Fleet Integration in Dash SaaS
Step 1 – Super Admin Login: Super Admins log in to their administrative account.
Step 2 – Access Add-On Manager: In the dashboard, they go to the "Add-On Manager" module.
Step 3 – Add Module: Within the "Add-On Manager," Super Admins use the "+" button to add a new module.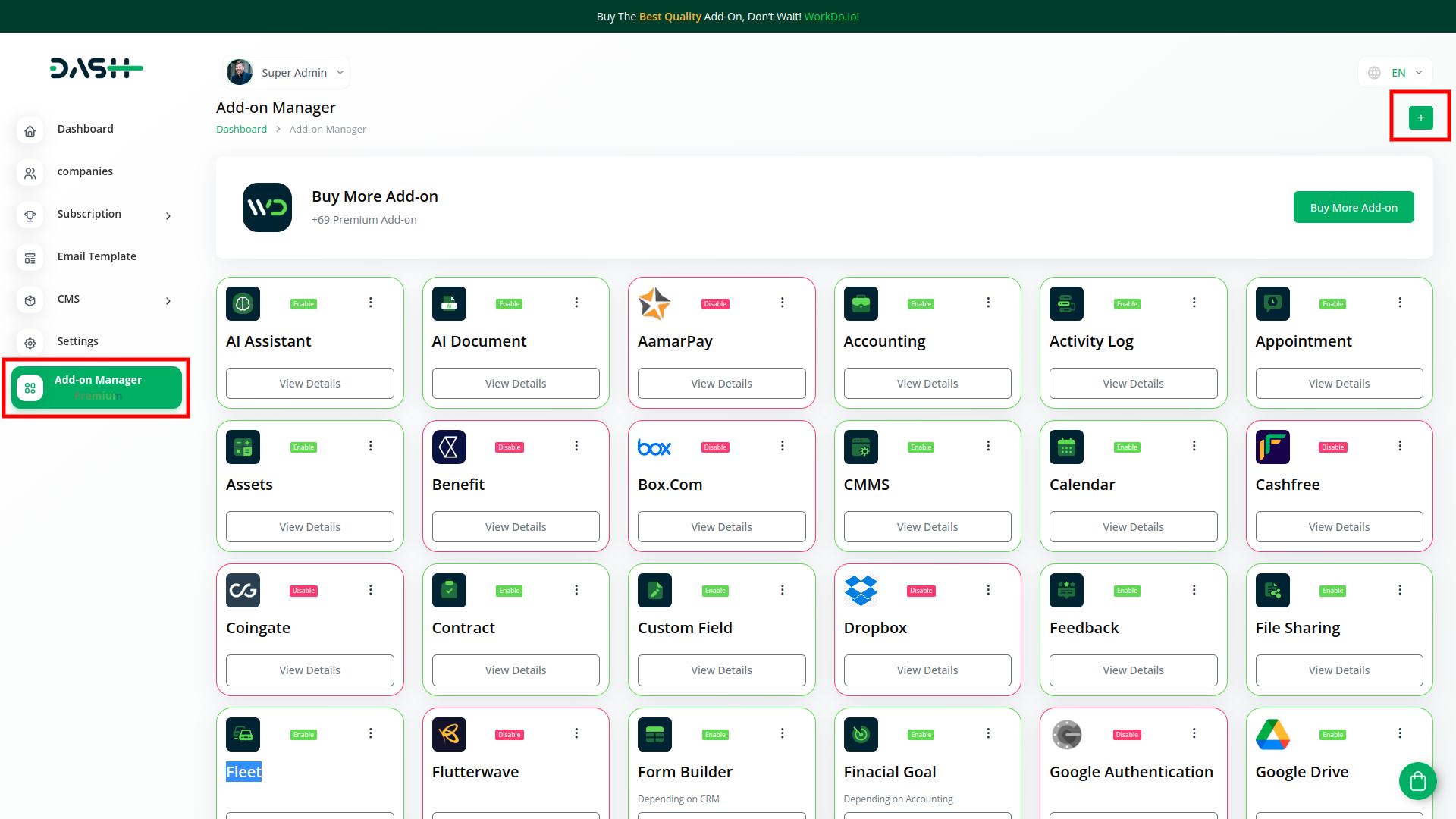 Step 4 – Here you can upload the purchased module (Fleet.zip) of your choice.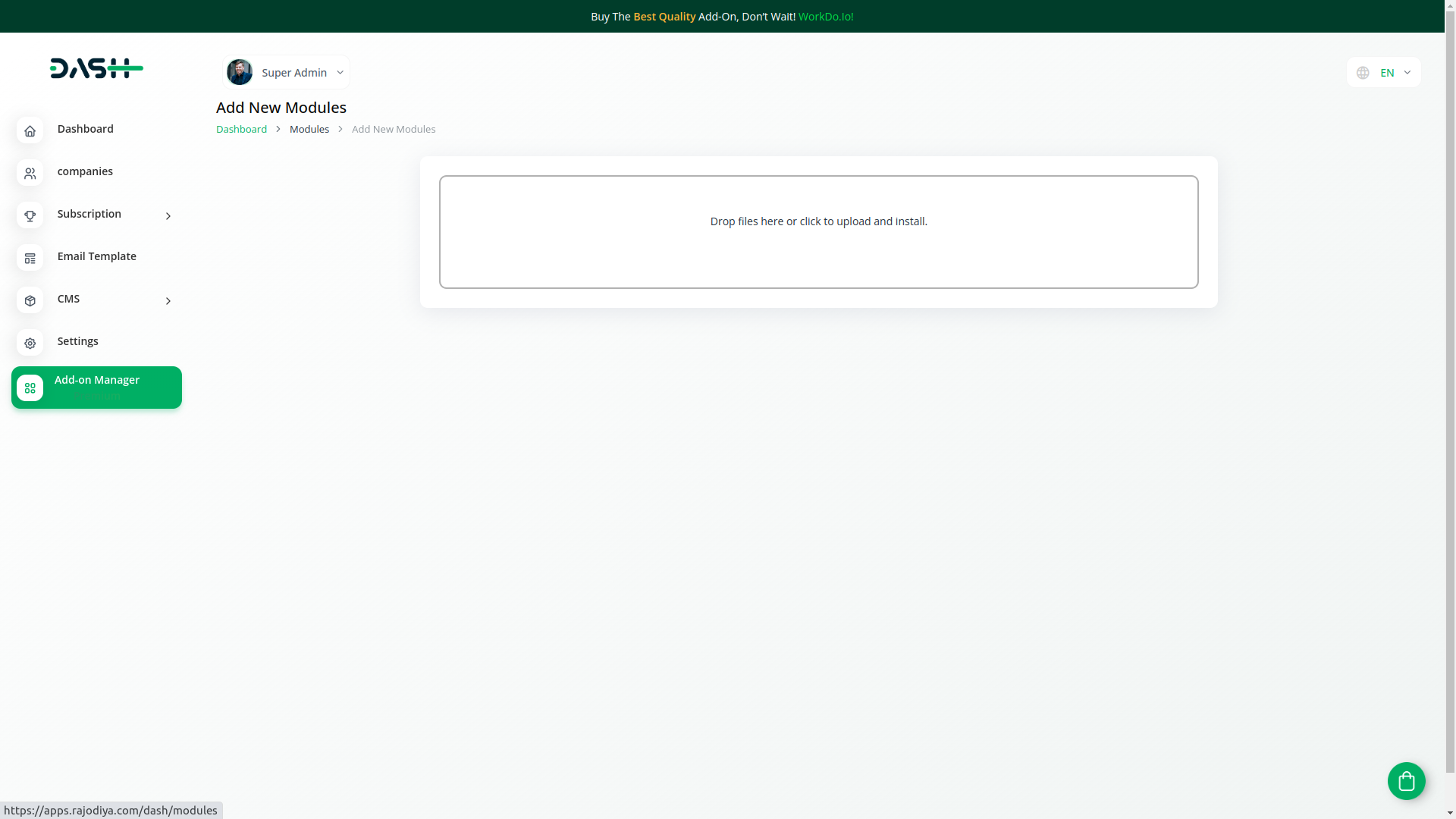 Step 5 – Module Added: Once set up, the module is added to the list of available modules in the "Add-On Manager."
Step 6 – Enable or Disable: Super Admins can choose to enable or disable the module. Enabling it makes it available for purchase.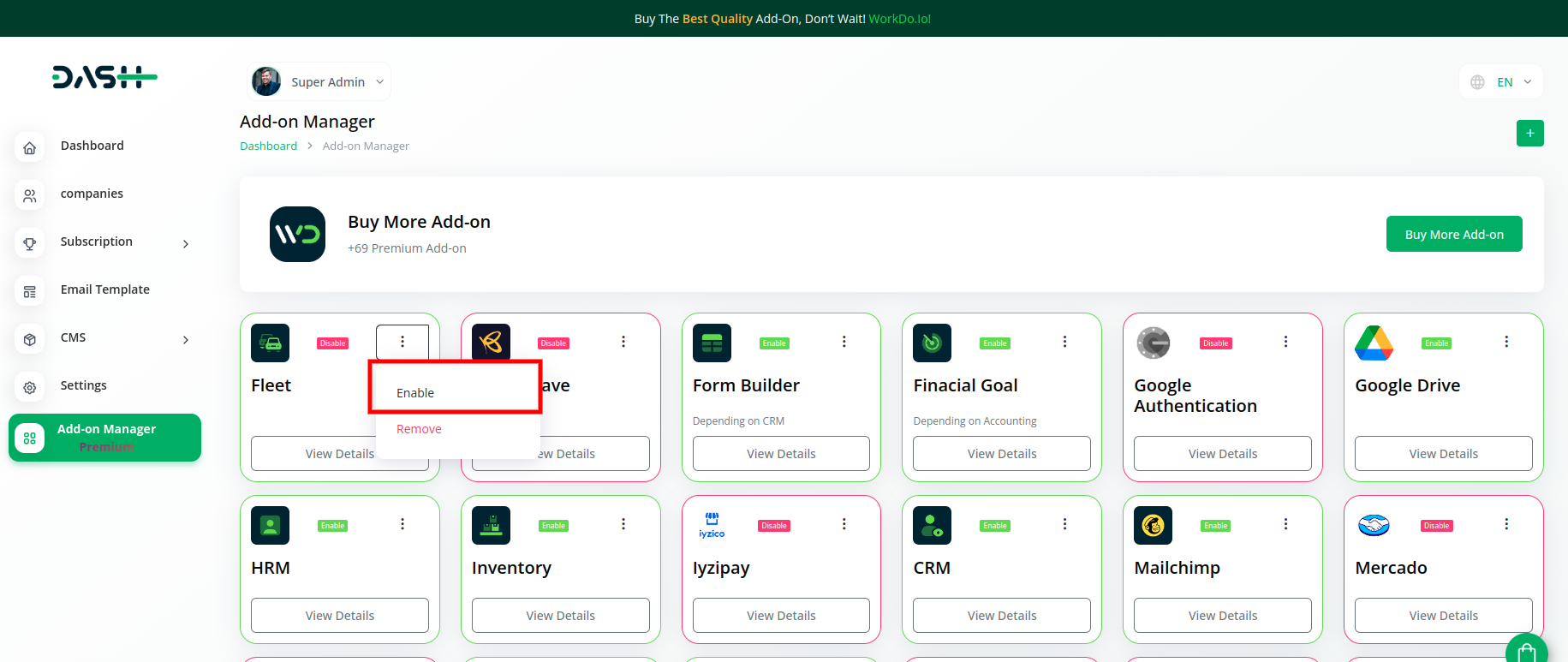 Step 7 – Company Login: Company administrators log in to their company account.
Step 8 – Access Subscription Plan: Within their dashboard, they access the "Subscription Plan" module.
Step 9 – Purchase Module: In this module, they see the newly added module, which was enabled by the Super Admin. They can then select and purchase it.
Step 10 – Module Integration: Once purchased, the module is seamlessly integrated into the company's system, specifically in the "Fleet" module. Now, company users can access and use it for their specific needs.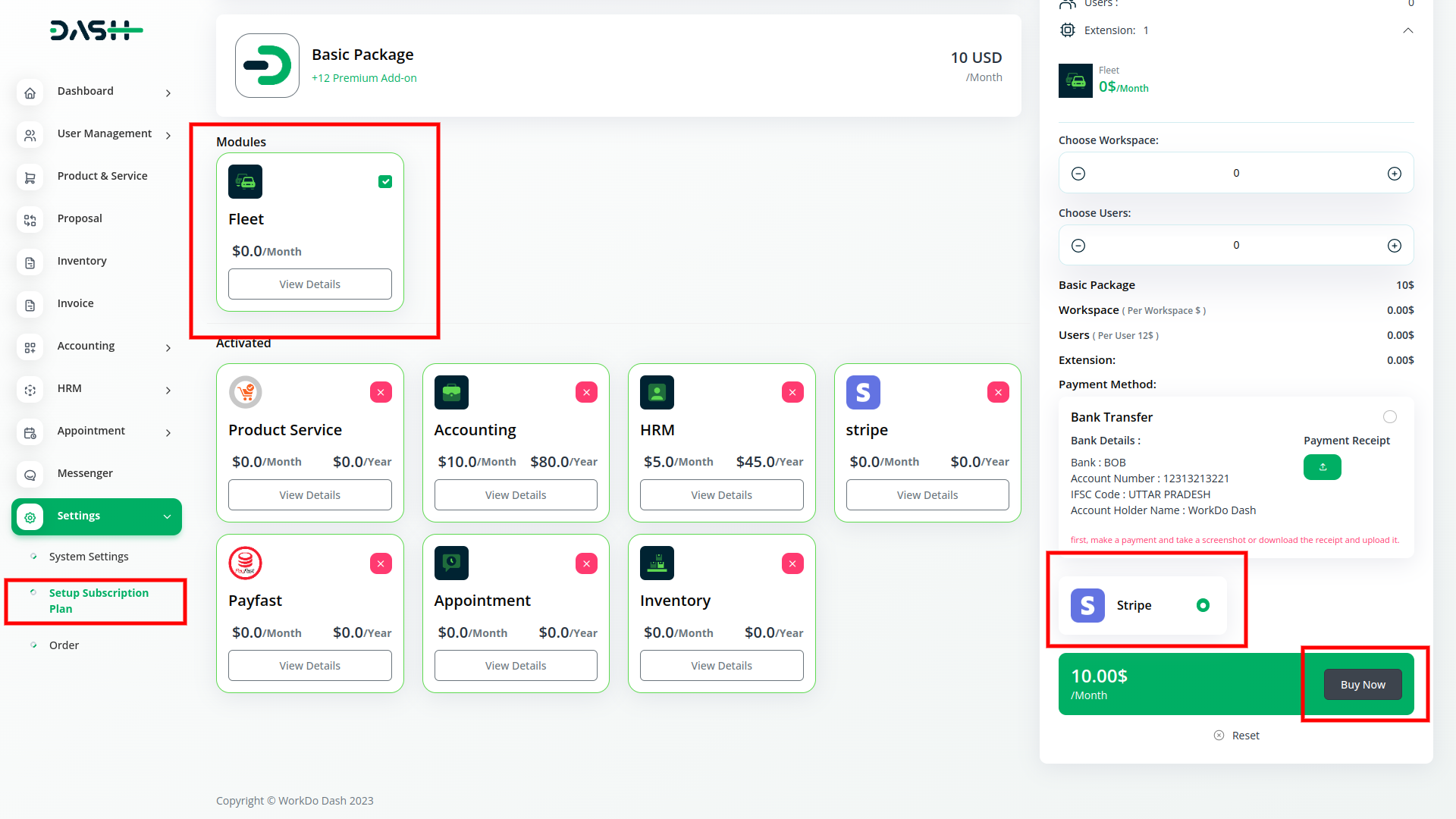 Need more
help

?

If you're still uncertain or need professional guidance, don't hesitate to contact us. You can contact us via email or submit a ticket with a description of your issue. Our team of experts is always available to help you with any questions. Rest assured that we'll respond to your inquiry promptly.
Love
what you see?
Do you like the quality of our products, themes, and applications, or perhaps the design of our website caught your eye? You can have similarly outstanding designs for your website or apps. Contact us, and we'll bring your ideas to life.