Unlock Business Efficiency with
eCommerceGo SaaS

,
Your All-In-One E-commerce Solution.

Discover How eCommerceGo Can Elevate Your Online Business!
Get all amazing features in just one tool
at unbeatable price!
Regular vs Extended License:Choose the Regular License if your end product is distributed free of charge, and choose the Extended License if your end product is sold or otherwise limited to paying customers.
Unlock
35+ Free Add-on

Themes Now!

Experience Unmatched Excellence: Precision-Crafted Themes
Tailored to Excel in Every Role
Expand Your
E-commerce

Empire

Connect with Customers Everywhere using our Affordable,
Expertly Crafted Native App Add-Ons.
Built with Flutter
eCommerceGo SaaS

Admin Seller App
One of the most popular and highest-rated web development frameworks.
Find out why we chose it - and how it benefits your business.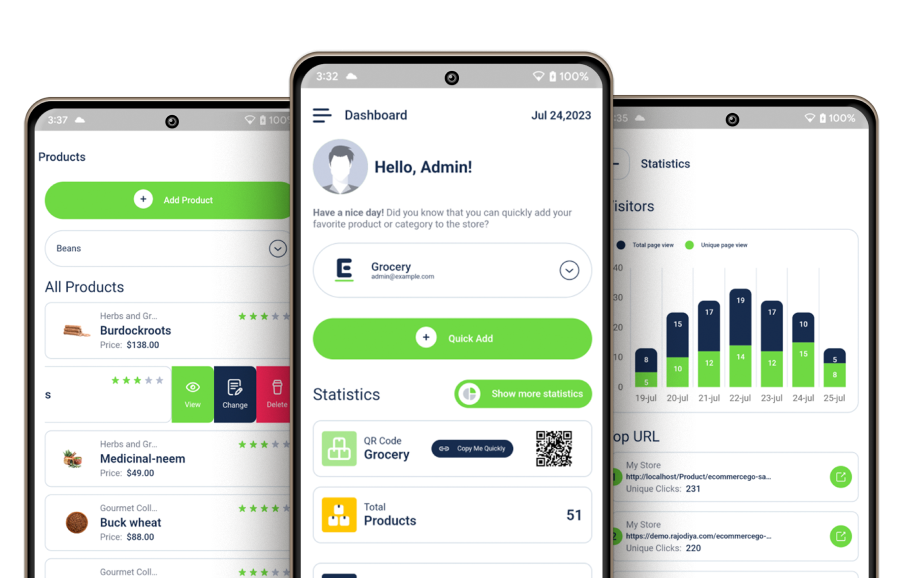 All Roads Lead to Success with Our
Comprehensive E-commerce Suite
Discover eCommerceGo SaaS – the ultimate platform for comprehensive e-commerce management. From shipping to customer support,
streamline your online business effortlessly. Join us for a future-ready e-commerce experience!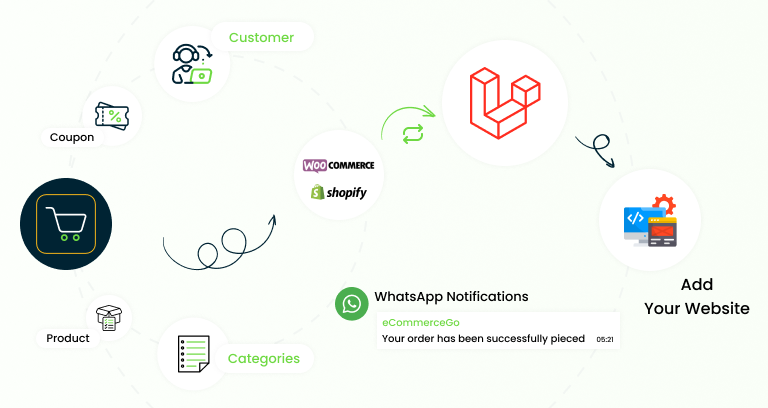 External Integration
Elevate Your E-Commerce Experience with Seamless Third-Party Integration.
Our platform not only offers robust e-commerce features but also seamlessly integrates with third-party services and applications, allowing you to expand your online store's capabilities effortlessly. With eCommerceGo SaaS, you can easily connect and enhance your e-commerce operations, creating a dynamic and efficient online selling experience for both you and your customers.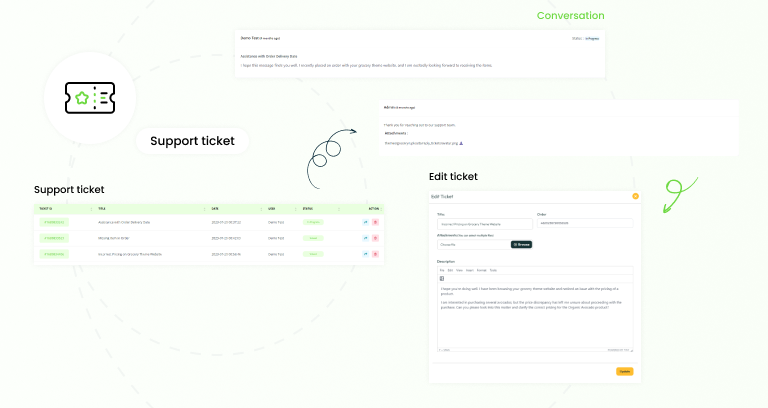 Support Ticket
Enhance customer relationships with our Support Ticket Module.
Streamline customer issue resolution and communication with the Customer Support Ticket Module in eCommerceGo SaaS. Enhance customer satisfaction and build stronger relationships.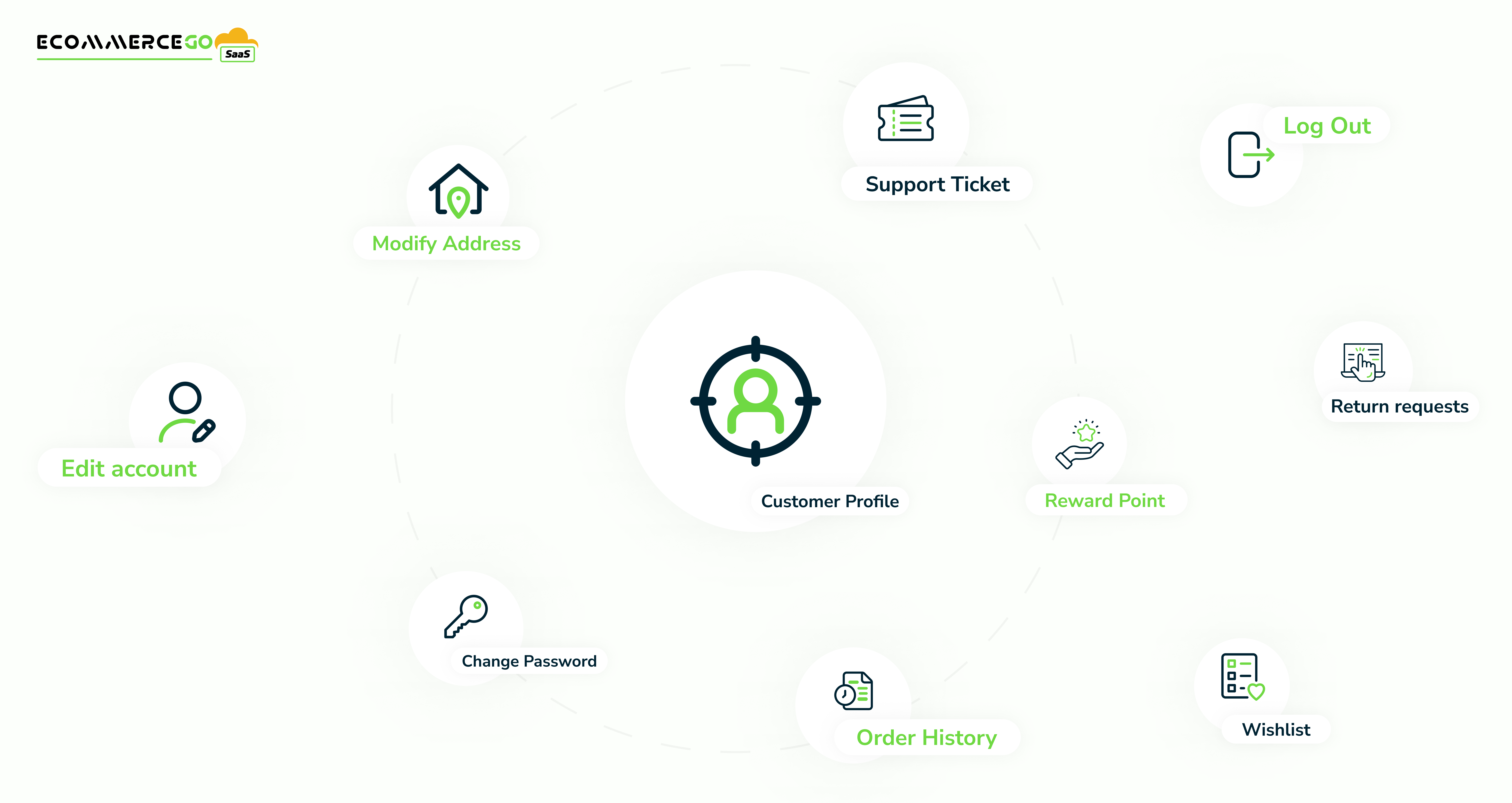 Customer Account Settings
Simplify customer profile for customization and convenience.
Deal with your record, choices, and addresses easily in eCommerceGo SaaS. Customization and comfort are readily available.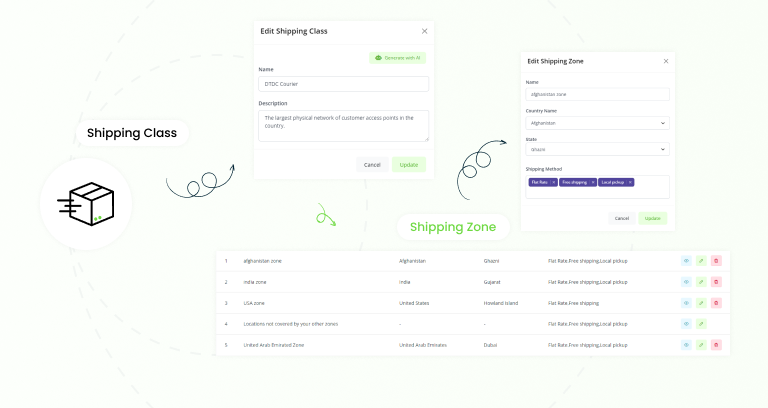 Shipping
Optimize shipping for timely, accurate deliveries.
Streamline your product deliveries with the Shipping module in eCommerceGo SaaS. From defining shipping zones to configuring rates, ensure timely and accurate shipping options for your customers.
I can call this as a service that can do the same very well and I would like to recommend this to others as an organization that works efficiently and as a very good organization with a staff that works with transparency.
This script is super clean and neat. The support team is fantastic – they quickly fix any issues you have.
I give the product a perfect 10/10 and the support team another 10/10.
Now works great, you can change themes with one click, new customer can create website in 1 minutes.
I'm extremely impressed with the level of support I received after purchasing this SAAS software. Highly recommend!
Select
development request
In less than 24 hours you will be contacted by one of our software experts and receive a detailed evaluation of your project,
a presentation and suggestion of what can be done. Full confidentiality is guaranteed
Product customization request
Product
customization Request
Trusted by more than 150 customers who purchased eCommerceGo SaaS for their companies around the global eCommerceGo SaaS has the most comprehensive dashboard with all the essential details under one system. eCommerceGo SaaS Dashboards have made business owners' lives easier, from every detail like total Clients, Users, Invoices, Projects, and estimations to Leads, Deals, and items, where you can get quantitative data in the most simple layout.
New
development Request
More than 100 Customization requests by the trusted customers around the global eCommerceGo SaaS has the most flexible system and features to be customized based on your exact business needs. Our creative and experienced developers are ready to make all the changes that you need for your business. eCommerceGo SaaS customization options have made business owners' lives easier, from every detail in the functionalities and the system design.