Spend
less time

on administrative tasks, and

more time

on what you're good at, using

Dash SaaS

, an all-in-one business system.

Workdo Dash streamlines business workflows, simplifying tasks and boosting productivity.
Get all amazing features in just one tool
at unbeatable price!
Regular vs Extended License:Choose the Regular License if your end product is distributed free of charge, and choose the Extended License if your end product is sold or otherwise limited to paying customers.
An app for
every need
Our carefully crafted apps are designed to excel in their specific roles,
guaranteeing you an exceptional experience.
Why choose dedicated modules
for Your Business?
Discover the reasons behind our choice and the advantages it brings to your business.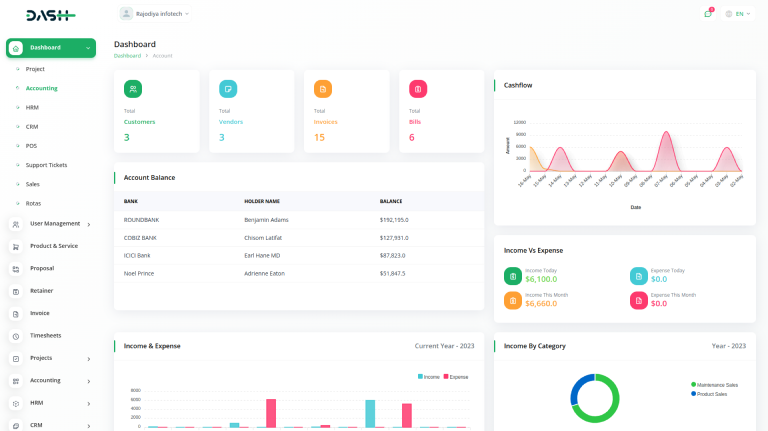 Accounting
Accounting and Billing, Simplified
Accounting gives you the power to keep an eye on all accounting and inventory matters from one tab. You'll never have to manage accounting with one tool, and control inventory with another - ever again!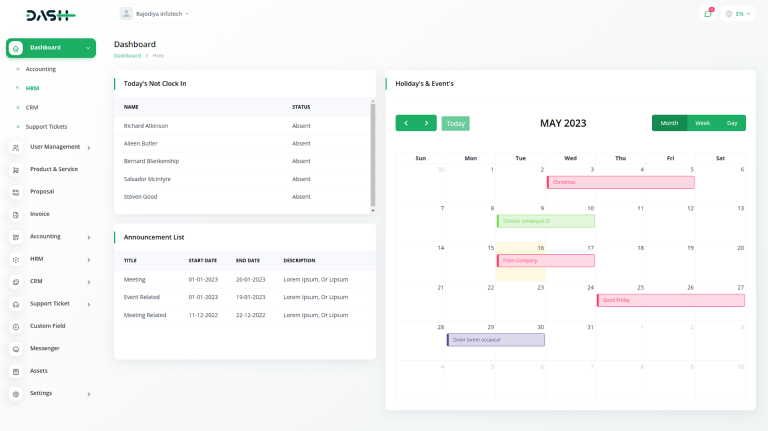 HRM
Everything You Need For a Successful HRM - In One Place
Your employees are your business's greatest assets. Whether you employ 5, 50, or 500 people, with HRM, you can manage all employee matters. From hiring to performance and salaries - everything is under one roof. Customizable, versatile, and easy-to-use complete HRM system.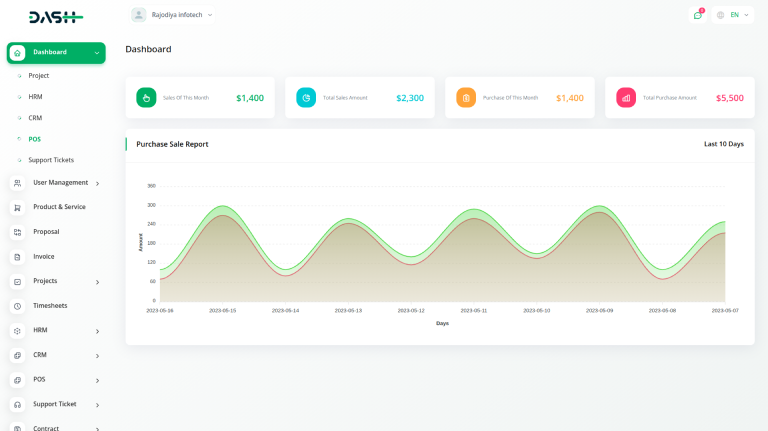 POS
Take Control Of Your Purchase and Sales
Manage all buying and selling activities with one tool. From managing all your products and tracking inventory to managing your branches - POS has everything you need to simplify your organization`s day-to-day tasks.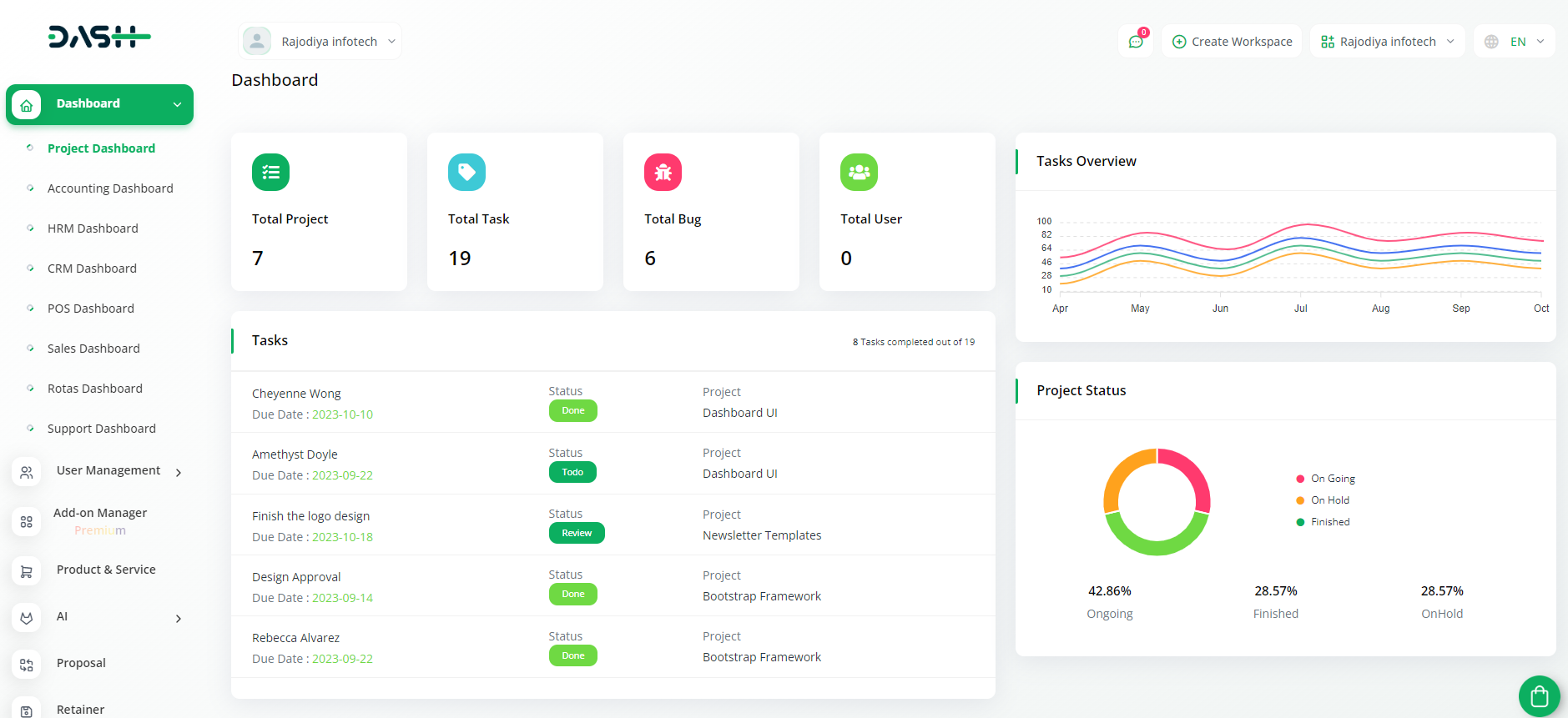 Project
Manage All Your Projects And People
Create a new project and assign teams to each project. Can add multiple members to share projects with clients. You can edit permissions and controls to manage client access.
I'm extremely impressed with the level of support I received after purchasing this SAAS software. Highly recommend!
I had a rough start with the installation, but after it was installed I was truly amazed by the quality of this product.
Great script and looking forward for the upcoming updates.
This product offers exceptional flexibility, also making it possible to expand resources to improve our work more and more. This is great as it doesn't limit you.
Select
development request
In less than 24 hours you will be contacted by one of our software experts and receive a detailed evaluation of your project,
a presentation and suggestion of what can be done. Full confidentiality is guaranteed
Product customization request
Product
customization Request
Trusted by over 150 satisfied customers who have integrated Dash SaaS into their companies worldwide, WorkDo Dash SaaS is an innovative solution designed to enhance your business management experience. This powerful add-on product boasts a wide array of essential features, providing you with a holistic approach to company-specific management. Operating within a flexible cloud-based SaaS framework, it eliminates the need for local installations and offers effortless scalability.
New
development Request
WorkDo Dash SaaS has received over 100 customization requests from our valued global customers, earning their trust in our platform's flexibility and adaptability. Our system is designed to be incredibly versatile, allowing you to customize it to precisely match your unique business requirements. Our team of creative and experienced developers stands ready to implement all the necessary changes to tailor the system to your specific needs.