Complete ecommerce design

& development service

Get an online store that's ready to sell your products and reach your customers wherever they are. The eCommerce package gives you all you need to start or grow an online business.
Get in Touch!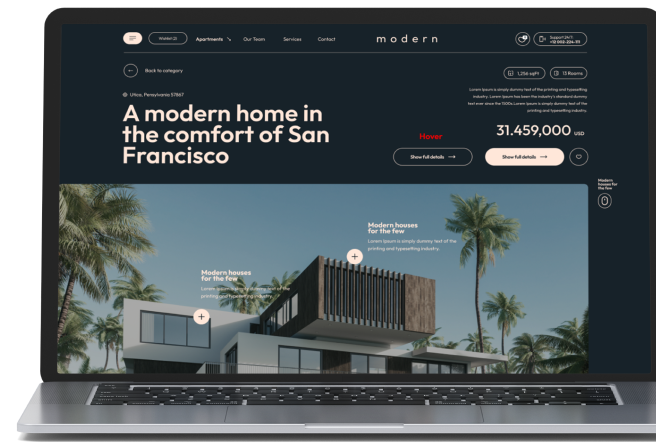 Everything You Need


to Start Selling Online

Get all the tools and features necessary to start and grow a successful online store.
Convenient Product Management
Easily add new products, track your inventory, and edit product pages. Edit product descriptions or upload new images in a matter of minutes. Save hours of your time and spend it on what matters the most - polishing your offer and promoting your store!
High-Converting Product Pages
You build your online store with one goal - to sell your products. So it's natural that you want to skyrocket its conversion rate. Our designers understand that and follow all the latest conversion optimization best practices.
Responsive & Intuitive
Your audience has to fall in love with your store in a matter of seconds. If they find it hard to navigate or it won't look good on their device… they'll leave. To prevent this, we ensure your store loads fast, is easy to navigate, and looks good on different devices.
Secure Checkout
Let your audience enjoy a secure checkout experience. When making a purchase, they want to feel that their personal data and payment details are secure. If they don't - they're unlikely to finalize the transaction.
Product Analytics
Collect conversion data for all products and categories and optimize your offer. Split test different prices, products, or product pages. Find ideal pricing, discover top-performing products, and skyrocket your revenue.
Integration Ready
Need to add another payment gateway, want to collect emails, or need a widget to run a site-wide promo? Every store that we build can be expanded according to your business needs. Easily add new features or integrate your store with popular third-party services.
what clients say

about our work:

Here's what customers have to say about our work.
Chordsnstrings
Super friendly, Extremely quick, and very helpful.Thanks for the prompt response. It took literally 10 minutes to sort issues out.
Tbistone
Very quick customer support, installing this application on my machine locally, within 5 minutes of creating a ticket, the developer was able to fix the issue I had within 10 minutes. EXCELLENT! Thank you very much
Limber1712
The support is one of the best. The product does what it is supposed to do without problems it certainly did a good job.
fantastic
Super friendly, Extremely quick, and very helpful.Thanks for the prompt response. It took literally 10 minutes to sort issues out.
5 +
Years in the Industry
Releasing a SaaS App Doesn't


Have to Be Hard

Simply share with us your SaaS idea - we'll take care of the rest.

LET'S TALK
1
A Discovery Call
First, we hop on a quick call to understand your needs. We'd like to talk about your industry or the products that you're selling. This will help us find out if we can help your business.
2
Project Discussion
If we're a good fit - it's time for another meeting! That's when we'll discuss the project in more detail. We'll also let you know what information we'll need from you (like product images) to create the store.
3
Delivering a Mockup
Before we get to developing the final version of your store, we'll deliver its mockup. That way you get a chance to "test-drive" some of its features.
4
Backend Development
While we wait for any content needed for the front-end, our team is already working on the backend. This allows us to finish your eCommerce store much faster!
5
Review & Development
After we're set on all the details, our development team works on finalizing the project. This is the last stage of our eCommerce development process before the store is ready to go live.
6
Going Live
That's where we're ready to get your store to the public. Typically, you have two choices here. You can either host it on your own or we can do that for you on one of our servers.
Our Portfolio
Discover other successful eCommerce projects that we worked on: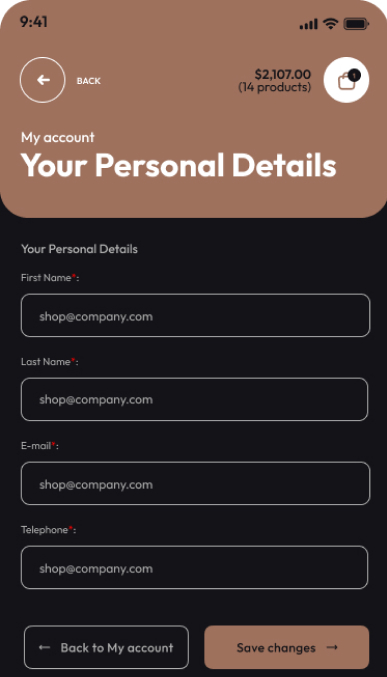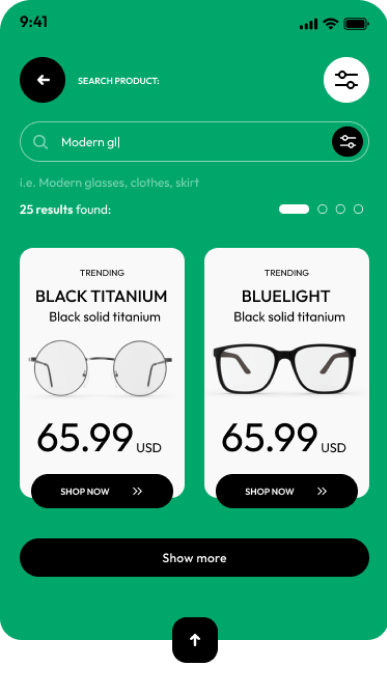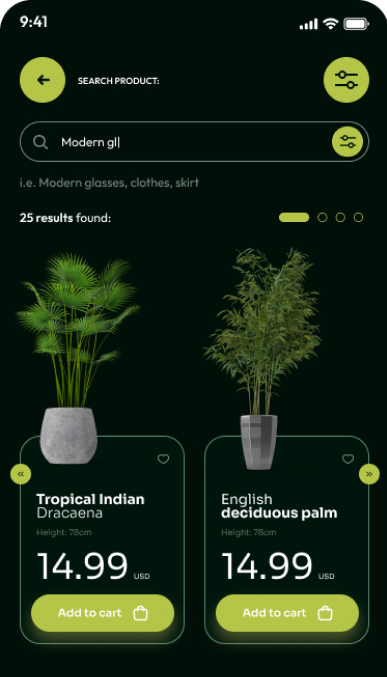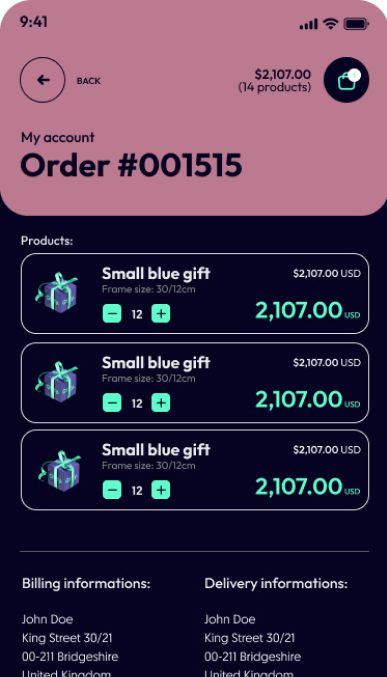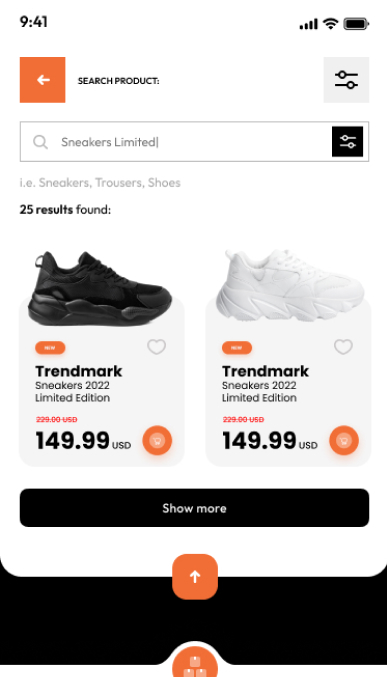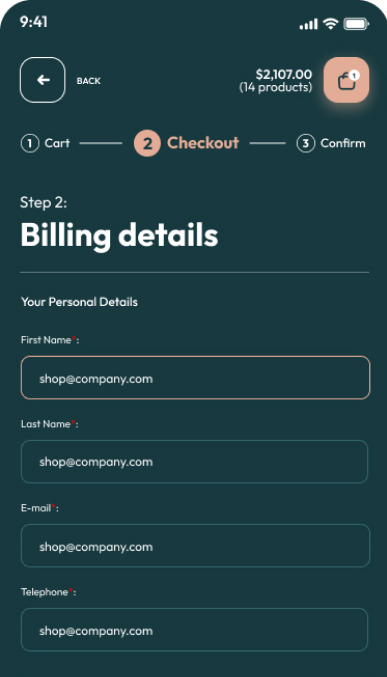 Ready to Start Selling


Your Products Online? LET'S TALK
Three Reasons to

Build Your
eCommerce Store with WorkDo

With WorkDo, you get an eCommerce store that's:
Easy to Operate
and Manage
When running an online store, the last thing you want to do is waste time trying to set things up. But, that's where we come in - let us do the heavy lifting for you. Tell us about your product, and we'll get you an easy-to-manage, high-converting online store. All stores come with all the features you need to run a successful eCommerce business.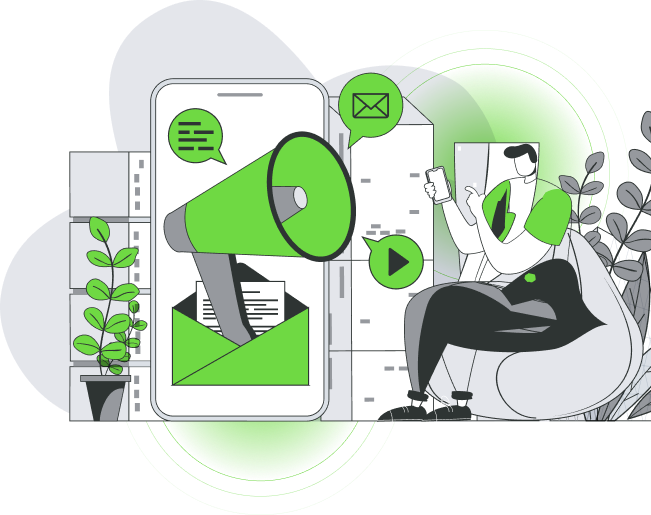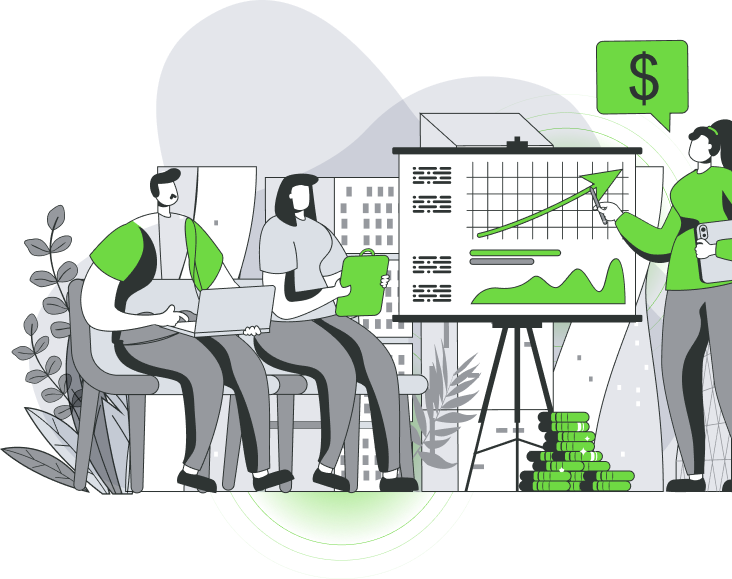 Secure, Intuitive,
and Fast
The Internet gives you easy access to thousands of customers. But to reach them, you have to compete with dozens of other brands. To help you out, we ensure that the store you get gives you a competitive advantage right from the start. To achieve that, every store that we develop is fast, intuitive, and secure. This increases the chance that your site visitors turn into recurring customers.
Ready to Grow
Together with Your
Business
Every online store is built to grow. Over time, you'll add new products and experiment with different marketing tactics. And, as you keep attracting new people to your store, your client database will expand too. But to sustain that growth, you need a store that'll work great no matter how big you grow. One that won't limit the number of products you offer or which sales channels you use to sell those products.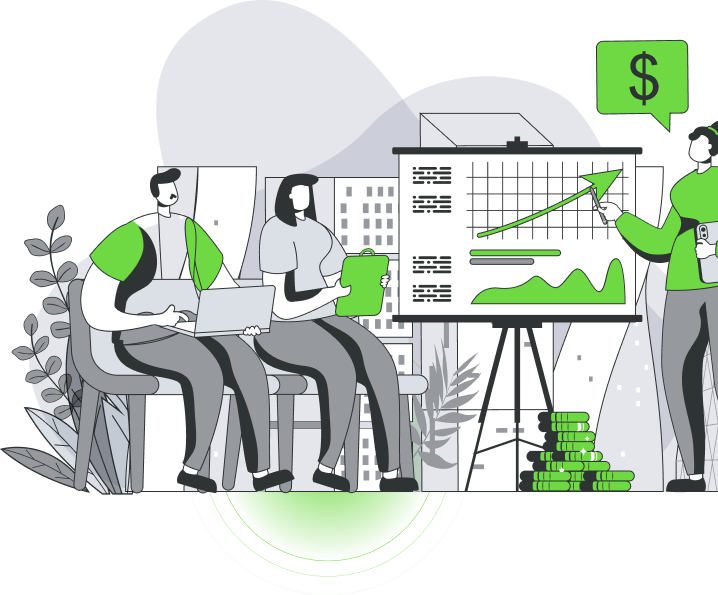 Get a Ready-to Sell eCommerce Store
and Grow Your Revenue
Sell your products online and reach potential customers no matter where they are.
Turn Your Idea

Into a Digital Product People Love to Use

Use this form, reach out and let's talk about your project.