Web Solutions
Professional Web Design and Development
Service for Growth-Oriented Businesses
Get a complete web development package and give your brand a fast and reliable website. Attract
new prospects, turn them into loyal customers, and grow your business.
Get in Touch!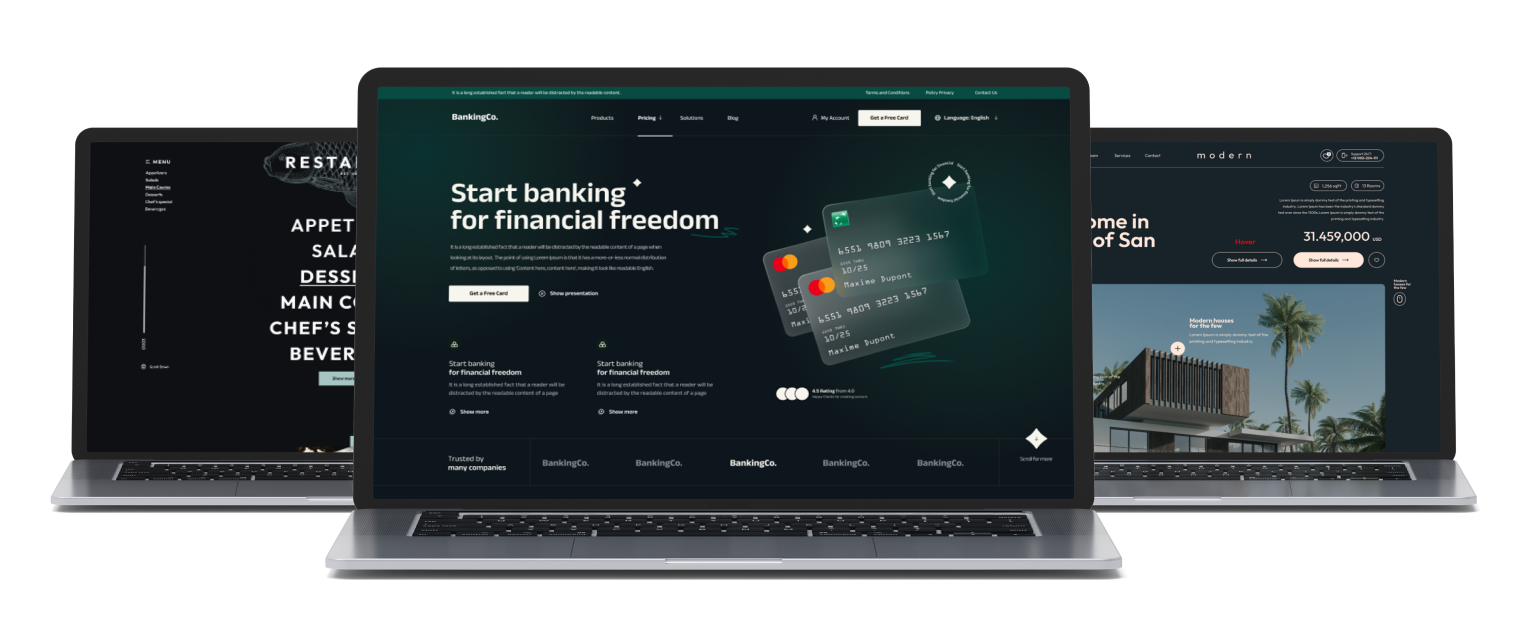 All You Need to Make


Your Website a Success

Get a website that comes with everything you need to attract new visitors. Turn those
visitors into leads, and leads into customers.
SEO-Friendly Design
Search engines like Google are one of the best sources of new leads and customers. To help your website rank high in search results, we build it with SEO-friendly technology. This also ensures you'll get more out of your SEO efforts.
Built to Convert
What's the point of having website visitors if the site doesn't convert? Our web designers understand conversion. We build websites that not only look great but also help you turn website traffic into fresh leads.
Optimized for Speed and Mobile
Your customers use various devices when visiting your website. If it doesn't load fast or doesn't look good on their device - they'll hit the back button. Our goal is to ensure they enjoy a smooth browsing experience and stay on your website.
Better Usability
Do you know what will happen if your audience can't find the information they're looking for? They'll go to one of your competitors. Thanks to years of experience in UI/UX design, our websites are intuitive, look good, and are easy to navigate.
Intuitive CMS
One of the biggest mistakes companies make is they get a website that's hard to manage. If you want your website to be a real business asset, you need to make it easy for your team to maintain and update.
Integration Ready
Need to add a payment gateway, a custom social media widget, or turn it into a membership site? No problem. The technology that we build your website with makes it easy to expand it with new features. Additionally, each site can be integrated with many third-party services.
What clients say

about our work:

Here's what customers have to say about our work.
Chordsnstrings
Super friendly, Extremely quick, and very helpful.Thanks for the prompt response. It took literally 10 minutes to sort issues out.
Tbistone
Very quick customer support, installing this application on my machine locally, within 5 minutes of creating a ticket, the developer was able to fix the issue I had within 10 minutes. EXCELLENT! Thank you very much
Limber1712
The support is one of the best. The product does what it is supposed to do without problems it certainly did a good job.
fantastic
Super friendly, Extremely quick, and very helpful.Thanks for the prompt response. It took literally 10 minutes to sort issues out.
5 +
Years in the Industry
Get a Website That Can Help You
Attract New Leads
Simply share with us your SaaS idea - we'll take care of the rest.
LET'S TALK
A Complete
Web Development Service
Find out the exact steps we follow to get your brand the website it deserves.
1
A Discovery Call
First, we hop on a quick call to understand your needs. We'd like to talk about your industry or the products that you're selling. This will help us find out if we can help your business.
2
Project Discussion
If we're a good fit, we schedule another meeting. That's when we discuss the details and present possible solutions. We also let you know what information or content (images, content) we'll need from you to deliver the project.
3
Mockup Development
Before we start working on the final website, we'll give you an opportunity to "test drive" it. To do that, our team will develop a mockup of your site.
4
Back-End
While we wait for you to deliver any content, our team starts working on the backend. This enables us to get you the final product sooner.
5
Final Review
After you review the mockup and deliver any content needed, we polish the final details. This is the last stage of our web design process before the site is ready to go live.
6
Going Live
This is when you get "the final product." We can either help you get it up and running on your server or host it for you on one of our own.
Our Portfolio
See examples of our past projects and find out why our clients
trust our web design service: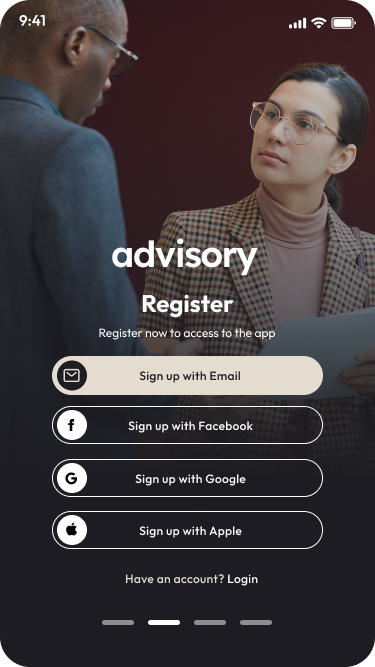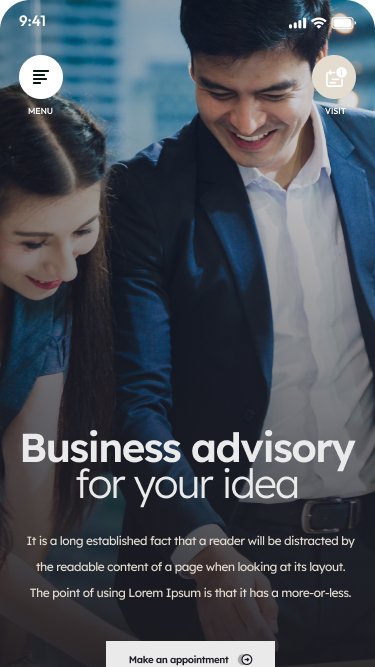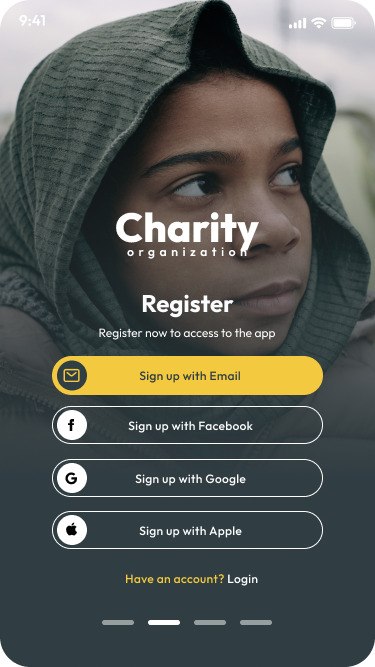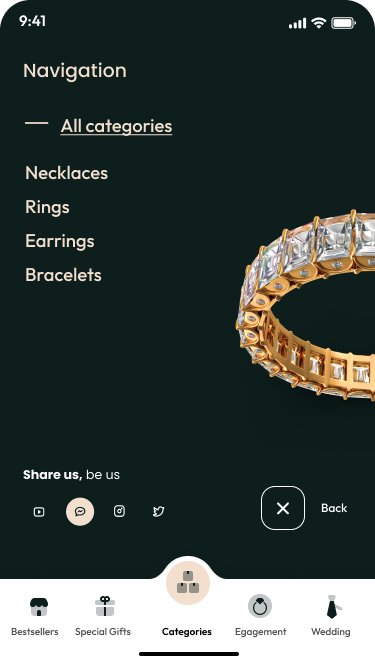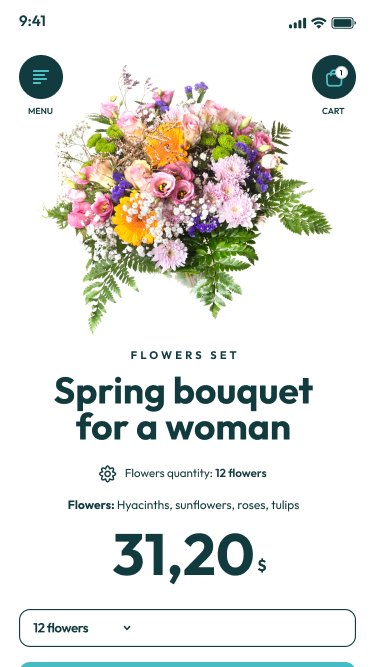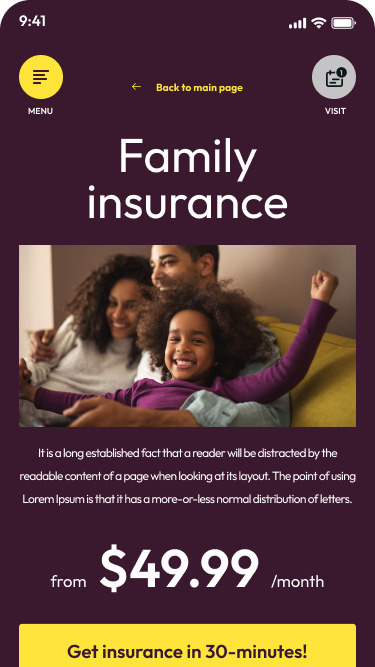 Ready to Get a Website

That'll
Attract Clients to Your Business? LET'S TALK
Three Reasons to

Build Your
Business Website with WorkDo

With WorkDo, you get a website that's:
Your Core
Marketing Asset
Every business needs a website - but you don't want to get "just" a website. At WorkDo, we understand that the goal of a website isn't just to tell people about your existence. Your website is a key element of all your online marketing efforts. You want it to position your business as an expert in its industry and help you attract new people to your brand. And, once people find your website, you want to convert them into scorching leads.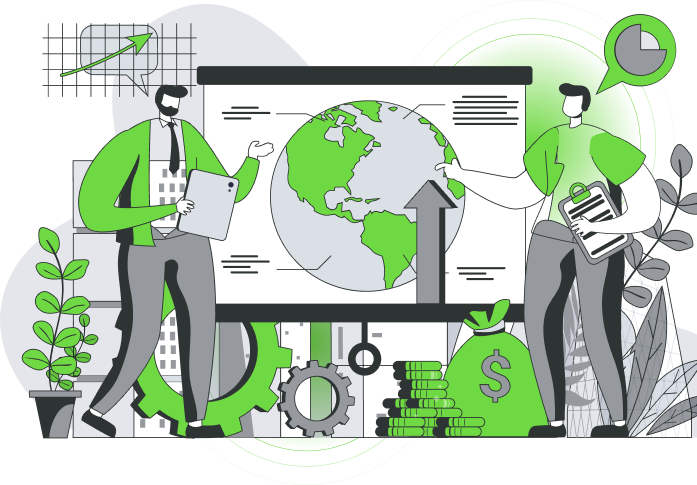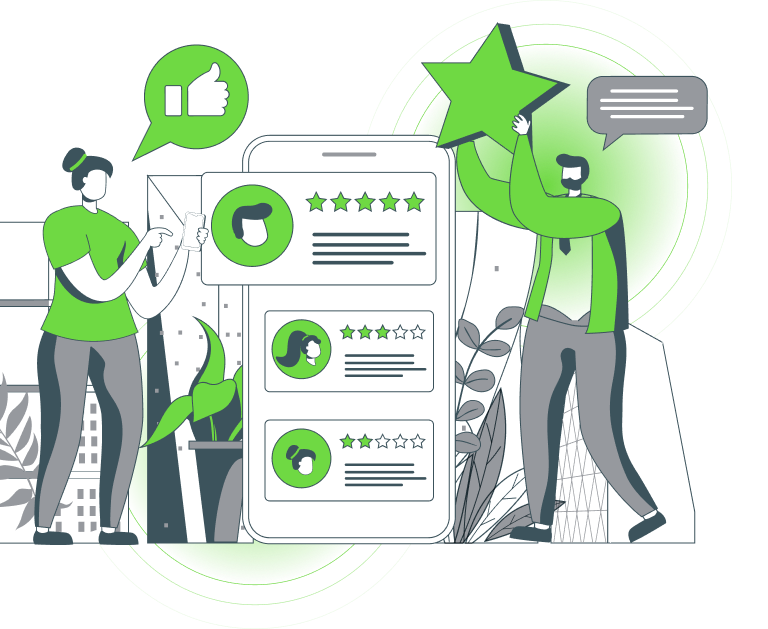 Built with Your
Audience in Mind
Thanks to years of experience in web design and development, our team knows how to build a great website. They understand what makes people tick, and how to convert them into customers. They also know which elements help ensure that your audience falls in love with your website. These include things like clear website layout and intuitive navigation. And great website experience is the first step to helping them fall in love with your brand.
Easy to Manage
or Expand
As a business owner or marketing professional, you understand the value of time. One of the key elements of effective web design is its management system. It's what your visitors can't see - but what you and your team have to deal with on a daily basis. To help you with that, all websites that we create are easy to manage, update, or expand with new features.
Schedule a Call to Discuss

Your Web
Design Needs

Let's talk about how our complete web design and development services can help your business.
Turn Your Idea

Into a Digital Product People Love to Use

Use this form, reach out and let's talk about your project.