Login –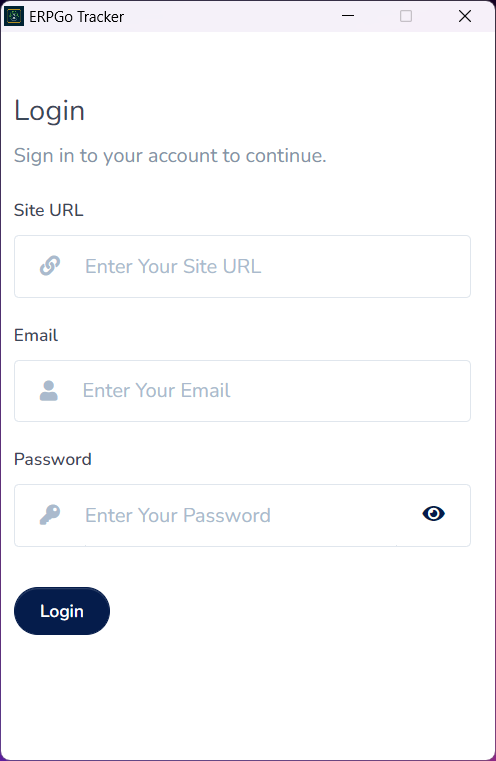 Steps:
Open the tracker app
Enter site URL and log-in credentials
Homepage –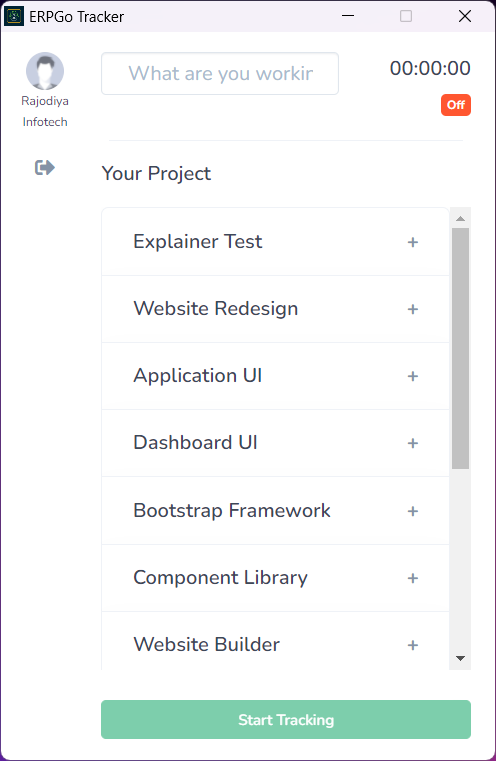 Steps:
Click on a project you're working on and it will show you a list of ongoing tasks
Select a particular task, click on 'start tracking' button at the bottom to begin tracking
Further, these screenshots are stored under Projects in 'Project System' module of the ERPGo platform. Please see below for more information: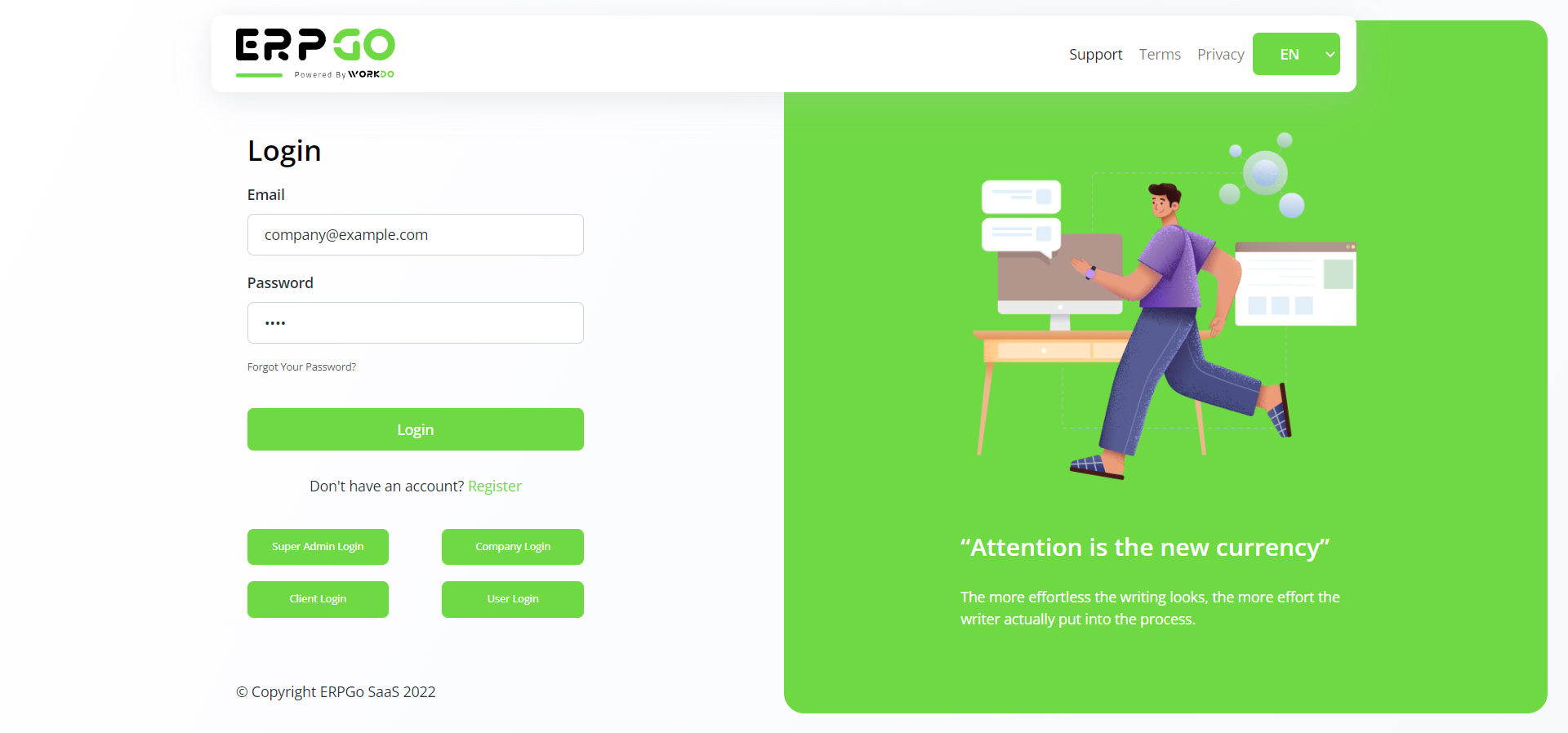 Steps:
Enter the credentials in the ERPGo to login
ERPGo – Project System Module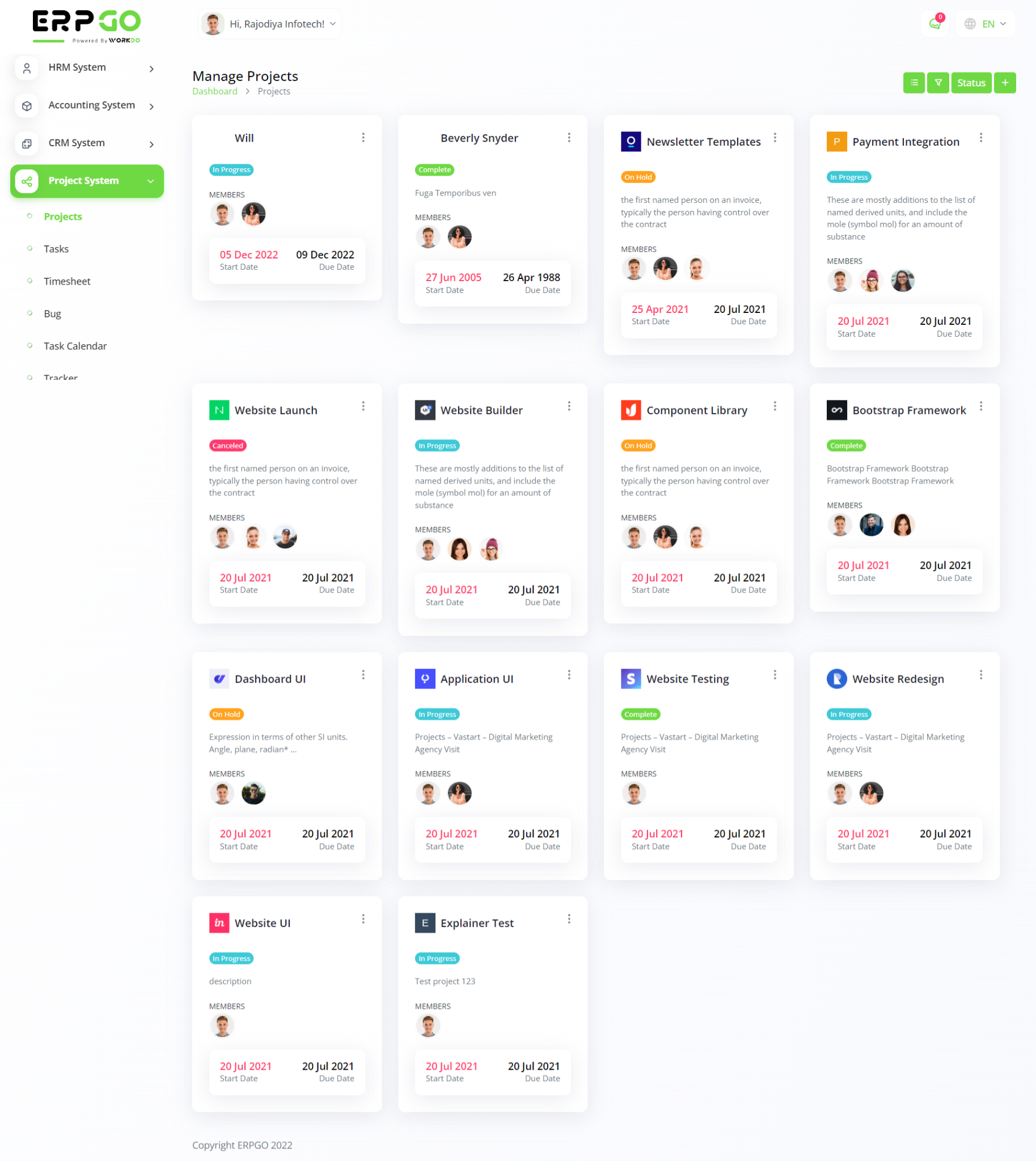 Steps:
Login to owner/ company profile
After landing on the dashboard
Scroll down and click on 'Project System'
Click on the project of which you want to check the tracker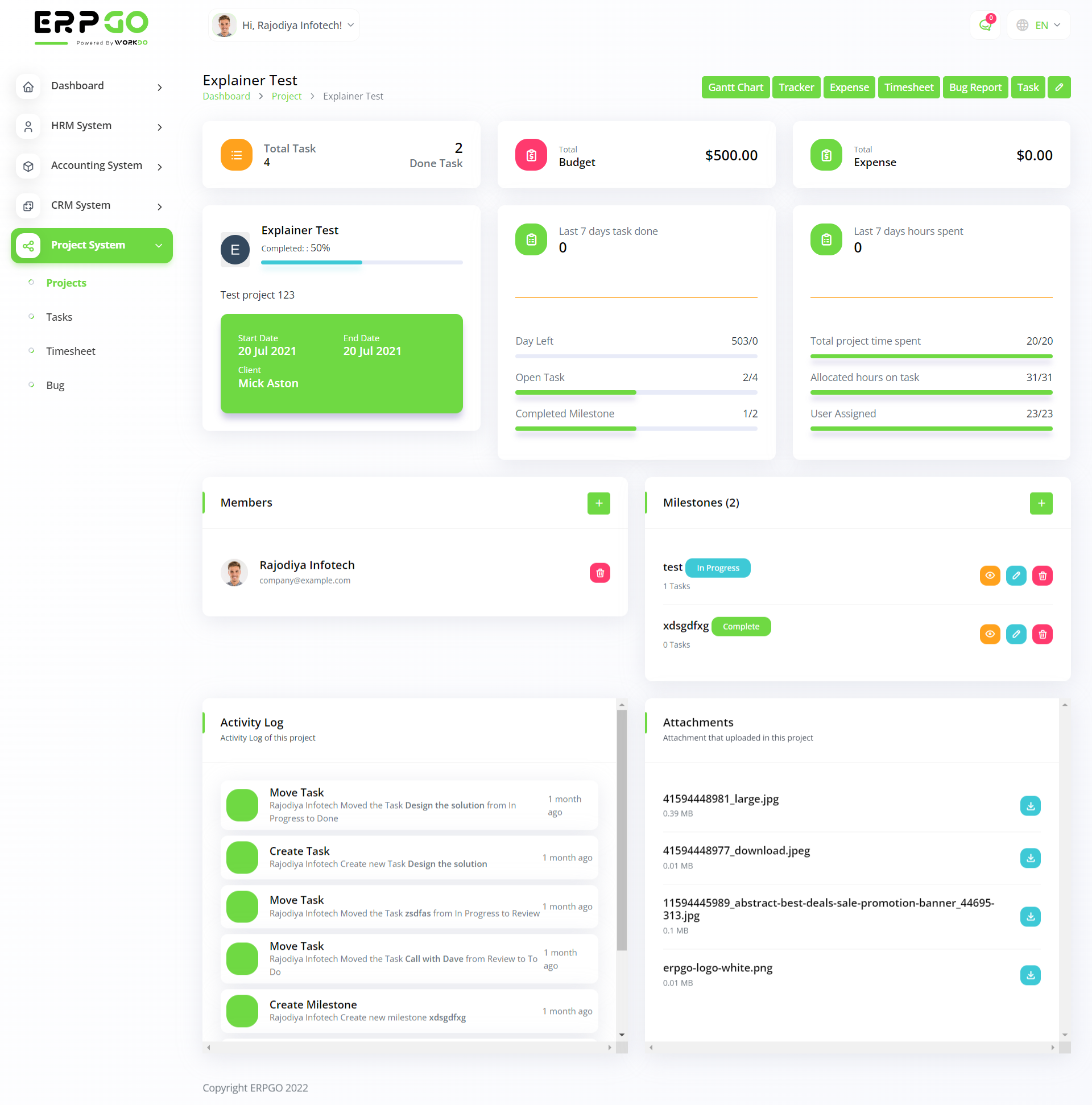 Steps:
On the project homepage, you'll see data of crucial aspects & other information shown above in the picture
To view the 'tracker', click on the 'Tracker' button located on the top right corner of the page along with other buttons
ERPGo – Project – Manage Tracker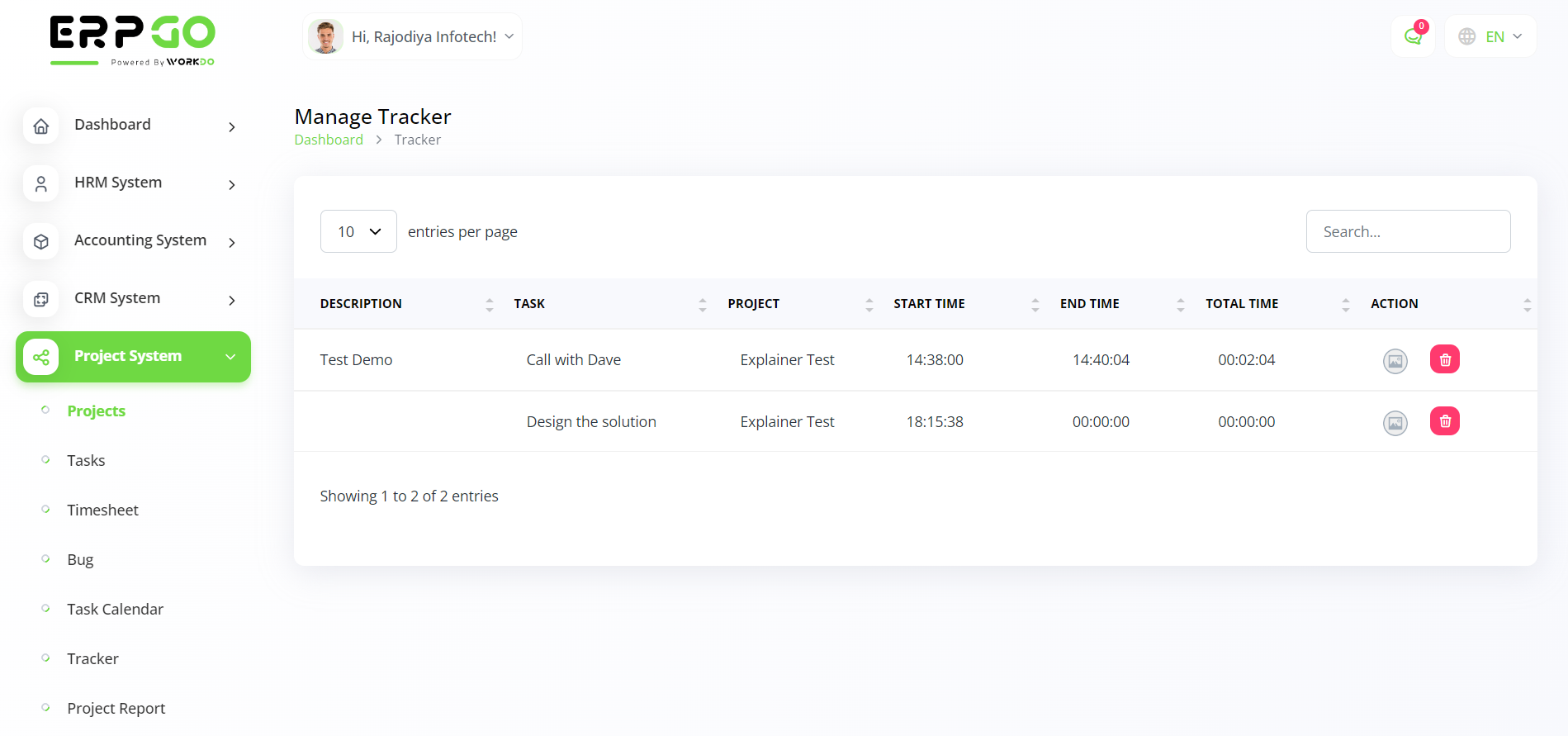 From here, you will be able to view all the corresponding data of tracked tasks like:
Description
Task Project
Start Time
End Time
Total Time
View screenshot images
Delete
Upon clicking on 'view screenshot images', you will be able to view all the tracked photos
Need more help, check out this video:
Need more
help

?

If you're still uncertain or need professional guidance, don't hesitate to contact us. You can contact us via email or submit a ticket with a description of your issue. Our team of experts is always available to help you with any questions. Rest assured that we'll respond to your inquiry promptly.
Love
what you see?
Do you like the quality of our products, themes, and applications, or perhaps the design of our website caught your eye? You can have similarly outstanding designs for your website or apps. Contact us, and we'll bring your ideas to life.