Project Report
ERPGo Log In – Steps: Open the website Enter the employee login credentials ERPGo – […]
ERPGo Log In –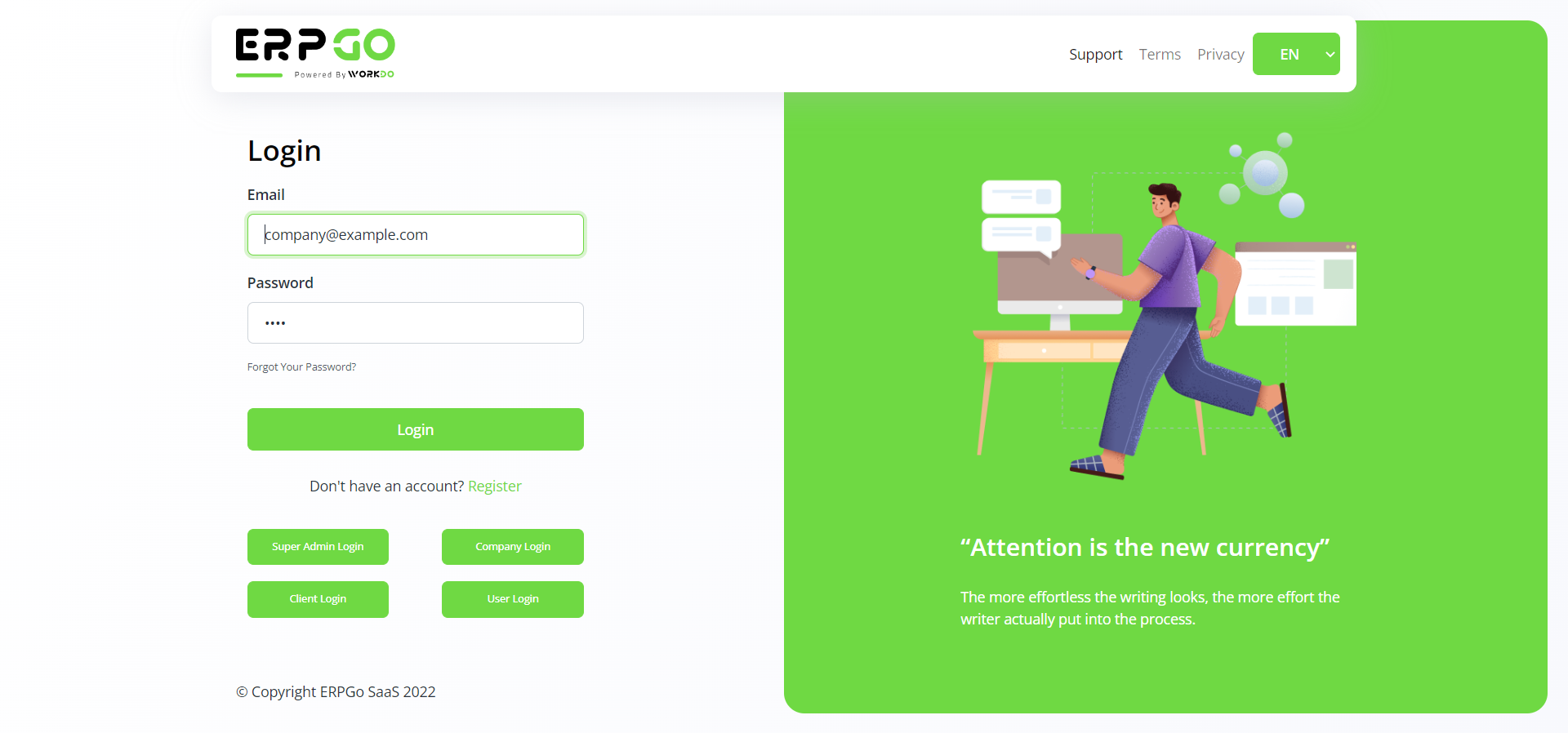 Steps:
Open the website
Enter the employee login credentials
ERPGo – Project Report (Project System)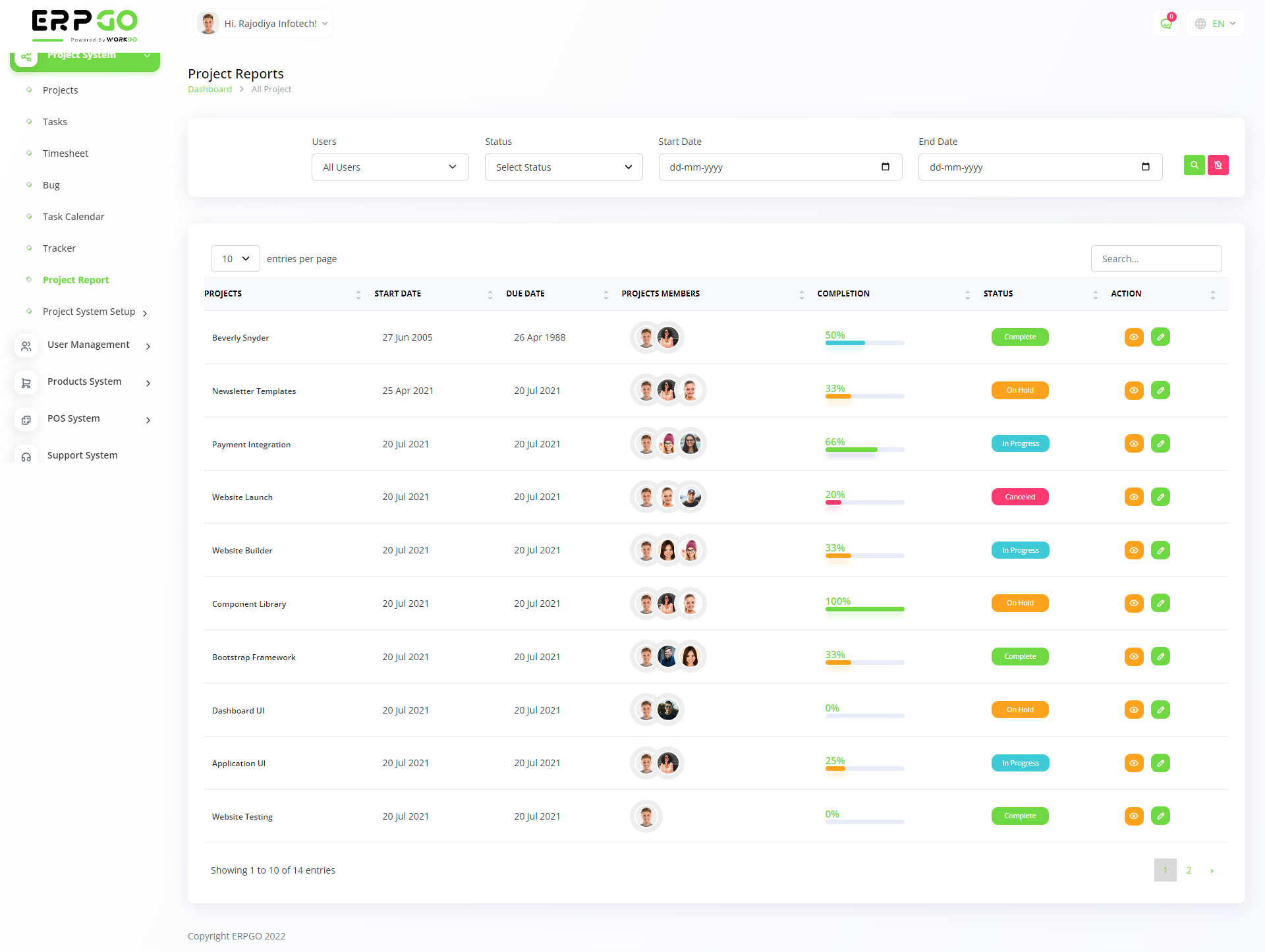 Steps:
Once logged in, you will land on the Dashboard Overview (Accounting)
Click on the 'Project Reports' located on the left side module bar

Click on the sub-option 'Project Report' button
Once you click on it, you will see the list of projects along with other related information
If you want to view the details of a particular project, click on the 'view' button at the right end of the listing (see below)
ERPGo – Project Report – View (Project System)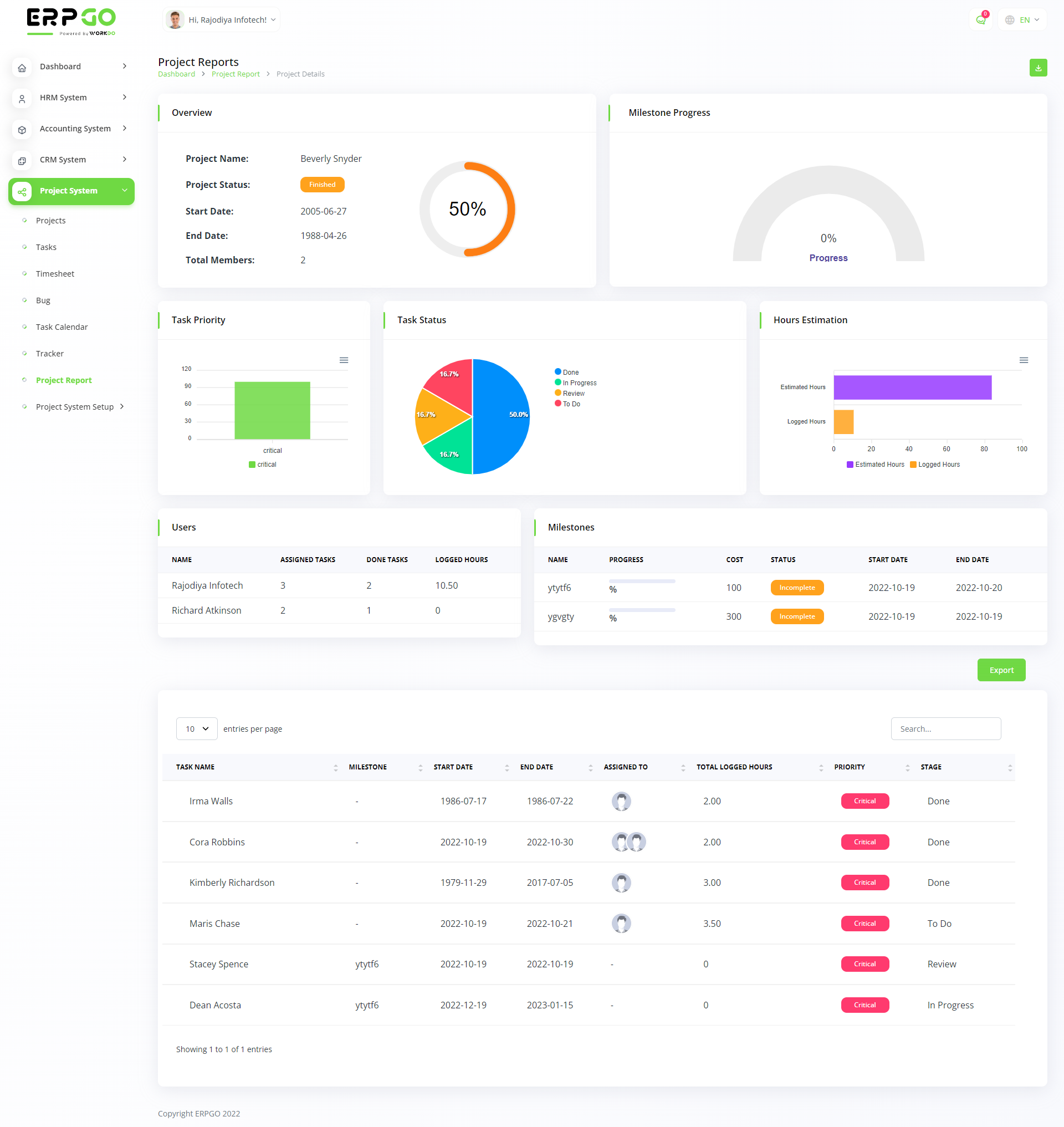 Steps:
Once you click on the view button, a new window will open with data available in an infographic manner
Need more
help

?

Are you still confused or seeking specific professional help? Contact us anytime via email or submit a ticket with a detail of your issue. Our experts are ready to assist you with any query and are available 24/7. You will get a response in no time.
Love
what you see?
If you like how we have established the programs and applications, or do you like the design of the website itself, get such excellent designs for your website or apps too. Please select a plan or offer that best suits your idea, and let us bring your imagination into reality.