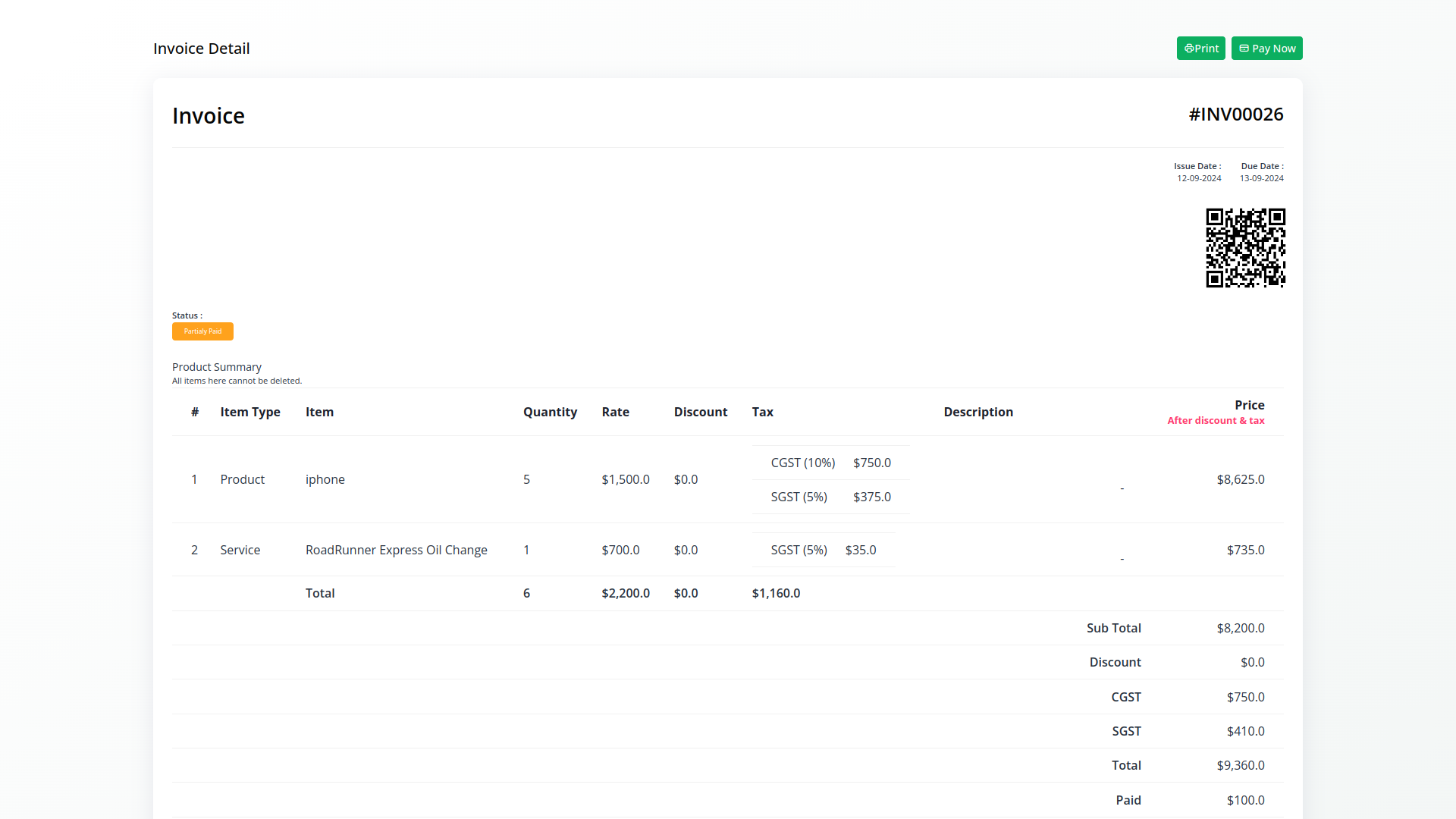 What Are The Benefits Of Using ZATCA?
E-invoicing is now mandatory in Saudi Arabia. Whether B2B, B2G, or B2C, all businesses must comply with the new regulations set by ZATCA. The e-invoicing process is not that different from other countries, but companies will have to share data with ZATCA and report their invoices to them. Storecove is a cloud-based e-invoicing solution that helps businesses comply with the new ZATCA regulations.
QR Code for Invoices
A type of matrix barcode, with a pattern of black and white squares that is machine readable by a QR code scanner or smart device camera in order to enable basic validation of Electronic Invoices and Electronic Notes. For technical details, please refer to the Security Features Implementation Standard.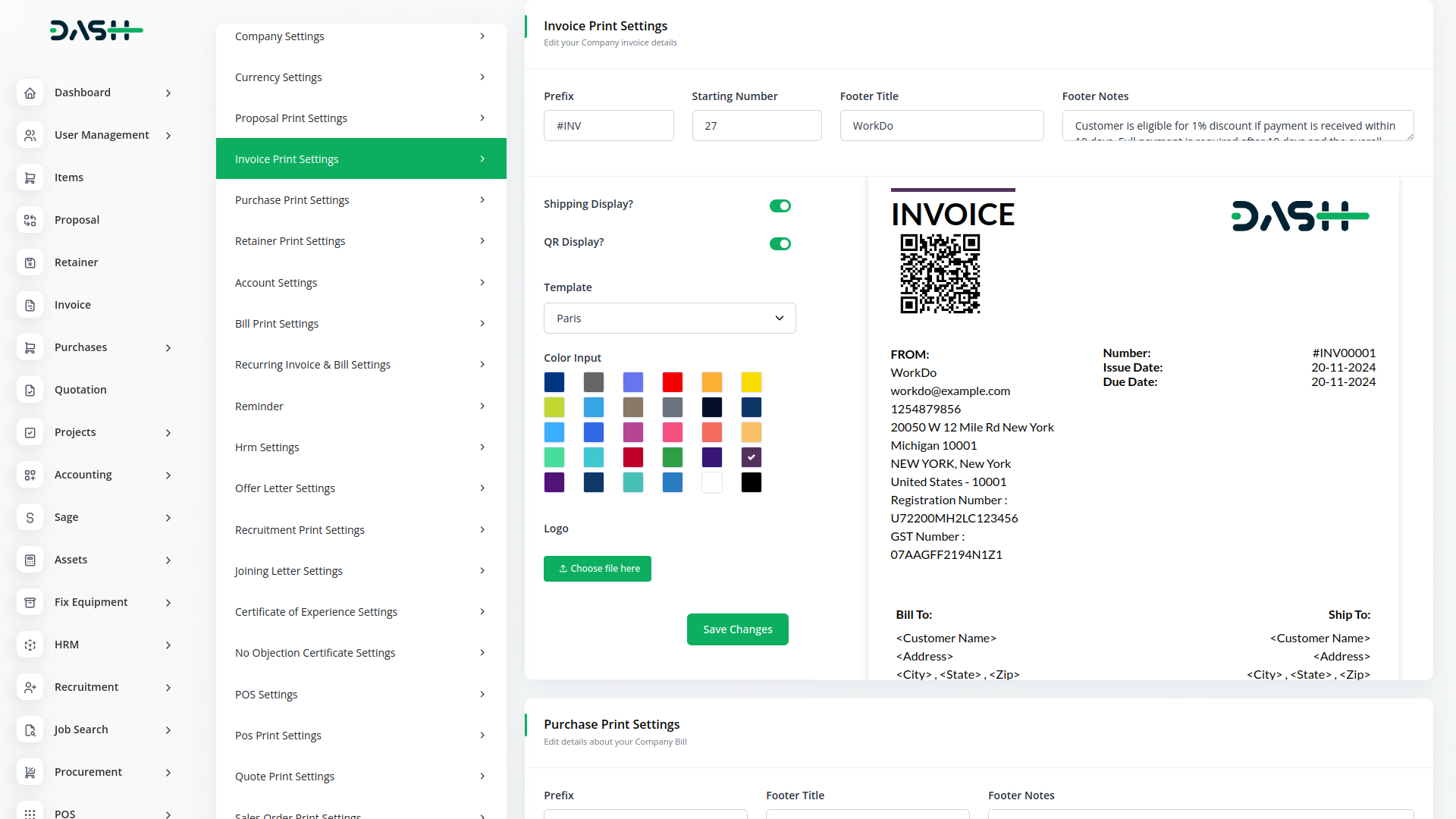 From our system
Screenshots from our system
Get a glimpse of the powerful features and stunning visuals that await you in our mobile app, delivering a seamless user experience like never before.
Additionals
This app is often used with these
Boost Your Business to the Next Level with the Powerful Extensions Designed for WorkDo Dash SaaS
Item support includes:
Answer pre sale questions or query
Answering technical questions about item's features
Assistance with reported bugs and issues
Help with included 3rd party assets
Free Installation services in some cases
However, item support does not include: