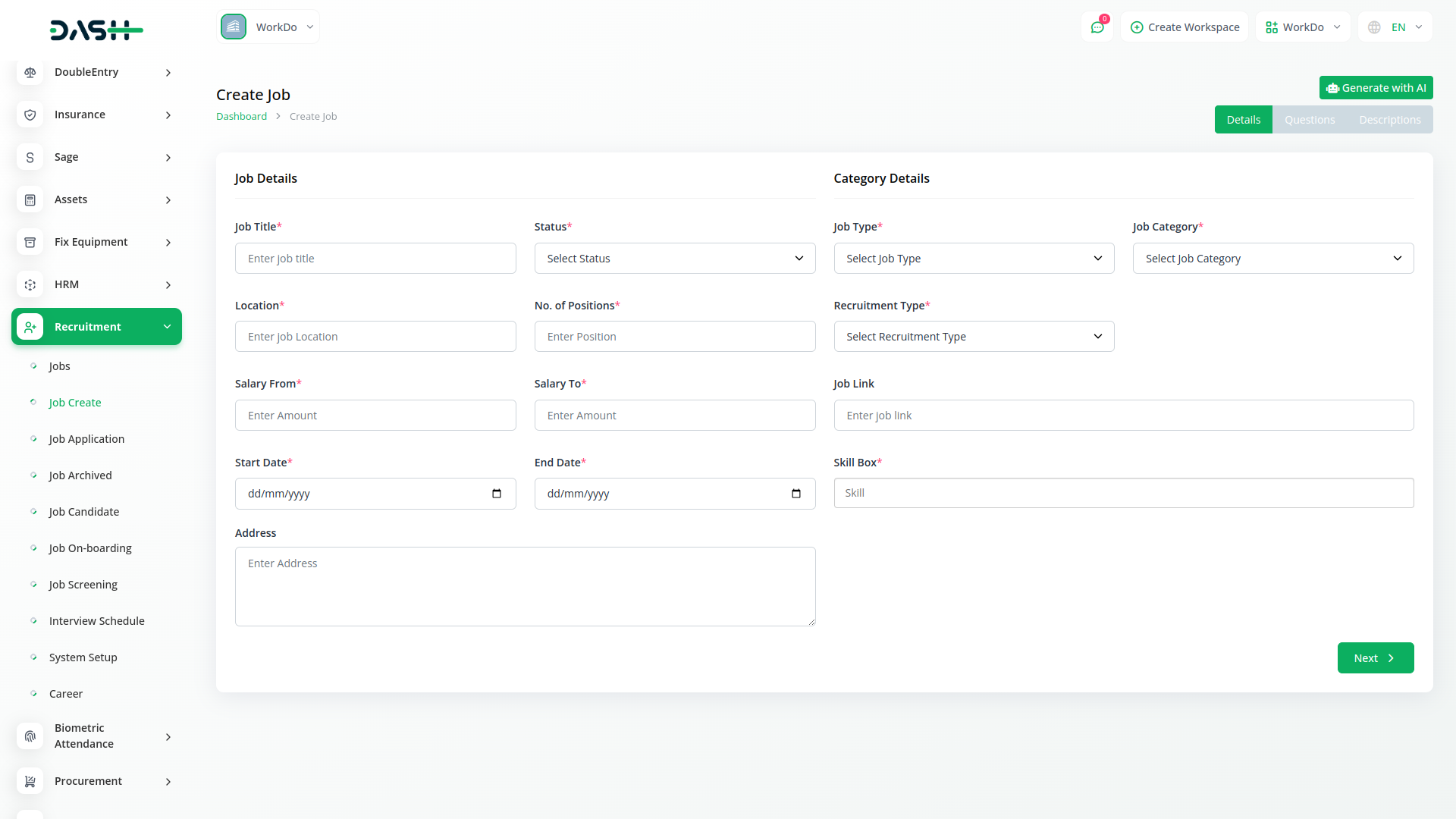 Recruitment Management
Job Post, Job application, Interview Scheduling, Custom Interview Questions, Job Onboarding, Unique link for applying for a job.
Speed up your Hiring Process: Speed up your hiring process. Use built-in hiring features to create and manage new job openings and fill your open positions faster.

Candidate Pipeline: Collect and manage applications from start to finish. Easily compare candidates and pick the best one for the job. Create a candidate pipeline. Get a clear view of all the potential candidates and the recruitment stage they're in.

Schedule Interviews: Schedule interviews, create interview questions, and assign interviewers in just a few clicks.
From our system
Screenshots from our system
Get a glimpse of the powerful features and stunning visuals that await you in our mobile app, delivering a seamless user experience like never before.
Additionals
This app is often used with these
Boost Your Business to the Next Level with the Powerful Extensions Designed for WorkDo Dash SaaS
Item support includes:
Answer pre sale questions or query
Answering technical questions about item's features
Assistance with reported bugs and issues
Help with included 3rd party assets
Free Installation services in some cases
However, item support does not include: