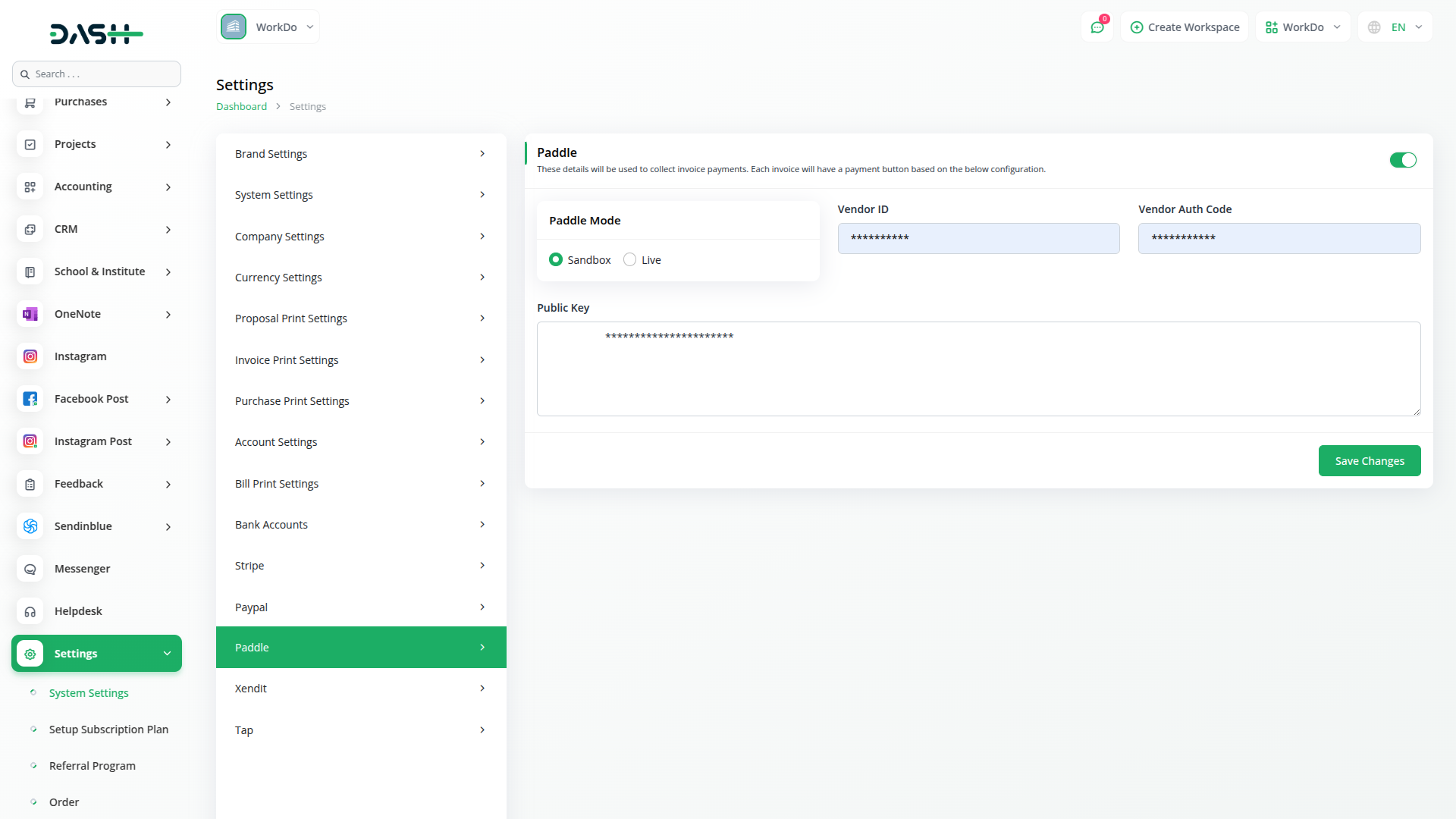 Why use Paddle payment?
Paddle offers SaaS companies a completely different approach to their payments infrastructure. Instead of assembling and maintaining a complex stack of payments-related apps and services, we're a merchant of record for our customers, taking away 100% of the pain of payments fragmentation. It's faster, safer, simpler, and above all, way better.Paddle supports multiple currencies. You can use paddle in Wrkdo-Dash product . First of all you can add your keys in setting page . Make sure your keys are valid.
Paddle use
Using paddle payment gateway you can easily pay money in invoice module ,sales invoice module ,Retainer module and Plan purchase. Also we provide order summary after payment that's why you can easily see your payment transaction any time.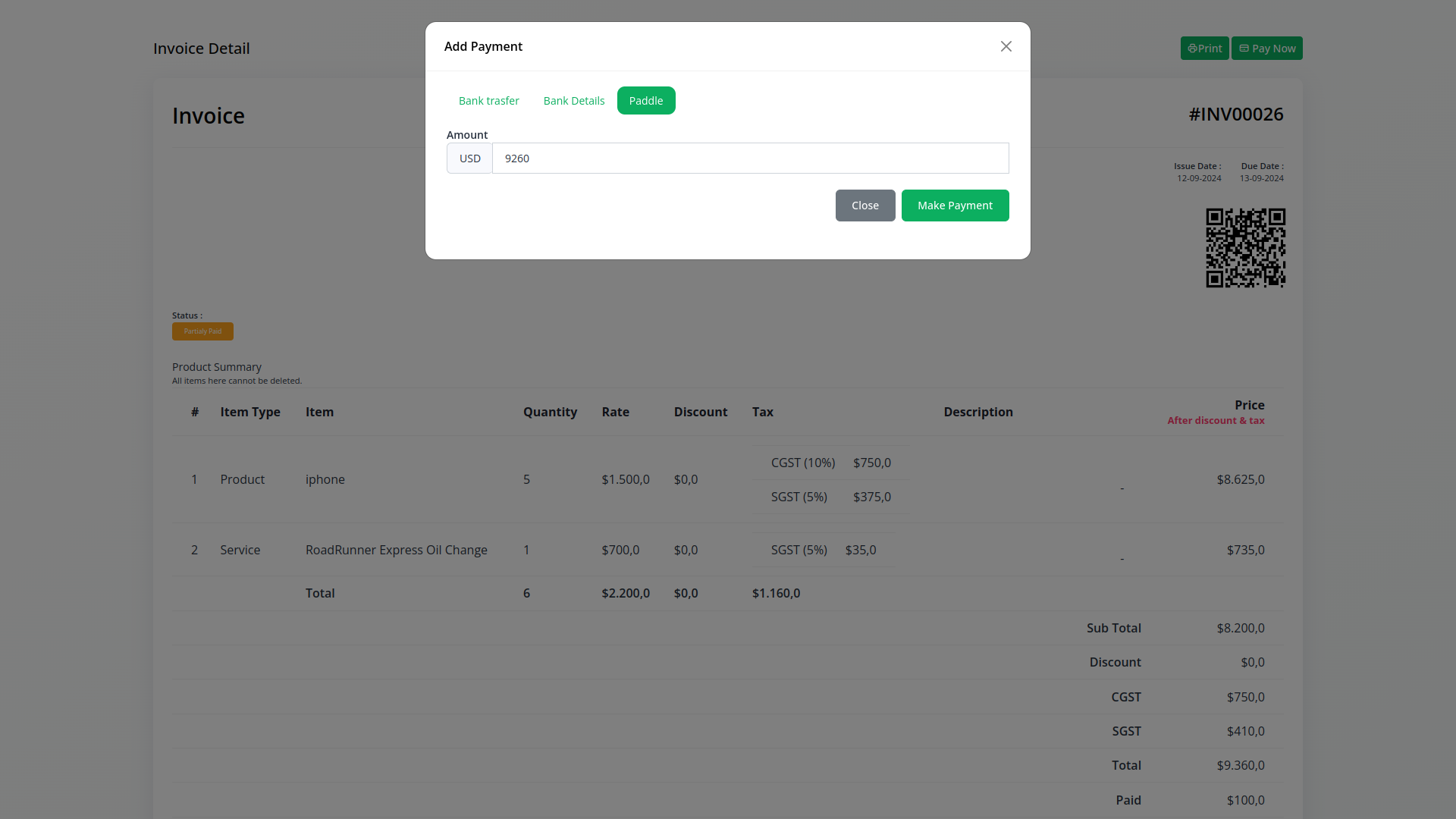 From our system
Screenshots from our system
Get a glimpse of the powerful features and stunning visuals that await you in our mobile app, delivering a seamless user experience like never before.
Additionals
This app is often used with these
Boost Your Business to the Next Level with the Powerful Extensions Designed for WorkDo Dash SaaS
Item support includes:
Answer pre sale questions or query
Answering technical questions about item's features
Assistance with reported bugs and issues
Help with included 3rd party assets
Free Installation services in some cases
However, item support does not include: