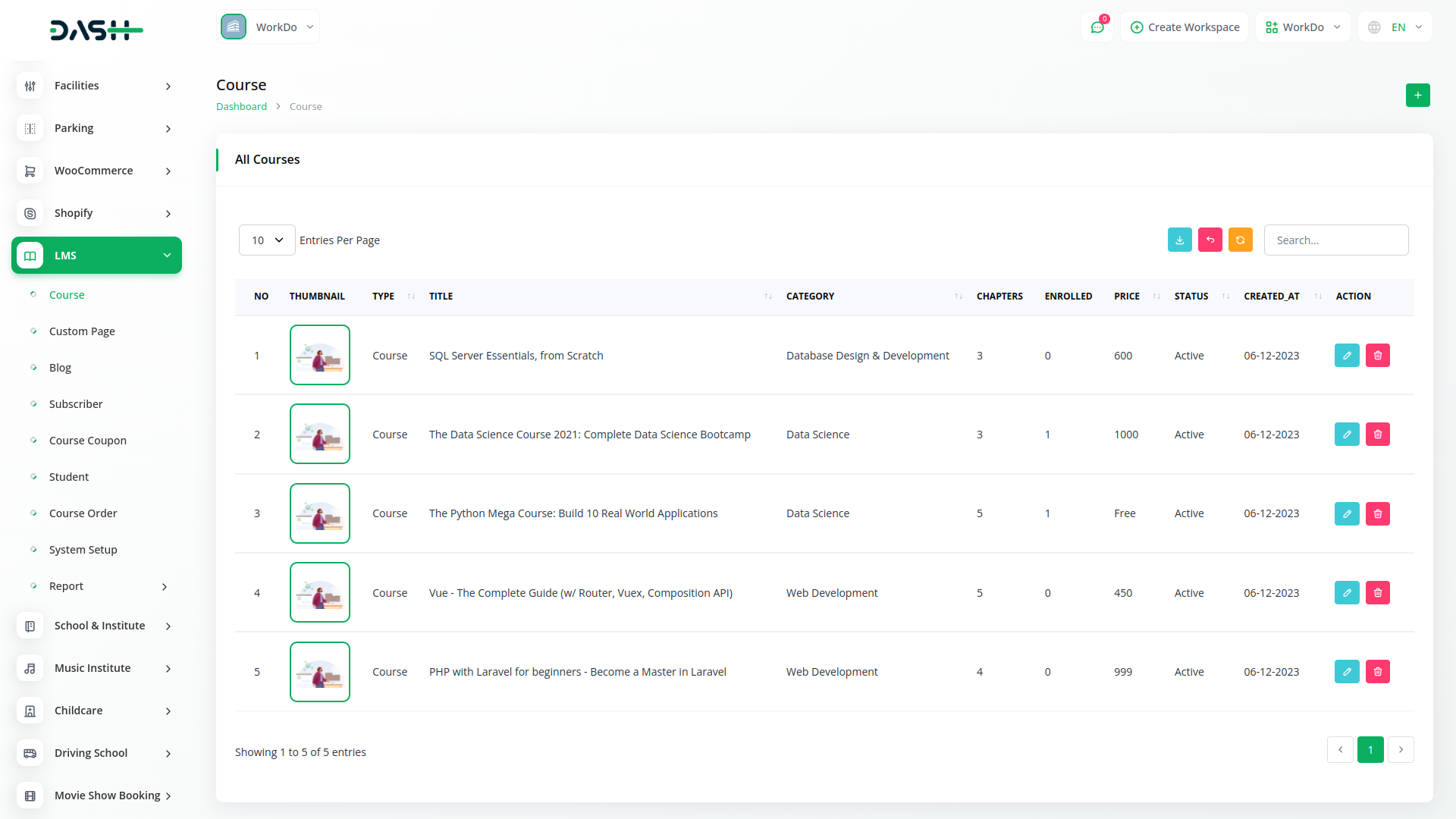 Teach your students better, and get quicker results.
LMS is the ideal learners' paradise. Expose your students to an immersive learning experience. Group your learners into groups, and deliver tailored content to them without stress.
Manage Your Courses With Ease: Simplify your accounting and make it easy to keep an eye on your money. Set financial goals and let the system monitor them for you, automate taxes, and more! - without lifting a finger.

Get Valuable Insights In A Matter Of Seconds: Monitor and analyze data from each course and easily improve them. Get information about students' progress, time logs, assessment data, and more. Know what learners are most enthusiastic about and generate tailored initiatives from one single tab.

Monitor Learning Progress: Access detailed reports about how your learners are faring. Determine what areas they are struggling with and make suggestions easily. Get regular, up-to-date reports and many more in one easily accessible tab!
Course Certificate Module to generate a certificate
Course Certificate Management: Easily generate certificates for completed courses in 4 easy steps. Just provide your store name, student name, course time, and course name. Choose from two templates and adjust the colors.

Handle Inventory Tasks Without Stress: Easily manage inventory by creating categories and adding products to them. Modify product prices whenever you want, assign SKUs, create different tax rates, and do so much more!

Management of Email subscribers list: Get a list of interested students or customers and easily manage them.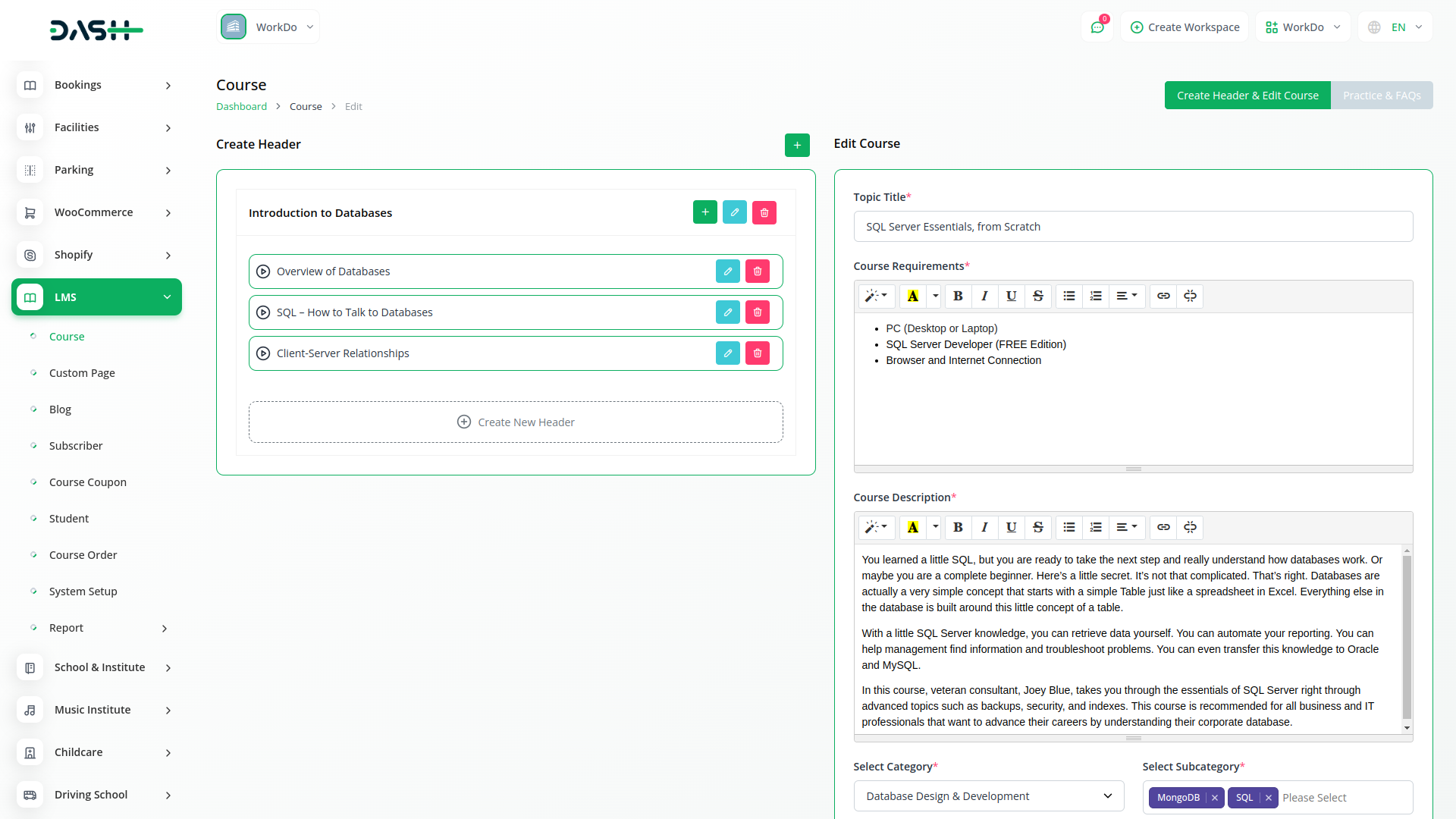 From our system
Screenshots from our system
Get a glimpse of the powerful features and stunning visuals that await you in our mobile app, delivering a seamless user experience like never before.
Additionals
This app is often used with these
Boost Your Business to the Next Level with the Powerful Extensions Designed for WorkDo Dash SaaS
Item support includes:
Answer pre sale questions or query
Answering technical questions about item's features
Assistance with reported bugs and issues
Help with included 3rd party assets
Free Installation services in some cases
However, item support does not include: