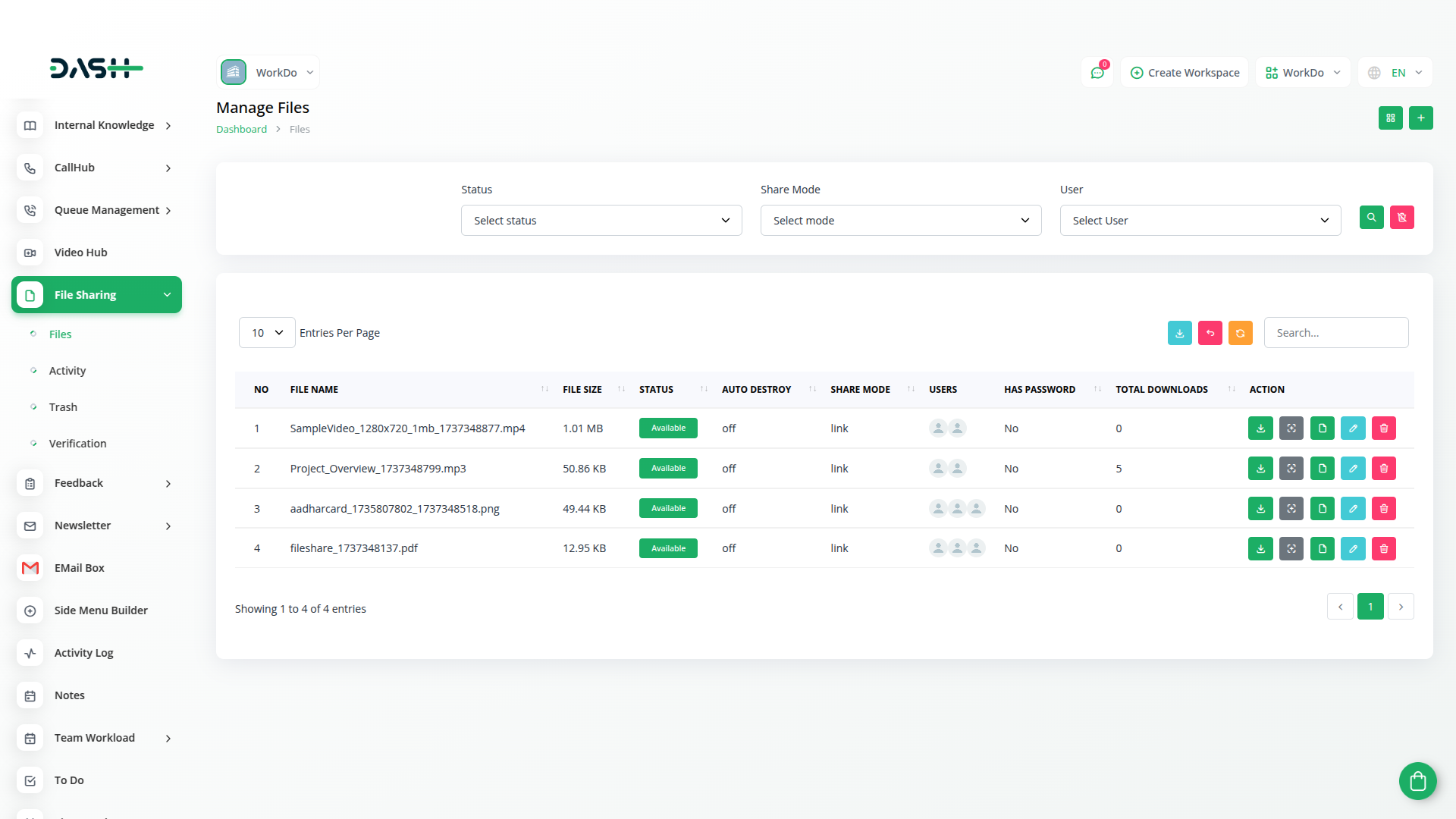 What is the purpose of the File Sharing feature?
The purpose of the file-sharing feature is to facilitate the exchange and distribution of digital files between users or groups of users. It enables seamless collaboration, efficient communication, and easy access to shared content. In it, you can also select multiple users, add images, PDF, text files, etc. and you can also share files through mail or link.
File Download Management
In file download management, you can know and view file name, IP address, date, country, device, OS, and more details. when a file is downloaded. Password protection can also be helpful here while sharing any file containing crucial information. The company can also check the details about who had accessed the unique link.
From our system
Screenshots from our system
Get a glimpse of the powerful features and stunning visuals that await you in our mobile app, delivering a seamless user experience like never before.
Additionals
This app is often used with these
Boost Your Business to the Next Level with the Powerful Extensions Designed for WorkDo Dash SaaS
Item support includes:
Answer pre sale questions or query
Answering technical questions about item's features
Assistance with reported bugs and issues
Help with included 3rd party assets
Free Installation services in some cases
However, item support does not include: