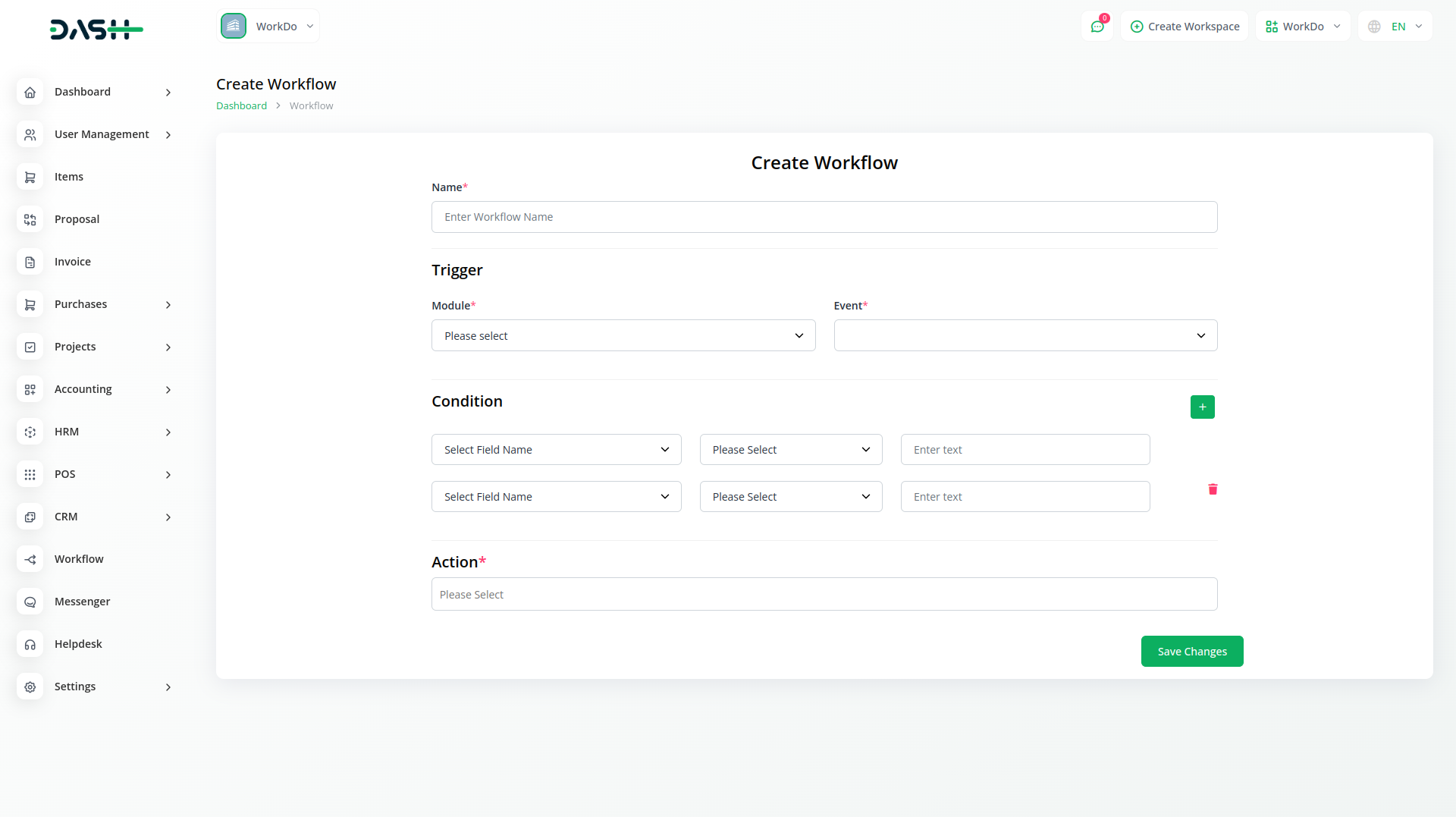 Set up your workflow
Utilize workflow automation to activate notifications (via email, Slack, Telegram, or Twilio) for new Invoices, Users, Leads, Projects, and many more. This system continuously monitors statuses and dispatches personalized alerts, optimizing communication and keeping processes highly efficient.
What Is Use Of Workflow?
Workflow involves organizing tasks into a logical sequence to enhance productivity. Define tasks, establish their order, set milestones, allocate time, and monitor progress. Efficient workflow boosts efficiency and task management.
Leverage workflows to effortlessly oversee specific triggers and corresponding actions. Stay informed and receive tailored notifications through a range of customized platforms to ensure you remain up-to-date and in control.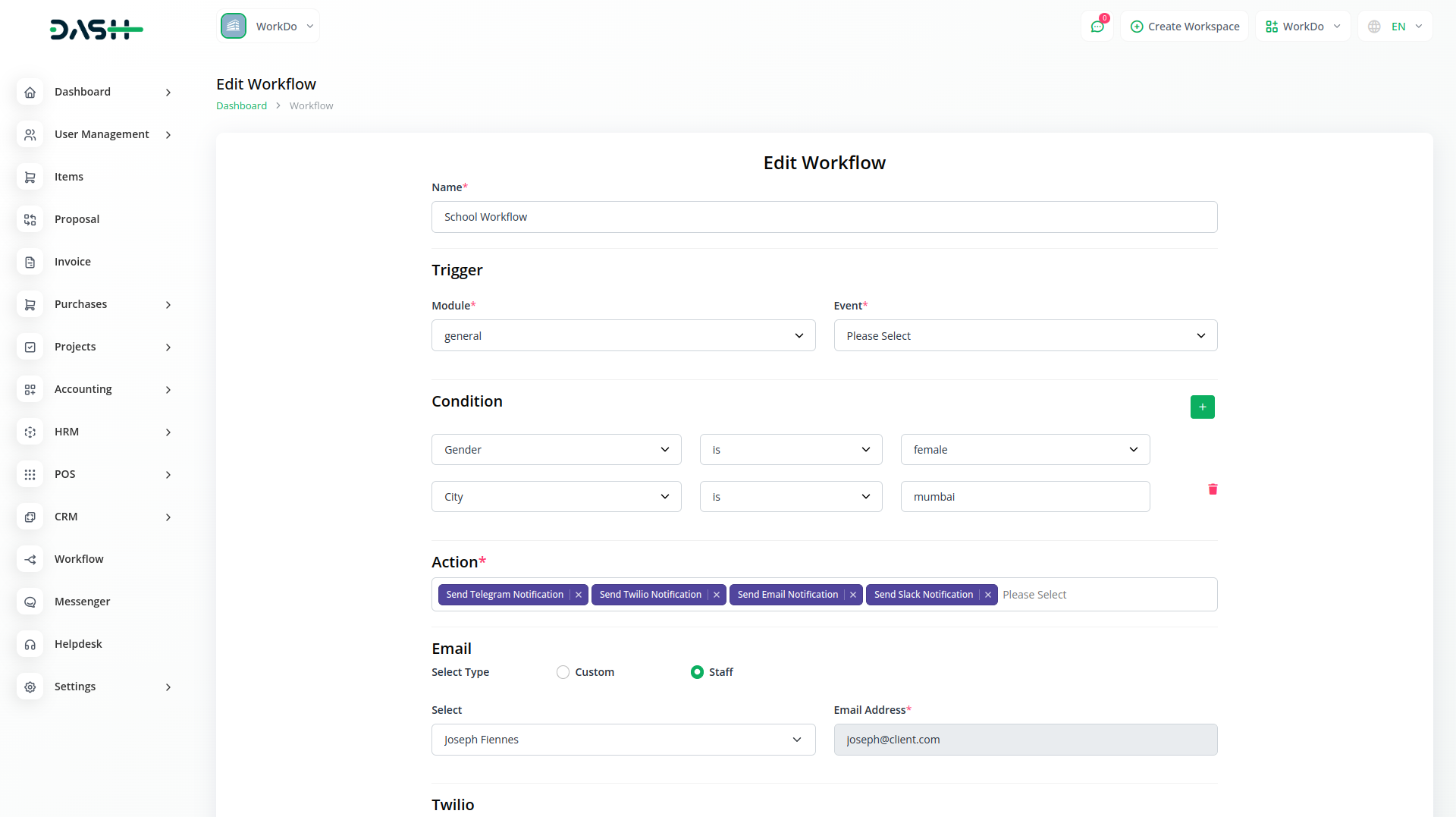 From our system
Screenshots from our system
Get a glimpse of the powerful features and stunning visuals that await you in our mobile app, delivering a seamless user experience like never before.
Additionals
This app is often used with these
Boost Your Business to the Next Level with the Powerful Extensions Designed for WorkDo Dash SaaS
Item support includes:
Answer pre sale questions or query
Answering technical questions about item's features
Assistance with reported bugs and issues
Help with included 3rd party assets
Free Installation services in some cases
However, item support does not include: