Manage to complete the work on time
Effortlessly generate timesheets by associating Projects, Tasks, and Users. Define start and end dates, along with specific time allocations, for optimal project management. Create schedules and monitor task completion times for improved efficiency. Streamline time tracking for both your own tasks and those of your employees, ensuring accurate recording of work hours.
What is the use of Timesheets?
A timesheet is a data table that an employer can use to track the time a particular employee has worked during a certain period. Businesses use timesheets to record time spent on tasks, projects, or clients.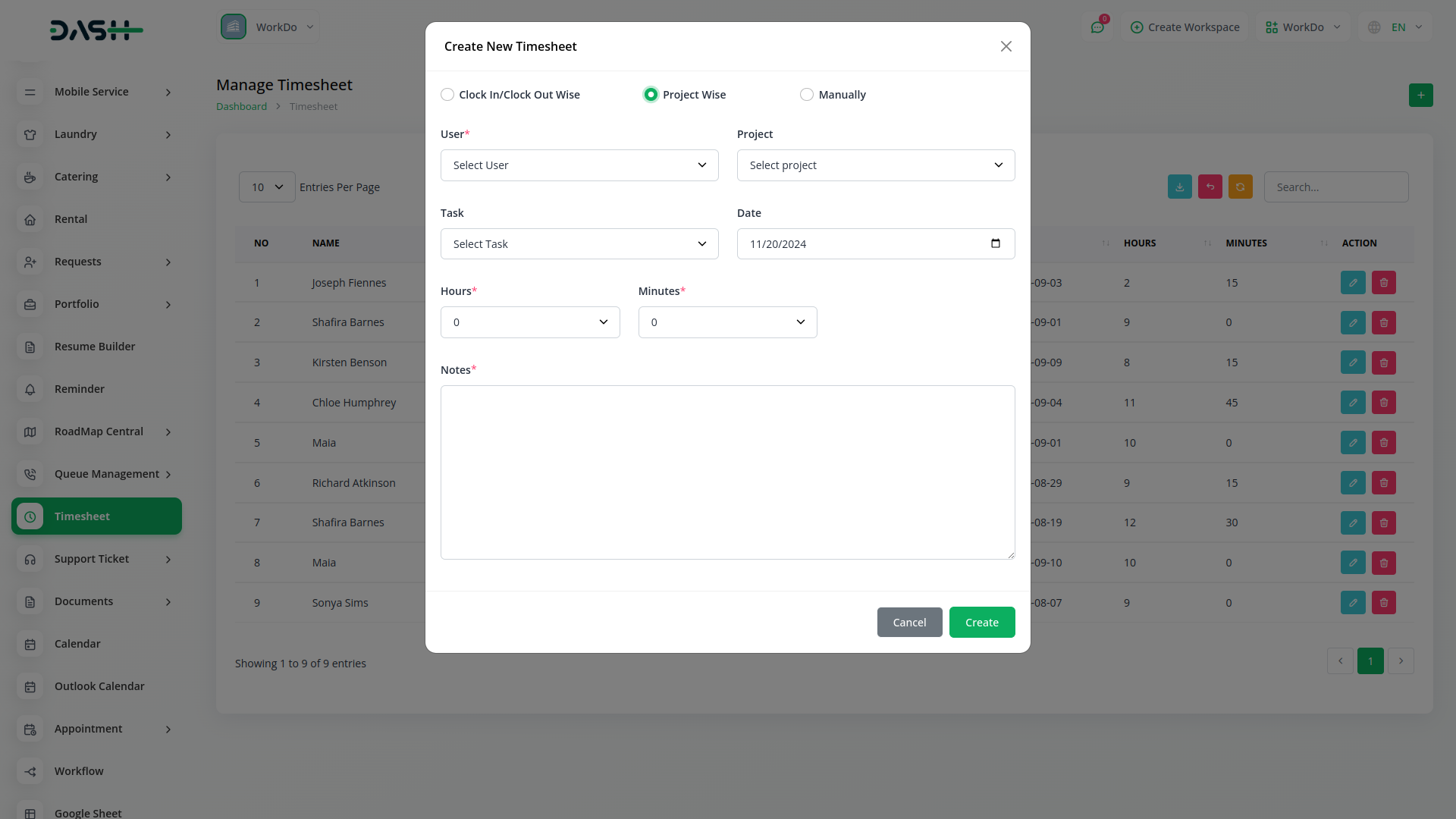 From our system
Screenshots from our system
Get a glimpse of the powerful features and stunning visuals that await you in our mobile app, delivering a seamless user experience like never before.
Additionals
This app is often used with these
Boost Your Business to the Next Level with the Powerful Extensions Designed for WorkDo Dash SaaS
Item support includes:
Answer pre sale questions or query
Answering technical questions about item's features
Assistance with reported bugs and issues
Help with included 3rd party assets
Free Installation services in some cases
However, item support does not include: