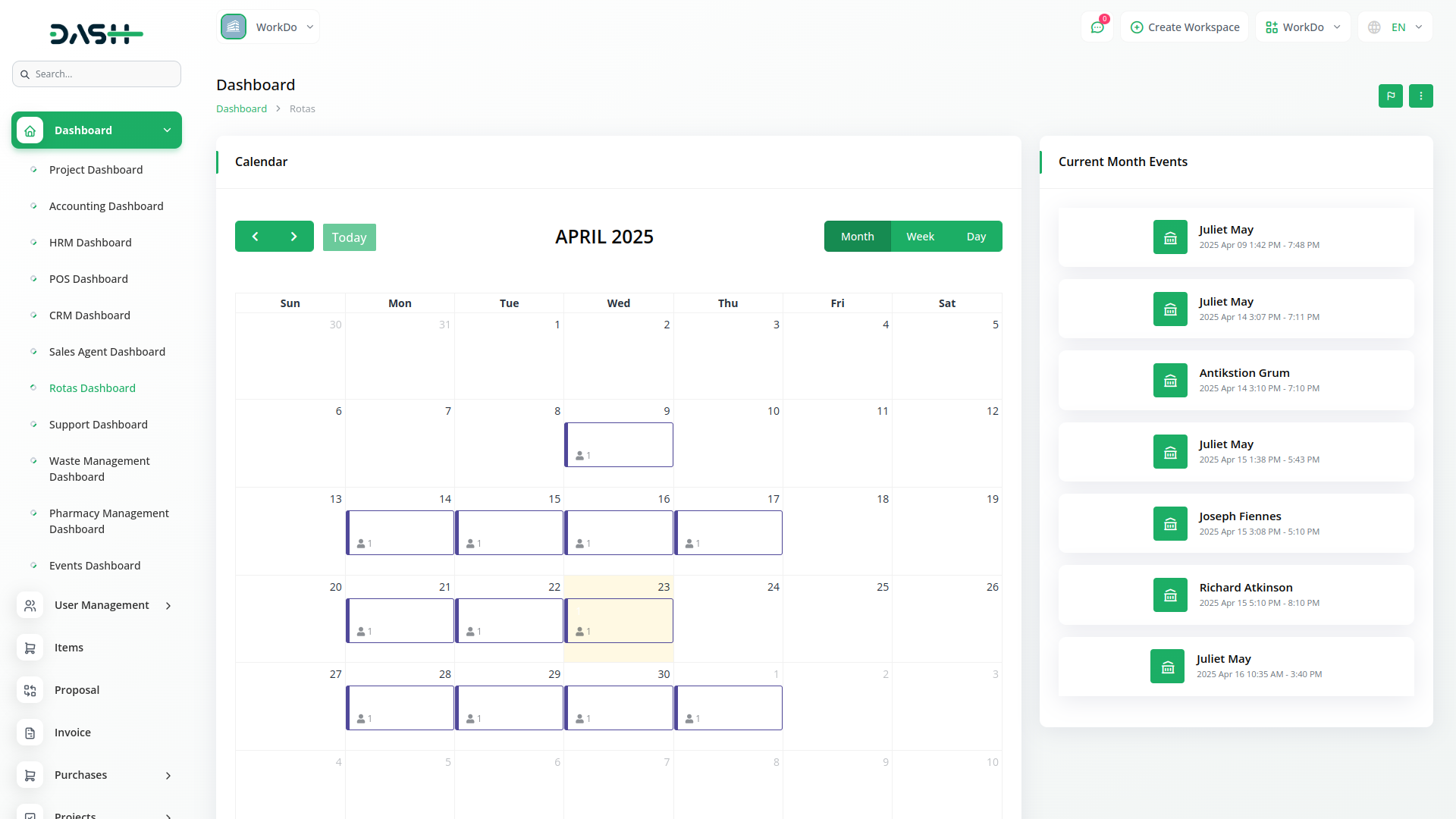 Organise Employees And Maximise Productivity
The work schedule tool allows for efficient and dependable scheduling of employees' shifts and tasks, allowing for efficient communication and allocation of time. It allows for easy management of availability preferences, views employee details, generates reports, and improves productivity. The process is efficient and dependable, considering employee time preferences and constraints. Employee availability is managed with start and date dates, and next-week availability can be indicated.
Manage Share Rotas
Share links provide read-only access to your rotas. By default, anyone with the link can view all past and future rotas for this location. From share rotas, you can send rotas to others with the help of a link, and select the expiry date and password.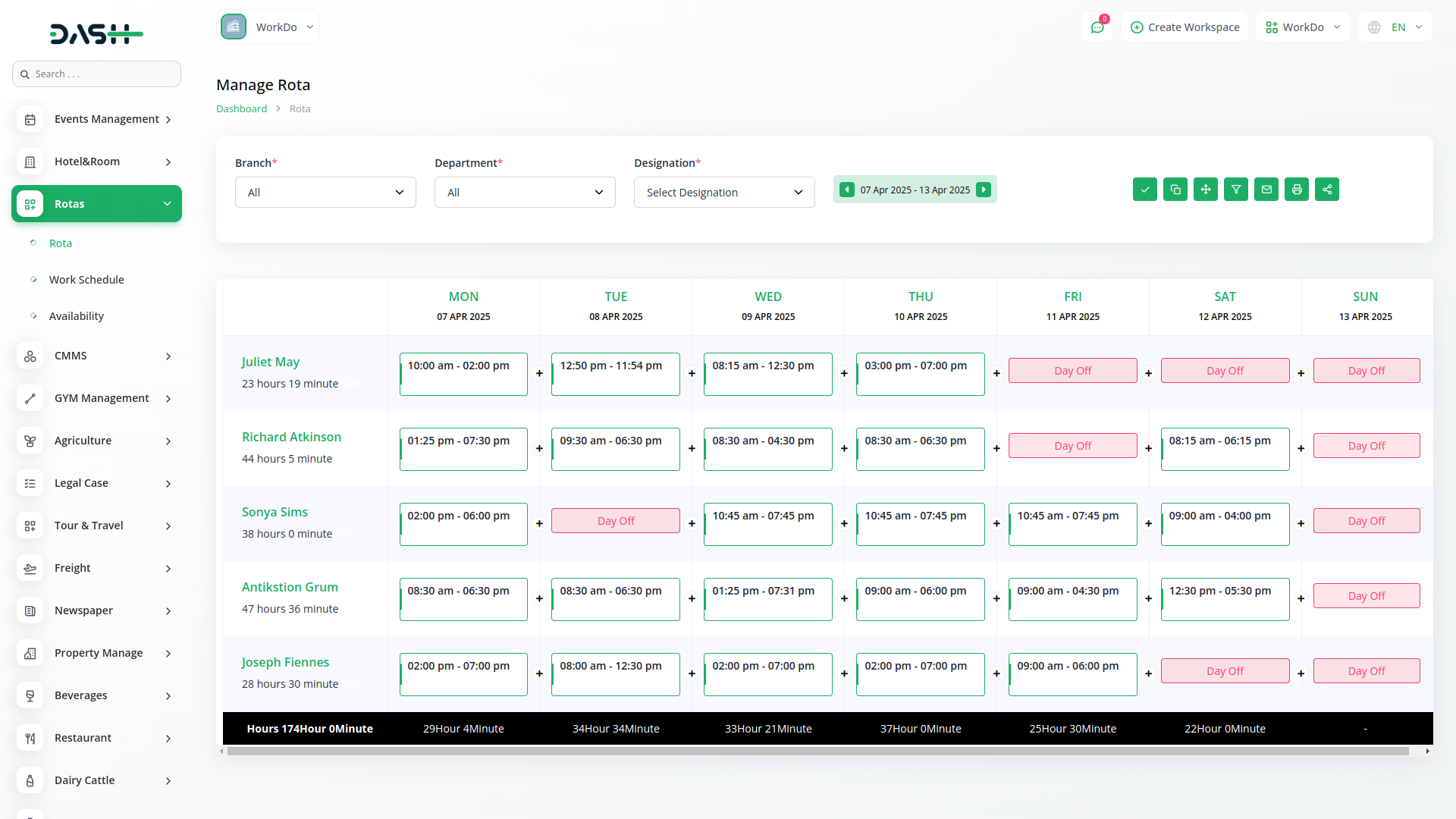 From our system
Screenshots from our system
Get a glimpse of the powerful features and stunning visuals that await you in our mobile app, delivering a seamless user experience like never before.
Additionals
This app is often used with these
Boost Your Business to the Next Level with the Powerful Extensions Designed for WorkDo Dash SaaS
Item support includes:
Answer pre sale questions or query
Answering technical questions about item's features
Assistance with reported bugs and issues
Help with included 3rd party assets
Free Installation services in some cases
However, item support does not include: