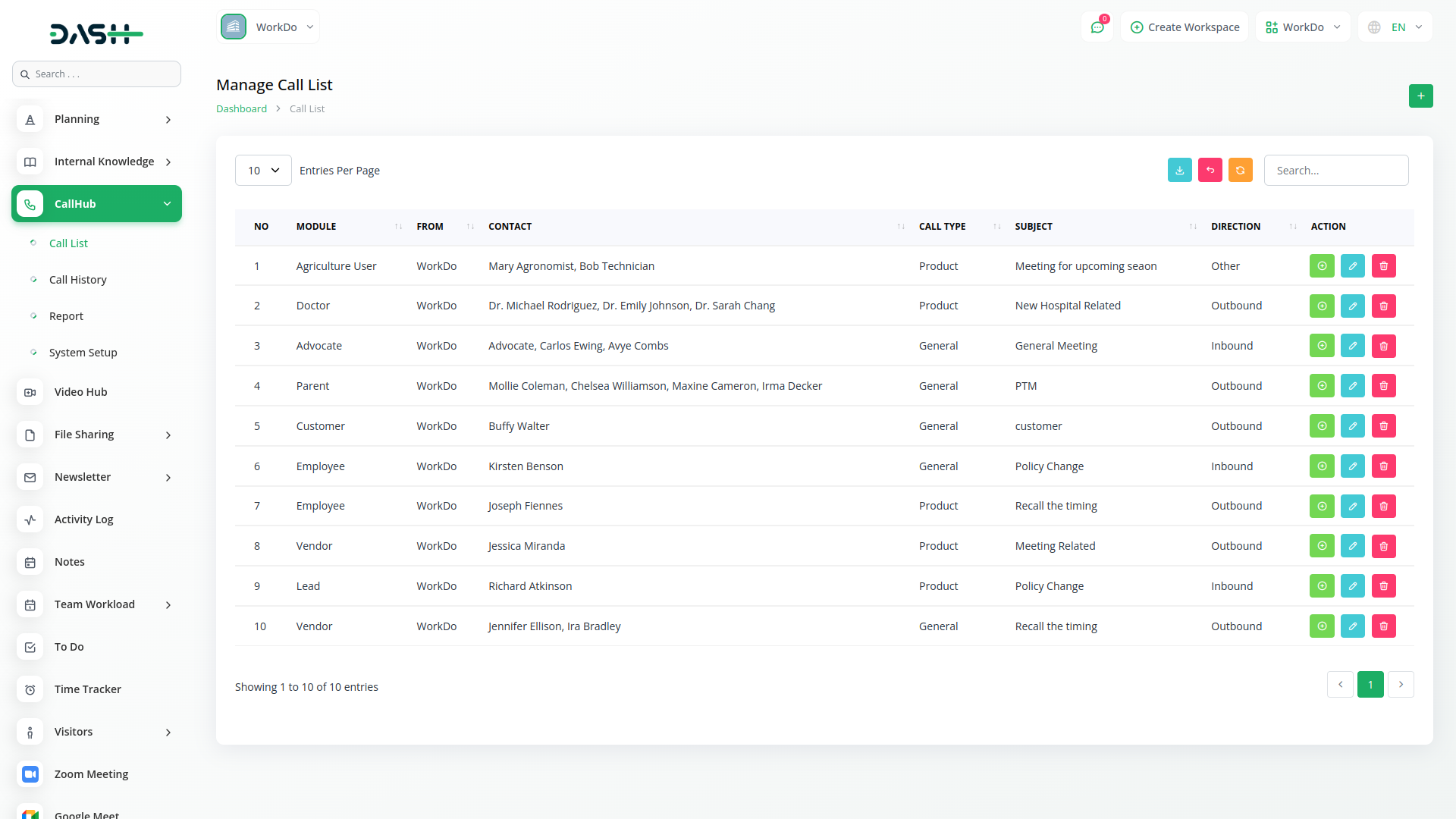 Save Additional Call Details
Choosing between a call or SMS communication. From the starting time and the ending time, the duration between that will count automatically.Assigning a specific user responsible for the call and sms. Writing a custom message to send to the employee, client, or customer. Also this provides a functionality One-click call functionality to reach out to the contact instantly and One-click send message functionality for immediate messaging.
Reporting
Call Hub provides robust reporting capabilities.Track the number of calls and SMS sent in a given month.Analyze communication patterns for a specific week.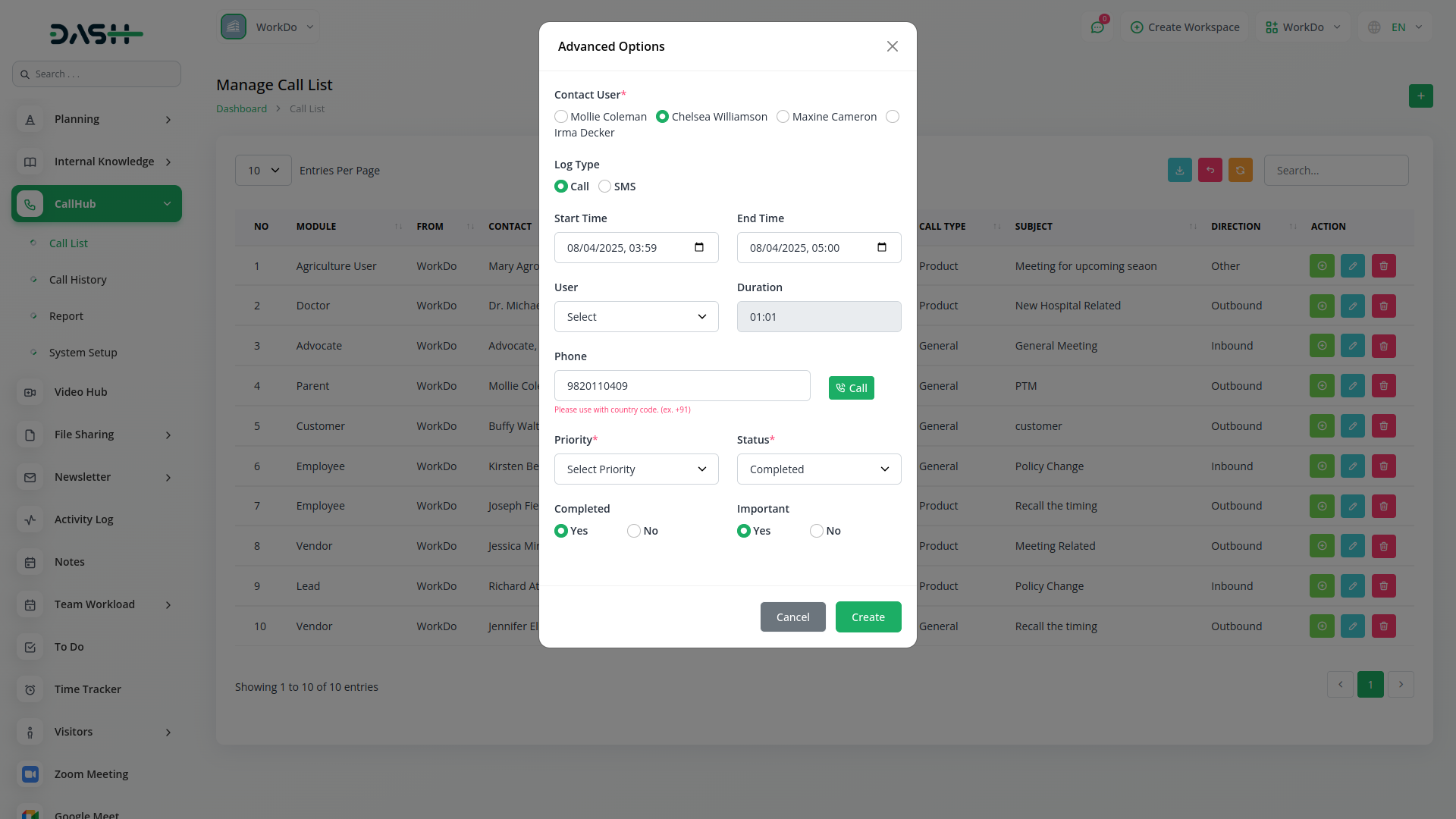 From our system
Screenshots from our system
Get a glimpse of the powerful features and stunning visuals that await you in our mobile app, delivering a seamless user experience like never before.
Additionals
This app is often used with these
Boost Your Business to the Next Level with the Powerful Extensions Designed for WorkDo Dash SaaS
Item support includes:
Answer pre sale questions or query
Answering technical questions about item's features
Assistance with reported bugs and issues
Help with included 3rd party assets
Free Installation services in some cases
However, item support does not include: