Designed to Help
You Sell More
Get access to all the features you need to convert more visitors and sell more of your products.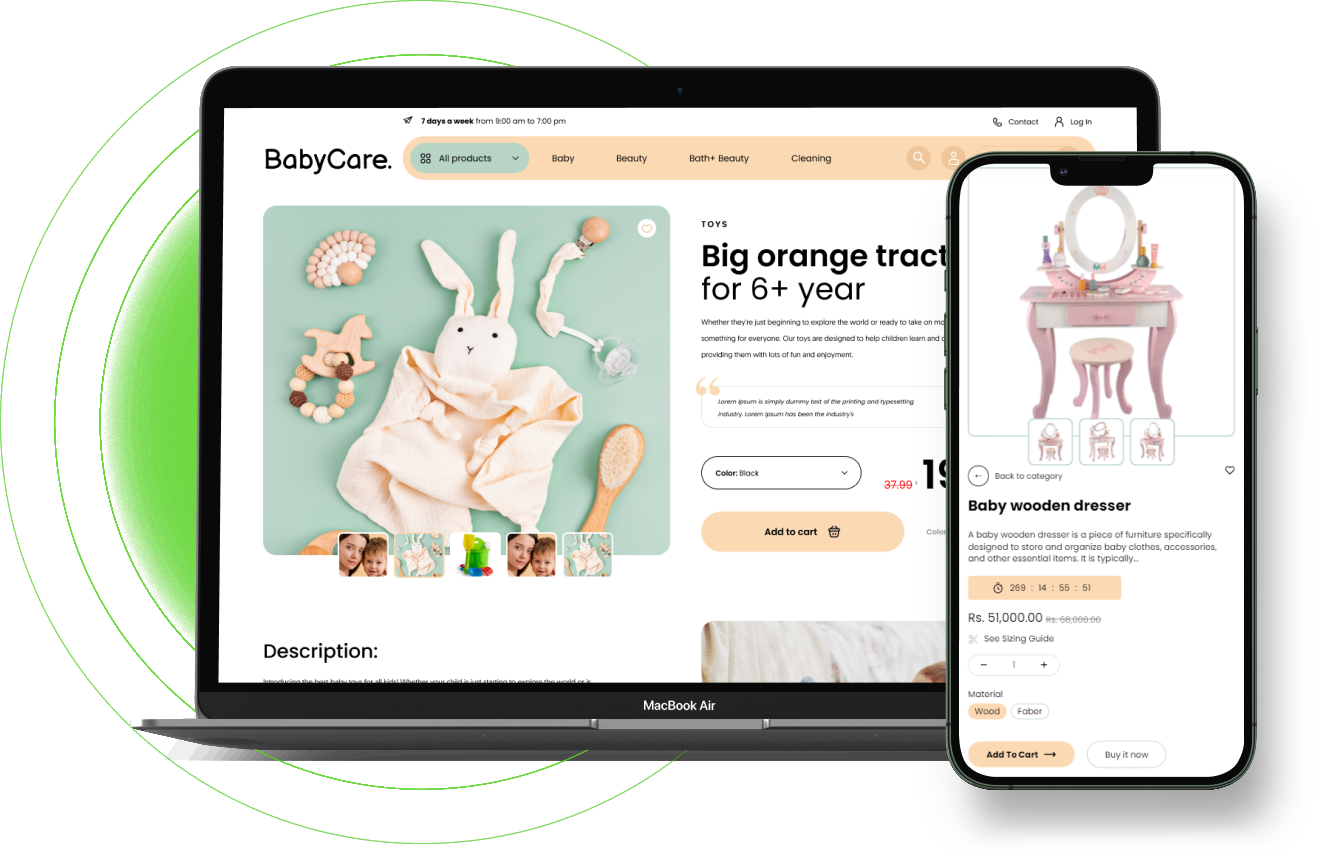 Show Every Detail
of Your Products
Your customers make buying decisions based on what they see. With Babycare, you can create high-converting product pages filled with top-quality photos. Let customers see every last detail of your product and encourage them to take action.
Make Finding Any Product

Quick and Easy
The faster your customers can find the product they want, the higher the chance they'll make a buying decision.The theme's intuitive navigation ensures that getting to that right product takes no more than a few clicks of a mouse button..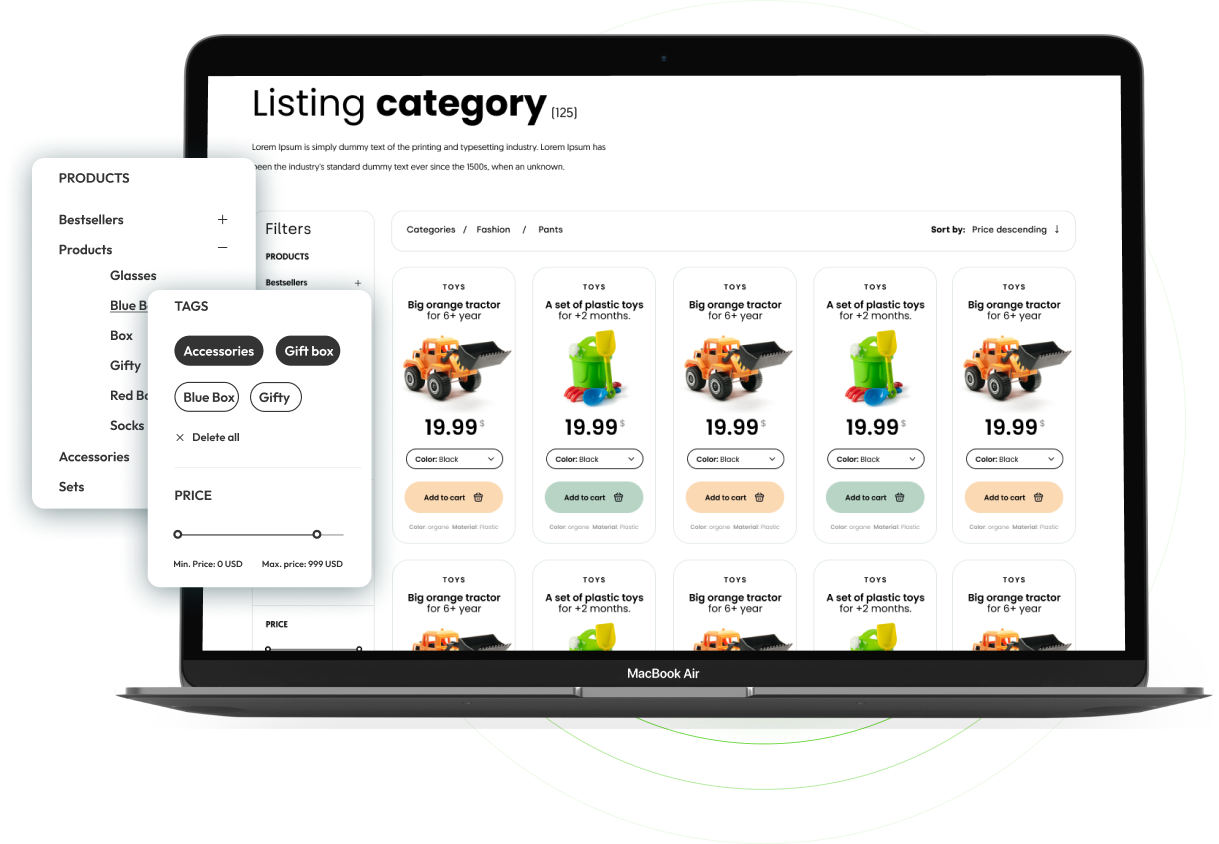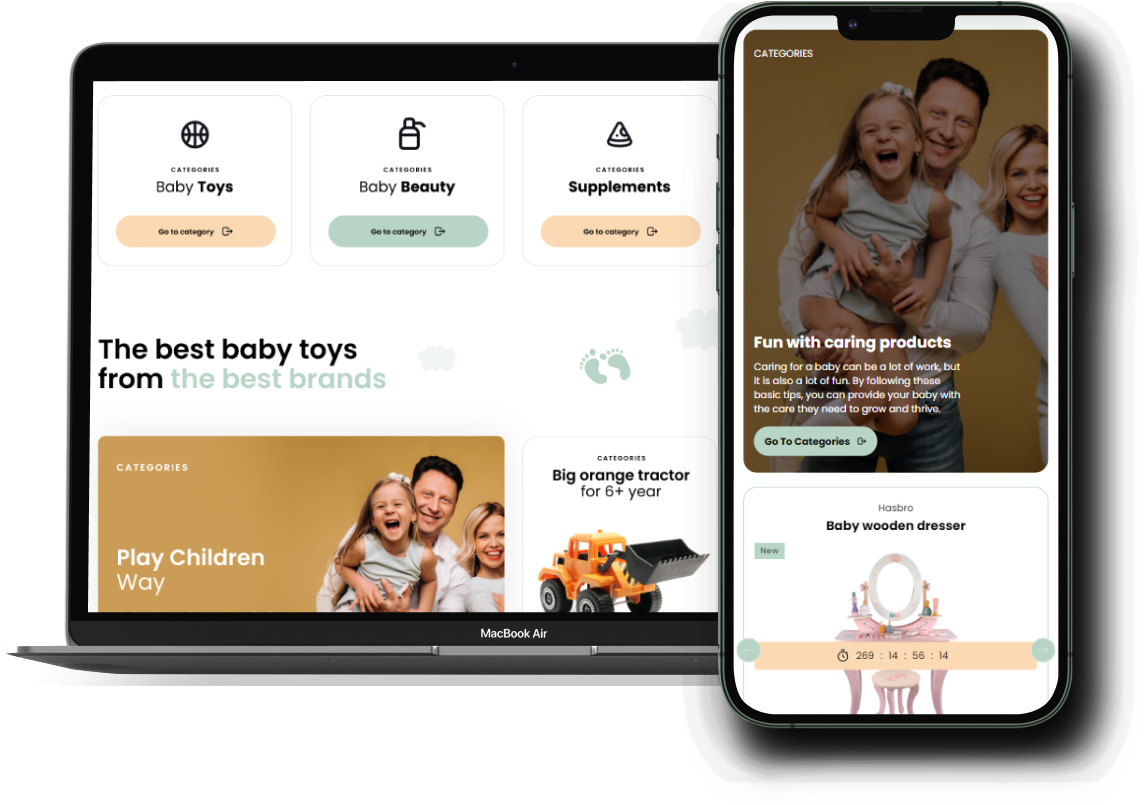 Create a Top-Notch

User Experience
If you want your customers to spend money at your store, you need a fast, reliable, and responsive theme. Babycare gives you exactly that.
It helps you to offer your audience a smooth user experience and makes their shopping a Breeze. And, thanks to features such as wishlists, it encourages your audience to keep coming back for more.
The Babycare theme helps you build an online store that your audience will love shopping at. The theme's high-converting landing pages will help you sell more of your products. No matter if you're selling toys, clothes, or baby care products.
Give Your Audience A Reason to


Buy From You

Your audience can go to another store with a few clicks. The Babycare theme helps encourage them to stay and shop at your store.
One-Click Wishlists
Let your customers create wishlists and remember the products they're most interested in. Invite them to come back and turn them from one-time clients into recurring customers.
Intuitive Navigation
Use smart product filters and make it easy for visitors to find the exact product they're looking for. Sample filters include product availability, price, color, size, product type, and brand.
Video Galleries
Videos sell. Go beyond product images and boost your conversion rate with videos. Link them directly in the product gallery and mix them with images to make the whole experience even more interactive.
High-Converting Product Pages
Make shopping at your store easy! The design of every product page ensures that all key details are clearly visible and easy to find. This, in turn, helps your visitors make a buying decision.
Fully Responsive
Mobile commerce is growing in importance every day. When developing the theme, we tested it on all the most popular mobile devices. That way you can offer your potential customers an excellent customer experience no matter the device that they use.
Speed-Optimized
A fast theme is critical if you want to achieve a high conversion rate in your eCommerce store. When we coded Babycare, we put in extra effort to ensure that it works fast and offers your audience a smooth user experience.
Secure
Your customers want to know they're sharing their data with a secure store that they can trust. To help you offer them that security, we use only the latest frameworks and coding good practices. Additionally, every theme is thoroughly tested for security before we release it.
One Powerful Theme

All the Features
You Need to Start Selling

Check out the different design variations of the Babycare theme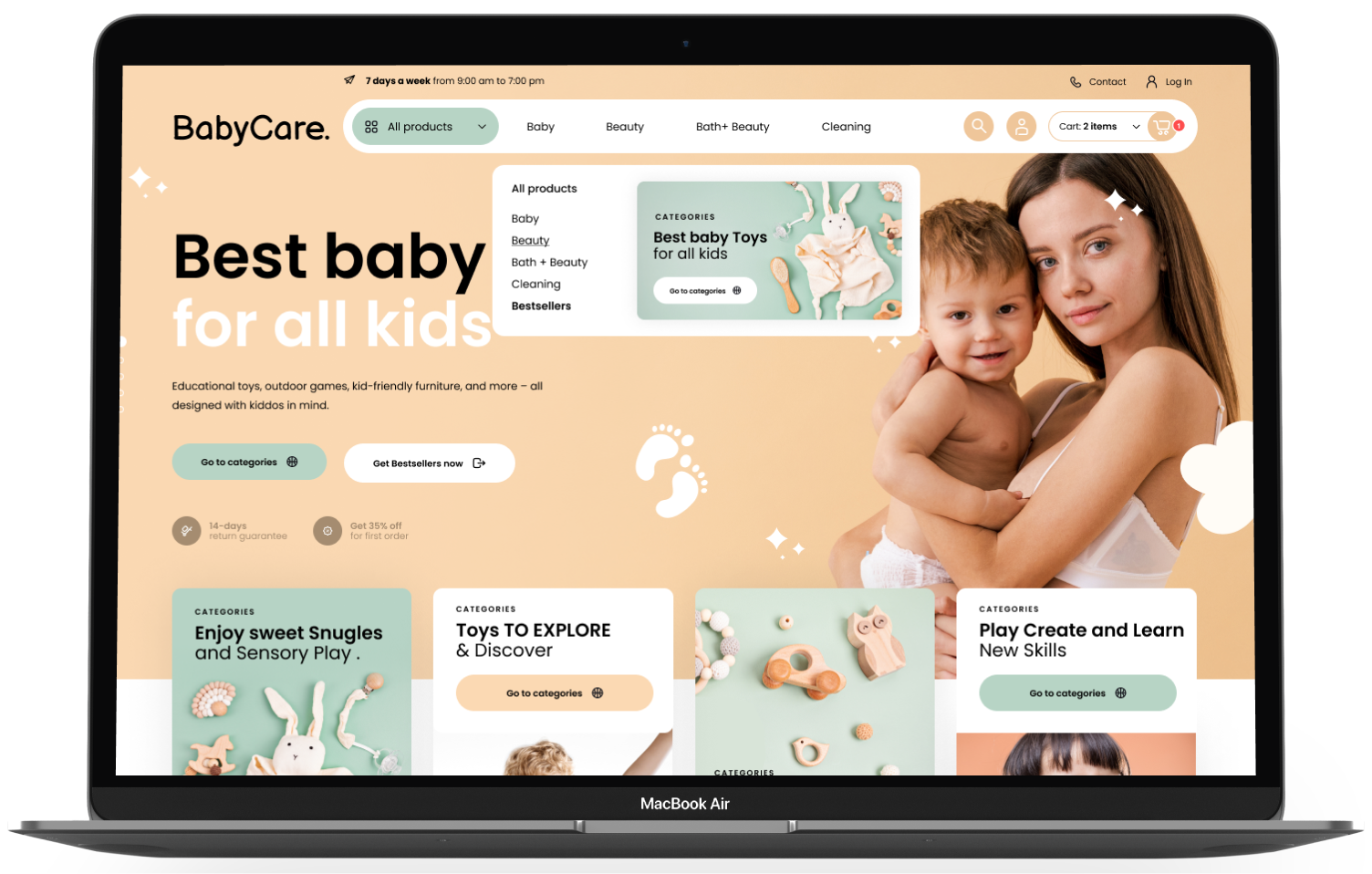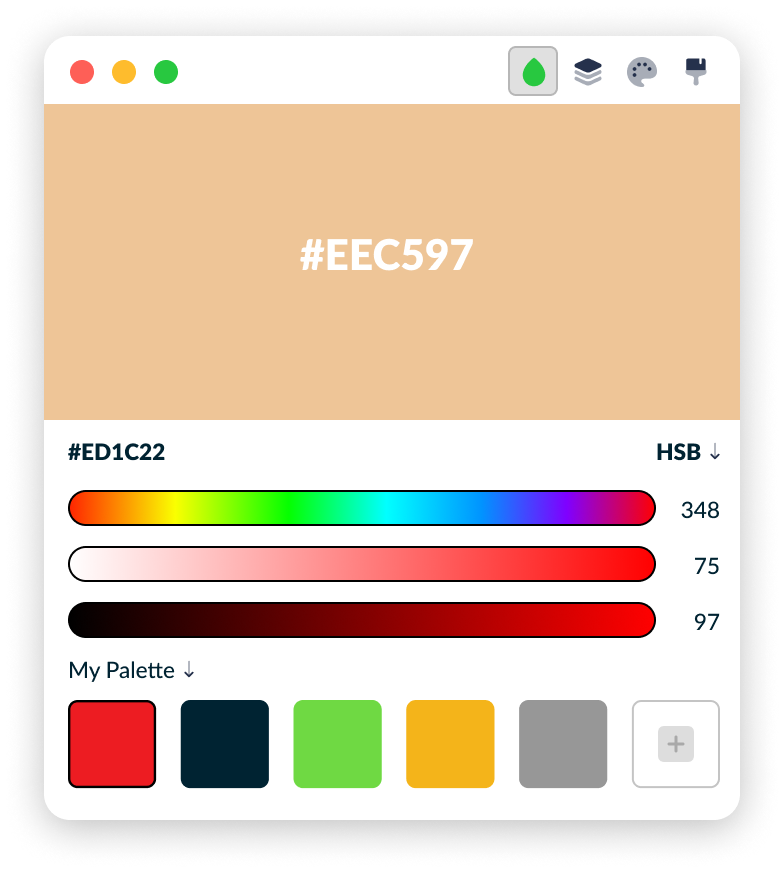 Developed

by a Team with Years of
Ecommerce Experience

We've taken years of our expertise and put it into code.
Install It, Customize It, and Start Selling
The Babycare theme comes ready for you to start selling. Simply grab the theme, install it on the platform of your choice, and start adding products. Customize it to your liking and brand and you're ready to start driving traffic and selling your products.
Built to Sell Your Products
When developing Babycare, we took everything we've learned over the years running our own eCommerce businesses and put it into code. This allows us to offer you a theme that makes managing your products easy and that's built to help you sell more.
Focused on Your Industry
There are dozens of themes out there. But if you are in it for the long run, you need a theme that'll help you build a strong brand. One that's built specifically for your industry. If you're selling toys, clothes, or baby care products - Babycare is the theme you want to build your store with.
Integration-Ready
When building an online store, you never stop at just the theme. To offer your audience the UX they deserve, the theme makes it easy to add integrations that make the life of your potential customers easier. This includes things like payment gateways, newsletter opt-ins, and third-party app integrations.
Need More Than

Just the
Babycare Theme?

Let us develop a complete store that's ready for you to start selling and give your business a head start!
A Theme That Sells
Babycare is a fast and responsive theme that's built with one goal in mind - to help you sell more products in your specific industry. The theme gives you every feature you need to start selling and encourage customers to keep coming back.
Brand-Friendly Design
Get an online store that's built to give you a solid foundation for your eCommerce business. Get it built with a modern theme the design of which adds credibility to your brand. Build trust with your audience from the moment that they land on your website.
A Head Start to Your Business
Focus on things that matter and leave the development work to us. Take care of your inventory, marketing, and setting up the business. We'll take care of developing the store, on the platform of your choice.
Questions and Answers
Frequently Asked Questions