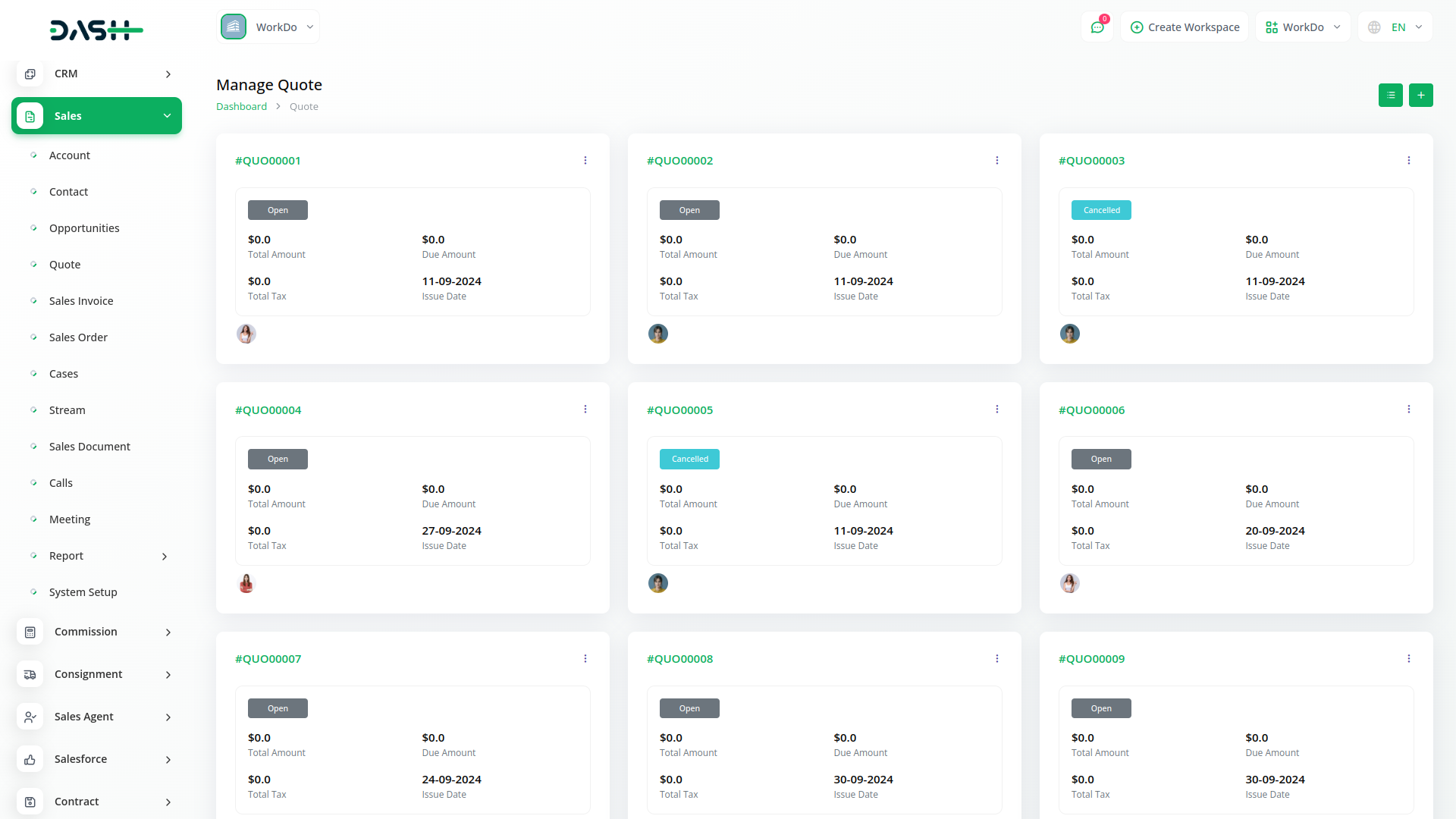 The Smartest Way To Manage Your Sales
Sales monitor your sales performance like a coach and let you know whether you are on track. Get real-time reports about every sales activity you make, make smarter decisions, and manage your business's general sales more efficiently.
Manage All Your Sales From One Place: Manage every aspect of your business sales from one place. Get sales updates on a daily, weekly, or monthly basis. Monitor your sales and accounts from a single comprehensive dashboard.

Manage Your Sales Order Easily: Get an overview of all your quotes, sales orders, and invoices. Know who ordered what and easily monitor order fulfillment. Get vital information like status, account, assigned user, created date, etc. in one single list or grid.

Manage Quotes, Sales Orders, Sales Invoices and call: Manage the individual aspects of your business. Get the status, amount, assigned users, created date, and other important information in a single list. Easily print out sales orders, sales invoices, and add new items to existing orders. Effectively manage your calls and schedule meetings. Plan ahead for your activities and always stay prepared.
Modify Vital Sales Info With Ease
Access a wide range of easily customizable features in one place. Get an overview of your sales invoices, quotes, and sales order- all under one roof.
Convert Quotes to Sales Order: Modify and update your generated sales quotes with ease. Convert your quotes to sales orders, get accurate information, and add new orders and products without stress.

Manage Your Payments Easily: Get paid for work done, fast. Integrate several payment options for diverse clients and make the payment process stress-free. Easily safeguard your clients' payments by using Stripe, PayPal, Flutterwave, and more.

Sales Invoice Report Management: In the sales invoice, you can view the monthly report and in the sales invoice. You can also view the assigned accountant status-wise.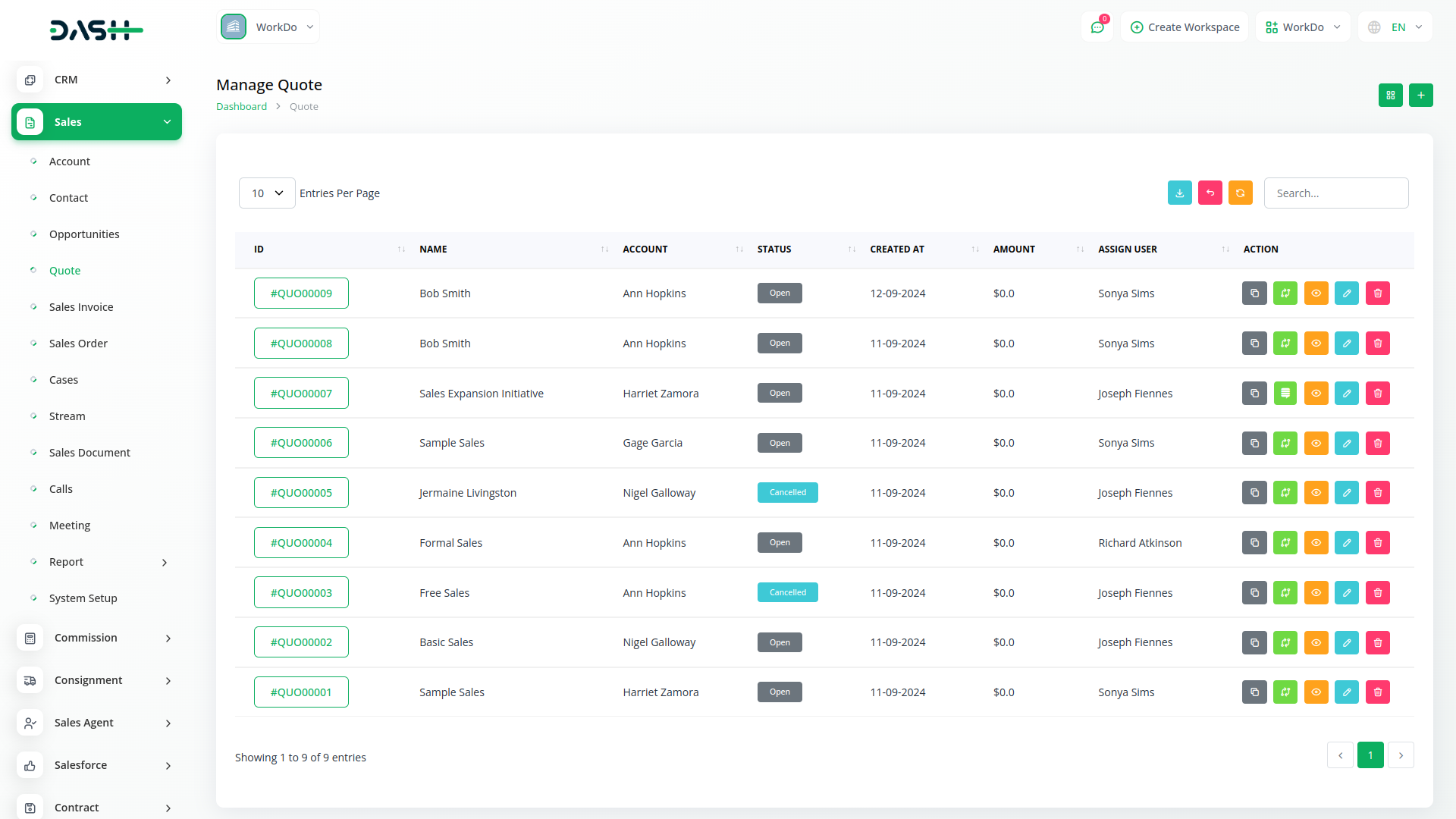 From our system
Screenshots from our system
Get a glimpse of the powerful features and stunning visuals that await you in our mobile app, delivering a seamless user experience like never before.
Additionals
This app is often used with these
Boost Your Business to the Next Level with the Powerful Extensions Designed for WorkDo Dash SaaS
Item support includes:
Answer pre sale questions or query
Answering technical questions about item's features
Assistance with reported bugs and issues
Help with included 3rd party assets
Free Installation services in some cases
However, item support does not include: