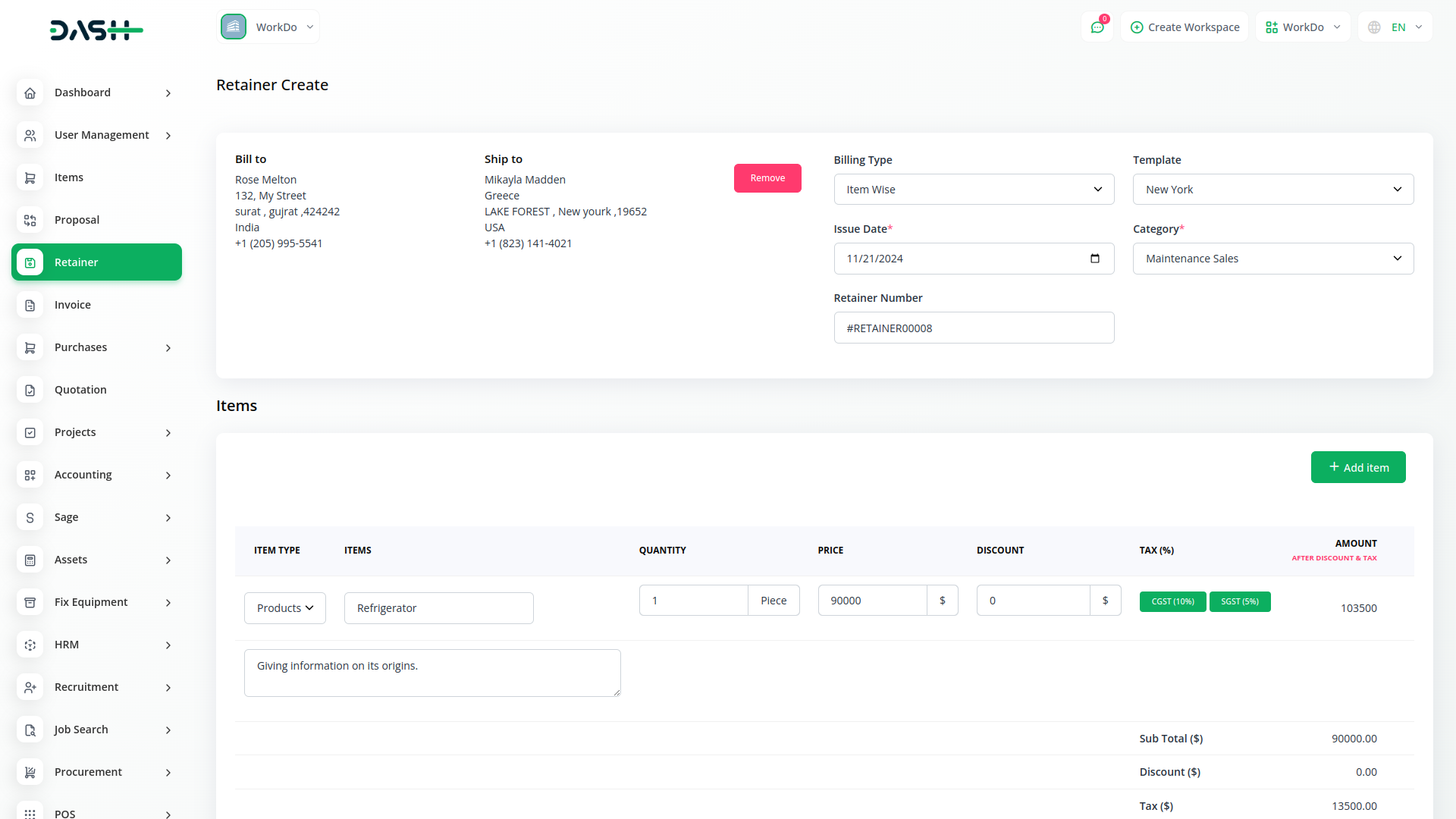 Retainer Creation
In the retainer creation process, administrators gain the convenience of selecting customers, while customers are empowered to personalize their experience. Customers can independently choose products or projects, and have the freedom to adjust prices, quantities, text, and even access exclusive discounts. This ensures a tailored and collaborative approach that perfectly suits individual preferences and needs.
Retainer in accounting
The term "retainer" in accounting means the client pays a part or all of the services as an advance. If, in case, the retainer is "pay for access," it means the business or service provider must provide services to the client regularly for a set number of hours every month. Also, the retainer payment must be paid immediately after the agreement is signed.
Uses :
Proposal to Retainer Conversion
Prepayment for Invoices
Retainer to Invoice Conversion
Payment statuses - draft, open, accepted, declined, close
Payments can be done with the help of multiple payment gateways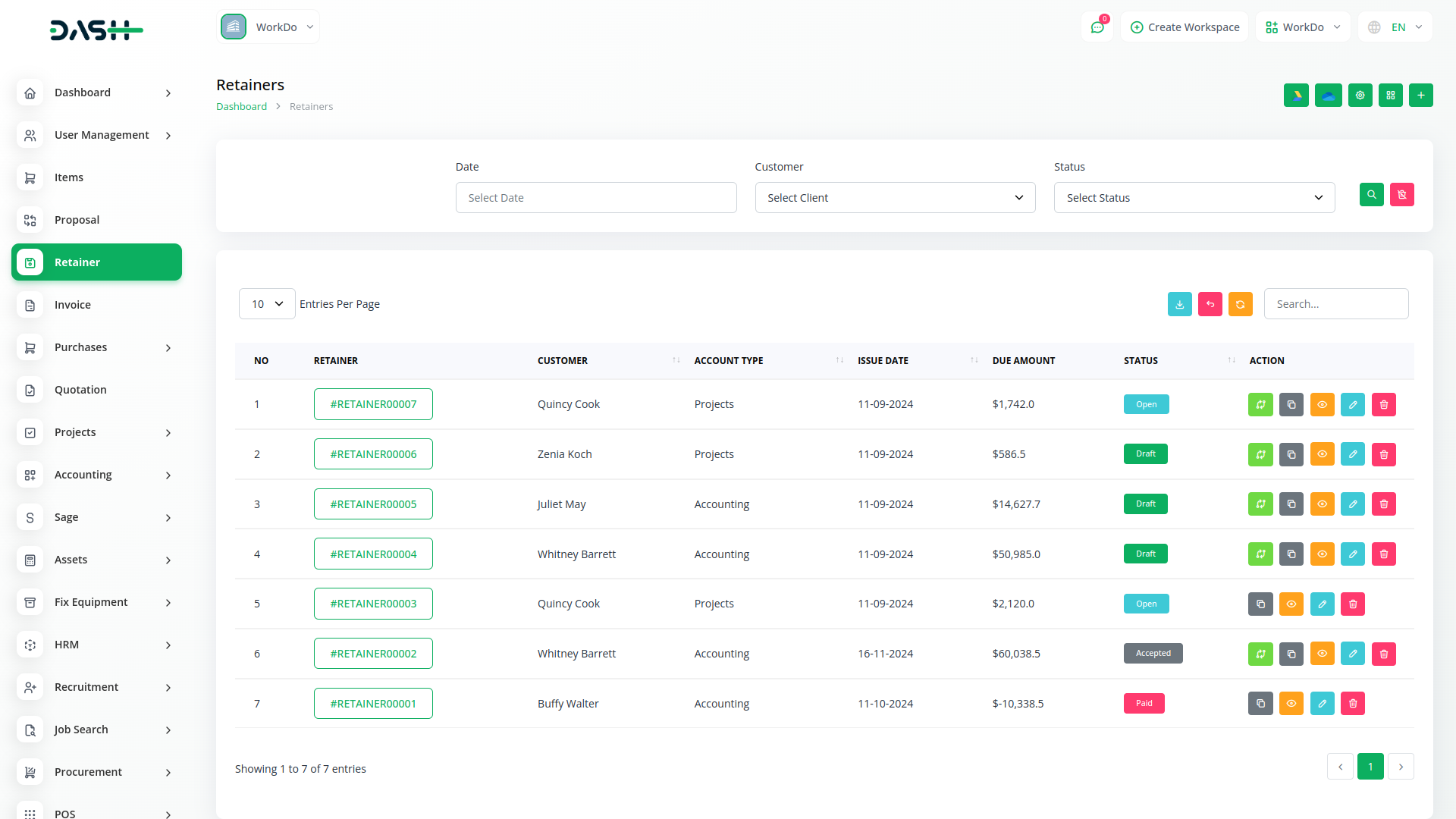 From our system
Screenshots from our system
Get a glimpse of the powerful features and stunning visuals that await you in our mobile app, delivering a seamless user experience like never before.
Additionals
This app is often used with these
Boost Your Business to the Next Level with the Powerful Extensions Designed for WorkDo Dash SaaS
Item support includes:
Answer pre sale questions or query
Answering technical questions about item's features
Assistance with reported bugs and issues
Help with included 3rd party assets
Free Installation services in some cases
However, item support does not include: