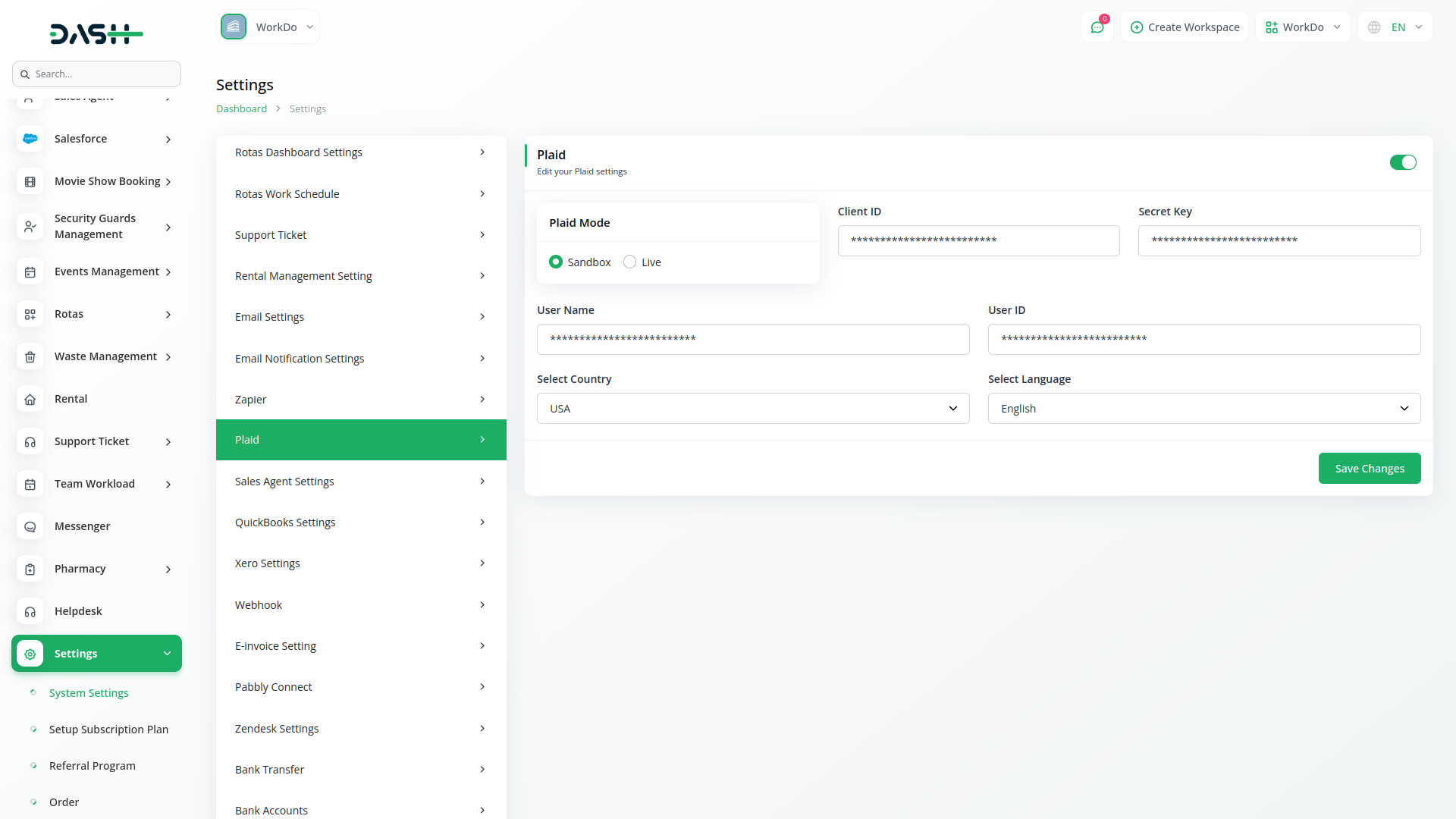 API Key Settings Page for Plaid Integration
Plaid software operates between your financial information and financial sites where you want to receive your data. Using a service like Plaid prevents financial sites from having access to all of your banking and other data. Instead, you only share the specific information that you indicate.
Personal Finances Management
Financial institutions and lending platforms can integrate with Plaid to streamline the loan application and underwriting process. By accessing an applicant's financial data through Plaid, lenders can verify income, analyze spending patterns, and assess creditworthiness more efficiently. Plaid's services can be used to verify the identity of individuals during user onboarding or authentication processes. By connecting to users' bank accounts, Plaid can validate their ownership and identity information.
Account Aggregation:

Plaid allows users to link their bank accounts, credit cards, and other financial accounts from different institutions in one place. This simplifies the process of tracking and managing finances across multiple accounts.

Payment Initiation:

Developers can leverage Plaid's APIs to initiate payments from bank accounts, enabling users to make transactions directly from their accounts within an application.

Financial Initiation:

Plaid enables developers to build applications that provide features such as personal finance management, budgeting, expense tracking, and financial planning. By utilizing Plaids APIs, these applications can securely access users' financial data and provide insights and analysis.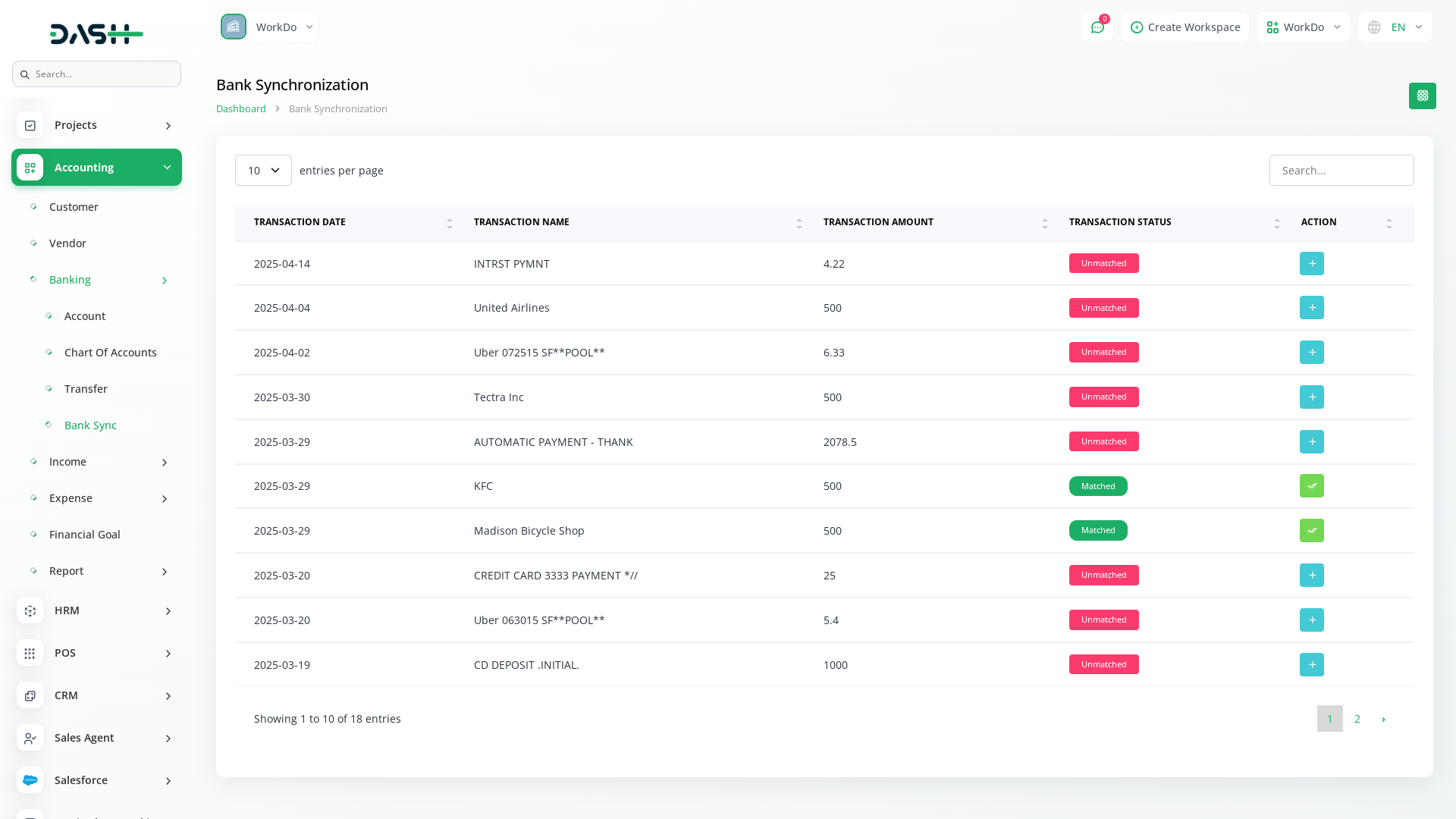 From our system
Screenshots from our system
Get a glimpse of the powerful features and stunning visuals that await you in our mobile app, delivering a seamless user experience like never before.
Additionals
This app is often used with these
Boost Your Business to the Next Level with the Powerful Extensions Designed for WorkDo Dash SaaS
Item support includes:
Answer pre sale questions or query
Answering technical questions about item's features
Assistance with reported bugs and issues
Help with included 3rd party assets
Free Installation services in some cases
However, item support does not include: