Why use Inventory?
Inventory management helps maintain the right amount of inventory to meet customer demand while reducing excess stock and carrying costs. Prevents product shortages and stockouts, ensuring products are available when customers need them. Inventory is effectively managed to reduce storage, handling and obsolescence costs.
How does the Inventory Management work?
Inventory Management in the context of converting retainers and proposals to invoices or adjusting quantities ensures that your inventory records accurately reflect the status of products and services, helping you prevent overbilling, stockouts, and discrepancies in your financial records. It is a critical component of efficient business operations and financial management.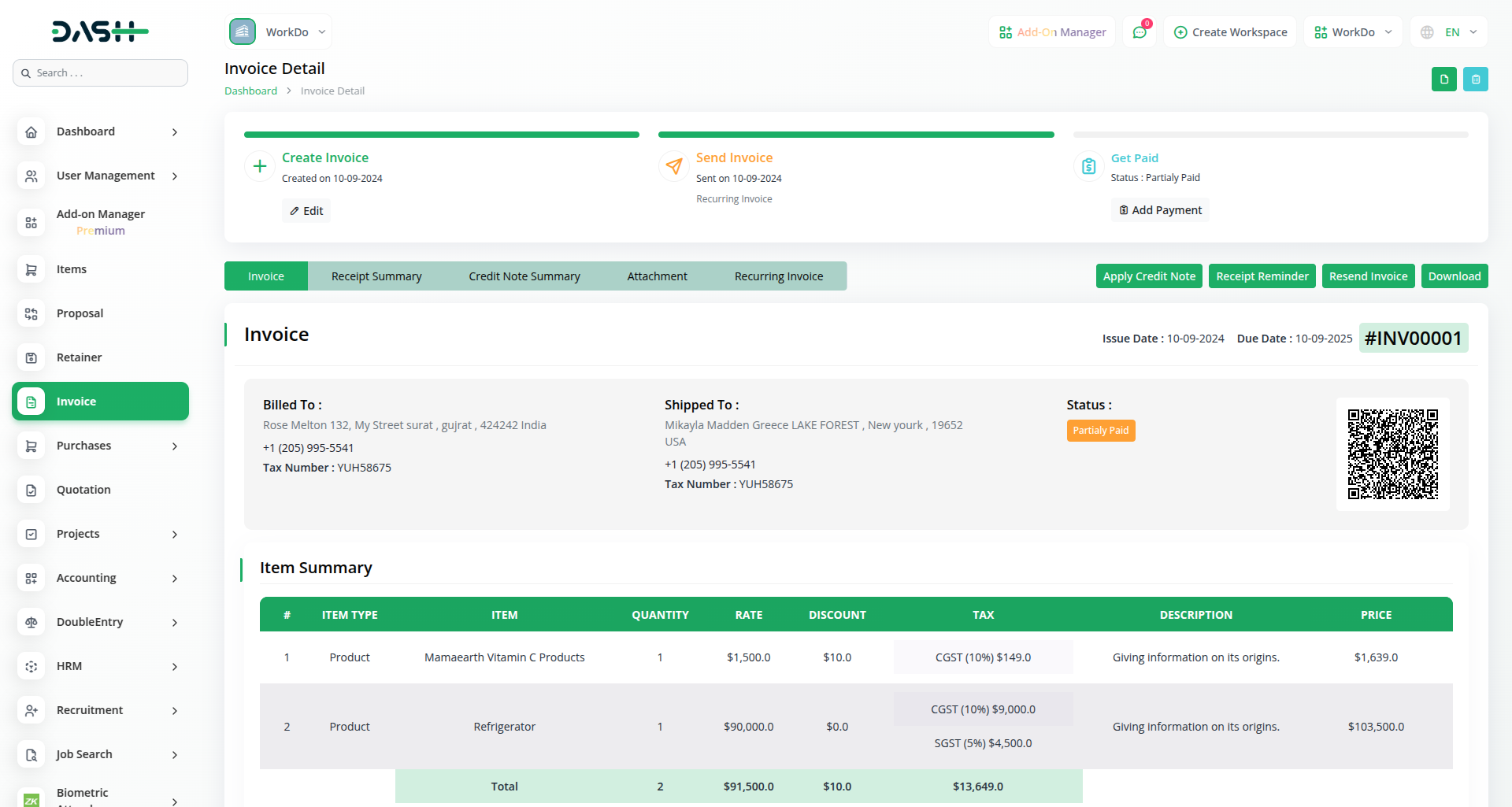 From our system
Screenshots from our system
Get a glimpse of the powerful features and stunning visuals that await you in our mobile app, delivering a seamless user experience like never before.
Additionals
This app is often used with these
Boost Your Business to the Next Level with the Powerful Extensions Designed for WorkDo Dash SaaS
Item support includes:
Answer pre sale questions or query
Answering technical questions about item's features
Assistance with reported bugs and issues
Help with included 3rd party assets
Free Installation services in some cases
However, item support does not include: