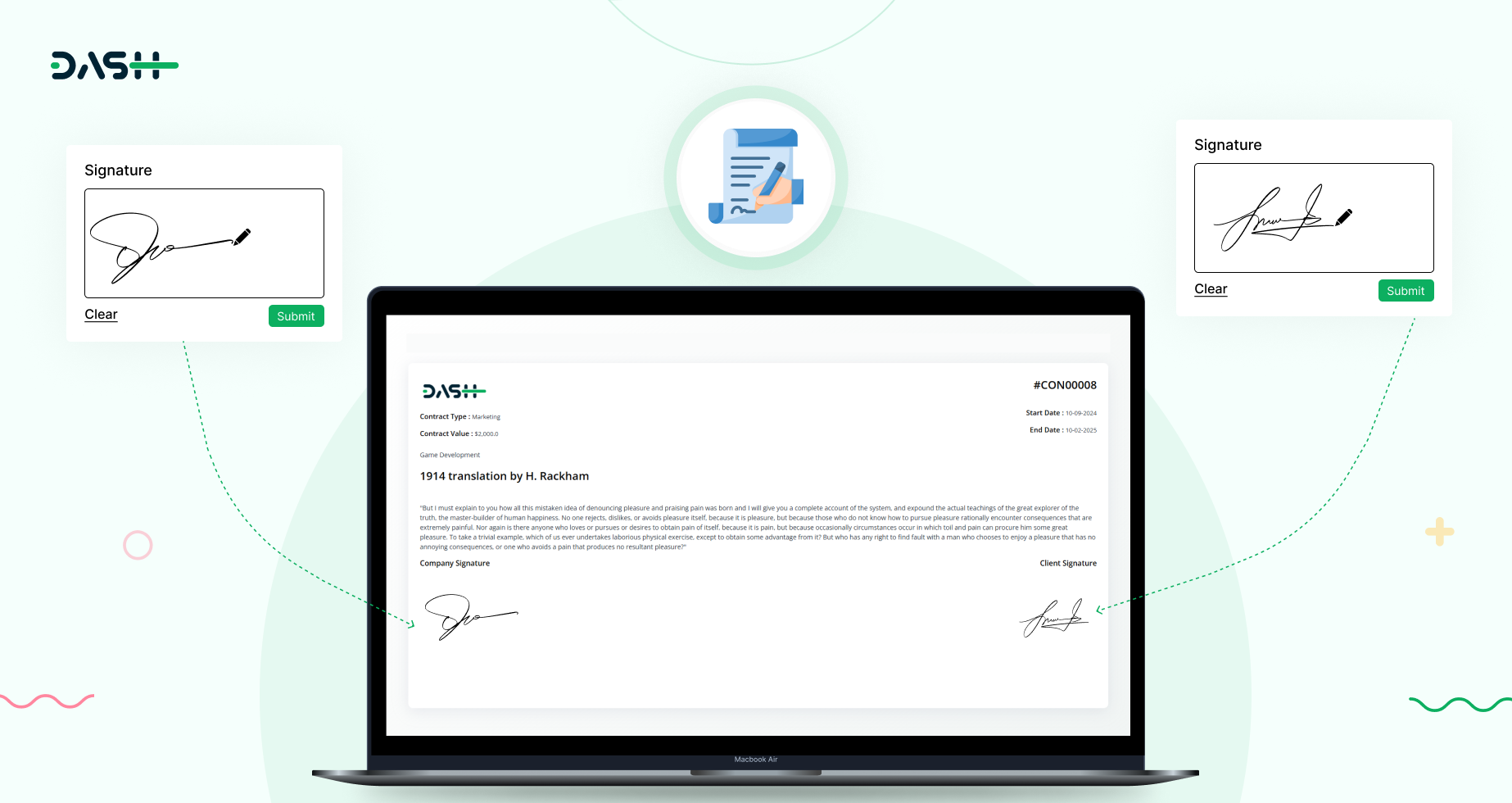 Contract Terminations
Access live contract updates and auto-record changes. Approve/sign client contracts, adding notes, comments, and attachments. Enhance with AI-driven contract analysis for insights. Alert on contract milestones. Improve UI for ease of use. Offer customizable reporting for performance tracking. Ensure seamless contract management.
What Does The Contract Module Help With?
Contract Module is very helpful for proper documentation of the contracts done with clients showing the type of contract, the value, and time duration. The predefined settings can be done/ updated through Setup, PDF download and preview features of the contract module can include version control, and integrating e-signature capabilities.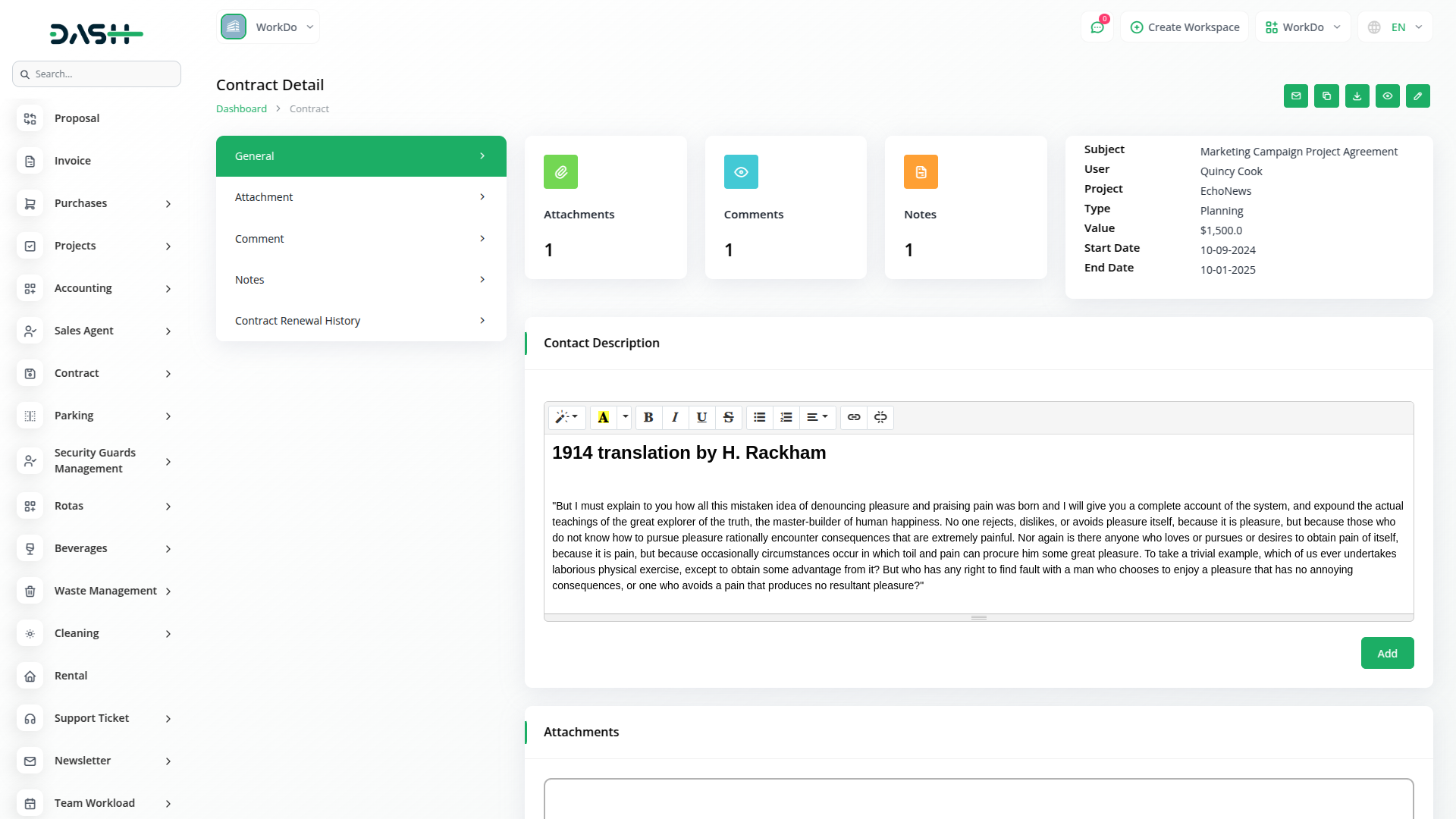 From our system
Screenshots from our system
Get a glimpse of the powerful features and stunning visuals that await you in our mobile app, delivering a seamless user experience like never before.
Additionals
This app is often used with these
Boost Your Business to the Next Level with the Powerful Extensions Designed for WorkDo Dash SaaS
Item support includes:
Answer pre sale questions or query
Answering technical questions about item's features
Assistance with reported bugs and issues
Help with included 3rd party assets
Free Installation services in some cases
However, item support does not include: