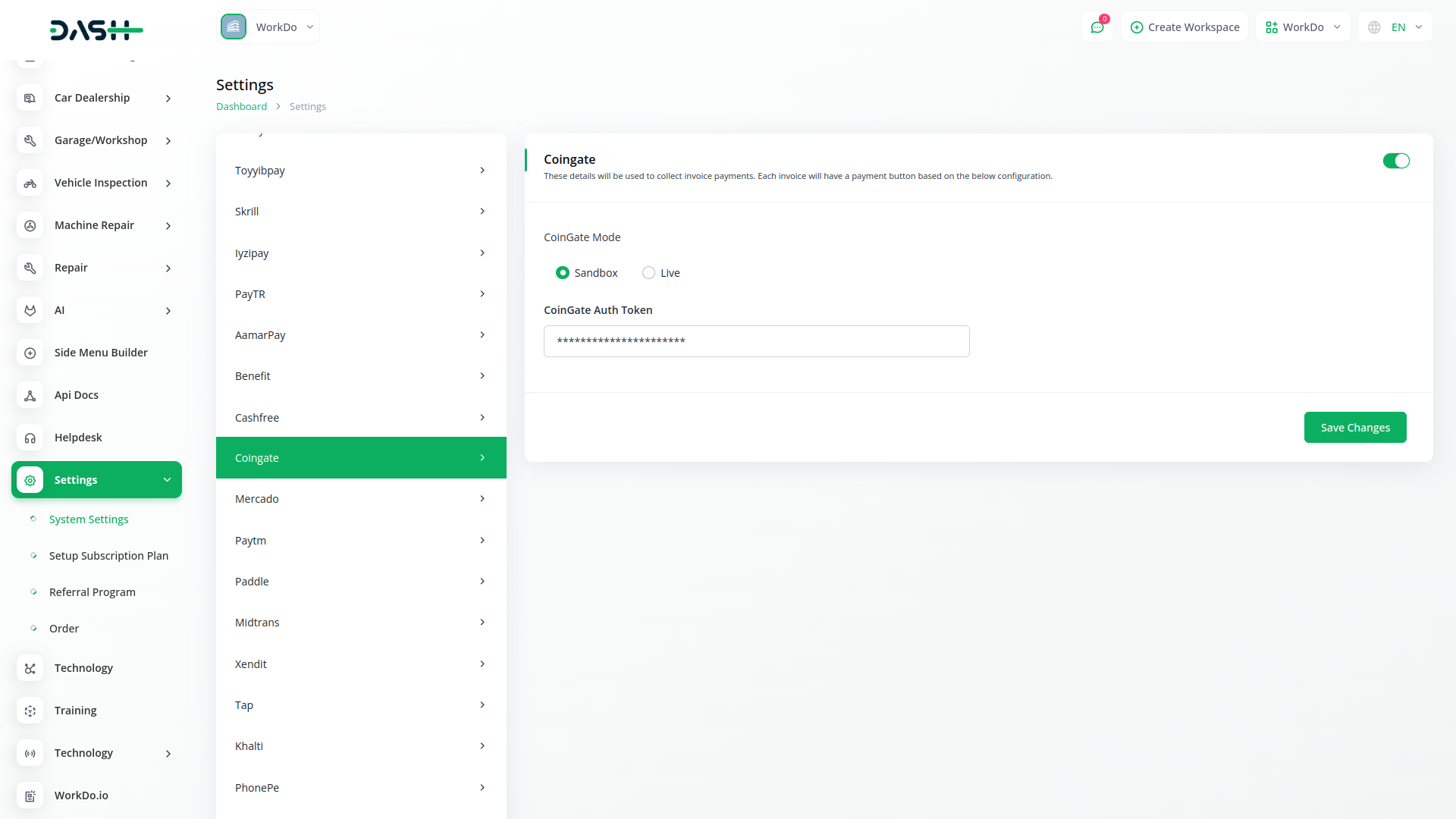 Coingate Token Settings Page for Coingate Integration
The Coingate Auth Token Settings Page for Coingate Integration serves as a central hub where users can securely manage and configure their Token for seamless integration with the Coingate payment gateway. By providing a simple and organized interface, this settings page empowers businesses to set up and maintain their Token efficiently, enabling smooth and secure payment transactions for their customers.
Invoices & Plan Payments using Coingate Payment
Streamline your payment process with electronic invoices (retainer and sales) generation, plan payment, secure delivery, and easy payment initiation and authorization through the Coingate Payment platform.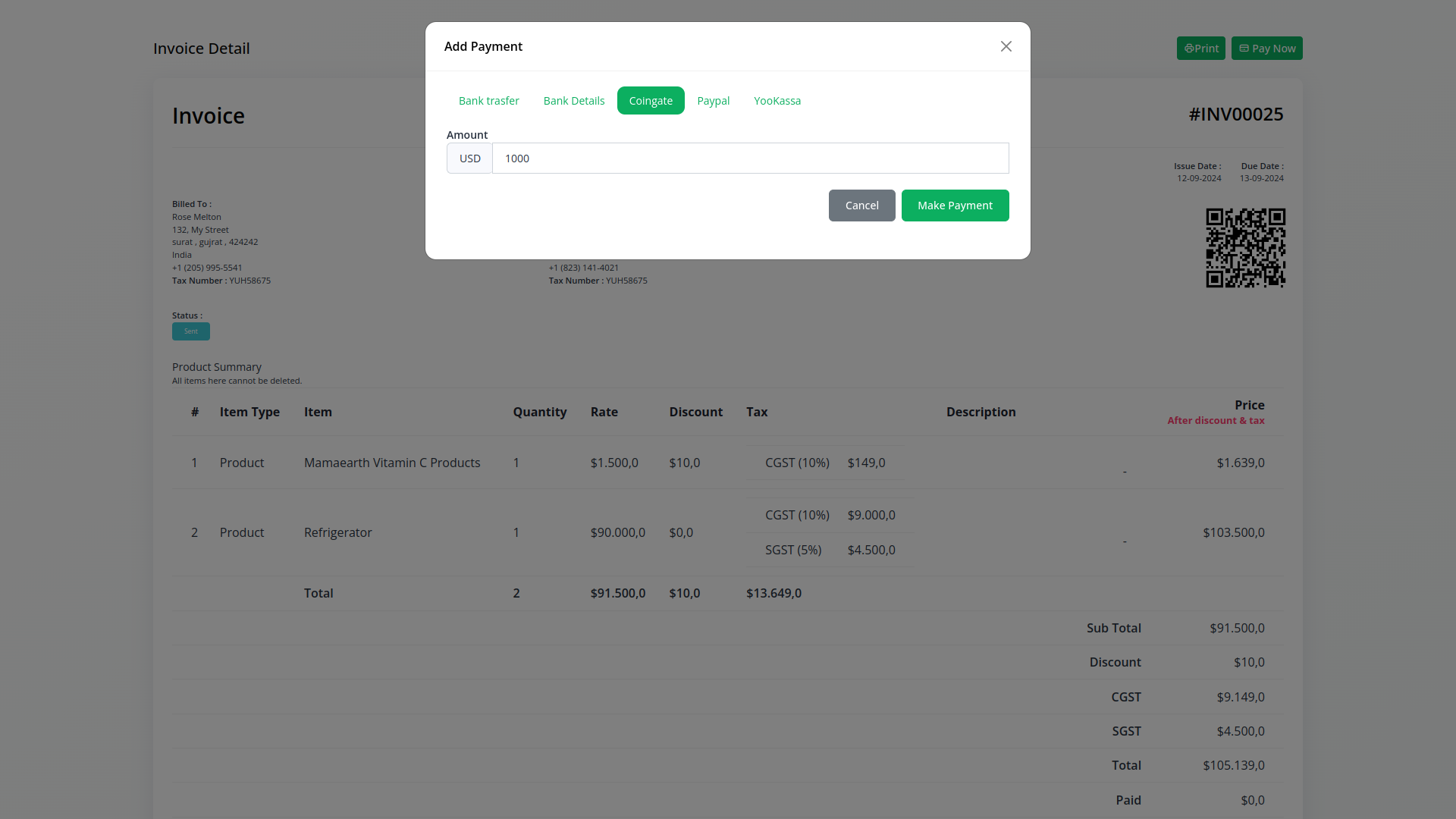 From our system
Screenshots from our system
Get a glimpse of the powerful features and stunning visuals that await you in our mobile app, delivering a seamless user experience like never before.
Additionals
This app is often used with these
Boost Your Business to the Next Level with the Powerful Extensions Designed for WorkDo Dash SaaS
Item support includes:
Answer pre sale questions or query
Answering technical questions about item's features
Assistance with reported bugs and issues
Help with included 3rd party assets
Free Installation services in some cases
However, item support does not include: