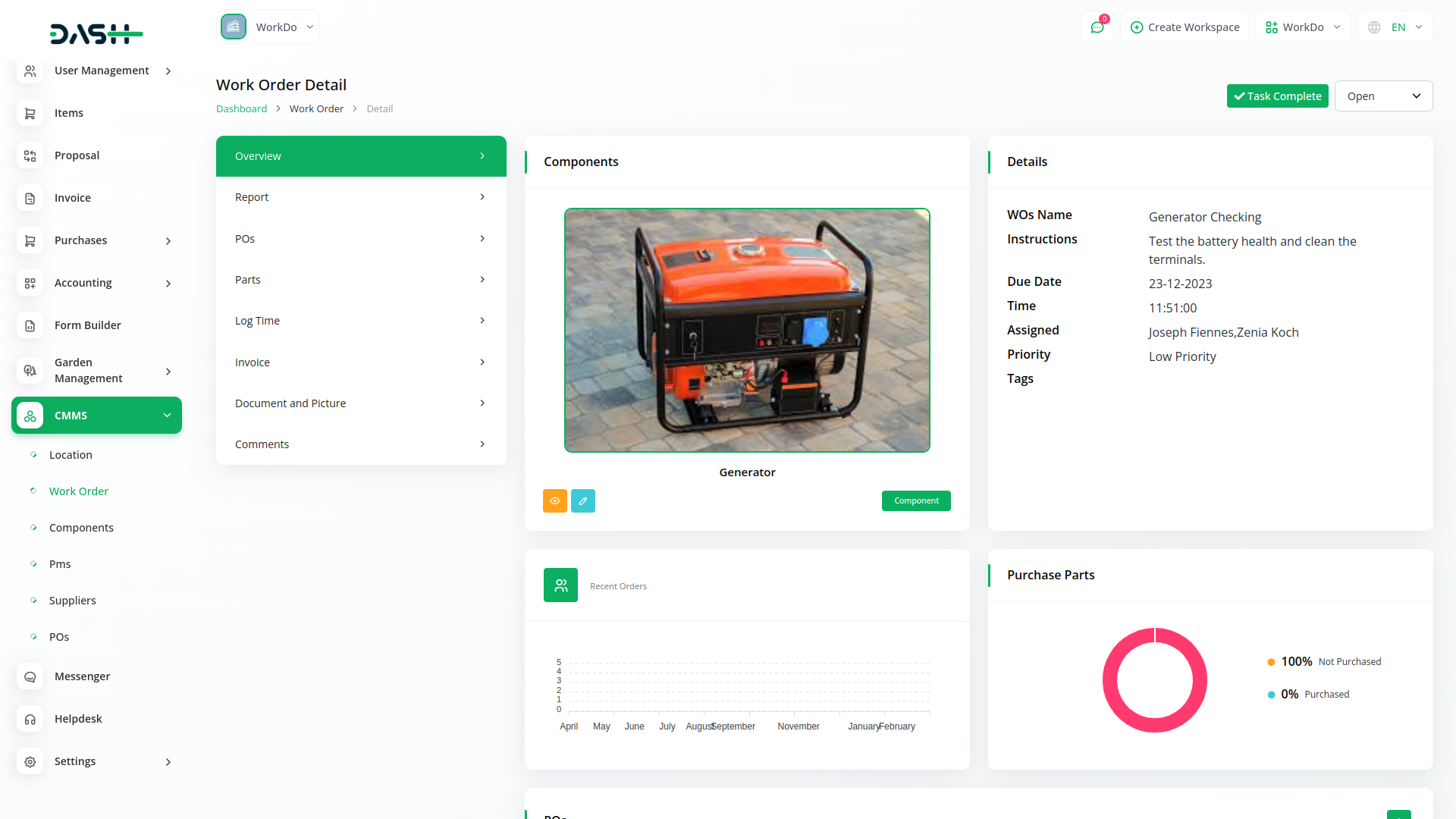 CMMS makes it easy to manage work orders
Workorder Management Solution lets you improve the team's time while completing the task and reduces the time you use to manage it. It helps you keep an eye on activities and keeps you up to date with all the required information.
Easy to manage work orders: This tool gives you a central communication platform where teammates can share updates and documents with ease.

Easy to manage work request: This tool gives can manage user work request which is help to communicate with company and easily send to thier work requirement.
Manage Several Locations
CMMS with multiple locations greatly benefit from location management software as it provides centralized control and oversight. It allows businesses to effectively monitor and manage operations across all locations from a single platform.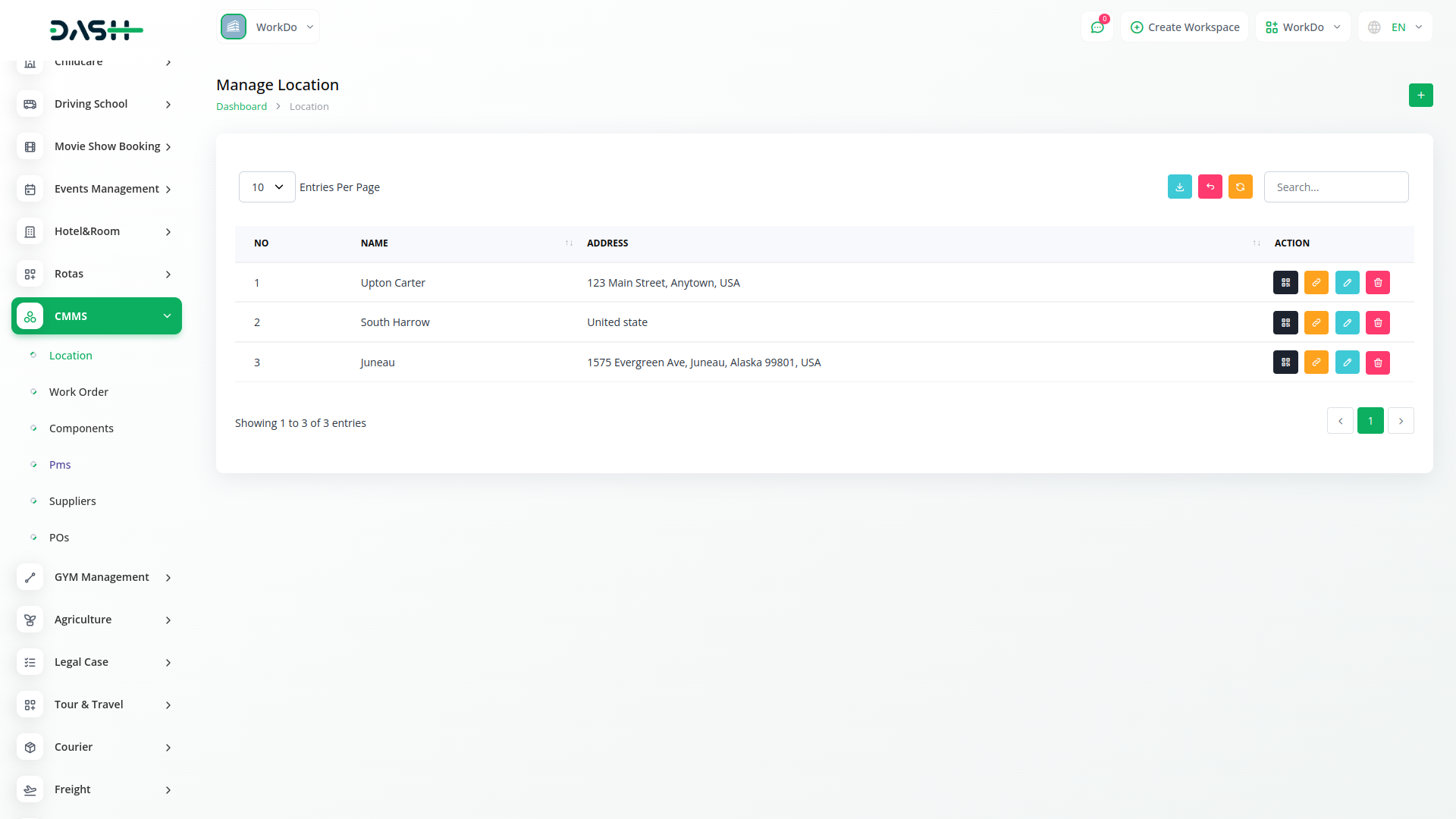 From our system
Screenshots from our system
Get a glimpse of the powerful features and stunning visuals that await you in our mobile app, delivering a seamless user experience like never before.
Additionals
This app is often used with these
Boost Your Business to the Next Level with the Powerful Extensions Designed for WorkDo Dash SaaS
Item support includes:
Answer pre sale questions or query
Answering technical questions about item's features
Assistance with reported bugs and issues
Help with included 3rd party assets
Free Installation services in some cases
However, item support does not include: