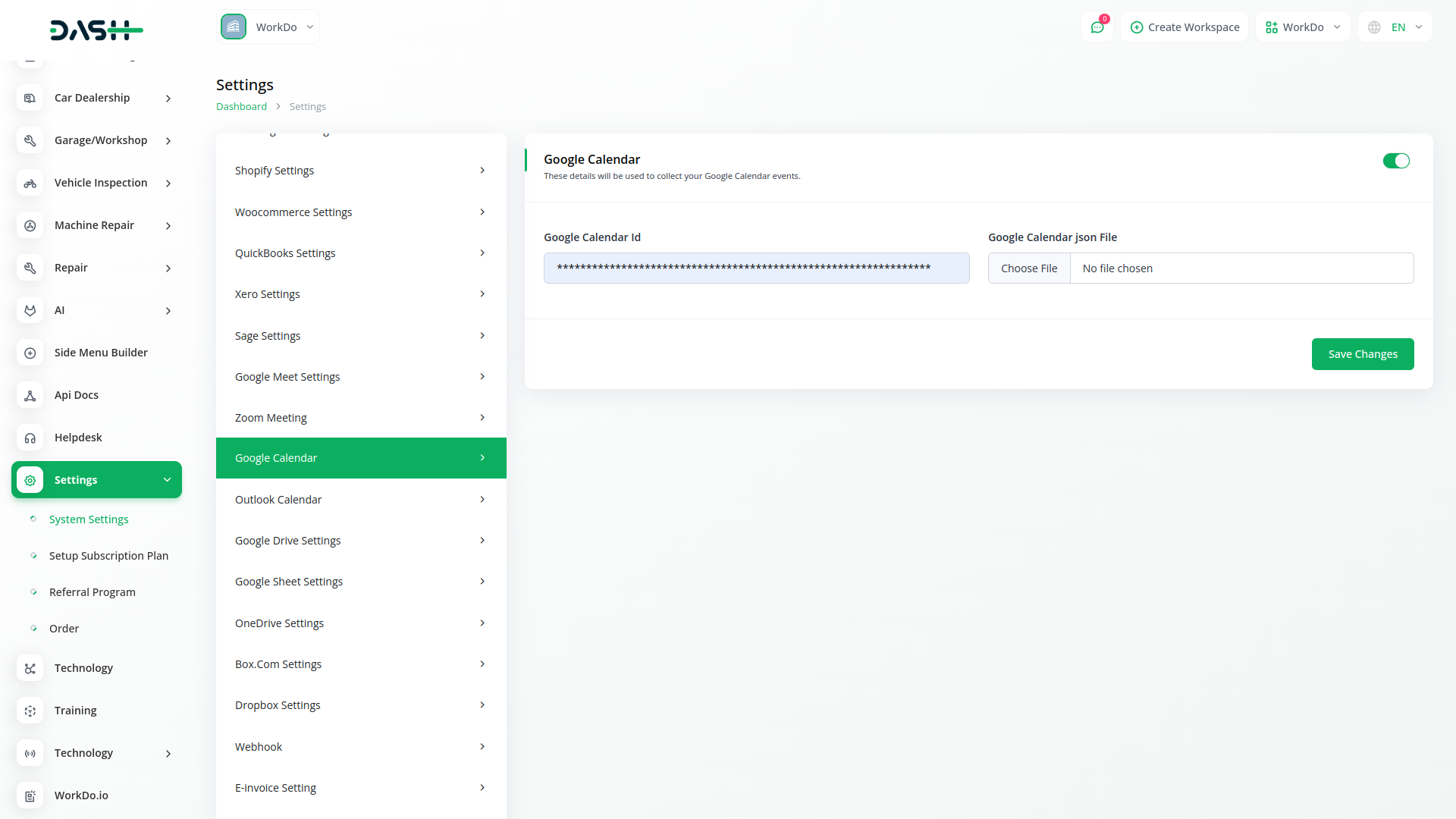 Calendar with WorkDo Dash
You can integrate Google Calendar with WorkDo Dash by configuring the API key within the settings of your Google Calendar account. This connection enables seamless synchronization between the two platforms, enhancing your scheduling and task management experience.
Calendar Helps You Simplify Your Work
An event calendar is a convenient tool for users to streamline tasks by focusing on date selection. It offers a visual presentation in the form of a monthly calendar, saving time and effort. This feature is useful for submissions, monitoring orders, organizing content, and filtering search results. Users can check calendar events for Due Invoices, Due Bills, Holidays, Events, Deal Tasks, Meetings, Calls, Leaves, Rotas, Interviews, and more, according to local and Google calendar lists.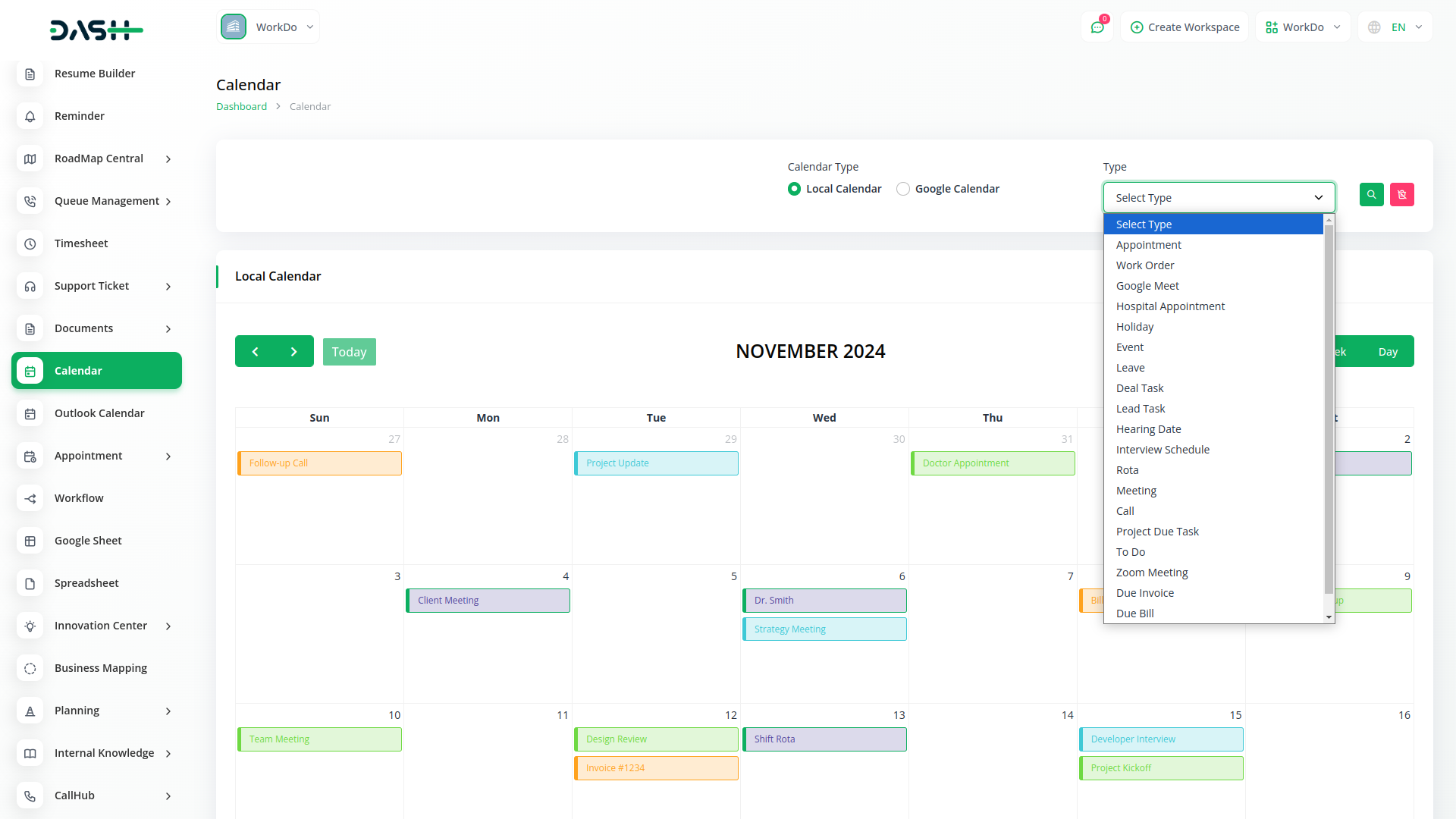 From our system
Screenshots from our system
Get a glimpse of the powerful features and stunning visuals that await you in our mobile app, delivering a seamless user experience like never before.
Additionals
This app is often used with these
Boost Your Business to the Next Level with the Powerful Extensions Designed for WorkDo Dash SaaS
Item support includes:
Answer pre sale questions or query
Answering technical questions about item's features
Assistance with reported bugs and issues
Help with included 3rd party assets
Free Installation services in some cases
However, item support does not include: