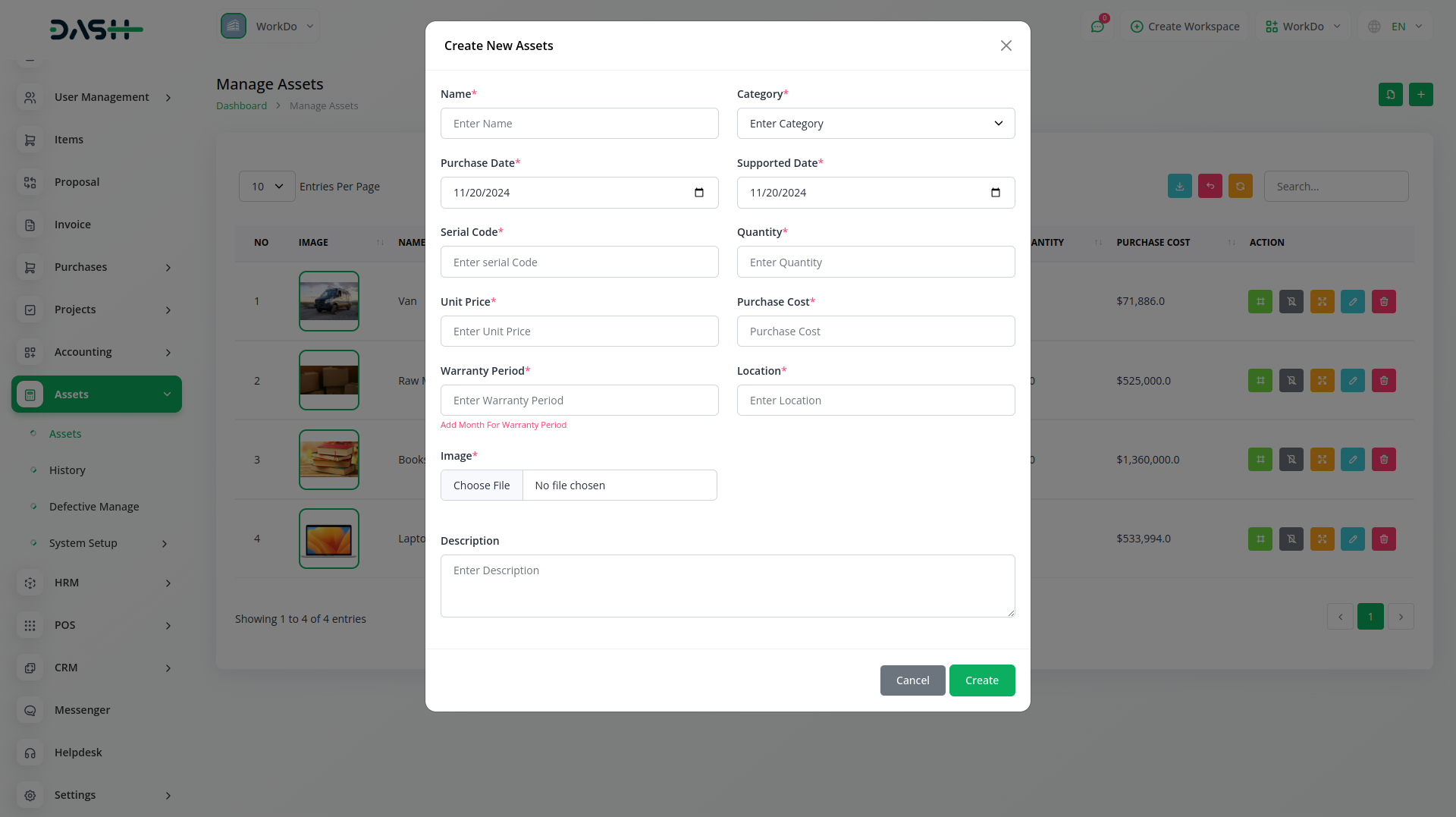 What is the purpose of the Assets feature?
The purpose of the "Assets" feature is to provide users with a centralized repository of valuable and relevant resources that can be used to enhance various aspects of their tasks, projects, or activities. These resources, often in digital format, are curated and organized to make them easily accessible, saving users' time and effort in sourcing or creating these materials from scratch.
How do I create new Assets?
To create a new asset, simply click on the "New Asset" button located within the Asset section. You'll be able to enter your text and add formatting.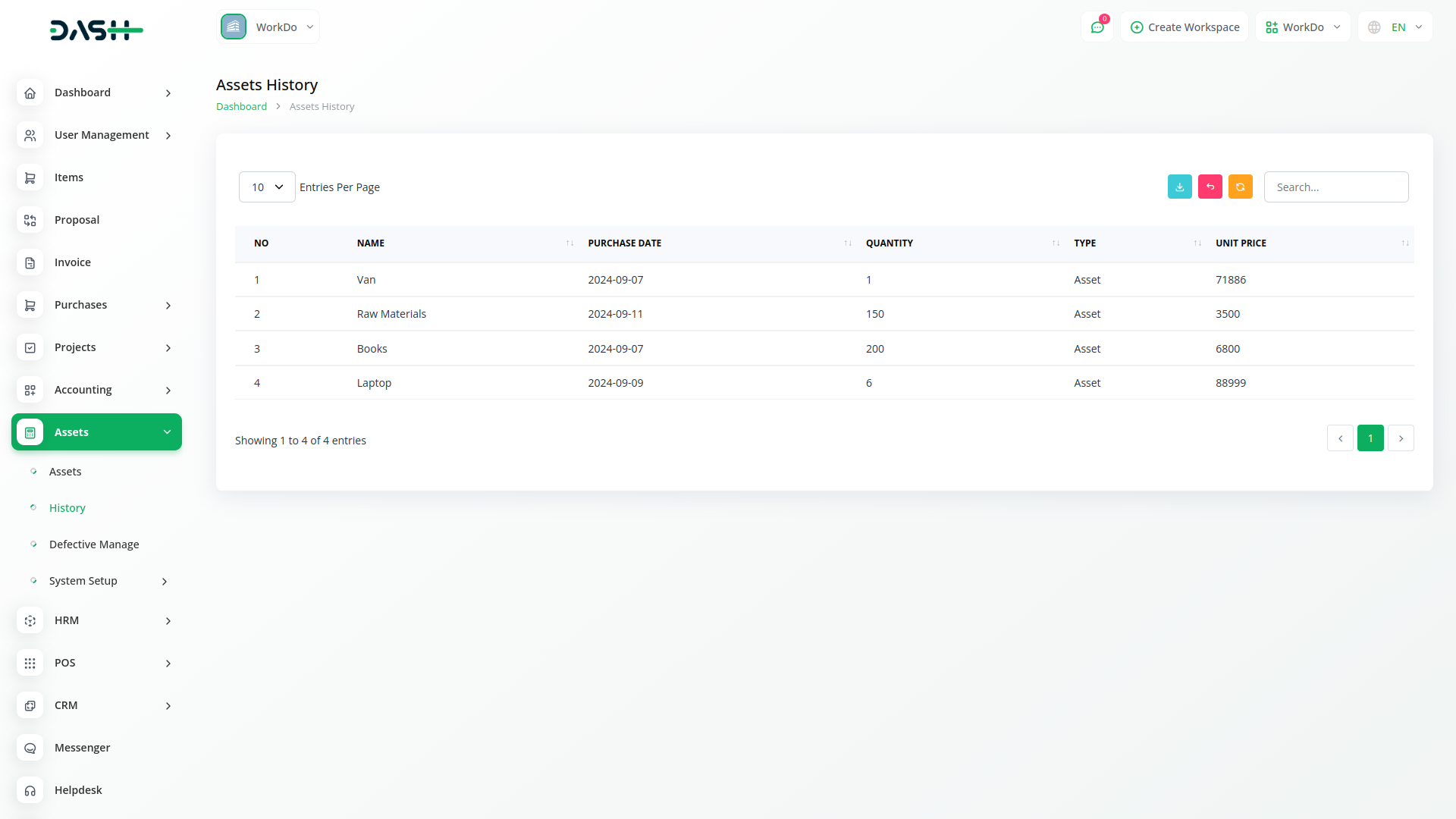 From our system
Screenshots from our system
Get a glimpse of the powerful features and stunning visuals that await you in our mobile app, delivering a seamless user experience like never before.
Additionals
This app is often used with these
Boost Your Business to the Next Level with the Powerful Extensions Designed for WorkDo Dash SaaS
Item support includes:
Answer pre sale questions or query
Answering technical questions about item's features
Assistance with reported bugs and issues
Help with included 3rd party assets
Free Installation services in some cases
However, item support does not include: