A Stellar Theme Built
By Experts
The Tooth Fairy theme is one of several carefully designed by our experts. It is meant for professional use by dentists and dental care centers that want to attract more patients.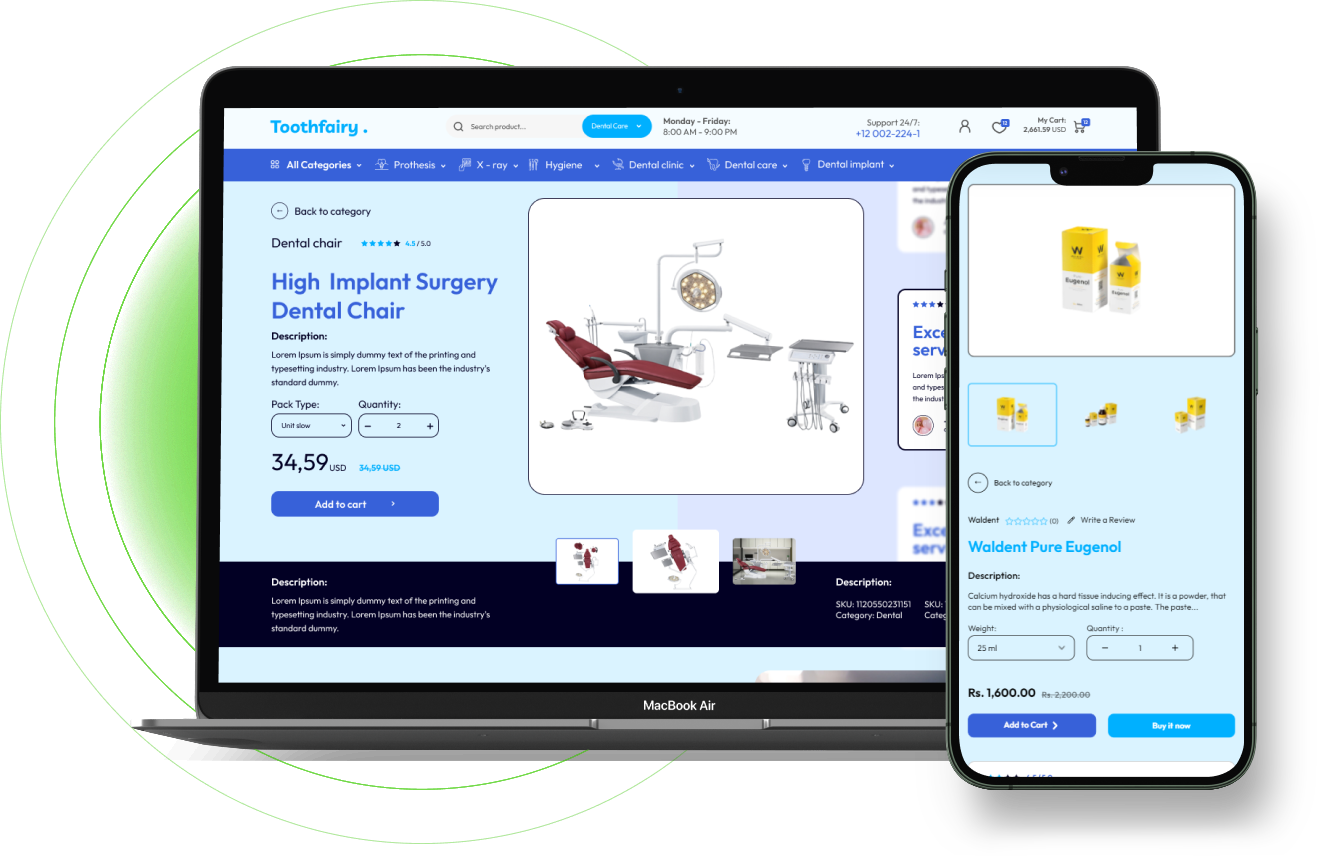 Boost Appointment Rate
The Tooth Fairy theme is designed to attract patients so they can book appointments online. This includes attracting new and old customers to watch your profits grow by offering a stellar site experience and greater insight into your dental services.
Allow Service Search
With various procedures offered by several dentists, it can get confusing for customers to deduce which ones you offer. Service filtering guarantees easy search and allows patients to view all your services by category.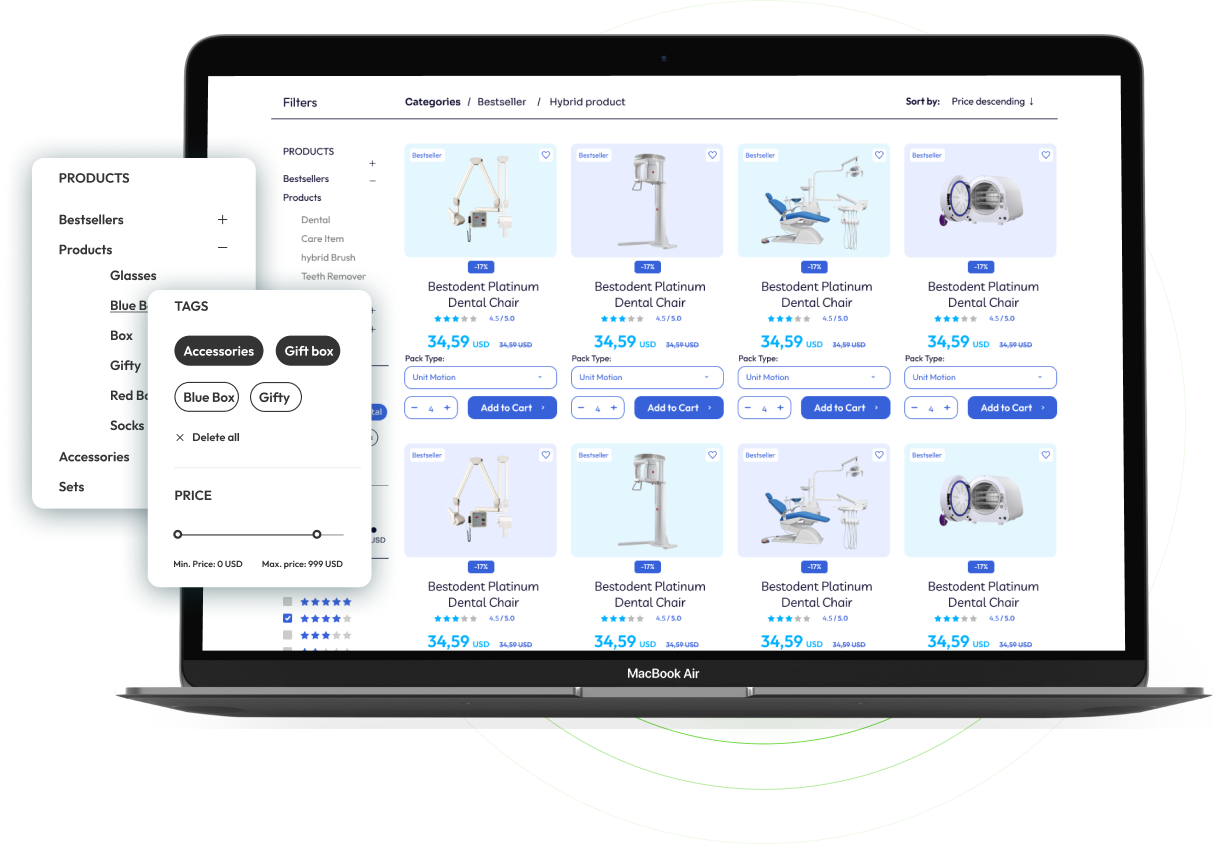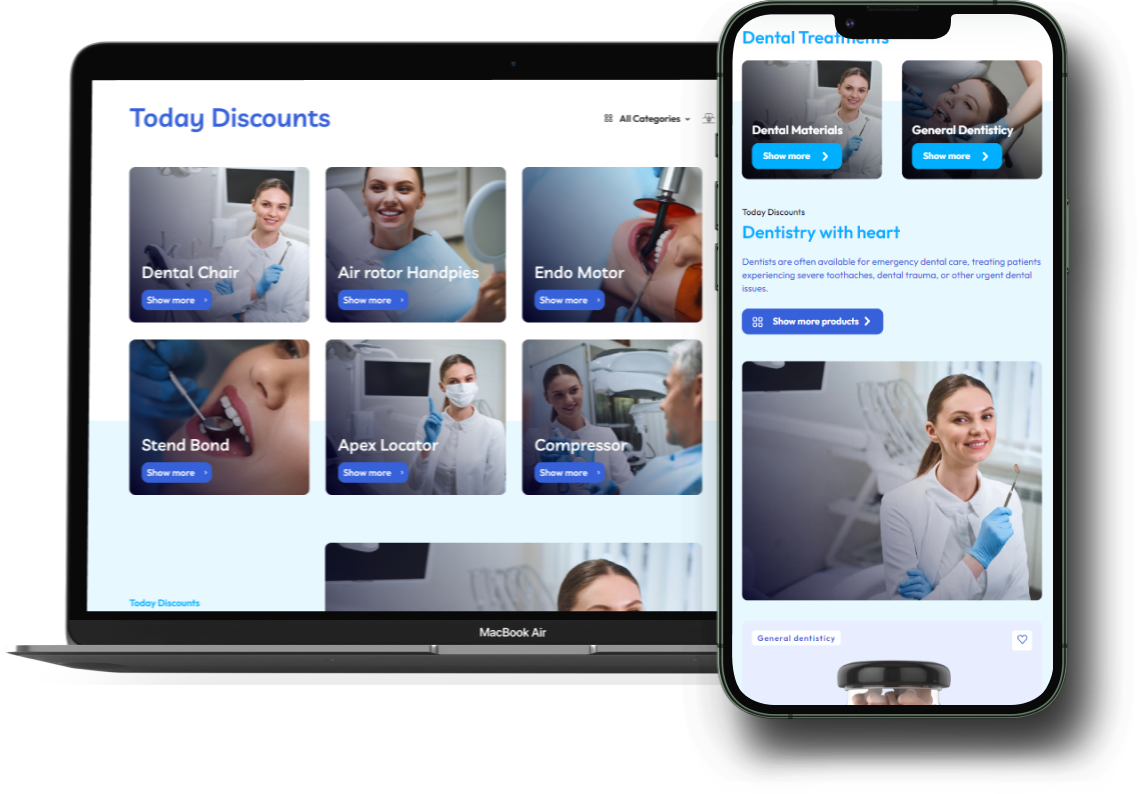 Enable Greater Detail
Add images and videos for each procedure so customers can see how you work and how each procedure is conducted. Better insight influences appointment rates positively.
The Tooth Fairy theme is perfect for new or aspiring dentists, including experts looking forward to establishing a presence online. You can get appointments from patients far and wide, which means greater business scope.
Give Patients A Reason To


Pick You As Their Dentist

The Tooth Fairy theme is built to enable greater appointments and sale of dental care products.
Wish List
Patients can add the services they require to a wishlist for easy referencing. This will also allow them to recall what they previously searched and approved of when they revisit your site.
Filters
Search filters and categorization enables patients to find products and services based on price, type, duration, etc.
Dental Videos
Dental videos allow patients to see how a procedure is performed, whether it is painful, and how professional you are as a dentist. Tutorials can be used to impart dental knowledge and enlighten them about dental hygiene.
Service Pages
Dedicated pages for each service offer greater detail. They can mention the procedure, price, duration, and other specifications.
Responsive
The Tooth Fairy theme is highly responsive and versatile. It can be customized easily and loads up fast across all mobile devices. The best part is that it has been designed to respond promptly to each click so patients are not left waiting.
Fast
A fast-loading site guarantees quick appointments and prevents patients from getting agitated. Mobile compatibility further ensures patients can quickly book a slot from any digital device.
Secure
Patients that perform online transactions for dental products or services are kept safe while they browse. Our highly secure code prevents data breaches and identity theft in all situations.
All The Features You Need To

Sell Dental Services,
Dental Machines, And Dental Care Products

Check out the various faces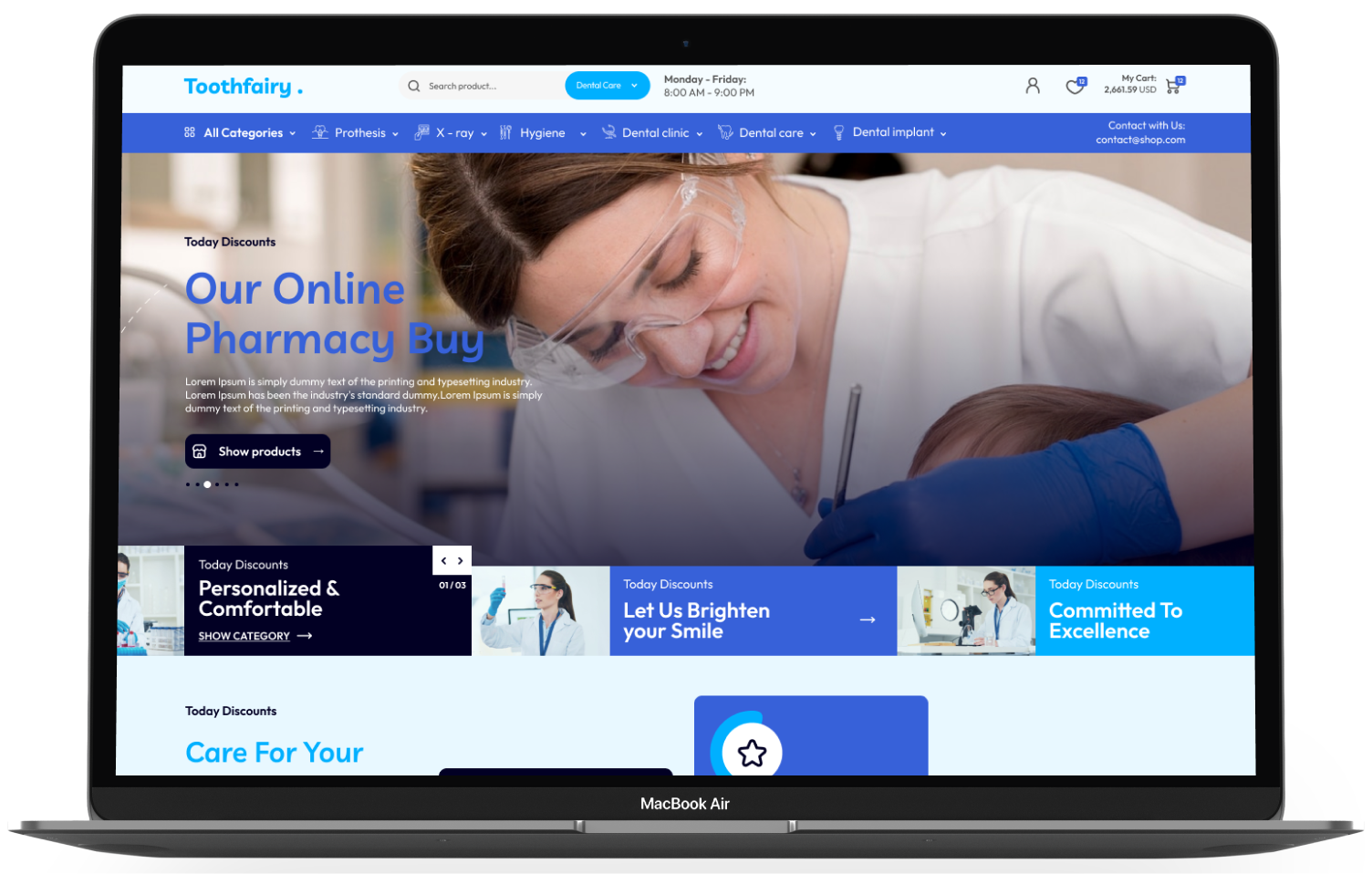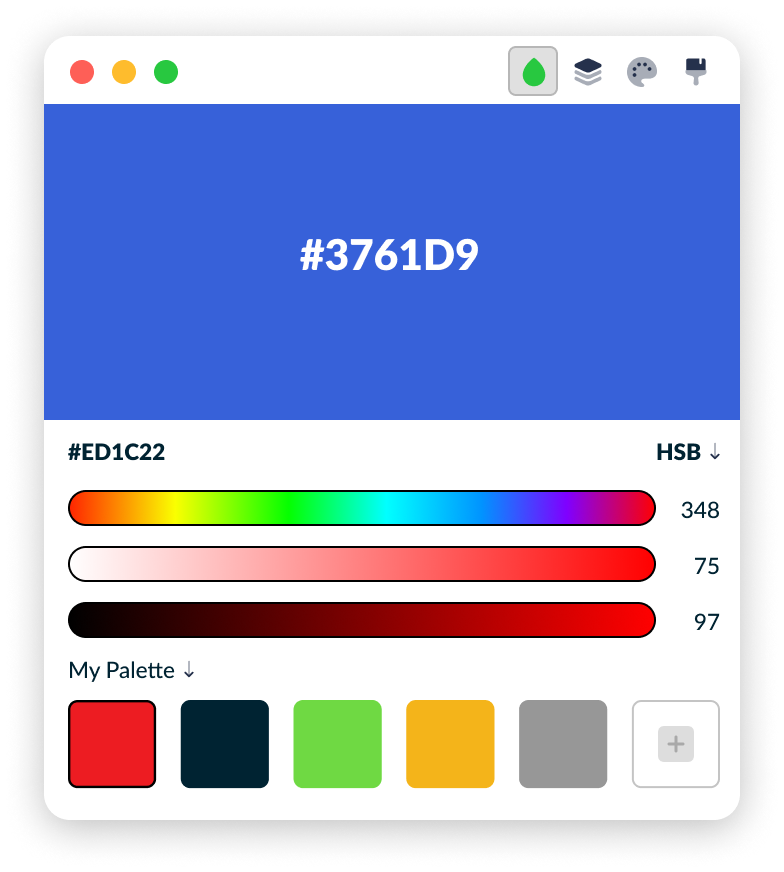 Designed By

Experts With Years Of Experience

Powerful code that is highly secure and meant to sell
All You Need To Attract The Online Audience
Our experts spent years experimenting with the online eCommerce industry, which is why they were able to come up with powerful code and features that makes sure your website ranks to ensure sales.
Conversion-Friendly
The Tooth Fairy theme is a promise that your site will rank in the SERPs. Not only is the design super attractive but also user-friendly, which will guarantee brand establishment and credibility right from the start.
Designed For Dental Services
This theme is geared toward dental services, so it looks and works the way it does. Not only will it allow you to set up your dental website in minutes, but it will also ensure you blend seamlessly into the dental industry.
Easy Integration
You can add third-party plugins to enable added functionality to your site using the Tooth Fairy theme with ease.
Looking For A Full Package?
Look no further! Our Tooth Fairy eCommerce package is the best solution yet!
Geared Towards The Dental Industry
If you need a ready-made solution that requires zero programming or designing, then the Tooth Fairy eCommerce solution is your best bet. It has been carefully designed to help you give a tough time to competitors and blend beautifully into your target industry.
Build A Brand
The modern eCommerce industry is filled with brands which is why you need to present yourself as a credible brand, too, if you want any sales. The Tooth Fairy eCommerce package ensures you can establish brand credibility and trust from day one!
Establish Yourself Online Today
The Tooth Fairy eCommerce package is a ready-made solution that only needs investment and installation. The package does the rest for you, and you can start accepting online appointments and dental product orders immediately.
Questions and Answers
Frequently Asked Questions