A Flexible Theme Tailored for
Every Business
Every element has been thoughtfully designed to ensure that your business's essence shines through. From color palettes that echo your brand's personality to layouts that elegantly present your products or services, 'Versatility Redefined' transforms your website into an inviting, immersive experience. Seamlessly transition between styles, elements, and functionalities as your business evolves – all while maintaining a cohesive and compelling online presence.
Real estate listings
Property listings
Homebuying platform
Cozy cottages
Modern penthouses
Real estate professionals
Property seekers
Online home listings
Cherished abode
Real estate showcase
Home sweet home
Property market
Theme Features
Google's SEO

Mobile Optimized

Shopify's Font Picker

Lazy Loading Image

Custom Product Tabs

GDPR Cookie Popup

Builder Sections Home

Sticky Add to Cart

Ajax Cart popup

Custom logo

Newsletter Signup

HTML5 and CSS3 Tableless

Multiple Currencies

Stock Countdown

Product Reviews (app)

Compare Product

Wishlist Product

Quick View Product
Multiple Languages
You can create multiple Shopify stores, each dedicated to a specific language, and then link them together.
Helps Increase
Sales Quickly
You will get access to all the tools a business needs to expand successfully and profitably.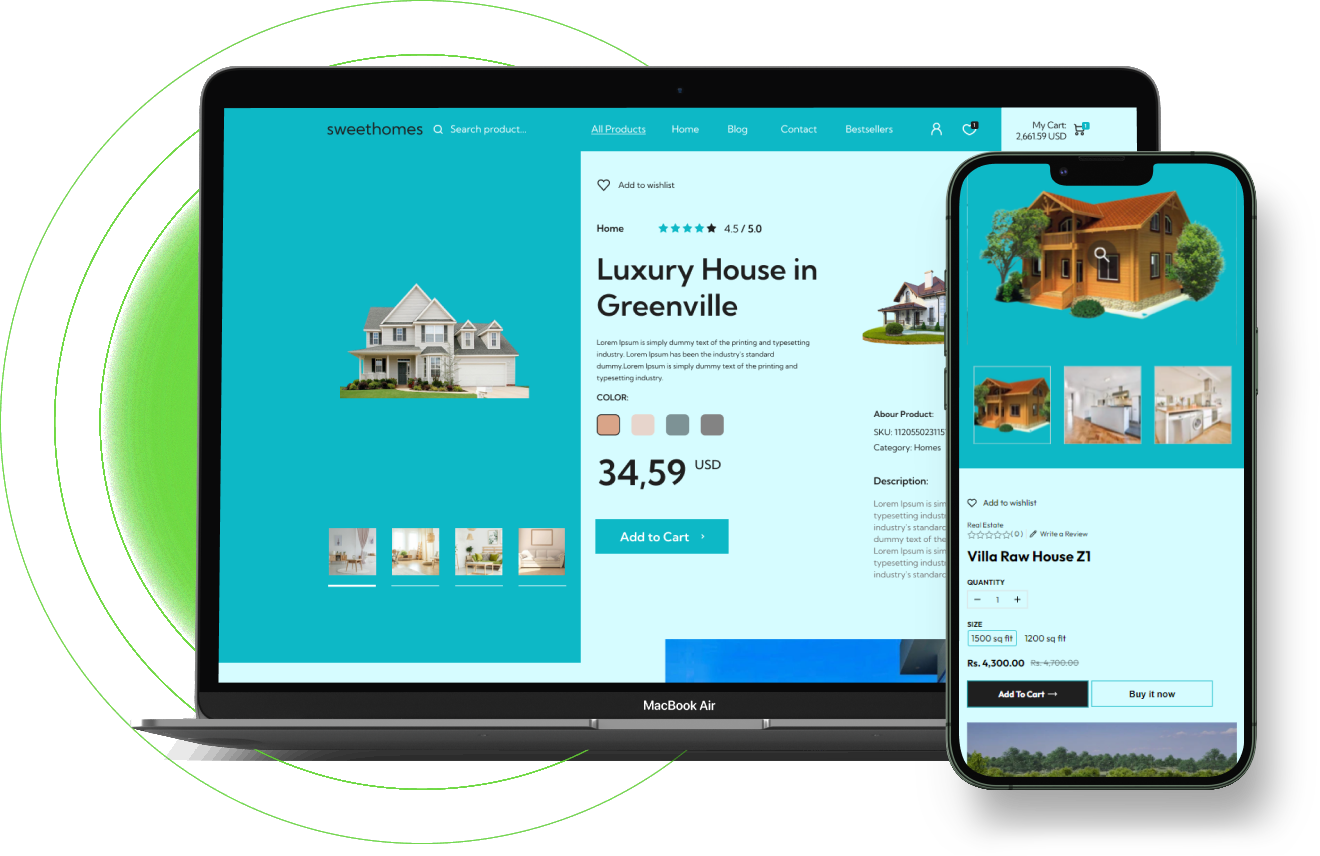 Ensure Consumers Can Examine
Your Goods in-depth
Customers should be able to choose the ideal product using the detailed description and high-quality image of each one. Sales will consequently increase very rapidly.
Ensure That Your Clients Always
Discover What They Are
Searching For
With only a few mouse clicks, it is simple to discover the right product thanks to the theme's user-friendly features. Thanks to smart filtering and search, your viewers will have no trouble finding what they need. By adding product qualities and classifying them, you can help your customers discover the breadth of what your business offers.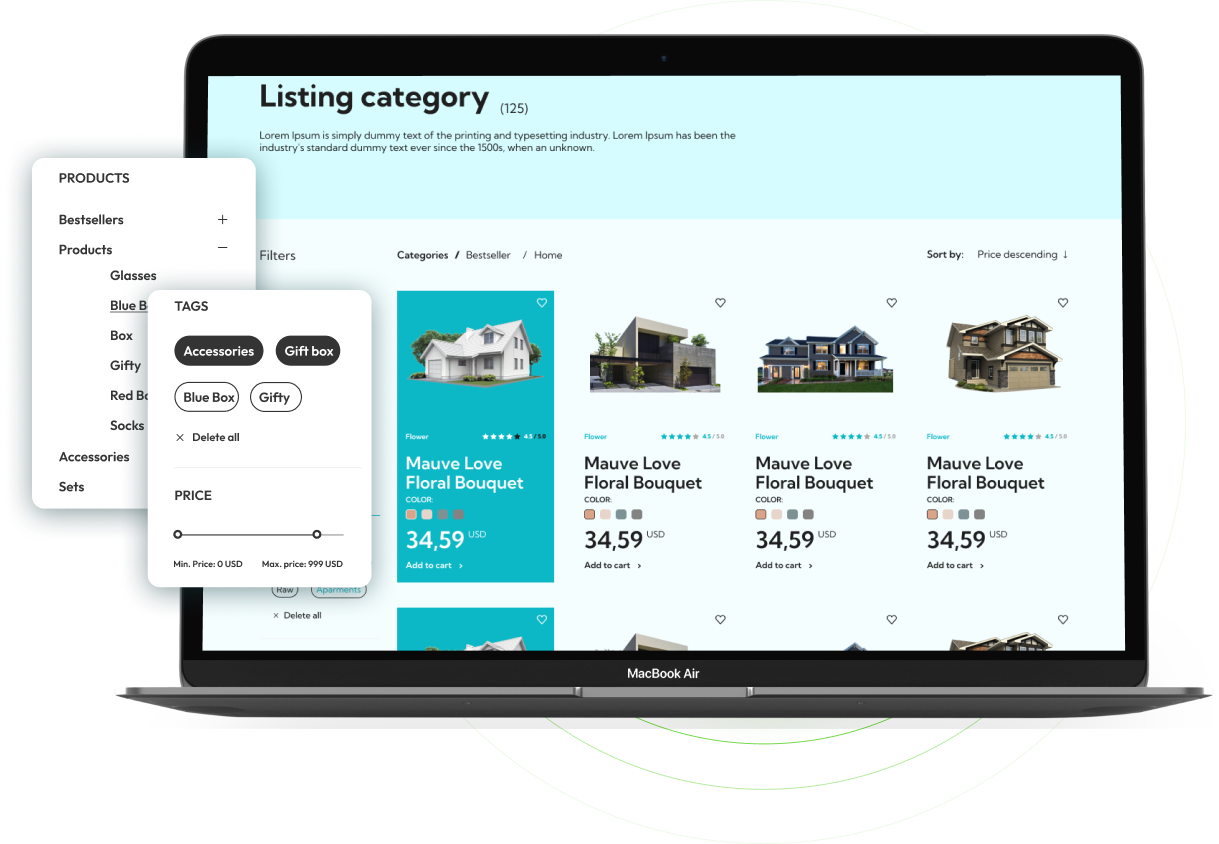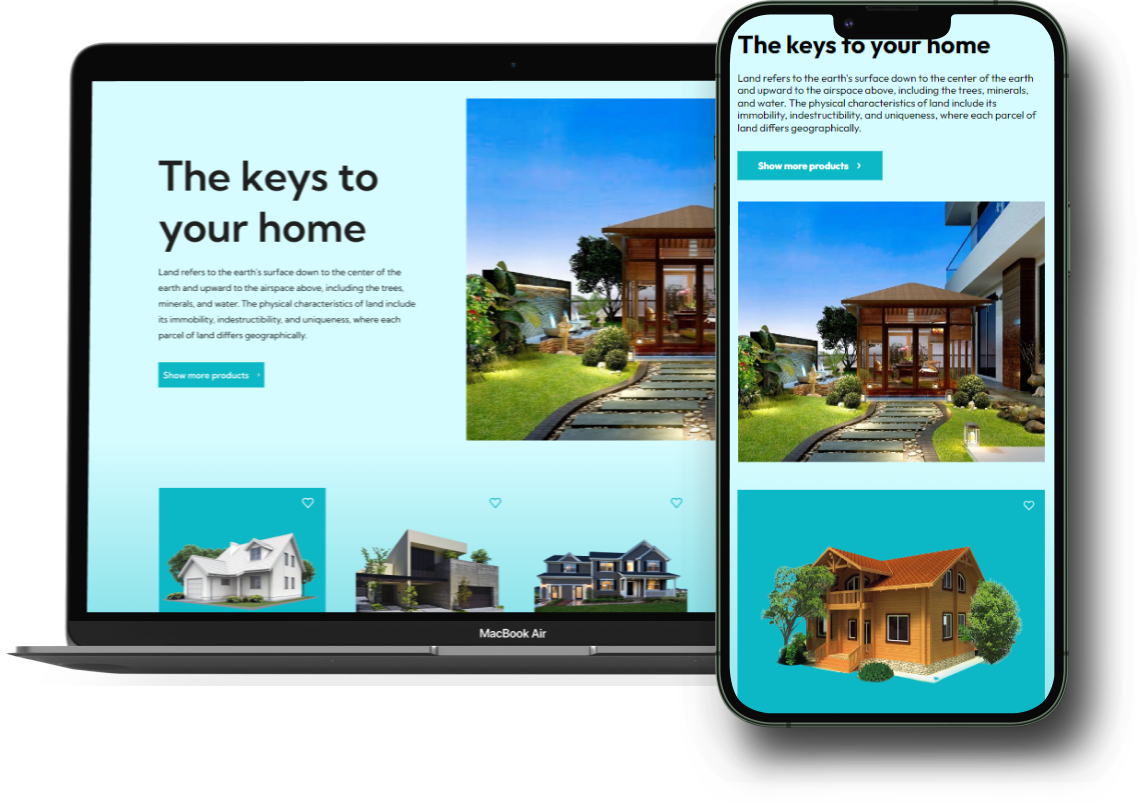 Provide Your Customers With
A Memorable Shopping
Experience
You may improve sales by creating a firm that is easy to operate, controllable, swift, and with prompt customer service. The Sweet Homes theme will provide the clients the shopping experience they deserve.
Let people buy your products wherever they are, no matter how they choose to visit your store.
People would like to explore an online store you create with the Sweet Homes theme. You'll be able to draw in committed customers by doing this, and they'll visit your shop frequently and tell their friends about it.
Make An Impression And

Provide Your Audience
With A Reason To Buy From You

People may shop at a tonne of other places, but with your store's Sweet Homes theme, they will remain because of the following:
Wishlists for Products
With this feature, your customers may create wishlists of the products they are interested in and subsequently consult them. To increase sales, nudge people to review their wish lists.
Product Filtering
Consumers may use the filtering option to find the products they want quickly and easily. Customers won't have to navigate a mountain of products to find what they want.
Make Use Of Videos To Boost Sales
Customers are assisted in making an immediate selection of the goods they wish to buy through thorough product descriptions and high-quality product videos.
Comprehensive Product Pages
Make shopping at your store easy! Every product page's design ensures all pertinent information is clearly displayed and readily available. This ultimately makes it easier for your visitors to make a purchase decision.
Mobile-Friendly Design
In the technological world of today, people want to use their mobile phones for everything. People also prefer purchasing goods from internet businesses when using mobile devices. Let customers make purchases easily, regardless of the device they use to access your website. To assist you in doing that, we tested the theme on various contemporary mobile devices.
Enhanced Speed
The one element crucial for SEO and user experience is speed. It significantly impacts your conversion rate and is a key ranking factor. We constantly write our themes' code in a straightforward, speed-optimized manner.
Safe And Secure
Every customer's top priority is the safety and confidentiality of their personal information. And because we focus greatly on protecting our customers, we carefully review each theme's code for security and integrity before making it available to the wider public. We also offer regular theme updates, which may include additional security features.
One Powerful Theme

Many Sales
In A Short Period of Time

See the Sweet Homes Theme's various customization options.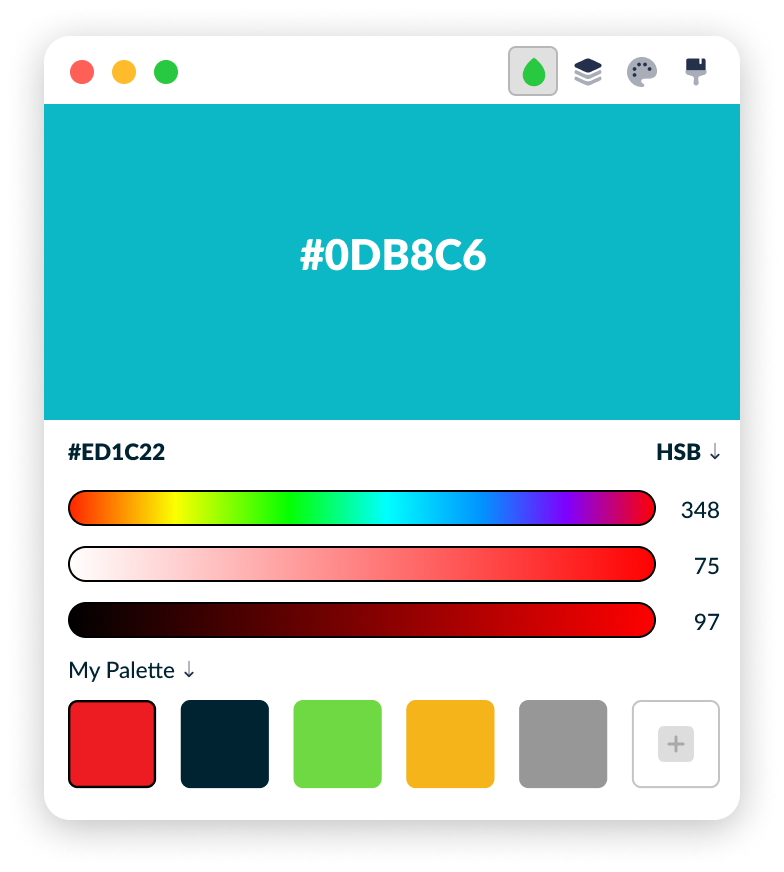 Designed

by Experts of the
Ecommerce Industry

Years of Ecommerce put into a single place
Get All The Materials You Need, To Sell Online
A few of our team members have several years of management and growth experience with internet companies. As a result, we created a theme with all the features needed to launch and run a successful online company.
A Successful Theme
As we have been in this industry for a long time, we are aware of its perks and drawbacks. While we cannot assist you with product photography, we can provide you with a conversion-optimized theme. This optimization includes the product page's performance, layout, and elements.
Particularly Customized For Your Company
There are several eCommerce themes available. Yet to establish a successful business, you need a theme made just for your company. With our Sweet Home theme, you have everything you require to launch a successful online Business.
Efficient Integrations
While building an eCommerce store, the theme is only the beginning. With the UX your audience deserves, the theme makes it simple to build integrations that simplify the lives of potential consumers. This includes links to third-party apps, payment gateways, and subscriptions to newsletters.
Seeking More Than

Simply
A Sweet Home Theme?

Give your company a head start by allowing us to design a ready shop for you to start selling!
A Theme Centered on Everything to do With Homes
The Sweet Homes theme was created specifically to boost sales for your business efficiently and practically.
Design That Promotes Your Brand
Build an online store that is easy to use and maintain and includes features that make online shopping memorable and straightforward. When shopping is fun, you'll draw in devoted clients that have supported the business for many years.
Take Your Sales to a Whole New Level
As little time as possible should be spent setting up the store. Our eCommerce solution provides a finished store that is ready to accept orders. Instead of months, just a few days, all that!
Questions and Answers
Frequently Asked Questions