Themes Built To Boost Sales
Built on years of eCommerce know-how, our themes offer more than good looks. They come packed with essential features to grow your eCommerce business.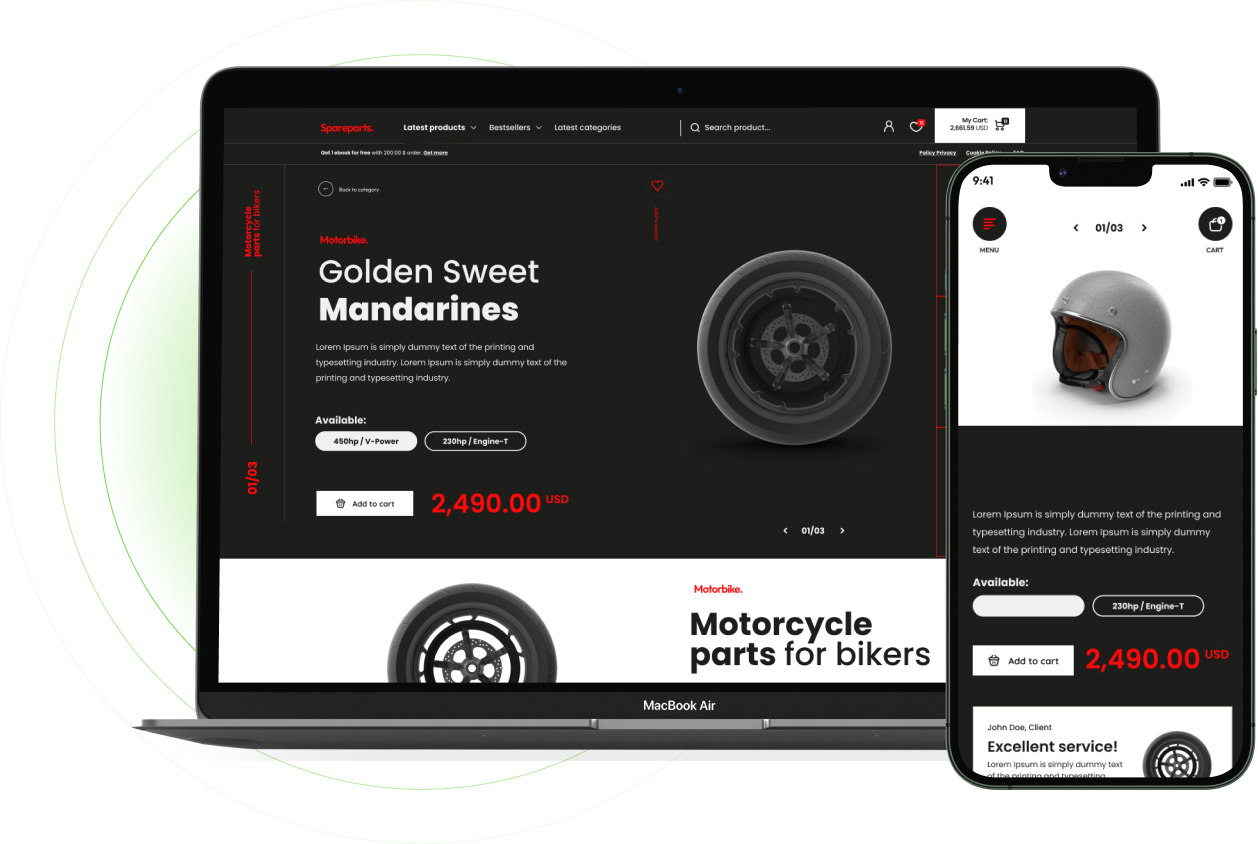 Showcase Your
Products In Full Detail
You can add unlimited pictures and top-quality videos for each product. This gives your customers all the details they need to make a buying decision. It helps build trust and boost sales.
Provide The Best Shopping Experience
Your customers deserve a smooth and enjoyable shopping journey. With our theme, you can build a fast, mobile-friendly online store that works well on all modern devices.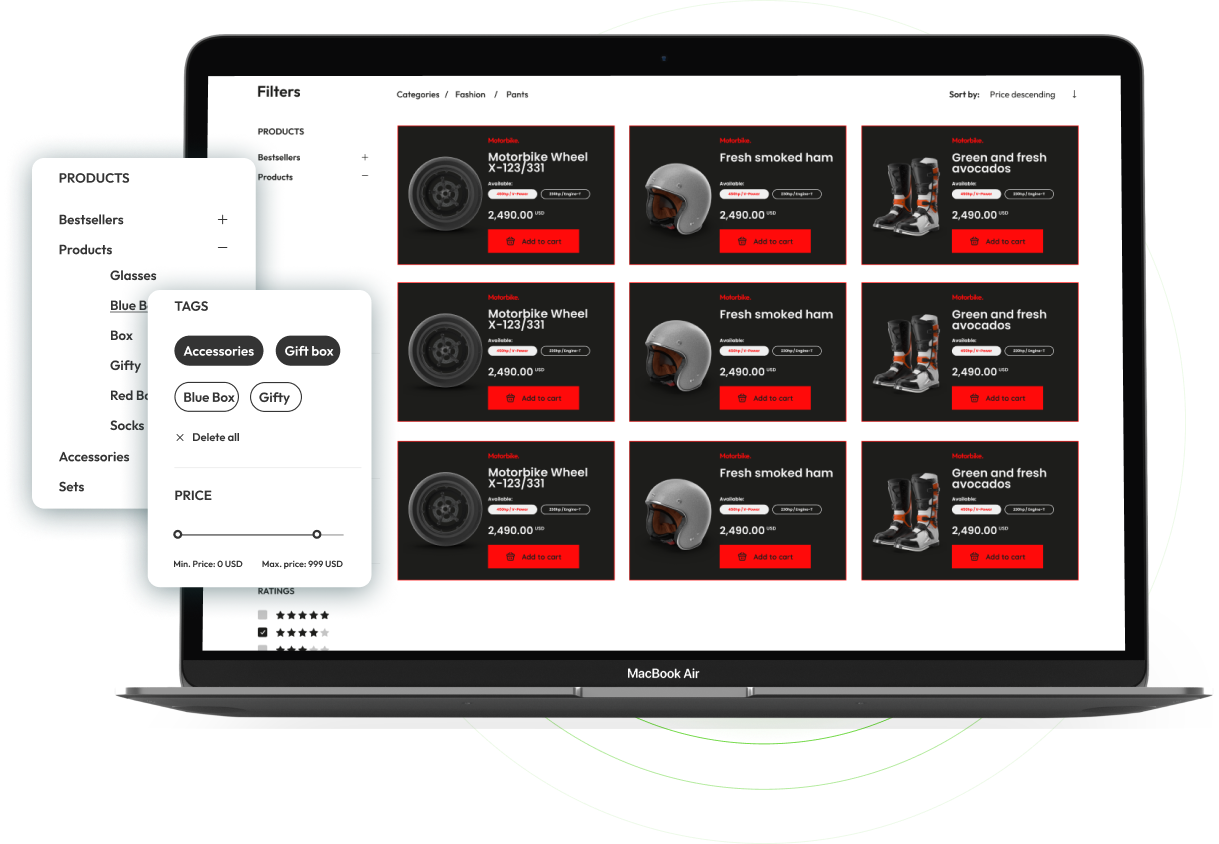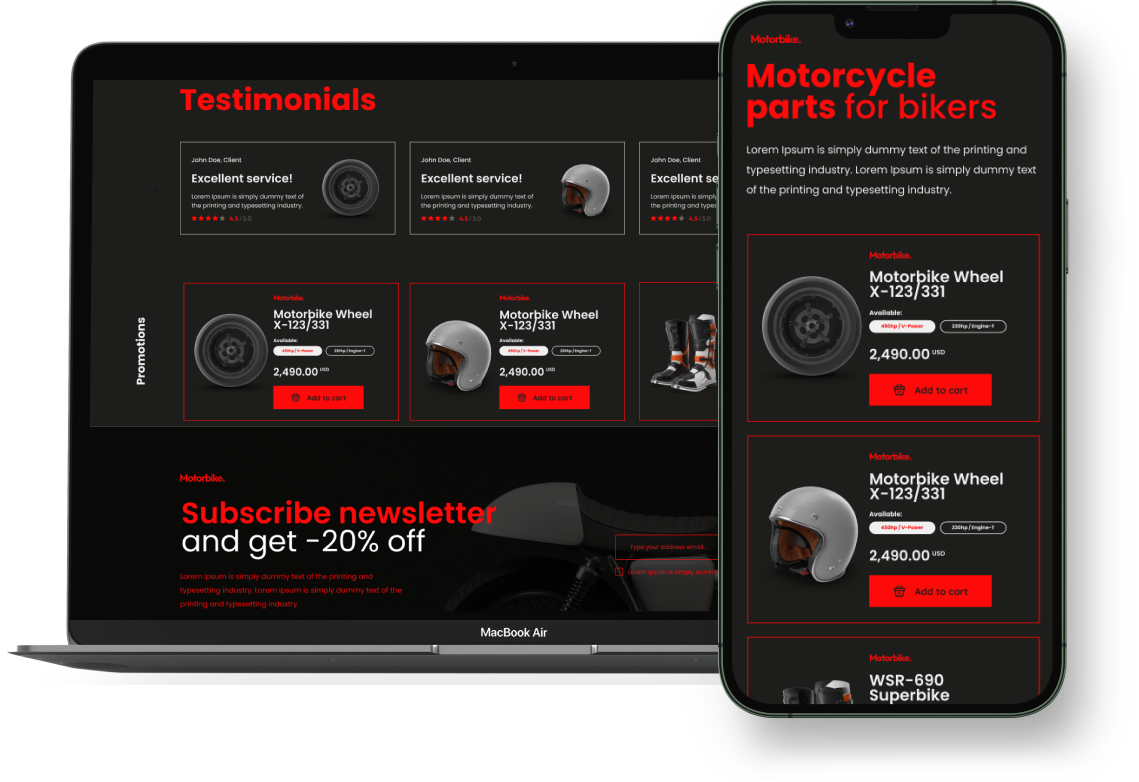 Easy Navigation For Customers
Good navigation is key for any successful eCommerce store. Our theme comes with advanced search and filter features, making it easy for customers to find exactly what they're looking for. Organize your products and let your customers explore your store easily.
More than just an online store. With our theme, you're not just creating another online store. You're building a brand that your customers can become loyal to. Build lasting relationships with your customers and see them return for more purchases.
Stand Out From The Crowd
With so many online stores available, our theme helps you give customers good reasons to choose yours.
Wishlists To Keep Customers Coming Back
Allow customers to create personalized wish lists of products they want. This is a great way to keep them coming back and increase your sales.
Smart Product Filtering
With smart product filters, your customers can find exactly what they want. These filters can sort by product availability, price, color, size, product type, and brand.
Boost Sales With Product Videos
Videos can help boost sales. Add them directly to your product gallery along with images for a more interactive shopping experience.
Easy-To-Use Product Pages
Make shopping easy with user-friendly product pages. All important details are clear and easy to find, that help your customers in making a buying decision.
Mobile-Friendly Design
As mobile shopping continues to grow, it is necessary to make sure your online store offers a smooth shopping experience on all devices. Our theme is tested and works beautifully across all modern mobile devices.
Fast And SEO-friendly
Website speed matters for both user experience and SEO. That's why we've made sure our theme is speed-optimized, helping improve your conversion rate.
Secure And Safe
Before we release a theme, we thoroughly test it for security. We also regularly update themes with new security features, ensuring the safety of your store and your customers' data.
Powerful Theme with All Essential

eCommerce Features

Explore our theme, built by eCommerce experts.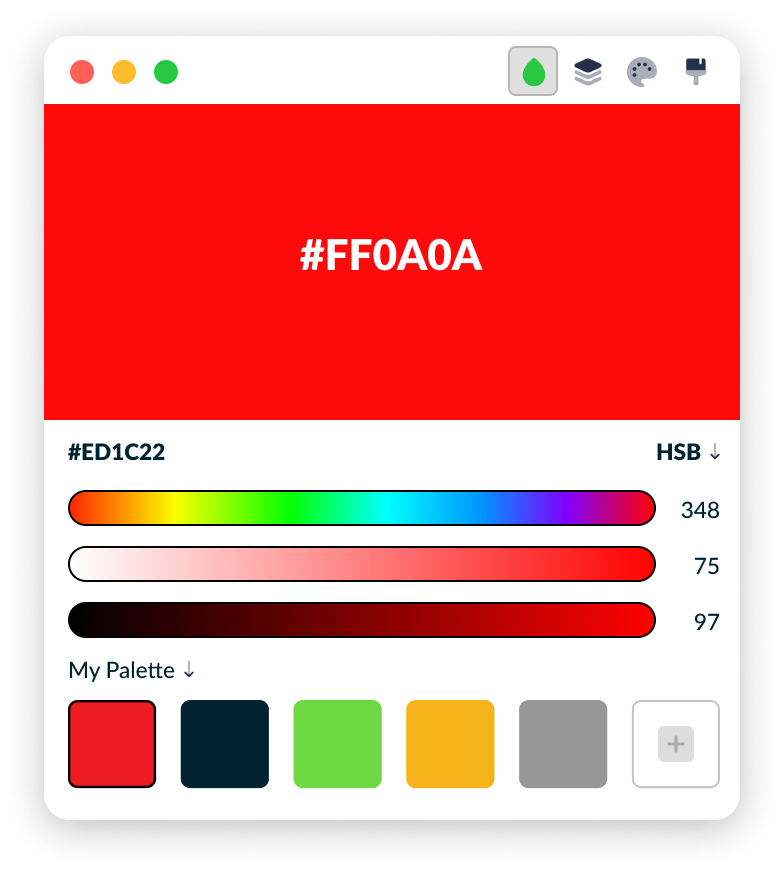 Get Everything

You Need To Sell Online

Drawing from years of experience in eCommerce, we've created a theme that has all the features you need to start and grow a successful online store.
You Sell More
We know what works in eCommerce, and we've used that knowledge to create a theme that's designed to boost sales. This includes factors like speed, product page layout, and other elements.
Designed For Your Niche
A successful online store needs a theme that's designed for its specific niche. With our Spareparts theme, you get everything you need to create a successful online business.
Easy Integration With Other Tools
Our Spareparts theme is easy to integrate with many popular eCommerce tools, including leading email marketing tools and payment gateways.
All The Essential Online Sales Tools
Our team's experience in managing and expanding eCommerce businesses has helped us create a theme that has the top features required to establish and operate a successful online shop.
Need a Complete

Store Setup?

We also offer a complete eCommerce solution ready for you to start selling.
A Package Focused on Spareparts
Spareparts is a fast, responsive solution built with the hardware industry in mind. It comes packed with everything you need to attract and keep customers.
Brand-Friendly Design
Build a modern online store that your customers trust. Use all the great features of the Spareparts package and start building a trustworthy brand from day one.
Start Selling Fast
Don't spend time setting up the store. With our eCommerce package, you get a fully set up store ready to sell in just a few days!
Questions and Answers
Frequently Asked Questions