Themes that Propel
Your Sales
Leveraging years of eCommerce experience, each theme we craft isn't just visually appealing but is also equipped with the necessary features to scale your eCommerce business.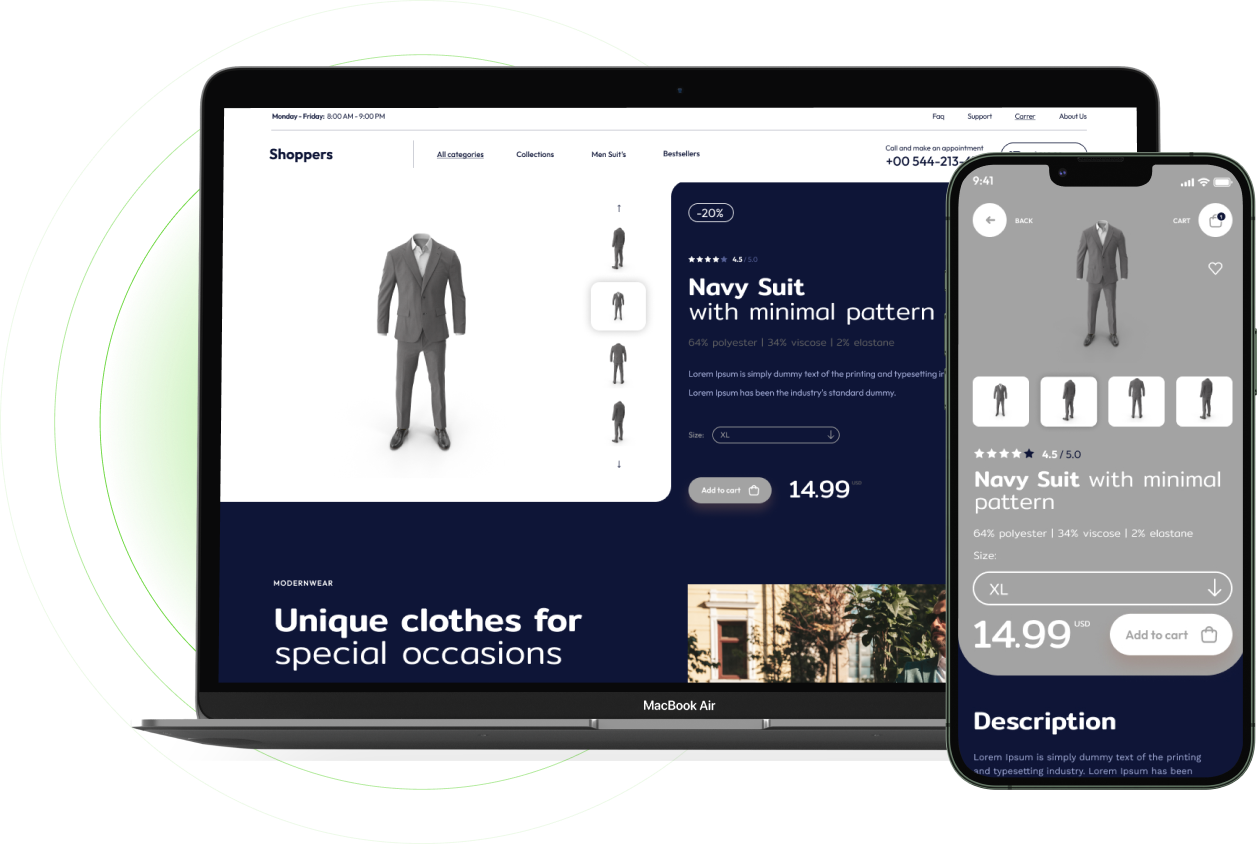 Enable Your Visitors to Thoroughly Explore
Your Products
Offer your customers an extensive array of product images and high-resolution videos. Supply all necessary information to assist them in their purchasing decisions, bolster trust, and elevate your conversion rates.
Offer an Exceptional User

Experience To Your Customers
The Shoppers theme provides a seamless, responsive shopping experience that excels on all contemporary mobile devices. Allow your customers to shop from your store no matter their location or device of choice.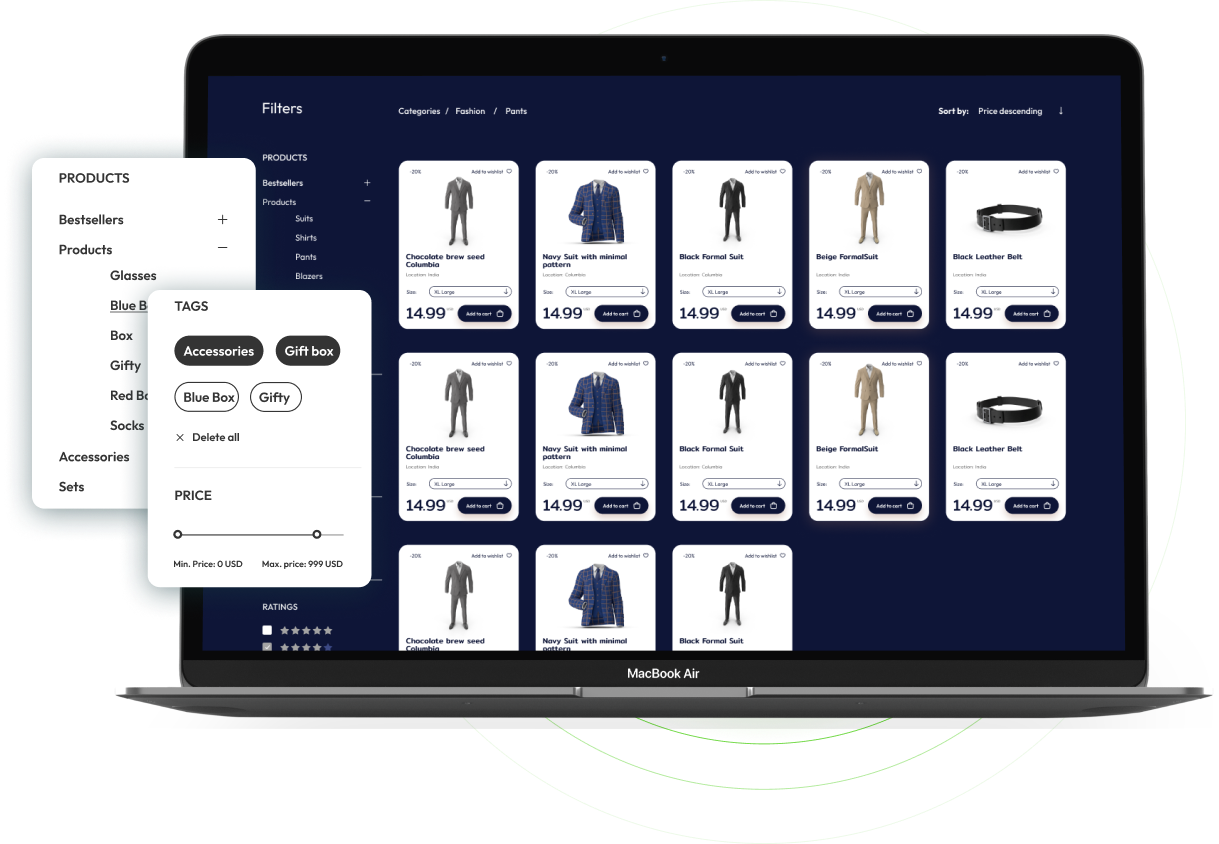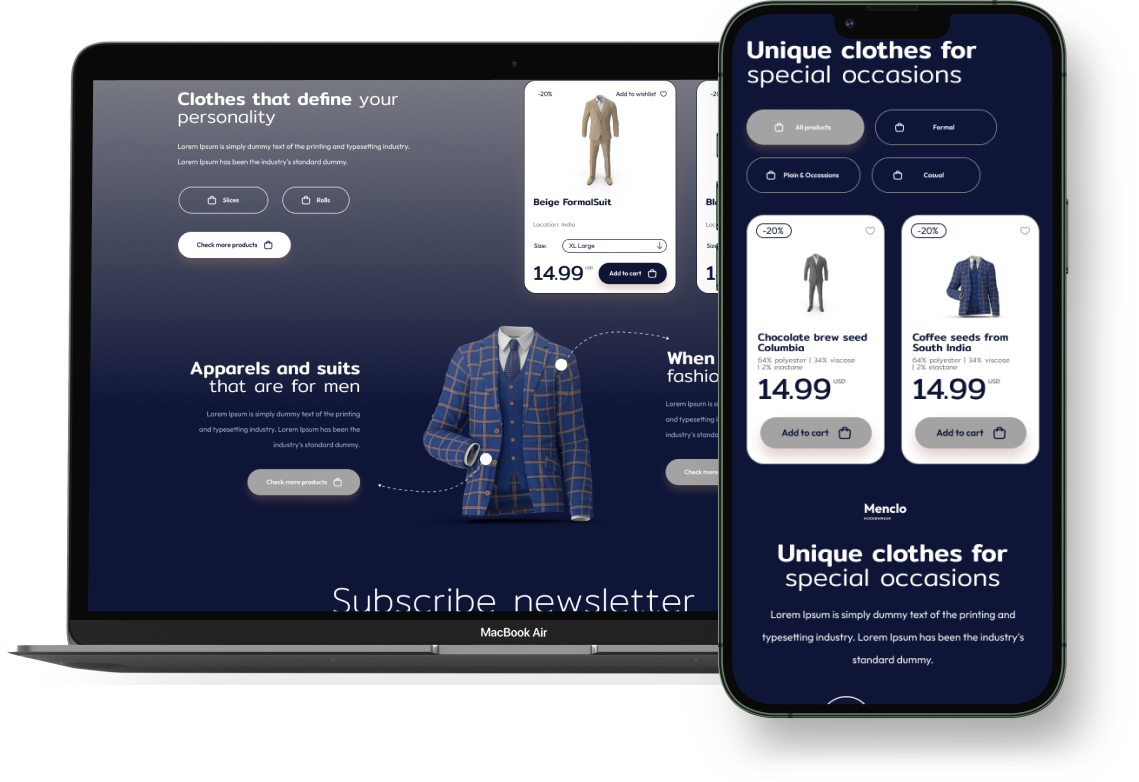 Ensure Unhindered Product

Discovery For Your Customers
A successful eCommerce store is built on the pillars of lucid navigation. With state-of-the-art search and filtering options, customers can quickly find their desired products. Integrate product attributes, categorize them, and allow your customers to explore your store's offerings in-depth.
With Shoppers, you're not just establishing an online store; you're creating a remarkable brand that cultivates a loyal following. Foster customer relationships that drive them to continually return for more.
Your Customers Have Numerous Stores


Just One Click Away

With Shoppers, your store will stand out as the prime choice among a sea of options
Product Wishlists
Motivate your customers to return by allowing them to curate personalized product wishlists. Leverage this data to encourage them back for purchases and surge your revenue.
Dynamic Filtering
Offer intelligent product filters, aiding your visitors in finding the precise product they desire. Some example filters include product availability, price, color, size, product type, and brand.
Product Videos
Supercharge your conversion rates with videos that outperform product images. Seamlessly incorporate these videos into the product gallery and intersperse them with images for an engaging shopping experience.
User-Friendly Product Pages
Ensure your store offers a straightforward shopping experience with a design that presents all key product details in an easily accessible manner. This aids in facilitating customer purchase decisions.
Responsive Design
With mobile commerce accounting for nearly half of all online sales, Shoppers ensures a seamless shopping experience across all devices. The theme has been thoroughly tested on various modern mobile devices for optimal performance.
Speed-Optimized
Speed is a crucial aspect influencing both user experience and SEO. This is why we ensure every theme we develop has clean, speed-optimized code.
Secure Code
Each theme undergoes rigorous testing for code integrity and security before public release. Regular theme updates often include additional security features, ensuring the utmost safety for your store and customer data.
All Essential eCommerce Features

In One Robust Theme

Explore the various faces of the theme.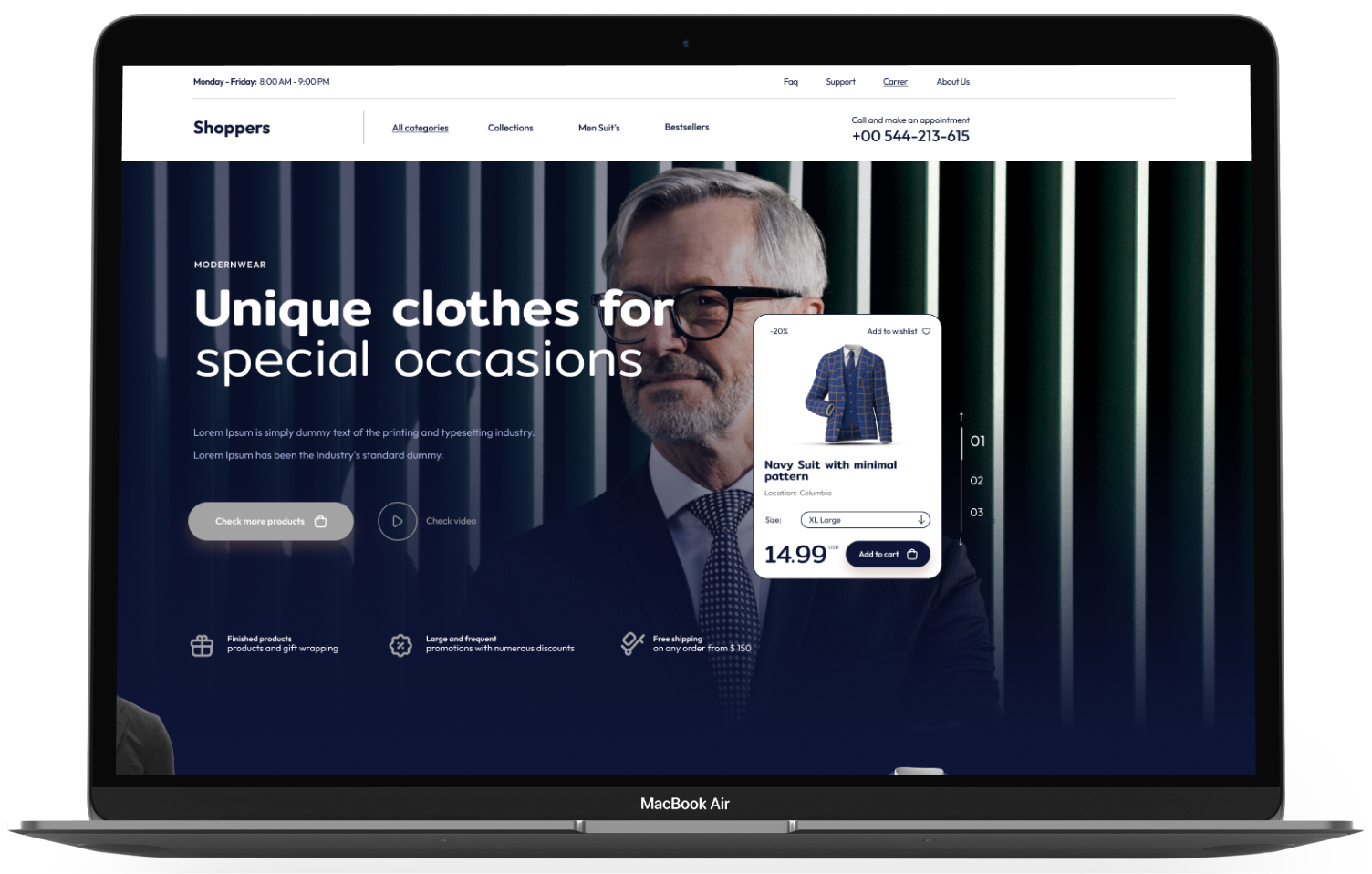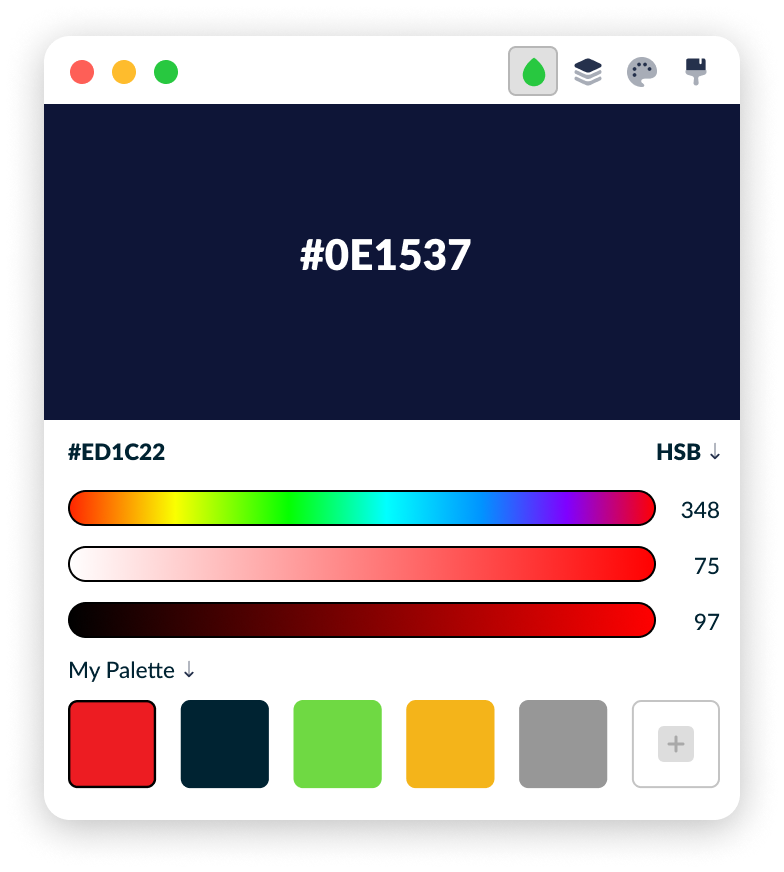 Crafted

by eCommerce Experts

Decades of eCommerce expertise translated into code.
Everything You Need For Online Selling
Some of our team members have extensive experience operating and growing eCommerce businesses, enabling us to develop a theme equipped with all the essential features for a successful online store.
A Conversion-Optimized Theme
Our industry experience has taught us what works and what doesn't. While we can't create product images for you, we can offer a theme that's optimized for conversion in areas like speed, product page elements, and layout.
Designed Specifically for Your Niche
Despite the plethora of eCommerce themes available, a truly successful store requires a theme specifically tailored to your industry or niche. With our Shoppers theme, we provide all the essentials needed to establish a successful online fashion business.
Easy Third-Party Integrations
To get the most out of your eCommerce store, it's important to integrate it with various third-party tools. Our Shoppers theme integrates smoothly with numerous popular eCommerce applications and payment gateways.
Want More?
Get a full package!
A Theme Focused on Fashion
Unveiling Shoppers, a speedy, responsive eCommerce theme tailored to enhance your sales. Developed with a focus on the fashion industry, it's optimized for conversions and provides all the essentials to attract and retain customers.
Brand-Centric Design
Launch an eCommerce store that inspires trust and assures safety for your customers. Leverage the robust features of the Shoppers theme to build a distinctive, trustworthy brand right from the outset.
Commence Sales without Delay
Avoid unnecessary delays in setting up your store. Our comprehensive eCommerce package provides you with a fully operational store that's ready to begin sales within days, not months!
Questions and Answers
Frequently Asked Questions