Built To
Sell Valiantly
Our team of experts has specially designed our professional themes as eCommerce solutions to drive sales at all costs.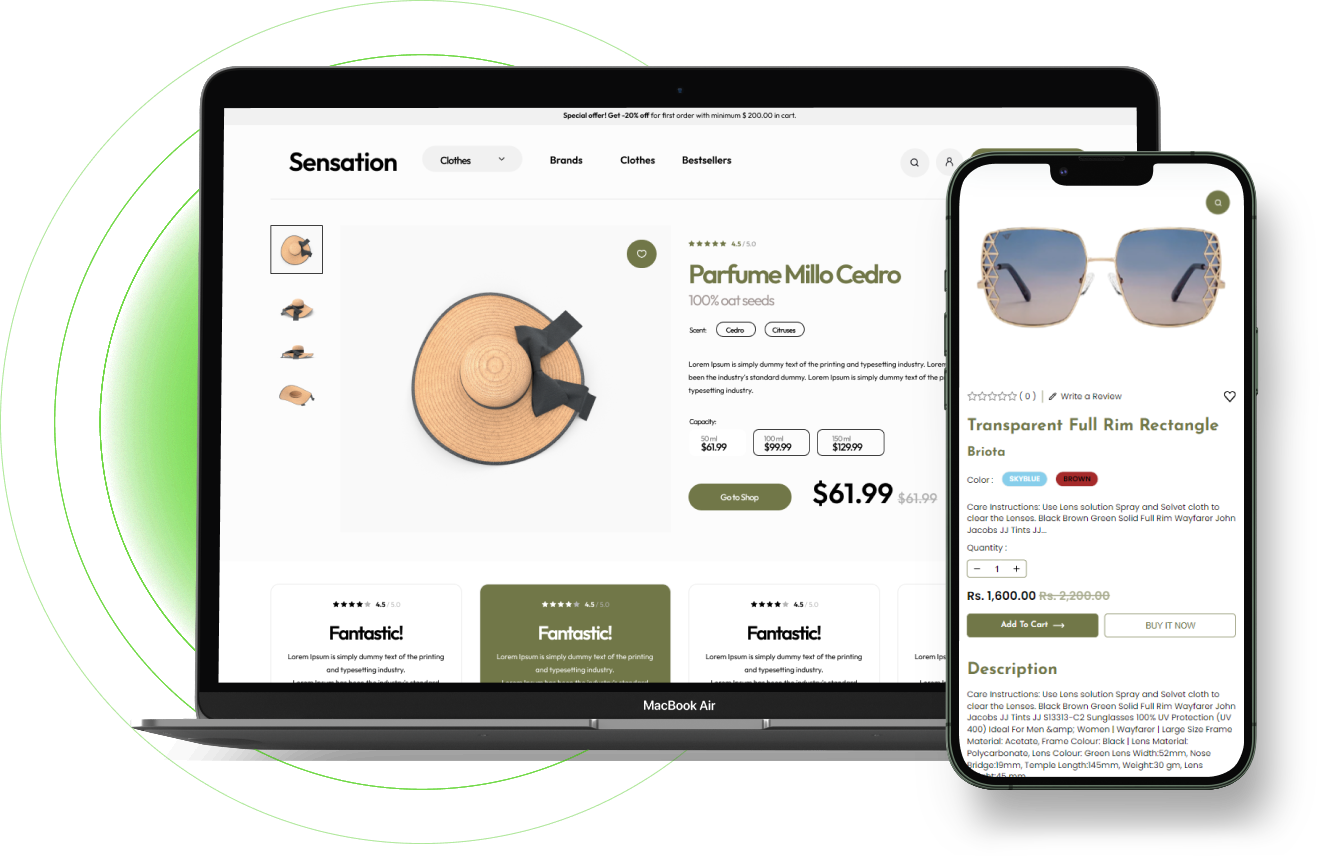 Greater Detail
Our image and video galleries allow buyers to visualize your product before they make a purchase. Allow them to immerse in product details unlike ever before to influence their buying decisions positively.
Smooth Navigation
Built-in search and filtering options allow visitors to find the exact product they are looking for each time without hassle. Quick loading time and responsive clicks keep visitors indulged without fail.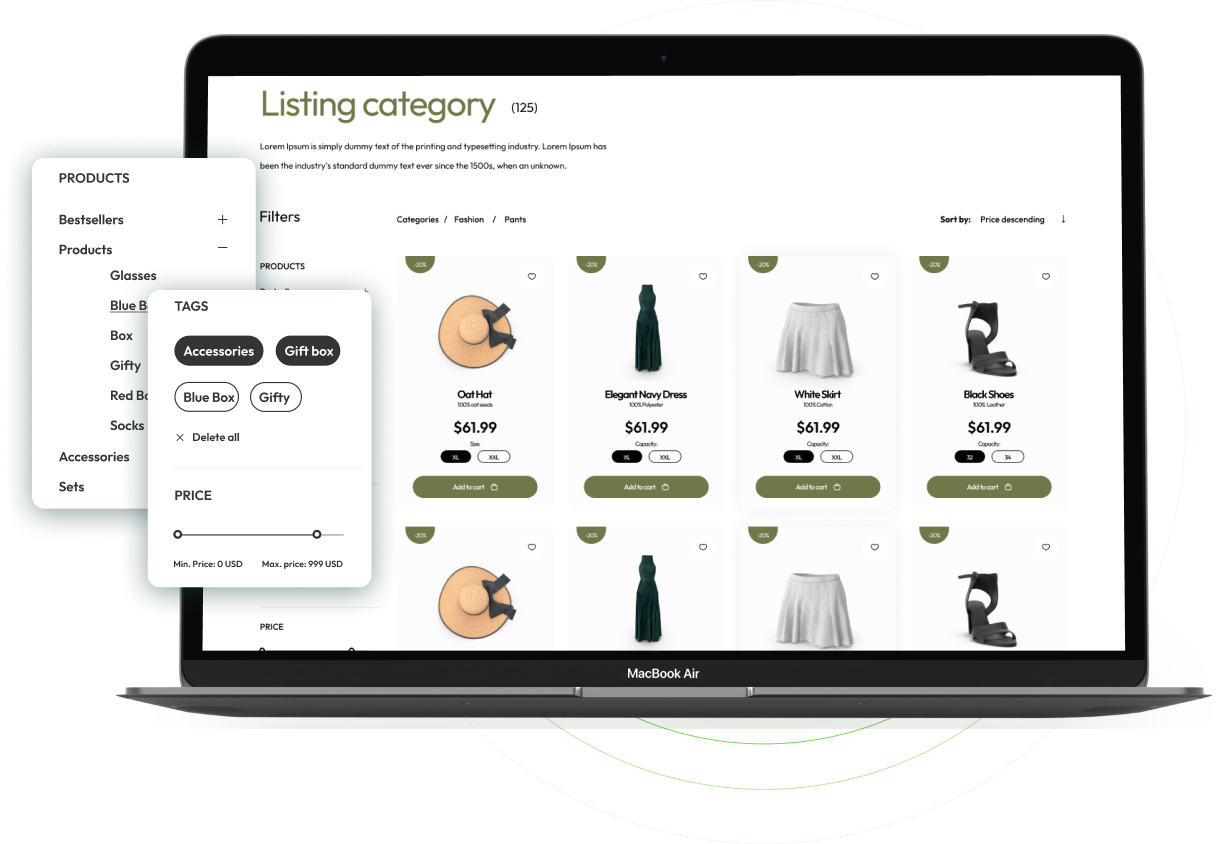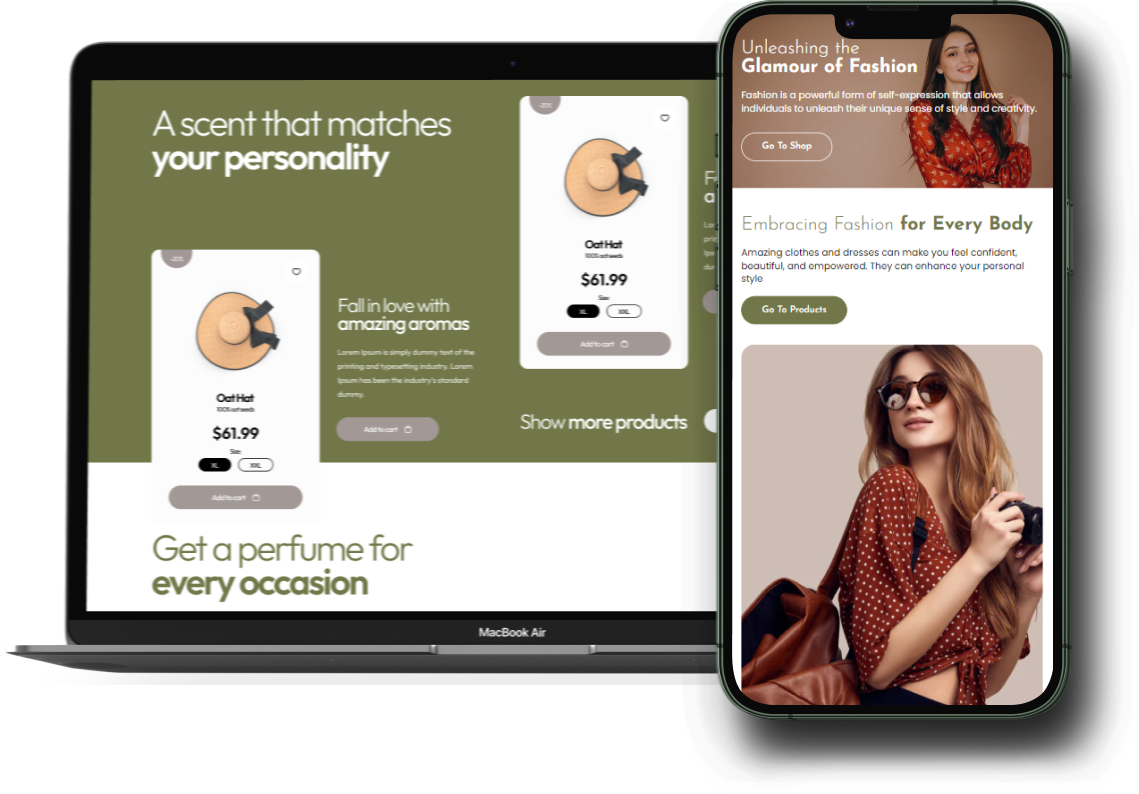 Perfect CX
A brand builds its reputation based on the CX or customer experience it offers. With the Sensation theme, you can offer the best immersive and interactive online shopping experience yet.
The Sensation Theme is not just meant to build a regular online store. Instead, it has been carefully curated to help you crush the competition, attract customers and boost revenue quickly.
Give The Audience


A Reason To Pick You

With dozens of online stores, Sensation allows you to stand out and become the top choice for buyers.
Shopping Cart
The shopping cart and wishlist options enable convenience while allowing customers to track what they like on your site as they surf. This boosts sales and makes customers keep coming back for more.
Search Filters
Advanced search filters allow visitors to narrow down to the right products by categories like price, size, weight, color, brand, and more. This ensures they land on the exact product without wasting time.
Immersive Videos
The video gallery allows you to upload high-quality content to offer more insight into each of your products. Good visual representation is key to doubling online sales.
Dedicated Pages
Dedicated product pages allow you to add images, videos, specifications, and important information for each product on a separate page. This not only highlights each product perfectly but also makes shopping easier.
Responsive Design
The Sensation theme is speed-optimized and highly responsive, meaning that not only will your site load up fast, but it will also respond promptly to each user click.
Speed Optimized
A fast-loading site is key to keeping customers hooked and turning them into loyal followers. Mobile compatibility further ensures buyers can visit your website using any digital device.
Safe And Secure
Our safe and secure code gives you and the buyer peace of mind. They can input their private details, bank information, and other personal data easily into your website without fearing data compromise.
One Powerful Theme

With All The Best Features

Check out the different faces of the theme.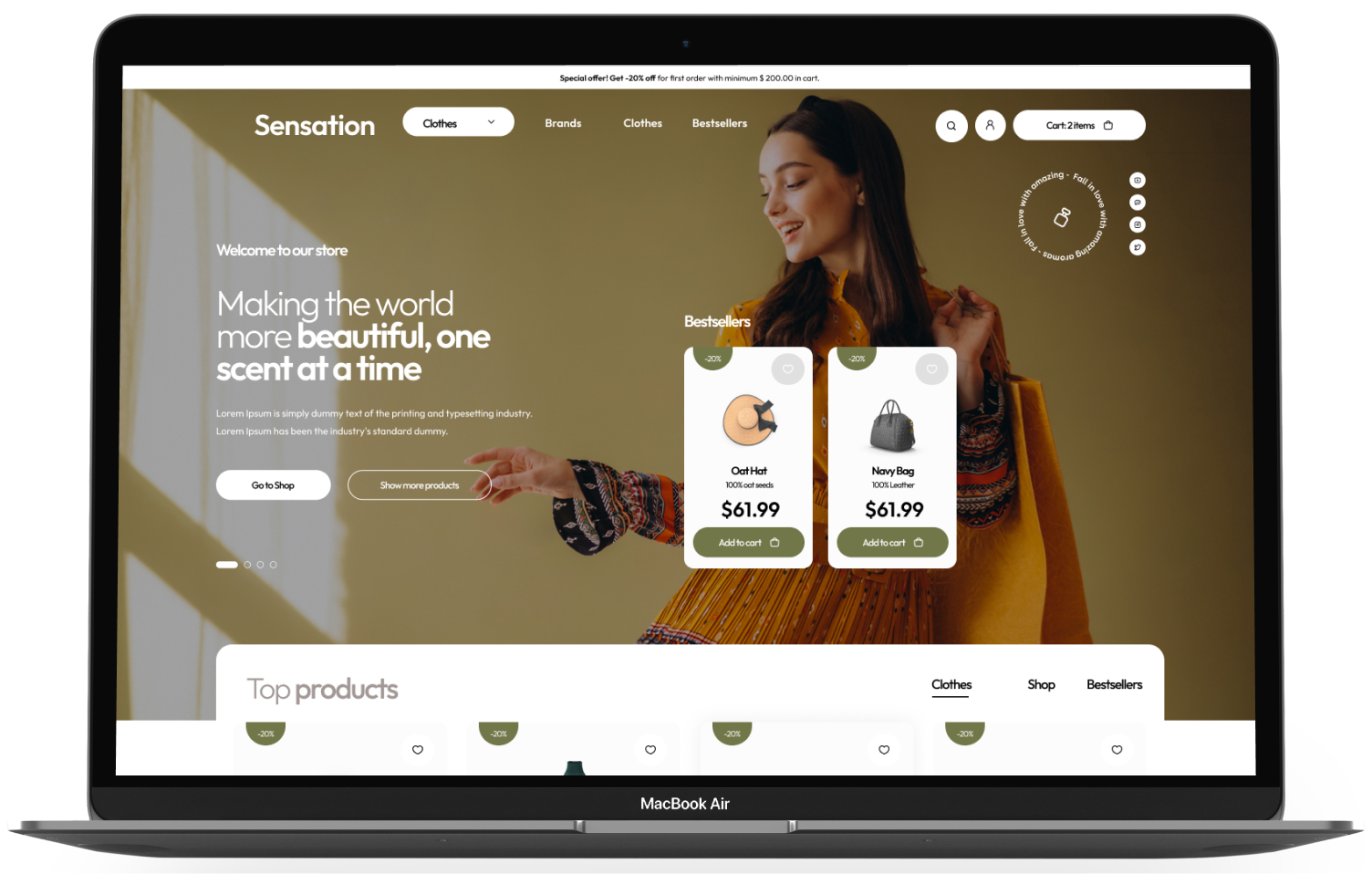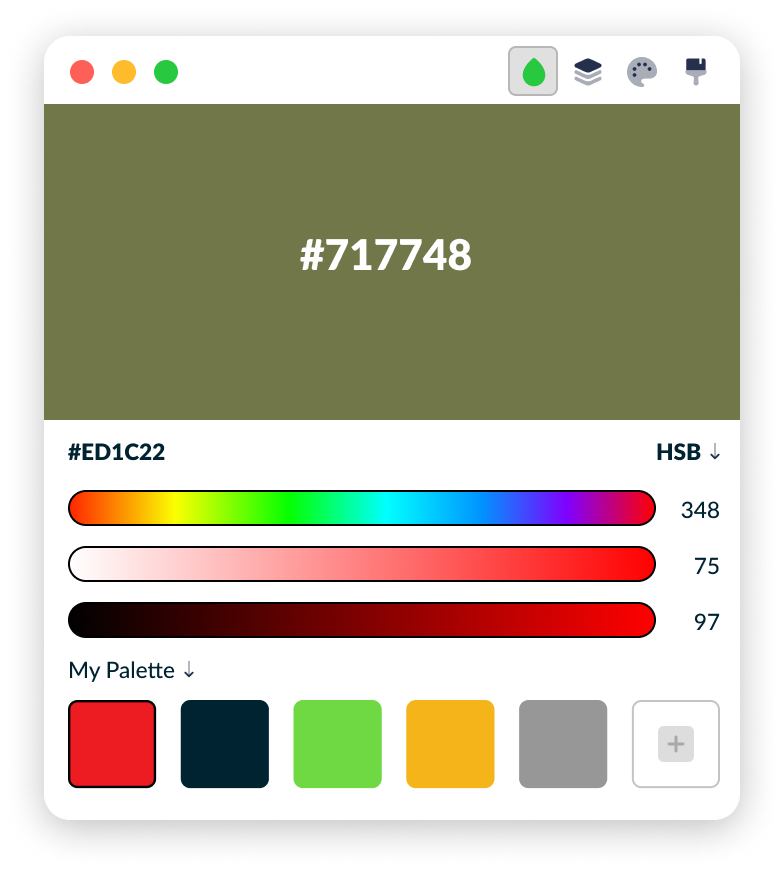 Designed

By Top Professionals

Our experts worked day in and day out to design code perfect for launching into the eCommerce industry as a top brand.
Versatile
The Sensation theme does not miss out on a single feature necessary to sell online. The best part is that the theme guarantees brand credibility from day one.
Productive
This theme is meant to help you succeed. With an aesthetically pleasing design and the best features, you can double revenue quickly.
Industry Centered
The Sensation theme is not just any common theme. It has been created to help you truly stand out in your industry and reflect the beauty of your market, which is key to attracting buyers. There is no need to design and work with features to make your website industry-centered when we have already done that for you!
Integration Ready
Add third-party apps you need with ease to cover up functionality that you feel is missing, to make your site unique and offer a seamless buying experience. The Sensation theme is not only super versatile but also brand-friendly.
Want More?
You may want to look into our complete eCommerce package that has everything you need to start selling right away!
Specific And Targeted
The Sensation eCommerce package is fully geared towards your target market so that you can sell sensational products like clothes, bags, shoes, accessories, and more without added hassle. The package targets your industry and niche perfectly so you can start selling immediately.
Easy Branding
The Sensation theme is ready to blend in with your brand's image to offer buyers a unique experience that only a reputable seller can offer. This ensures brand credibility and customer trust from day one.
Start Immediately
Our eCommerce package has all the features you need to start selling immediately. All you need to do is invest and leave the rest to the Sensation eCommerce solution. It is that easy!
Questions and Answers
Frequently Asked Questions