A Flexible Theme Tailored for
Every Business
Every element has been thoughtfully designed to ensure that your business's essence shines through. From color palettes that echo your brand's personality to layouts that elegantly present your products or services, 'Versatility Redefined' transforms your website into an inviting, immersive experience. Seamlessly transition between styles, elements, and functionalities as your business evolves – all while maintaining a cohesive and compelling online presence.
Home decor
Furnishings
Interior design
Decorative accents
Design aesthetics
Artistic touches
Stylish furnishings
Home improvements
Interior inspiration
Decor shopping
House beautification
Design choices
Theme Features
Google's SEO

Mobile Optimized

Shopify's Font Picker

Lazy Loading Image

Custom Product Tabs

GDPR Cookie Popup

Builder Sections Home

Sticky Add to Cart

Ajax Cart popup

Custom logo

Newsletter Signup

HTML5 and CSS3 Tableless

Multiple Currencies

Stock Countdown

Product Reviews (app)

Compare Product

Wishlist Product

Quick View Product
Multiple Languages
You can create multiple Shopify stores, each dedicated to a specific language, and then link them together.
Enhancing
User Experience
The home decor theme provides a classy and professional look for your website. It has all the features required to help
grow your online business, as it is engineered by individuals with sufficient eCommerce experience.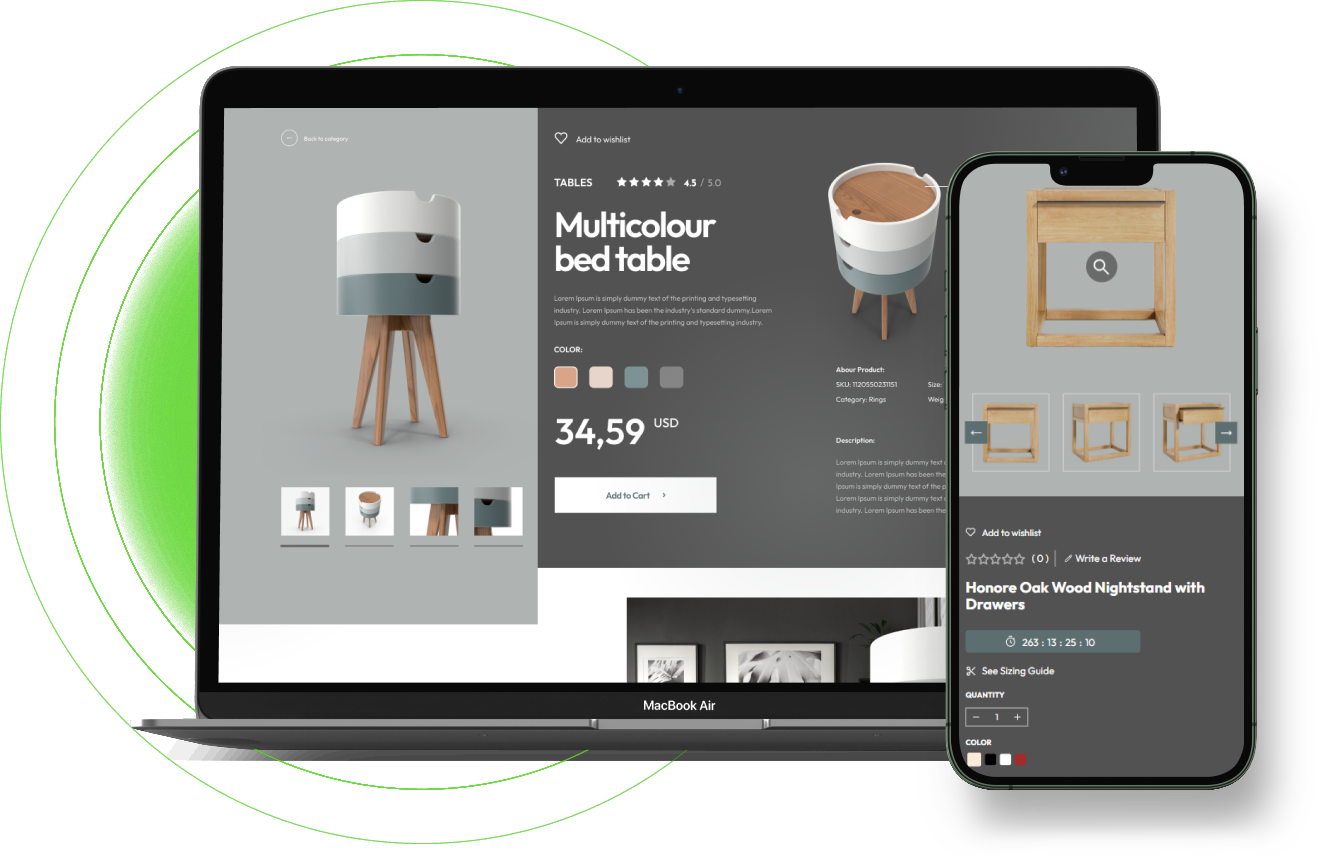 Highlight Every Characteristic
of Your Product
This theme lets you post as many images and videos describing your videos as possible. This will help build your credibility as a business, enabling customers and visitors to gain interest in your product.
Having clear navigation is a must for a business, especially if you are an online business. It helps your audience dive deeper into the product range you have to offer. Home decor provides clear navigation and advanced filtering options, which help categorize your products easily.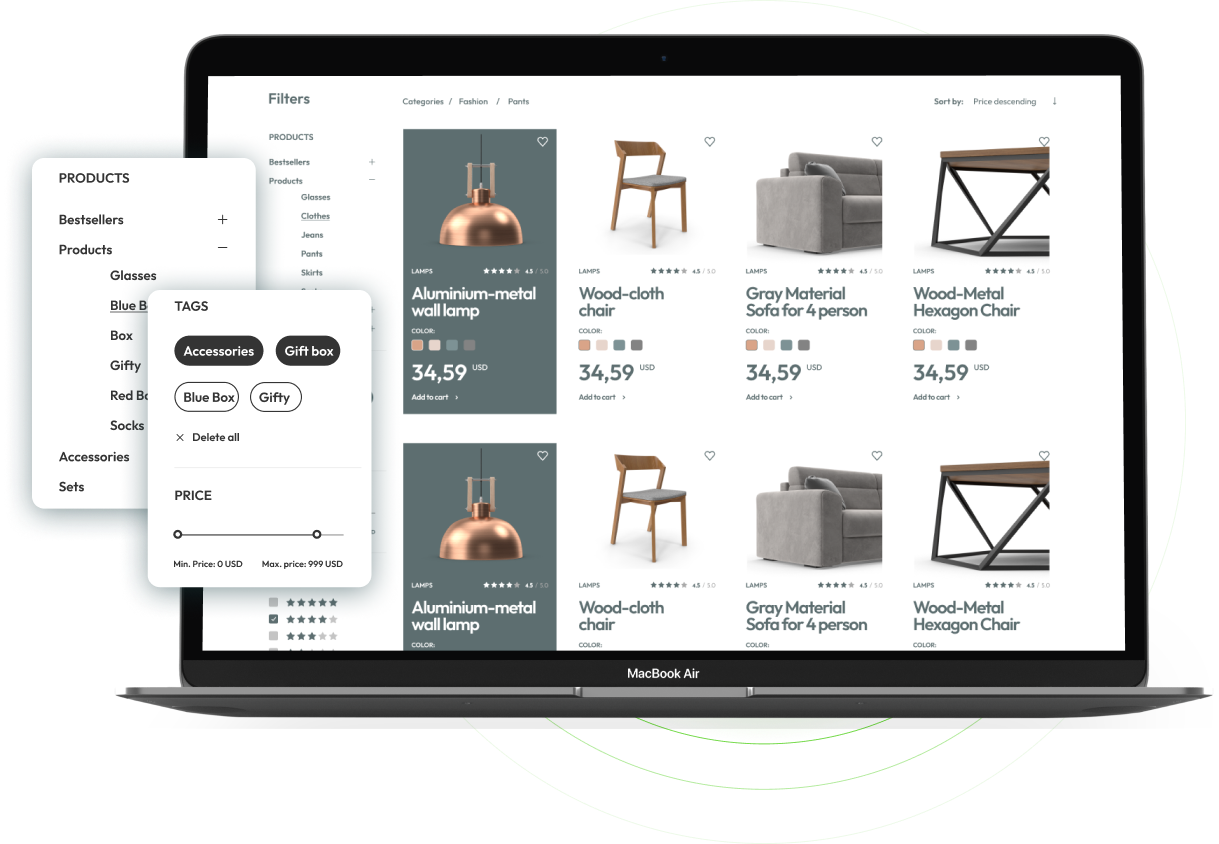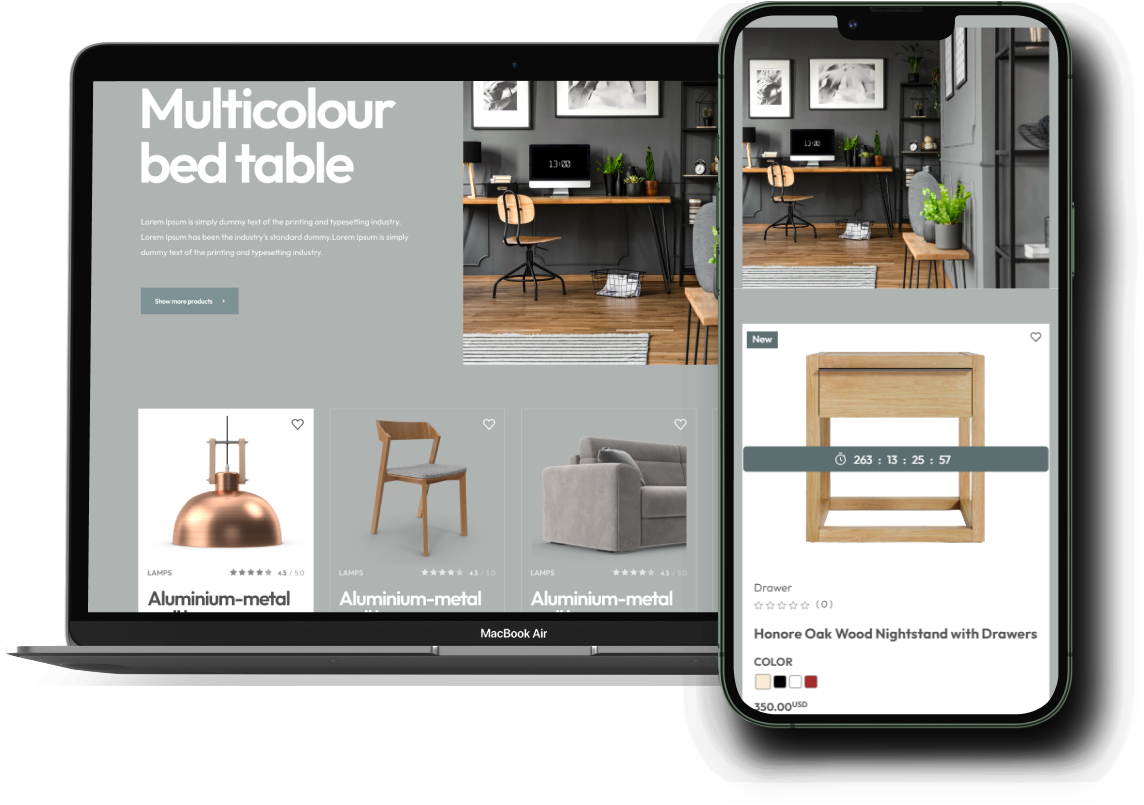 The main goal for a user when shopping online is for their experience to be smooth and polished. Home decor provides users with just that by making the website fairly responsive and fast.
Moreover, this theme is engineered to run on most modern devices.
With Home Decor, you can build a brand unlike any other and develop a loyal customer base, which will keep coming back for more products.
Provide Your Audience With


an Unparalleled Experience

With various other websites to choose from, this theme will help your website be the one that stands out.
Personalised Wishlists
Let your customers build personalized wishlists with the products they are interested in. This will give them the incentive to keep coming back to you.
Potent Filtering
Having dynamic filtering allows your customers to navigate through the website to locate the product they are looking for easily. Sample filters may include product availability, price, color, size, product type, and brand.
Product Videos
Product videos are a great way to build a more interactive experience for your customers and to boost your conversion rate greatly. Go beyond product images and build a more exciting experience for your customers!
Innate Product Pages
Make your product's key details and features visible to the customer through clean product design and help them make smarter buying decisions.
Interactive Design
The mobile commerce industry continues to grow daily as it provides consumers with an easy shopping experience. Therefore, we tested this theme on various mobile devices, ensuring that it provides a smooth experience.
Efficient and Fast Optimization
Speed is one of the key factors in user experience and SEO, as it amounts to a fair amount of conversion. Therefore, we have kept the code for every theme speed optimized and clean.
Reliable and Secure Code
Customer and store data protection is a huge priority for us. Therefore, the code is thoroughly tested before it is released while also constantly updated with more security features to help provide you with a hassle-free experience.
One Powerful Theme Providing You
With Customization and all Key
eCommerce Features
Check out the numerous faces for the theme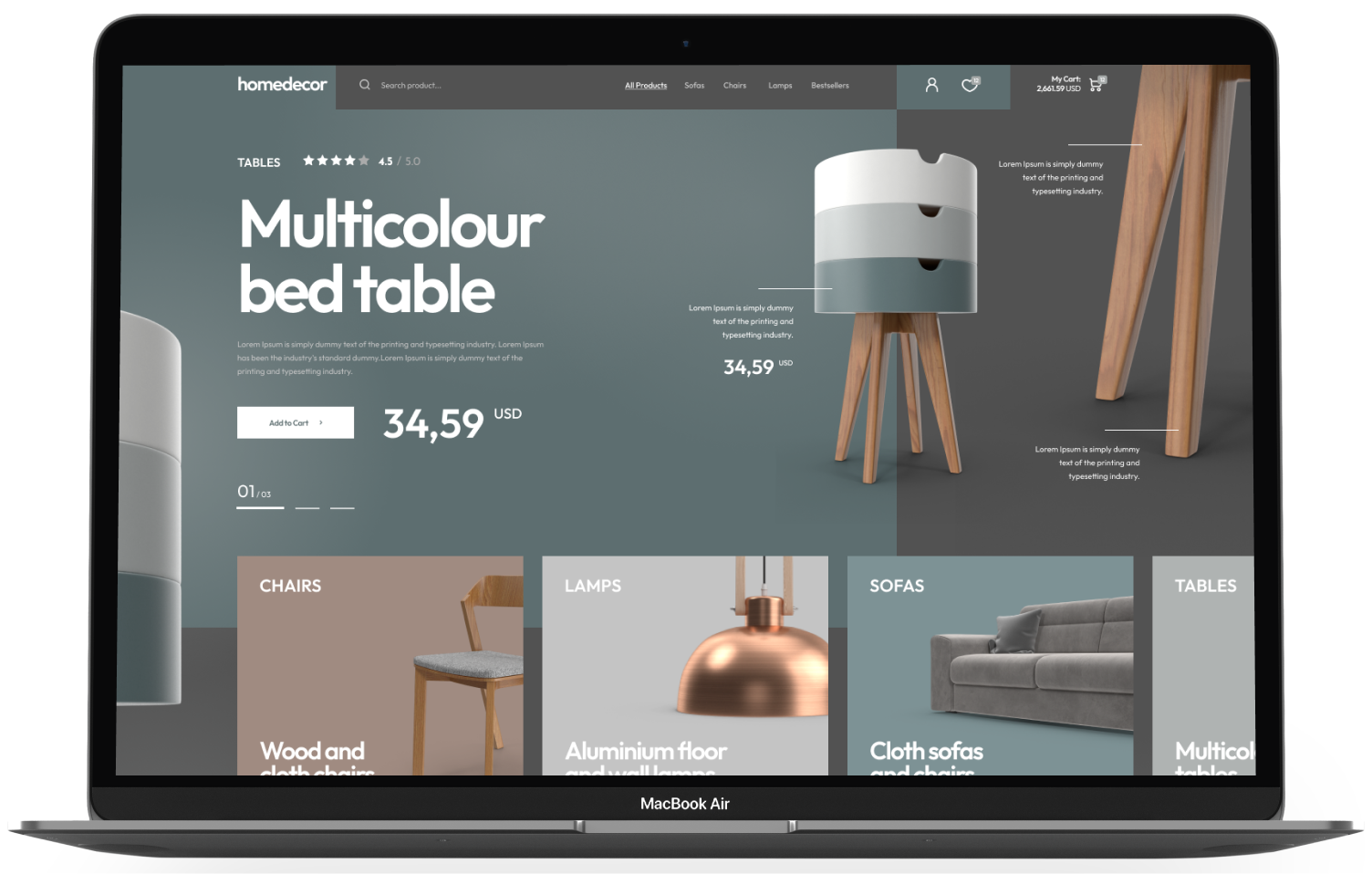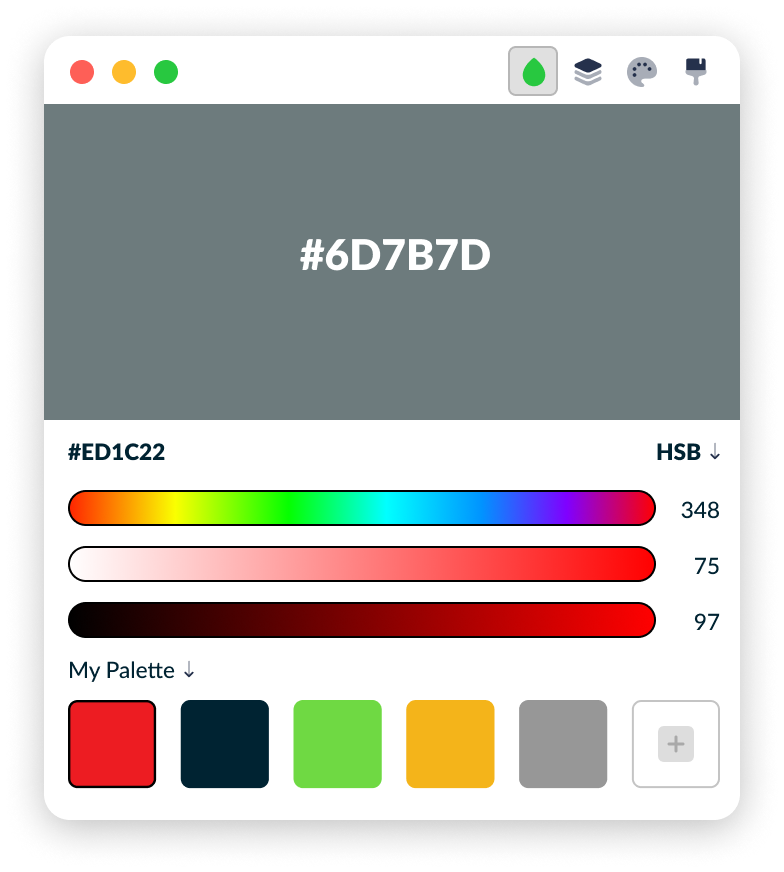 Engineered

By a Team Of
Experienced Individuals

This theme has been developed by individuals with years of eCommerce experience.
Get all The Features Requires to Sell Online
This theme is developed by individuals who have sufficient experience in building and running successful online stores. Therefore, we provide you with all the tools required to build and run a successful eCommerce store.
Openly Optimize Your Website
This theme is built to be optimized for conversion. Optimization can include factors such as speed, product page elements, and layout, which you can choose according to what suits the needs of your business.
Target Your Niche
Not all websites or themes successfully target their respective niches. However, this theme is designed to target the fashion industry.
Ease of Adding Integration
It is vital to integrate the style of your website with other third-party eCommerce apps, such as payment gateways and autoresponders.
Need More

Than Just a Theme ?

Let us create an eCommerce store for you and give you the headstart required to sell successfully!
A Home Decor Theme
This theme is specially built to help target home decor with the main goal of helping your target consumers and make sales successfully.
Brand-Friendly Design
We will provide features that make your brand recognizable and trustworthy from day one.
Sell Faster and Efficiently
With our pre-designed eCommerce store, you can begin selling instantly without wasting a single moment.
Questions and Answers
Frequently Asked Questions