Themes Designed for
Enhanced Selling
Built on the foundation of our extensive eCommerce background, our themes are much more than visually pleasing. They are power-packed with features that contribute to the upward trajectory of your online business.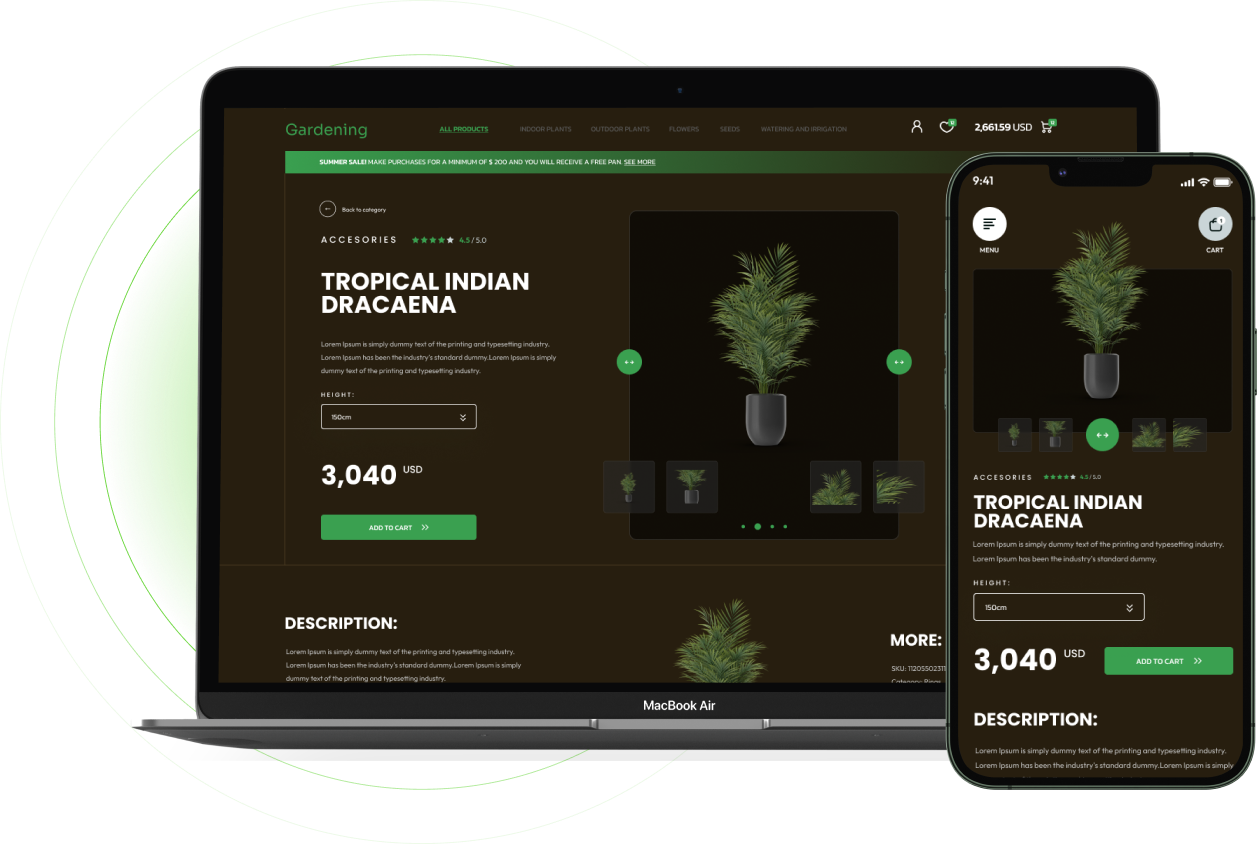 Present Your Product
From Every Angle
With the ability to showcase an unlimited array of product images and videos in high-definition, our theme lets you provide all the necessary details to your customers for informed buying decisions. Enhance your brand's trustworthiness, establish reliability, and witness an increase in conversion rates.
Offer An Outstanding

User Experience
Our theme facilitates the creation of a swift, responsive store that operates flawlessly on all modern mobile devices, ensuring your customers enjoy a smooth and pleasant shopping journey.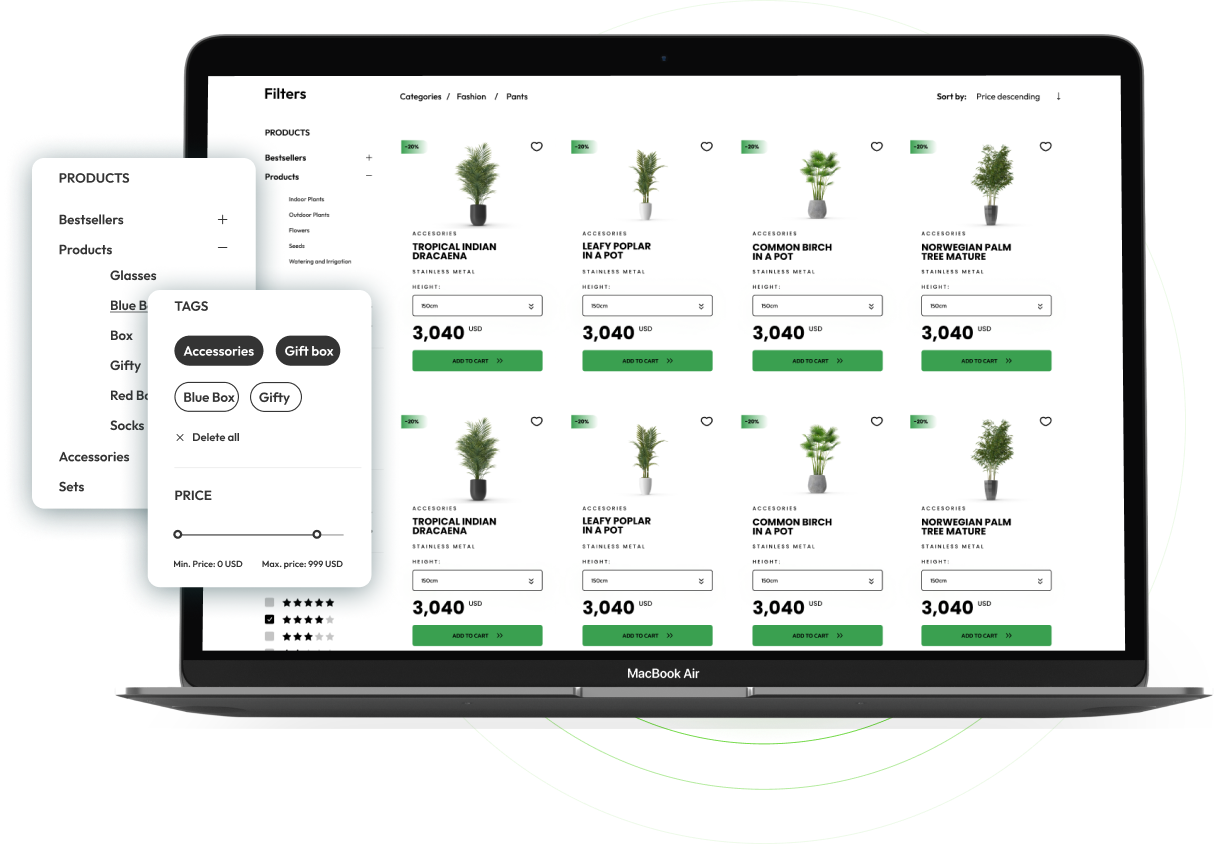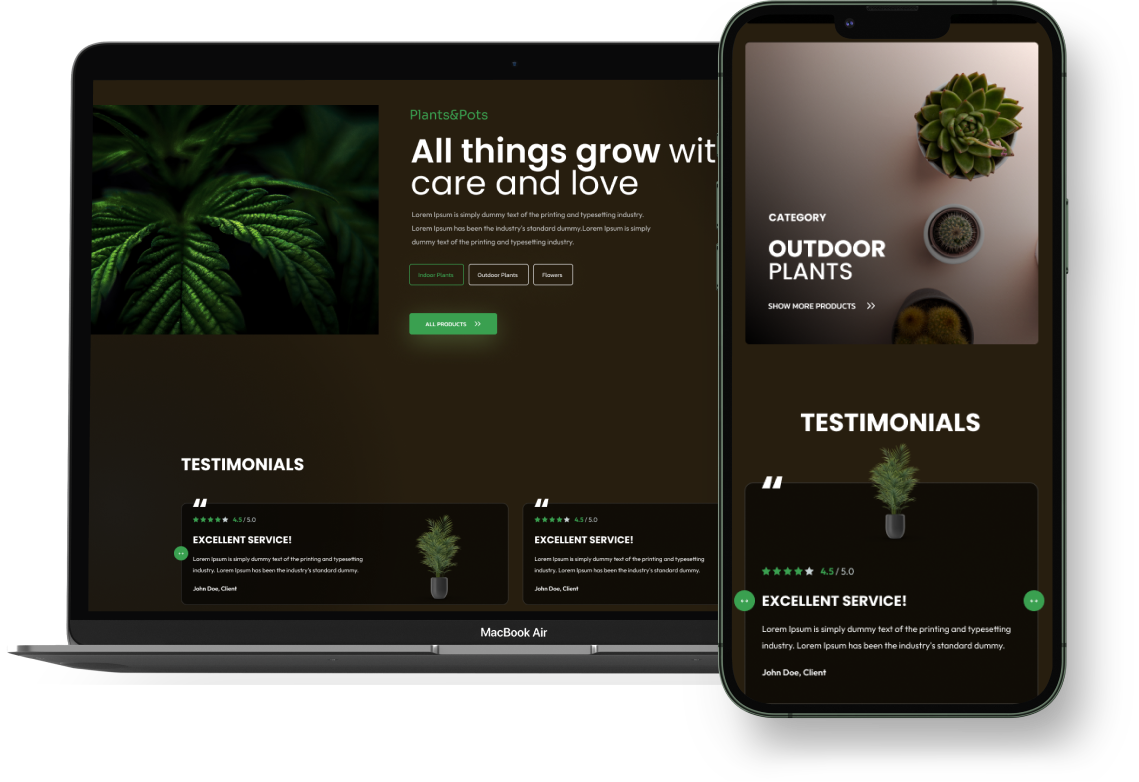 Shopping Made Easy for

Your Customers
Efficient navigation is the backbone of any prosperous eCommerce store. Our theme's advanced search and filtering functions make it a breeze for your customers to find exactly what they're seeking. Add product specifications, categorize them, and let your customers dive into the breadth of your store's offerings.
Building more than just an online store. With Gardening, you're crafting a captivating brand that inspires customer loyalty. Establish enduring relationships with your audience, leading to consistent repeat purchases
Set Yourself Apart From


The Competition

With our theme, you provide a multitude of reasons for customers to choose your store over others.
Engage Customers With Wishlists
Let your audience curate their personalized lists of desired products. Use this data to entice them back to your store, thereby boosting your revenue.
Advanced Product Filtering
Implement intelligent product filters to help visitors effortlessly find their desired items. Sample filters could include product availability, price, color, size, product type, and brand.
Leverage Videos To Enhance Sales
Videos are powerful sales-boosting tools. Incorporate them into your product gallery and mix with images to offer an interactive shopping experience.
Streamlined Product Pages
Design each product page to ensure all vital details are clearly noticeable and easy to find, assisting your customers in making purchasing decisions.
Adaptable Design For All Devices
With mobile commerce dominating a significant share of online sales, it's essential to ensure a smooth shopping experience on all devices. We have extensively tested our theme on various contemporary mobile devices to ensure seamless user experience.
Optimized For Speed
Speed is crucial for both user experience and SEO. Our clean, speed-optimized code guarantees swift page loading, positively impacting your conversion rates.
Code Security
Before launching any theme, we thoroughly scrutinize its code for security. Frequent updates often include new security enhancements, ensuring your store and customers' data remain safe at all times.
All-in-One eCommerce Solution

in a Single Theme

Explore the many facets of our theme.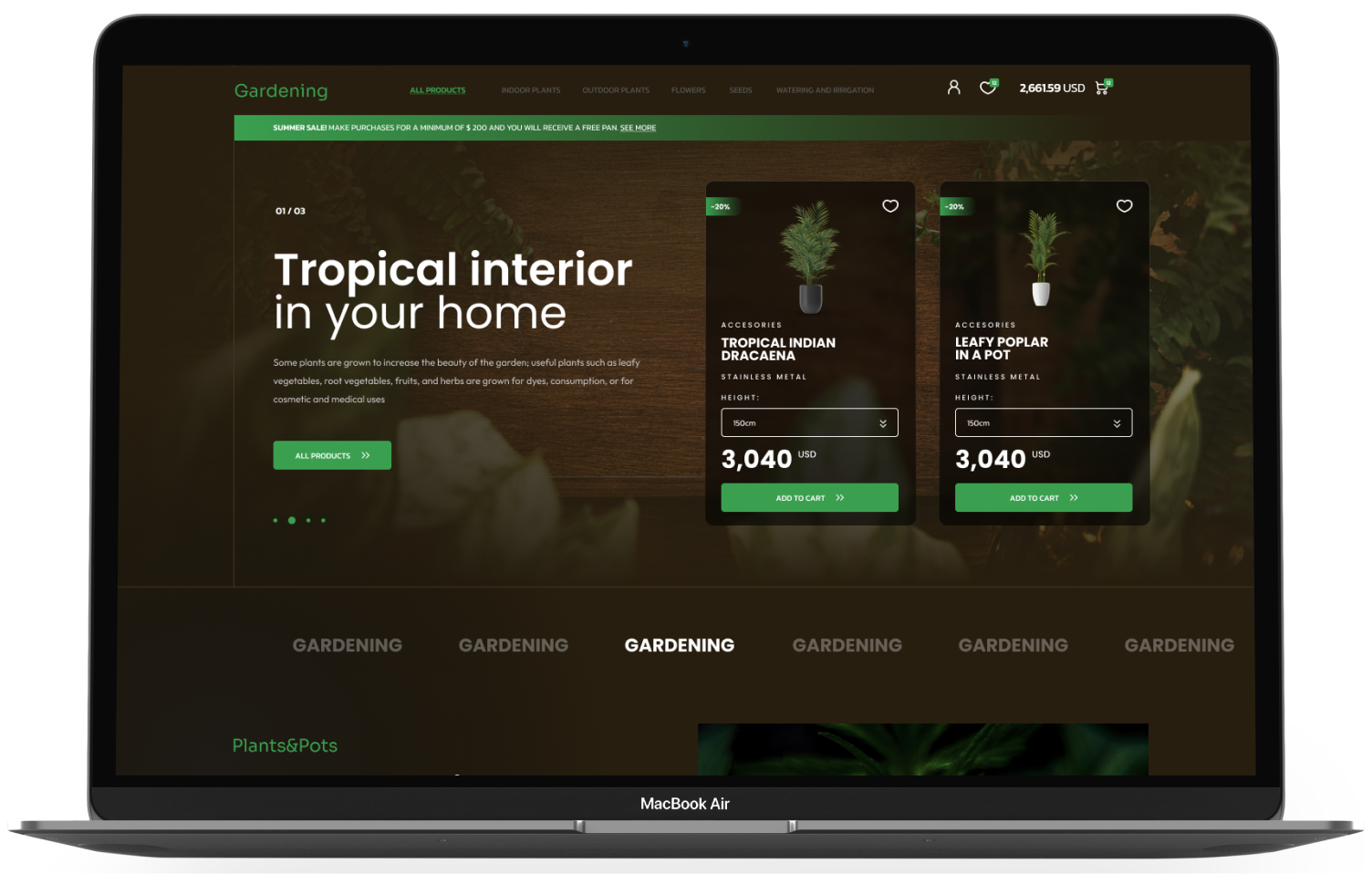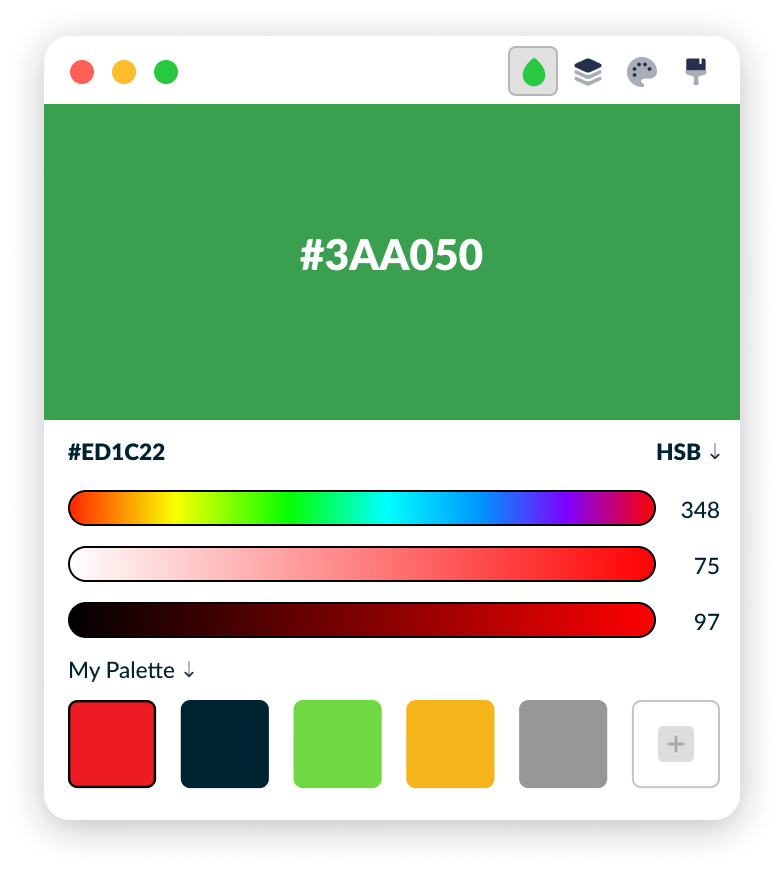 Developed

by eCommerce Professionals

Our themes are an embodiment of our in-depth knowledge and experience in the eCommerce industry.
Equipping You For Successful Online Sales
Our team's first-hand experience of managing and growing eCommerce businesses has led to the creation of a theme that provides all necessary features to build and manage a thriving online store.
A Theme Geared for Conversions
Our industry experience has taught us what strategies work best. While we cannot provide product images, we can provide a theme optimized for conversion, including factors such as speed, product page elements, and layout.
Catering to Your Unique Niche
To truly excel in eCommerce, you need a theme specifically designed for your niche. Our Gardening theme offers everything you need to create a prosperous online gardening tools and accessory business.
Hassle-Free Integrations
The Gardening theme integrates seamlessly with a variety of popular eCommerce applications, including leading autoresponders and payment gateways.
In Need of a Comprehensive

eCommerce Solution?

We also provide a fully functional eCommerce store, ready to commence selling right away.
Niche-Centric
Gardening is a rapid, responsive eCommerce package, developed with the gardening industry in mind, and optimized for conversions. It provides all the tools you need to attract and retain a dedicated customer base.
Build A Brand That Resonates
Create a contemporary eCommerce store that exudes trust and security. Harness the many features of the Gardening package and start building a recognizable and trustworthy brand right from the start.
Get Started With Selling Immediately
Don't lose precious time in store setup. With our eCommerce package, you receive a fully functional store, ready to start selling within days!
Questions and Answers
Frequently Asked Questions