A Theme That Helps You

Connect And Grow
Each theme we make has details to match your business type and make it stand out from its competitors. Using modern technology and design.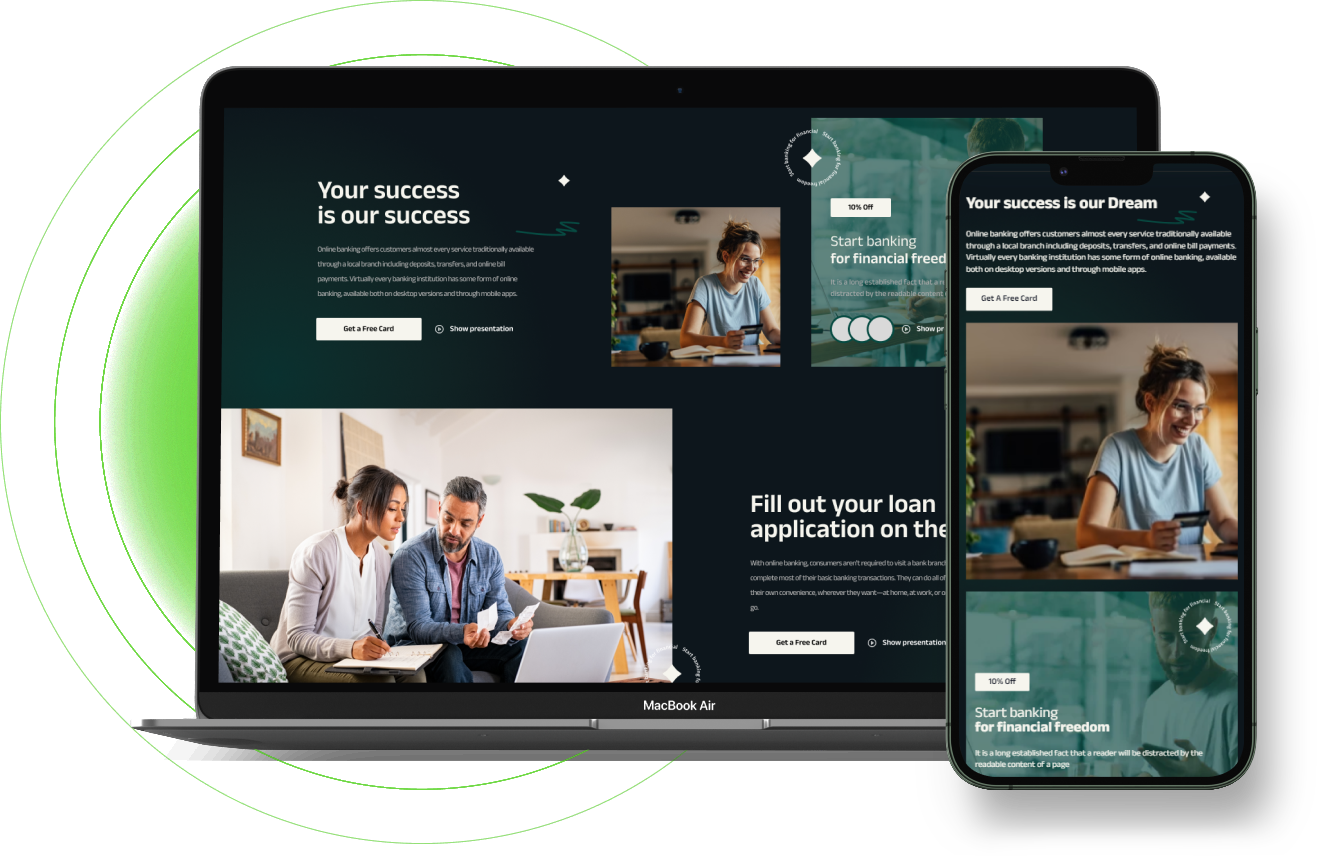 Detailed Product

Descriptions
To increase your conversion rate, use high-quality images followed by a detailed description of your offering. This will engage customers and allow them to build trust in your brand. It will also help in achieving a larger number of satisfied customers.
To save your clients precious time, allow them to add filters and search exactly what they need. This will be time-saving and user-friendly as well. The products can be filtered according to size, shape, color, or price. This takes the client exactly where they need to be, making the website look efficient.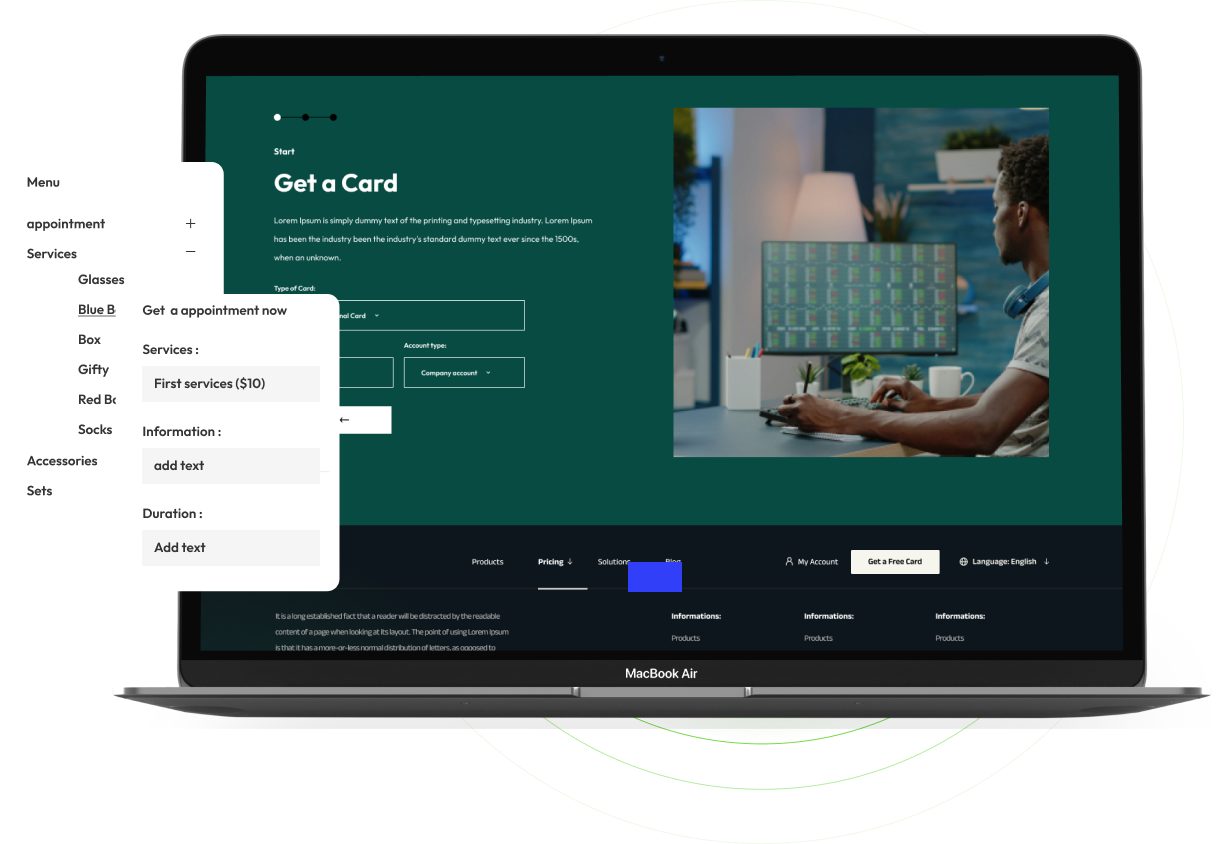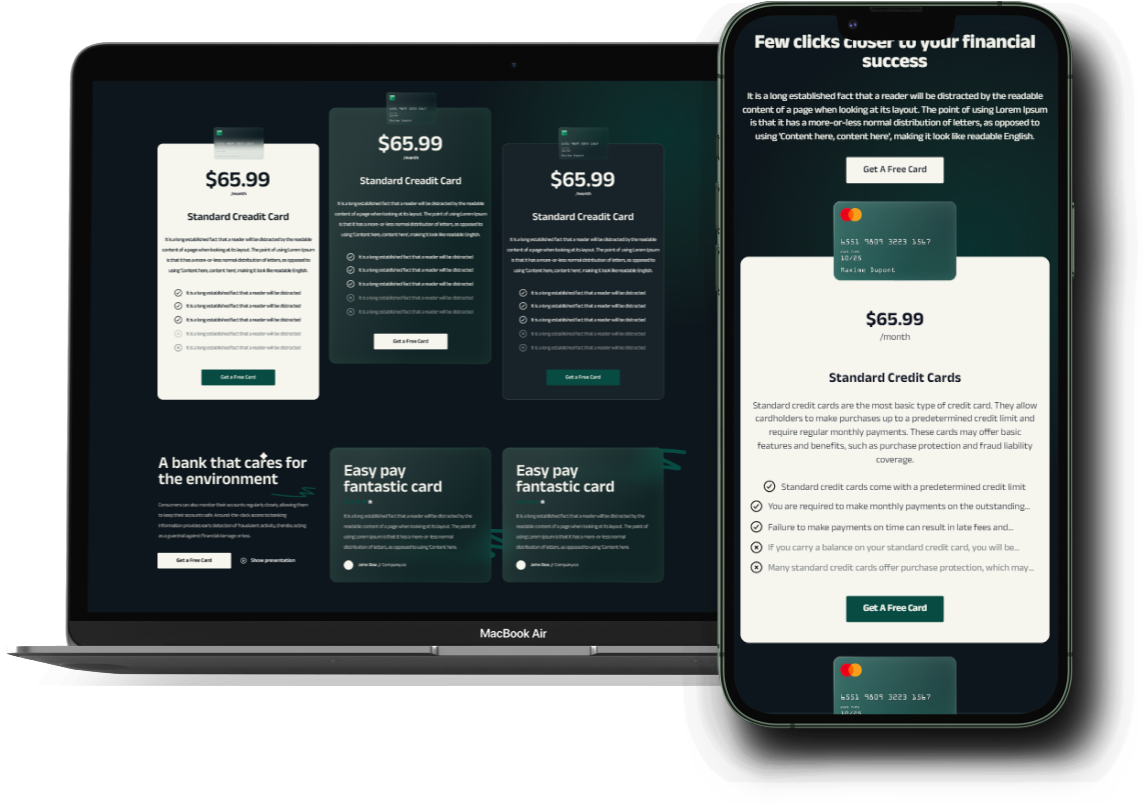 Build a brand that stands out with its top-rated eCommerce facilities. By building a strong profile and adding the latest features to it. Customers are always looking for something new and the latest features, which can be regularly updated through our strong backends.
A platform for your clients to see your banking business's bigger and improved image. Making it easy for them to trust you with their money and valuables.
What Makes Your Banking


Website Top Rated ?

Nowadays, many businesses have gone online, but not all of them have a themed package that makes them stand out. To be different from
the rest is important if you want your brand to become popular. Here is why clients will choose you above the rest:
Future Wishlist
To offer your customers a reason to return, offer them a wishlist section they can personalize. This will increase the audience in your store and provide you with valuable feedback data.
Chosen Filters
To achieve customer satisfaction, allow product filtering and sorting according to size, type, shape, color, price, etc. This saves time for people looking for fast online banking services.
Detailed Pictures
To be ahead of the crowd, offer your clients video reviews and details. Better visuals of the product will increase its popularity and sales.
Visually Appealing
When it comes to online selling, visuals are the key. To provide full information for each product to ensure high sales.
An Easy To Use Banking Website
Our themes have been tested and proven to run smoothly on mobiles and PC for a smoother experience. Advertising this experience can help you sit above your competitors.
Speedy
Speed optimization helps in high-ranking your website. Our backhand interface provides fast operations without a lag. This will make it a customer's favorite and allow store managers to return to quarries faster.
Safe Spot
Providing security is our utmost priority. Hence, ensuring a safe site for customers to trust. Our expert coders provide information security for all clients.
The Banking Theme Covers

All The
Required Tools For Success

You can choose different themes and colors according to your liking. These can be changed and adjusted according to yearly events to stay connected.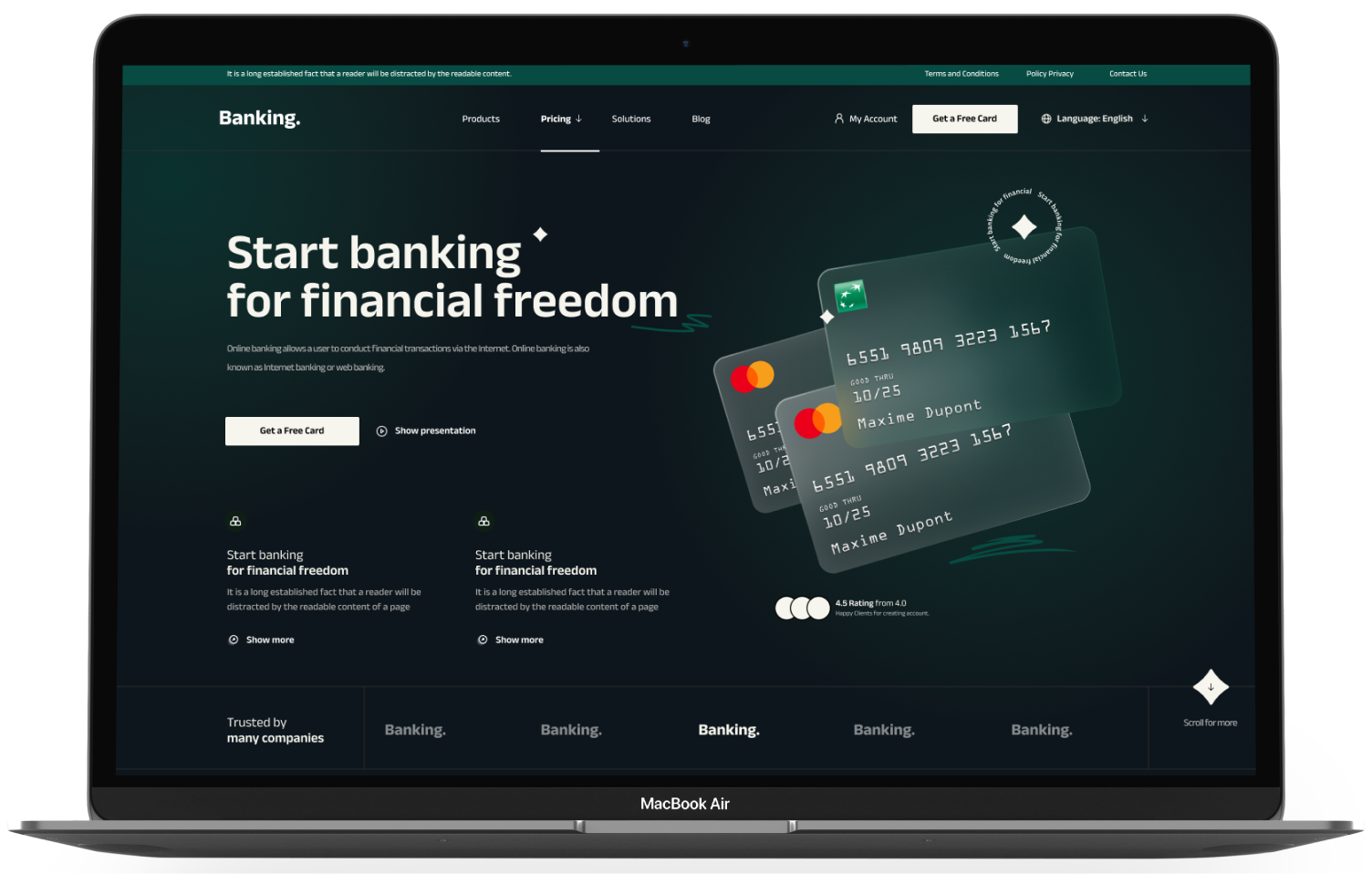 Built By The Best

Coding Experts

Our skillful experts have brought to you an eCommerce site that allows:
High Sales
With our team of successful sales managers, we can ensure your business a boost in their sales. These managers know how to increase conversion rates and attract new customers.
High Conversion Rate
The layout convinces customers to make purchases and return to buy products from their wishlist. The feature that allows one to favorite and share products adds a plus point to brand image.
Targeting Your Niche
Targeting your products and services to the right customers is crucial. Our Banking theme helps in teaching you about your target market and approaches them for you.
Easily Editable
Banking websites usually have new content to post now and then. To facilitate this, we offer editable frameworks. These will ensure that your brand is always updated with the latest trends and tools.
Much More Than

Just An Online Banking Website

Our Banking theme comes ready to sell your products and services along with multiple added features.
The Perfect Banking Theme
A modern and well-designed Banking eCommerce package will increase conversion rate and potential clients leading to an improved business image.
User-Friendly Softwares
Keeping in mind all the great features our themed packages offer, you can enjoy a positive customer response.
Ready To Sale
Our themed website comes pre-set. All the options and offerings will be set according to the Banking theme. This will allow you to market and sell your product without any delay.
Questions and Answers
Frequently Asked Questions