Themes Designed To
Boost Sales
Leveraging years of eCommerce expertise, we infuse every theme with this knowledge.
As a result, our themes not only possess aesthetic appeal but also come loaded with features that support and enhance the growth of your eCommerce venture.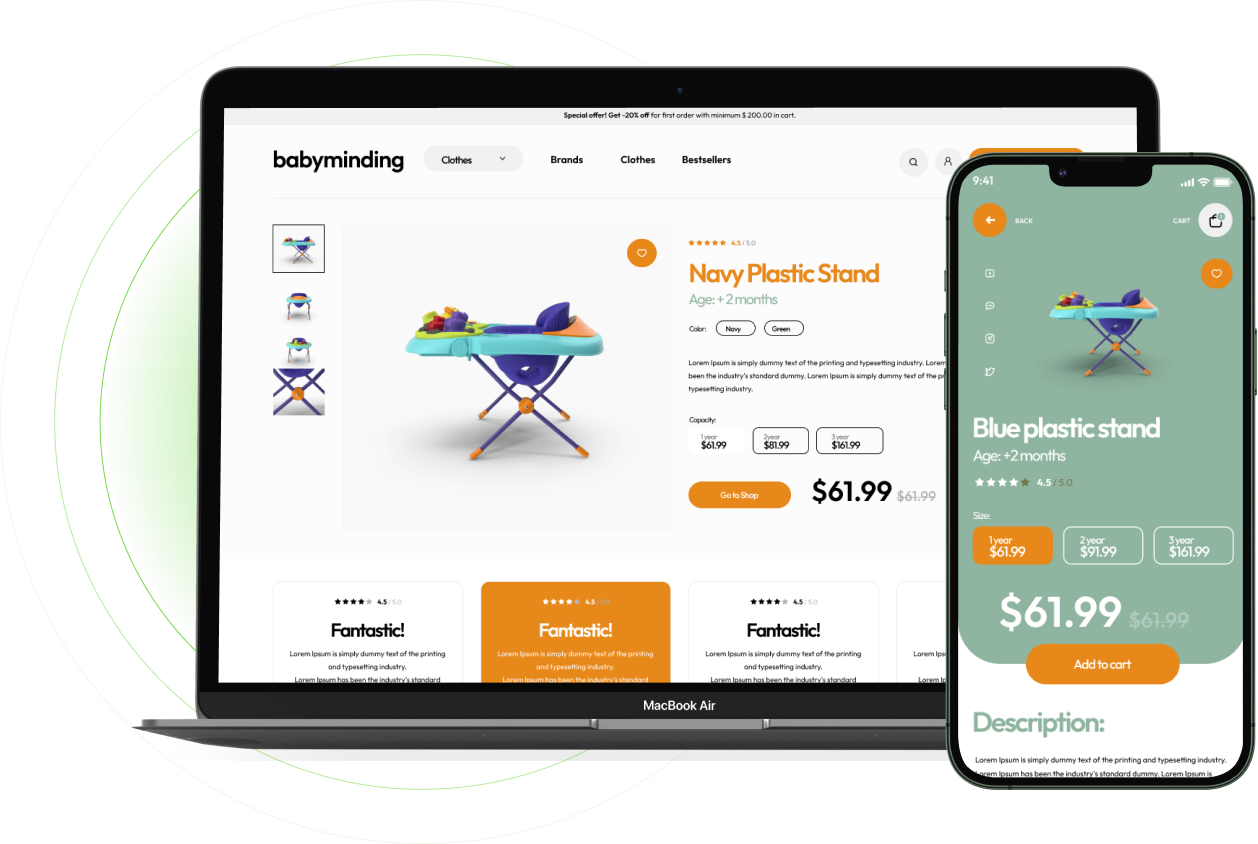 Allow Visitors To Fully Explore
Your Product
Incorporate countless high-resolution images and videos for each of your products. Provide comprehensive information to your audience to aid their purchasing decisions. Establish credibility, foster trust, and dramatically increase your conversion rate.
Provide Your Customers An

Exceptional User Experience
Your customers crave a seamless and enjoyable shopping experience. This theme assists you in constructing a swift, responsive store compatible with all contemporary mobile devices. Enable purchases from your store regardless of your customer's location or their chosen device for visiting your store.
Guarantee Your Customers

Locate Their Desired Products
Efficient navigation is crucial to every thriving eCommerce store. With the aid of sophisticated filtering and search mechanisms, your consumers can swiftly locate any item they need. Include product details, organize them into categories, and encourage your customers to delve deeper into your store's offerings.
Using this theme, you're not merely creating another online store. You're crafting a compelling brand to which your audience can pledge their loyalty. Facilitate the development of a relationship with them and witness them return consistently for more of your products.
Your Customers Have Access to Countless


Stores with Just a Mouse Click

With our theme, you can provide them with ample reasons to select your store over others.
Product Favorites
Engage your audience by allowing them to curate personalized lists of desired products. Utilize this data to lure them back for a purchase, thereby significantly boosting your earnings.
Intelligent Product Filtering
Implement intelligent product filters to simplify your visitors' search for their ideal product. Possible filters encompass product availability, price, color, size, product category, and brand.
Product Demonstrations
Videos can drive sales. Go a step further than just product images and enhance your conversion rates with product videos. Integrate them directly into the product gallery alongside images for a more interactive shopping experience.
User-Friendly Product Pages
Facilitate a hassle-free shopping experience at your store! The layout of each product page is crafted to highlight crucial information prominently and accessibly, thereby assisting your visitors in their purchasing decisions.
Adaptive Layout
Currently, nearly half of all online transactions are conducted via mobile commerce. Ensure your audience receives a seamless shopping experience, regardless of the device used to access your store. To assist you in achieving this, we have rigorously tested the Babyminding theme across various contemporary mobile devices.
Performance-Enhanced
One crucial factor impacting both user experience and SEO is speed. It's a significant factor in search ranking and plays a pivotal role in influencing your conversion rate. For this reason, we ensure that the code for every theme we create is neat and optimized for speed.
Robust Coding
Before launching any theme, we meticulously verify the integrity and security of its code. We frequently roll out updates for our themes, often encompassing additional security features. This ensures continuous protection for your store, your customers, and their respective data.
A Comprehensive Package of Essential

Ecommerce Features
in One Extraordinary Theme

Explore the diverse facets of the theme.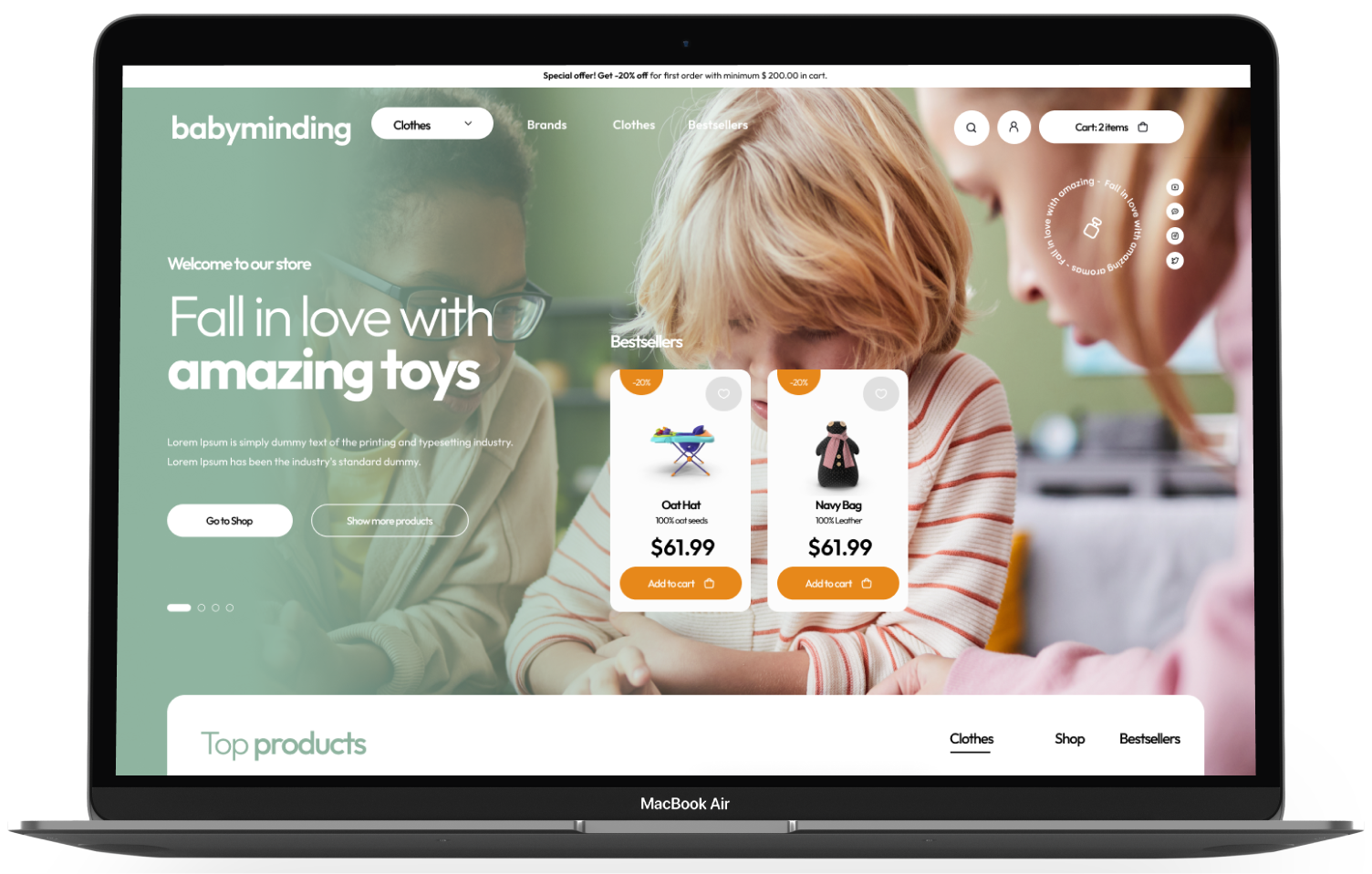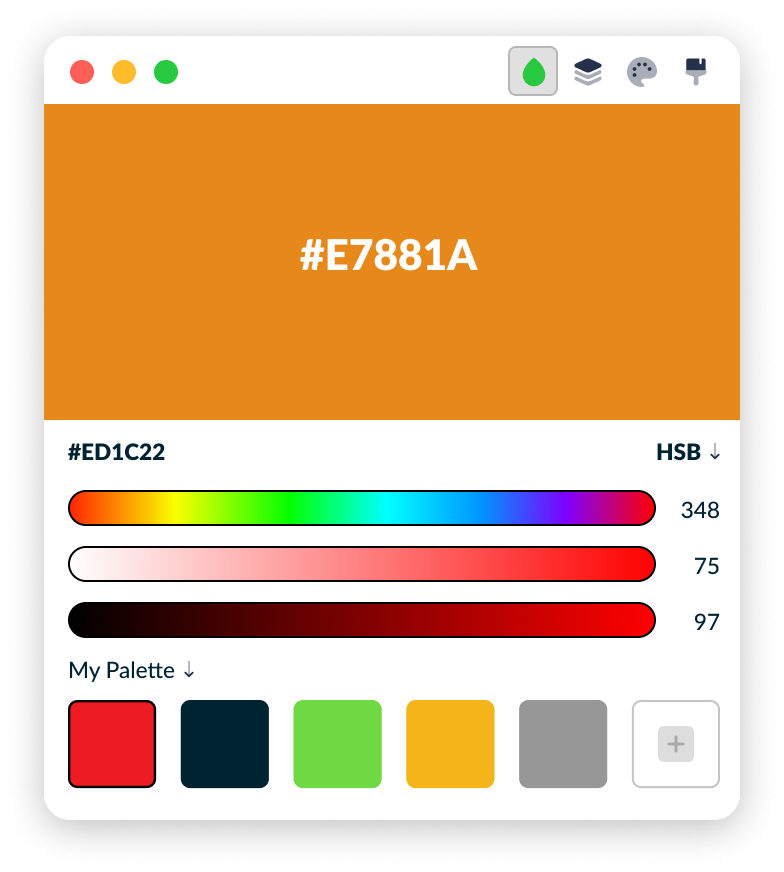 Designed

By Experts

Years of expertise turned into code.
Acquire All Necessary Tools For Online Sales
Several members of our team bring years of experience in operating and expanding eCommerce enterprises. Leveraging this expertise, we've developed a theme that encompasses all necessary features for establishing and managing a prosperous online store.
A Theme Designed To Drive Conversions
Our extensive experience in the field has given us insights into what strategies succeed and what don't. While we can't generate product images for you, we can provide a theme that's geared towards maximizing conversions. This includes optimization in areas such as speed, product pages components, and layout.
Designed For Your Unique Industry
While numerous eCommerce themes exist, a truly prosperous store requires a theme crafted specifically for your niche or sector. With our Babyminding theme, you're equipped with all you need to establish a thriving online baby clothes and accessories brand.
Simplicity in Incorporating Integrations
To maximize your eCommerce store's potential, integrating it with third-party tools is essential. Our Babyminding theme is designed for effortless integration with a variety of popular eCommerce applications, including top autoresponders and payment gateways.
Want More?
Get our eCommerce package!
A Theme Focused on The Baby Niche
Acquire a swift, adaptable eCommerce theme designed to aid in selling your products. Babyminding is a contemporary theme, fine-tuned for high conversion rates, and specifically developed considering parents and what they want for their babies. This theme equips you with all the essentials to attract and maintain a customer base.
Boost Brand Trust
Launch a contemporary eCommerce store that instills trust and a sense of security in your audience. Utilize the array of beneficial features provided by the Babyminding theme and begin shaping a distinguishable, reliable brand from the very beginning.
Begin Trading Swiftly
Don't lose precious time in store setup. With our eCommerce package, you receive a fully-prepared store that's ready for immediate selling. And all this can be achieved in days, not months!
Questions and Answers
Frequently Asked Questions