We Are Dedicated To
Boosting Your Sales
Every theme we build is the result of years of eCommerce expertise. Use our theme specifically for landholding
and property management and update your website with all the newest features.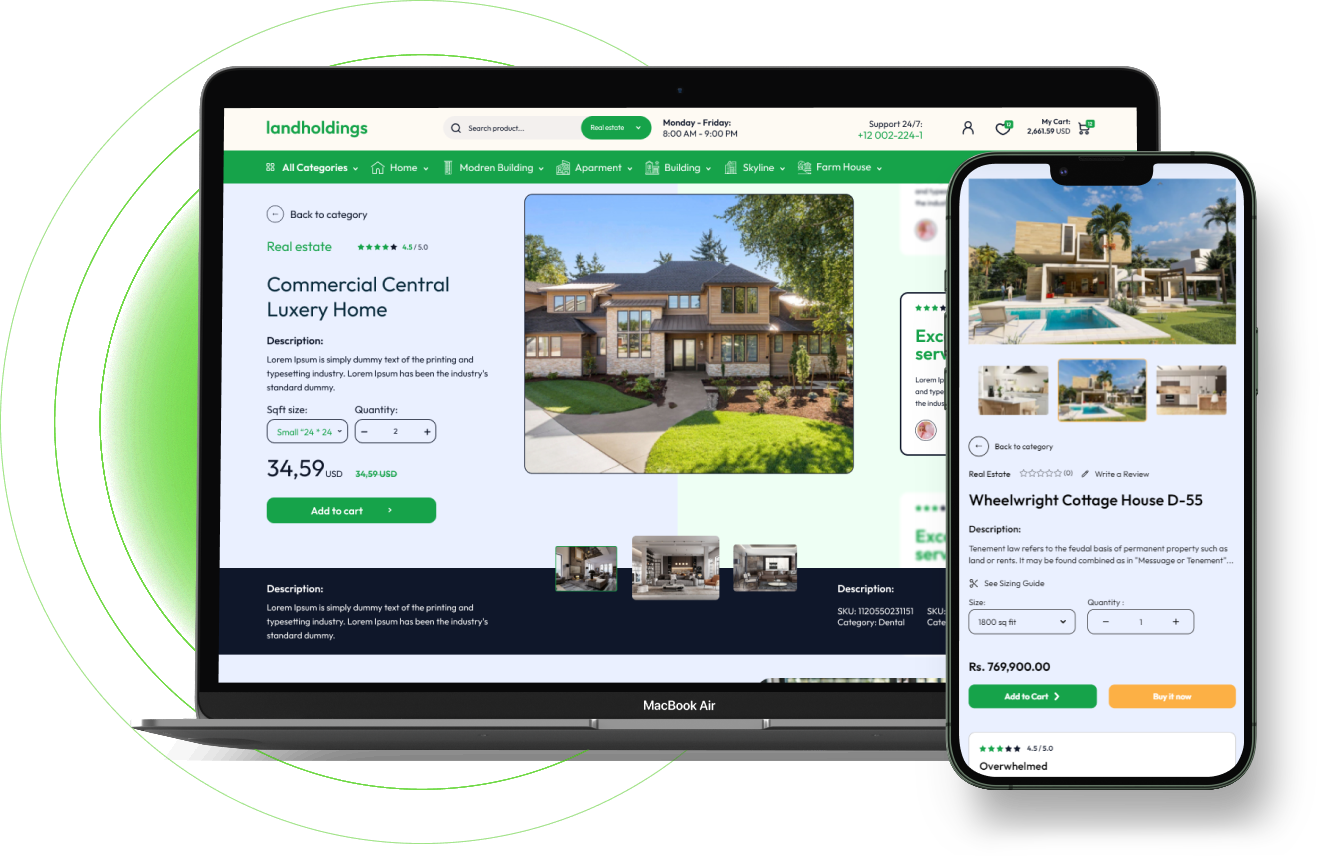 Allow Users To Explore
Items In Detail
Boost your conversion rate by demonstrating authenticity and fostering trust. Give your customers all the info they require to determine whether to buy. For each property, add as many high-resolution pictures and videos as necessary.
Advanced Filtering

And Search
The basis of any successful online business is intuitive navigation.
Thanks to our user-friendly and sophisticated navigation system, customers have no trouble finding the things they're looking for on your website. Let your consumers explore the depths of your store's offer by adding product attributes and categorizing them to make it easier for buyers to find and buy them.
Exceptional Shopping

Experience
Your target market expects you to make the purchasing experience simple and enjoyable. Our landholding theme offers a responsive webpage that works smoothly on any device, ensuring you can buy anything whenever you want.
"Your clients will be pleased with the usability and look of the landholding theme, which will make them frequent buyers. Let them build a lasting relationship as they return for more items."
The Attractive Model Of Your Landholding


Store Will Give You Loyal Customers

Thanks to our theme, some of the many reasons to choose your items are:
Create Instant Wishlist
Encourage return visits from your customers! Our theme lets them make custom shopping lists with the stuff they desire to buy. Boost sales using the data to persuade customers to return and buy from you.
Smooth Navigation
Make it simple for users to locate the particular product they want by using smart filters. Price, size, availability, color, and type are a few examples of product filters.
Captivating Videos Library
Videos are commercially more successful than images. Use short, attractive videos to maximize your conversion rate and to make the whole process even more engaging; combine them with item images and link them in the gallery.
Easy To Navigate Product Pages
Make it simple to purchase at your store! The page's layout ensures that all information needed is easily accessible, making the buying process easier.
Adaptive Layout
Roughly half of all sales are made through mobile devices when shopping online. Regardless of the device used to visit your site, they can enjoy a seamless purchasing experience with our Landholding theme, which is tried and tested on a variety of current mobile devices.
Optimum Speed
Speed is critical for SEO's smooth user experience, which greatly affects your conversion rate. So, we make sure our theme has a speed-optimized and clean code.
Strong Code
We thoroughly examine the security of every theme's code before making it available to the general audience. We often provide theme upgrades that add new security measures to your shop and consumer data.
One Powerful Theme With

All The Features
Required To Launch Your Business

Look at the many designs for the Landholding Theme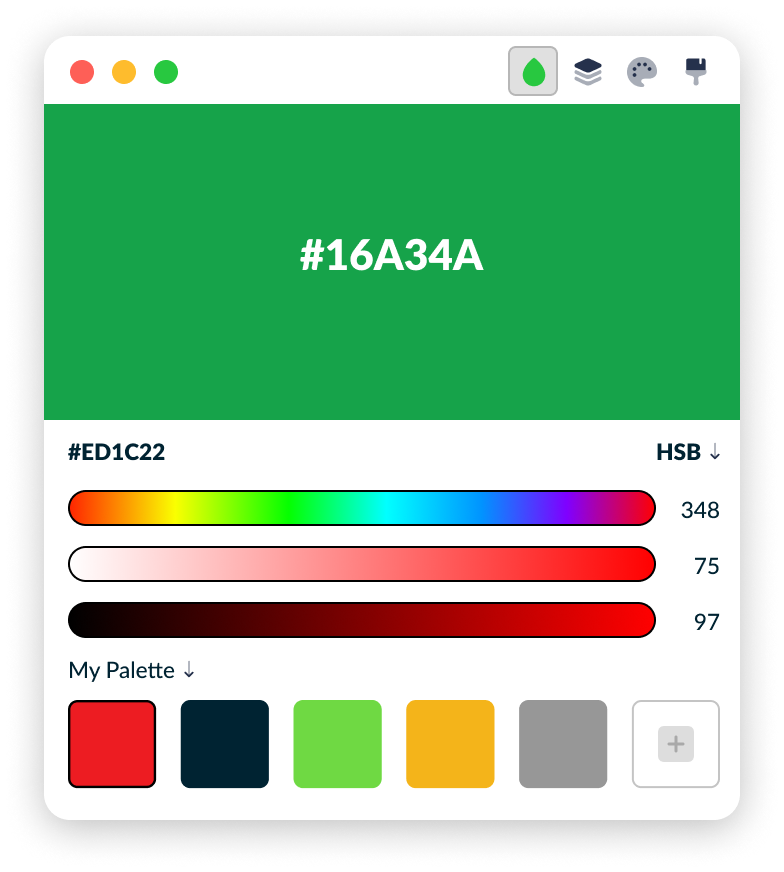 Developed By A Team

of Skilled
And Experienced Professionals

The code used displays the skills we've gained over years of practice.
Receive All Functionalities To Sell Online
Over the years, our members have gained experience expanding and managing online businesses. As a result, we produced a theme with all the functionality required to manage and establish a profitable online business.
A Converting Theme
Years of experience in the eCommerce field have taught us what is effective and ineffective. We may not provide product photos, but we can provide you with a converting theme that is conversion-optimized. Aspects such as product page, layout, and performance speed are all part of this optimization.
Designed For Your Particular Niche
There are many themes available for online business, but in order to have a genuinely thriving online company, you must acquire a theme designed and created especially for your niche industry. With our landholding theme, you have all you need to launch a profitable online store.
Open To Any Integration
A theme is only the start as it requires ongoing adjustments and enhancements. . You should link your eCommerce store with various tools to maximize its potential. Resultantly, features may be added or removed without any difficulty. Some of these features and integrations are uncomplicated payment methods or autoresponders.
Looking For More

Than Just A
Plain Landholding Theme ?

Develop a Landholding online store and its eye-catching theme to kickstart sales instantly.
A Theme Focused On Landholding
Purchase a responsive theme that will aid in the sale of your property. You have all the tools you need to draw in and keep clients with the theme.
Friendly Layout
Want an online landholding store that clients will feel confident using? Utilize the amazing features of the Landholding theme and start developing a credible brand right now.
Sell Instantly
Using our theme package, you receive a full-featured, safe store within a few days so that you can drive sales immediately.s
Questions and Answers
Frequently Asked Questions