A Flexible Theme Tailored for
Every Business
Every element has been thoughtfully designed to ensure that your business's essence shines through. From color palettes that echo your brand's personality to layouts that elegantly present your products or services, 'Versatility Redefined' transforms your website into an inviting, immersive experience. Seamlessly transition between styles, elements, and functionalities as your business evolves – all while maintaining a cohesive and compelling online presence.
Barbecue shop
Grilled meats
Smoked flavors
BBQ cuisine
Barbecue traditions
Tasty ribs
Brisket perfection
Chicken wings
Flavorful spices
Smokehouse
Community dining
Culinary experience
Theme Features
OpenCart 4.0.1.1

Responsive theme

Multi currency

Easy theme setup

Custom Product Tabs

Dummy data provide

default modules redesigned

List/grid product view

Cloud Zoom effect

Carousel displays

Custom top menu feature

Product "Sale" badge

Product Reviews

Stock Countdown

Wishlist Product
Barbecue Theme Enhances

Sales Growth
Our professionally designed Barbecue theme boasts years of experience aimed to grant success to your e-commerce business.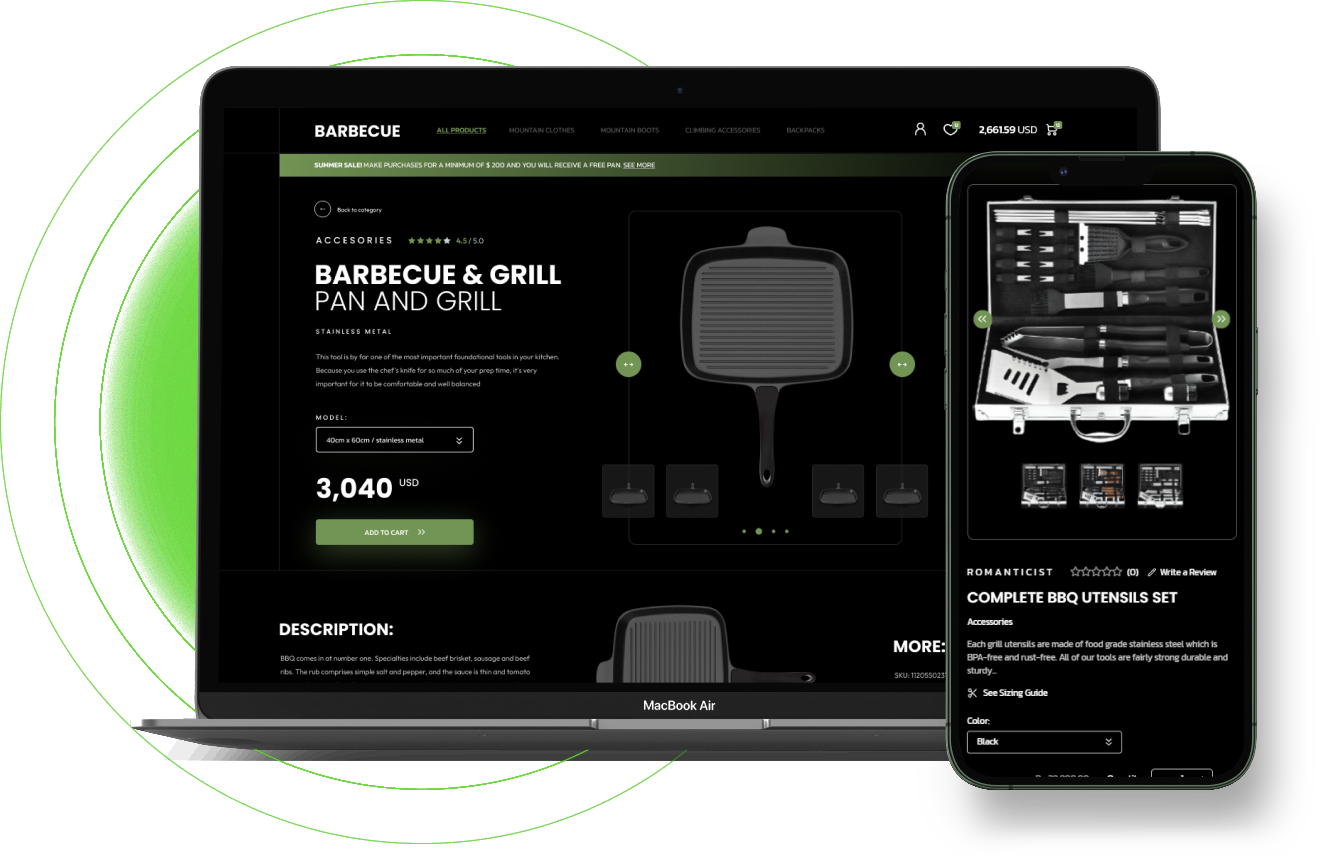 Add Visual Details
To All Items
Catch the audience's interest by showing them visual details of your products. Upload images and videos to allow the users to better assess the quality and appearance of your products.
Ensure Your Customers Always

Find What They Need
Save your visitors' time by introducing the facility of filtered searches. Sort products into multiple broad categories to help new and old buyers find the right product with minimal fuss.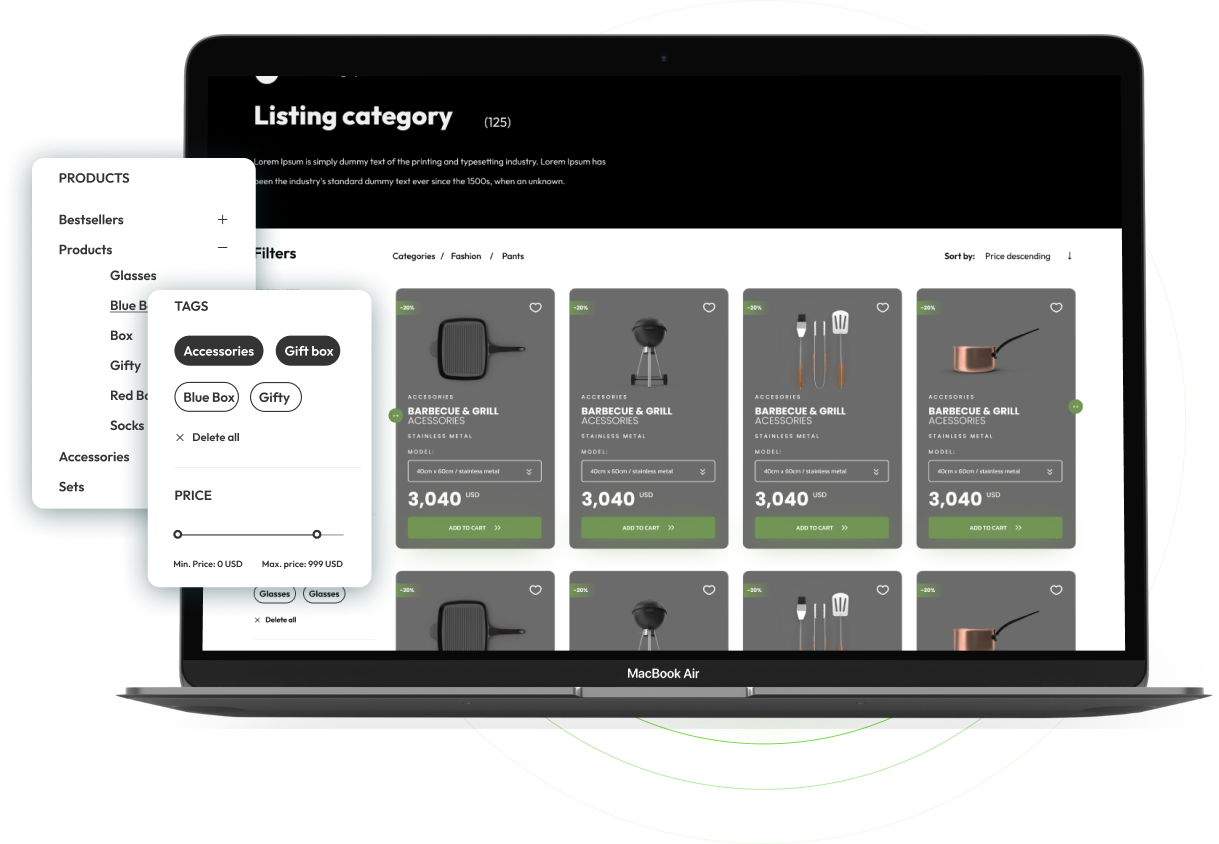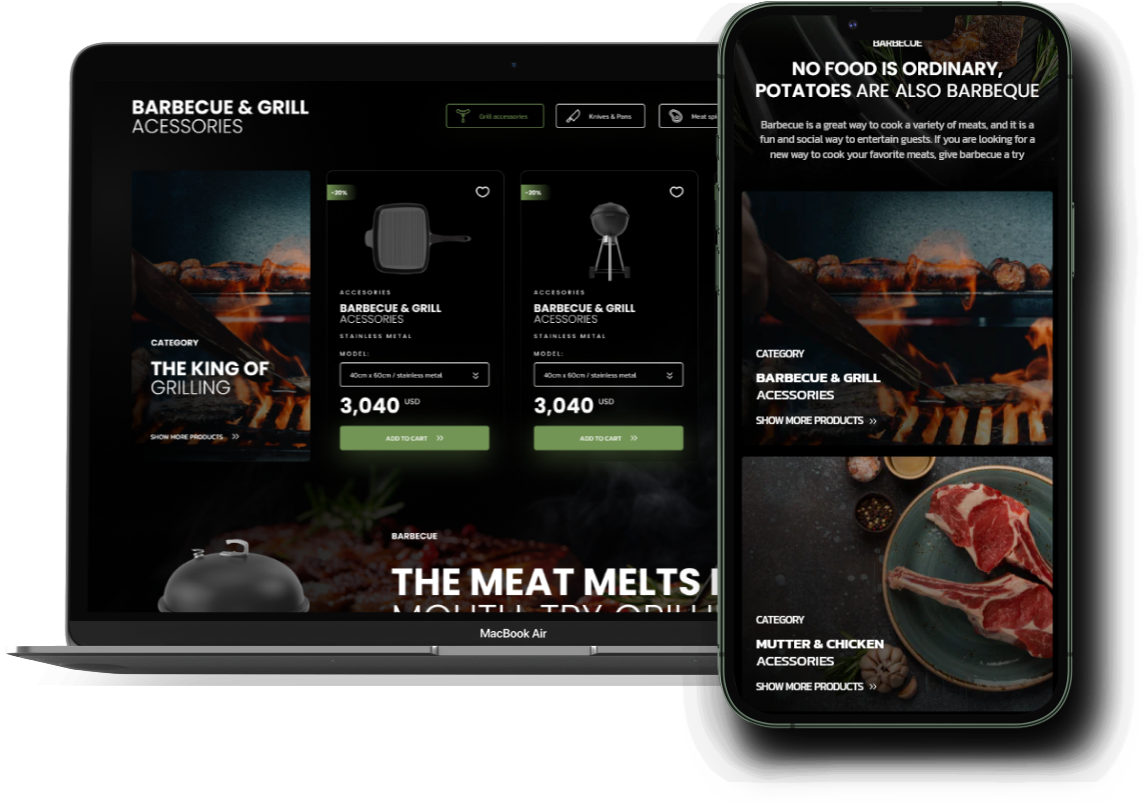 Improves Brand
Reputation
The Barbecue theme lets visitors shop with ease and fun, which benefits your business to stand out in the competition. As this theme is mobile-friendly, the users find it interesting and convenient to shop anytime, anywhere, from your store.
This theme helps you achieve the ultimate goal of every successful business, which is to build a trust-based relationship with customers. As a result, visitors show interest in buying more products from your store, which promotes faster sales.
Features That Keep Customers Visiting


Your Store For More Shopping

Ensure a genuine and loyal customer base for your e-commerce store with the help of amazing features.
Save For Later
Let interested buyers create a wishlist and add products they are interested in. They can finalize their purchases from the wishlist anytime later.
Filtered Searches
Make product searching easier with search filters. When people are able to find products through different categories, they are more likely to reach the desired product in a minimum time.
Product Videos
Use technology in favor of your sales growth to the fullest. Add product videos to visually represent your offered items and keep visitors from going to another store.
User-Friendly Product Pages
Design product pages such that they are easy to navigate and give a clear idea about the credibility of the products. Mention all the significant details.
User-Friendly Design
Ensure that your store is responsive all the time. Make it accessible on multiple mobile devices to encourage customers to make instant purchases from anywhere in the world.
High-Speed Performance
Access speed makes or breaks the deal when it comes to online shopping. We are keen to provide themes with up-to-date codes to improve the speed.
Security Features
Our theme has been integrated with modern security features and updates that keep data safe on both ends. These features also give a sense of security to your buyers.
One Strong Theme That

Comes With
All The Essential Features

Have a look at what the Barbecue theme has to offer.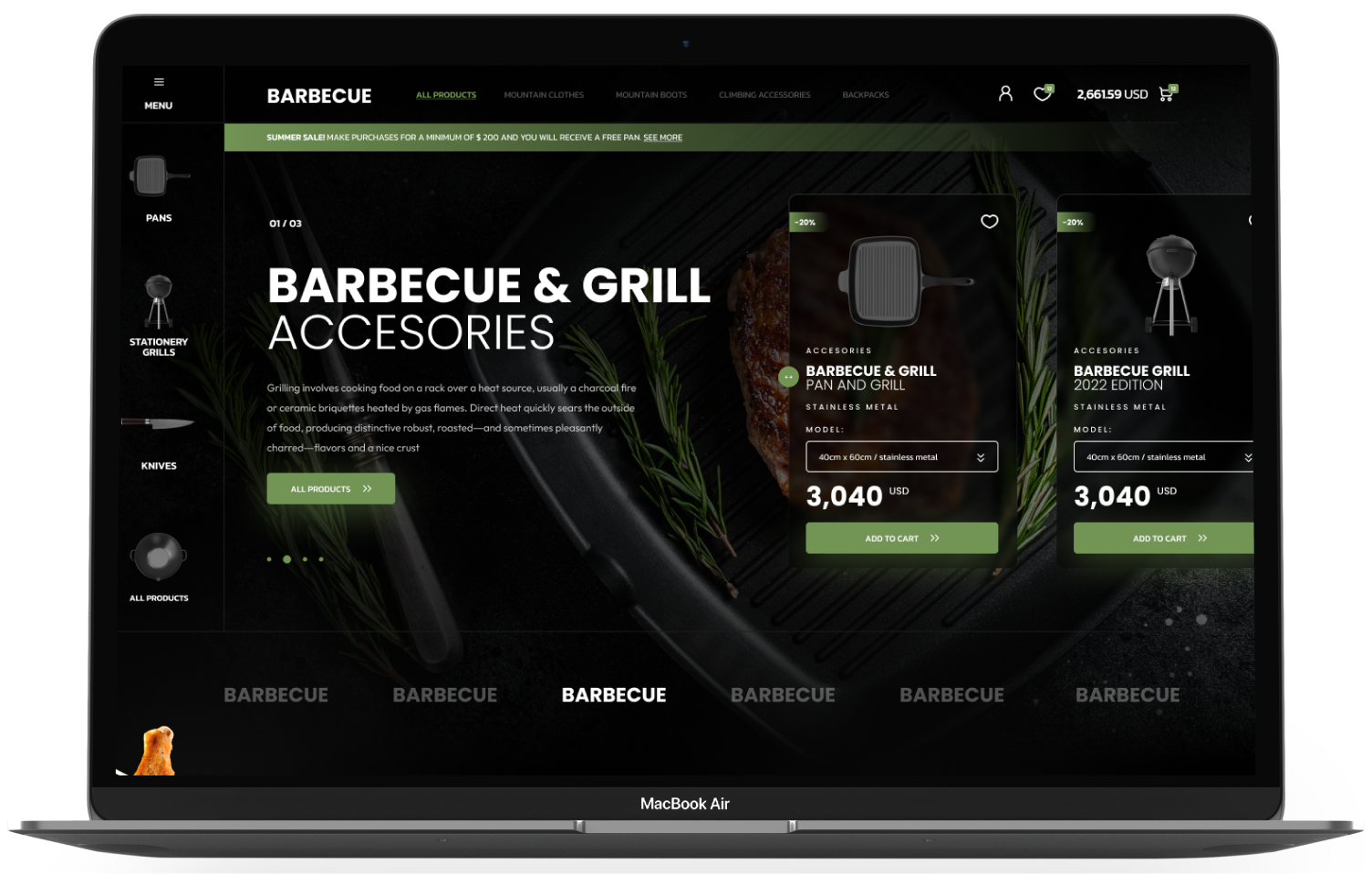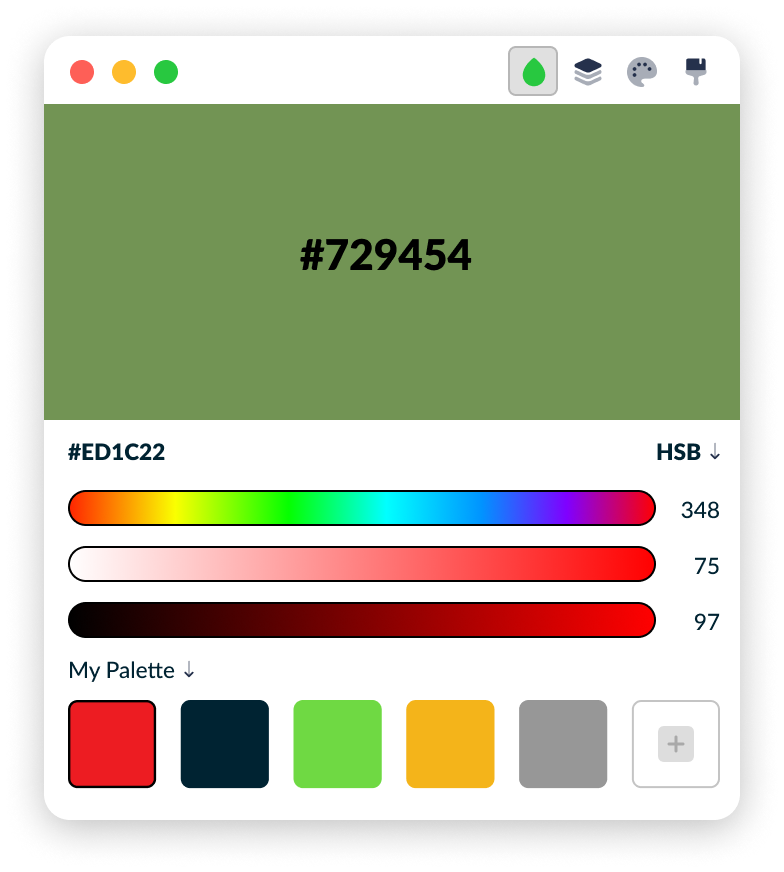 Professionally Designed

By
E-commerce Experts

Built with the efforts and expertise of e-commerce experts.
Enjoy Modern E-commerce Business Experience
The team of experts involved in creating the Barbecue theme has adequate experience in e-commerce sales. Therefore, you can find various features ideal for selling products online more efficiently and smartly.
Conversion-Optimized Themes
You can optimize many features in this theme anytime, as per your choice. Moreover, you can adjust theme designs to meet your branding requirements.
Brand-Specific Style
The Barbecue theme comes with all the characteristics needed to cater to your business, as its design is truly based on your brand needs. This way, it provides a store best suited for your business niche and customer preferences.
Integration-Supported
If you want to integrate new add-ons or updates, the theme is all for it. By adding third-party integrations, you can enhance your store's functionality.
Looking For A Barbecue Theme


With Additional Features ?

Create an online business store to sell products on the go.
A Theme That Fits The Fashion Trends
Rely on the Barbecue theme that fits all the modern fashion trends and industry standards. It allows you to act faster to customer activities, making them consistent followers of your brand.
Business-Specific Theme
Increase your brand awareness by making the most of the features designed and added specially for your business.
Ready-To-function Store
The store you get through our e-commerce package is always ready for business activities with full potential, saving you precious time.
Questions and Answers
Frequently Asked Questions