Sale!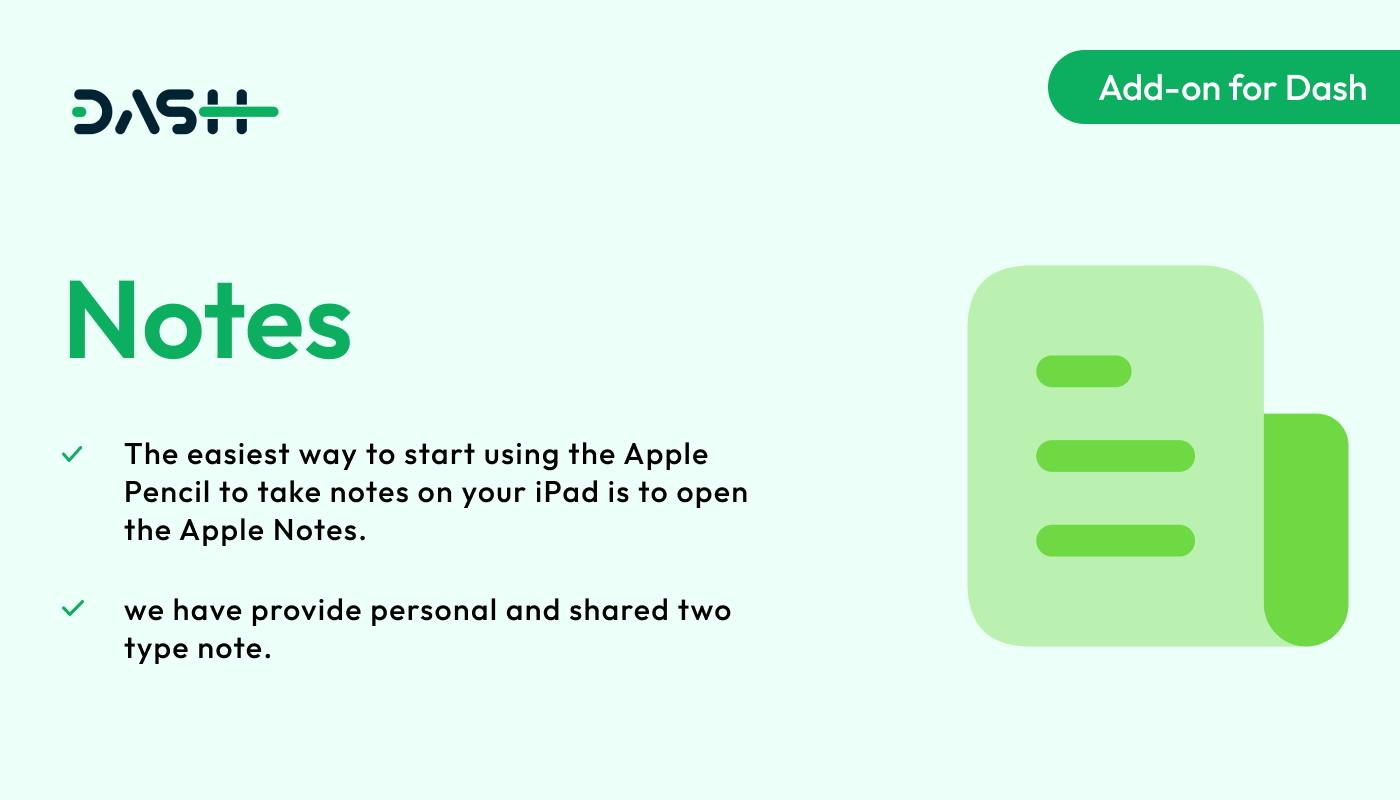 Notes – Dash SaaS Add-on
Pre-Required : WorkDo Dash SaaS

Free 6 Months of Support

Free Lifetime Updates

100% No Questions Asked Refund Policy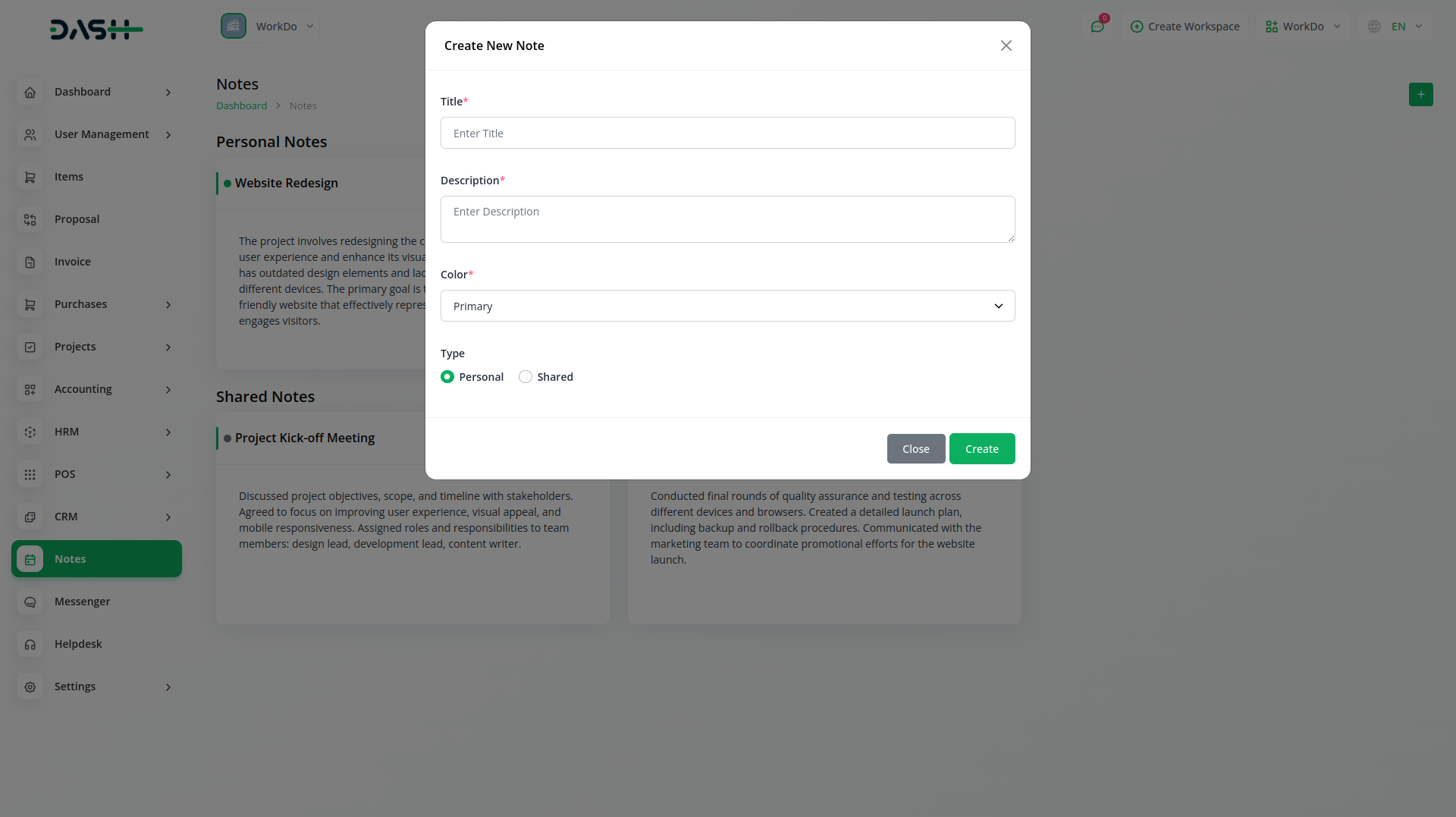 What is the use of Notes?
The easiest way to start using the Apple Pencil to take notes on your iPad is to open the Apple Notes app, tap the New Note/Compose button in the top-right corner and start writing or drawing. You don`t have to select the Apple Pencil icon before you start using it. That icon only brings up additional tools for you to change the type of tool the Apple Pencil is set to, like an eraser or a marker, along with ink color.
From our system
Screenshots from our system
Get a glimpse of the powerful features and stunning visuals that await you in our mobile app, delivering a seamless user experience like never before.
Additionals
This app is often used with these
Boost Your Business to the Next Level with the Powerful Extensions Designed for WorkDo Dash SaaS