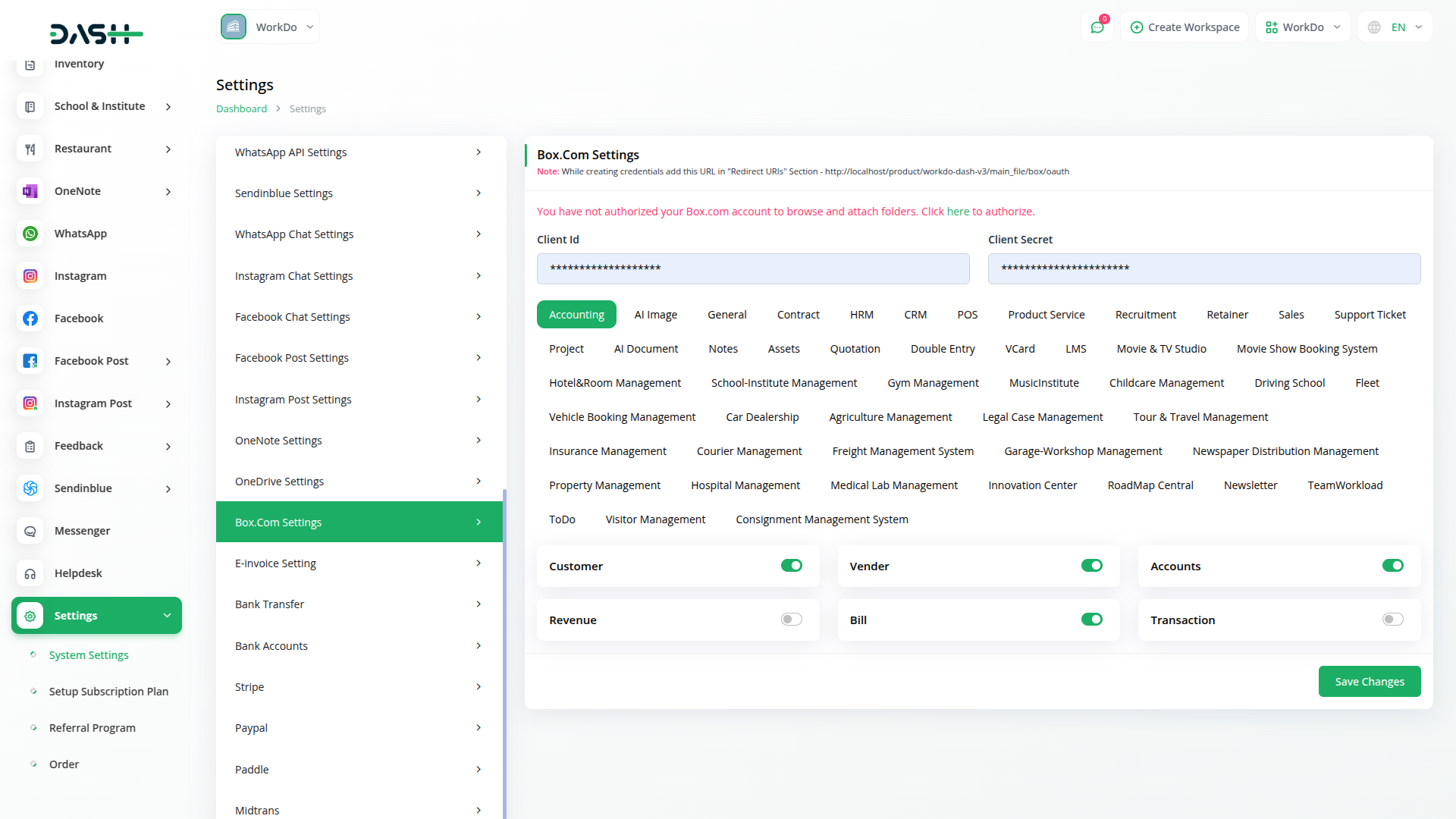 Settings Page for Box.Com Integration
Streamline your tasks and boost productivity by seamlessly integrating Box.Com into Workdo-dash. Save your Box.Com credentials , choose submodules to enable, and enjoy direct access to your documents and files. Say goodbye to unnecessary app switching and cumbersome downloads – effortlessly edit and view various file types right within the Workdo-dash interface.
Elevate Your Box.Com Experience with Workdo-dash
Experience a new level of file management and collaboration with Workdo-dash's Box.Com Integration. Explore files and images in stunning visual grids, simplify navigation with organised lists, and link Box.Com folders to submodules for enhanced collaboration and organisation. Elevate your workflow with seamless access, effortless editing, and precision-driven integration – all within the intuitive Workdo-dash platform.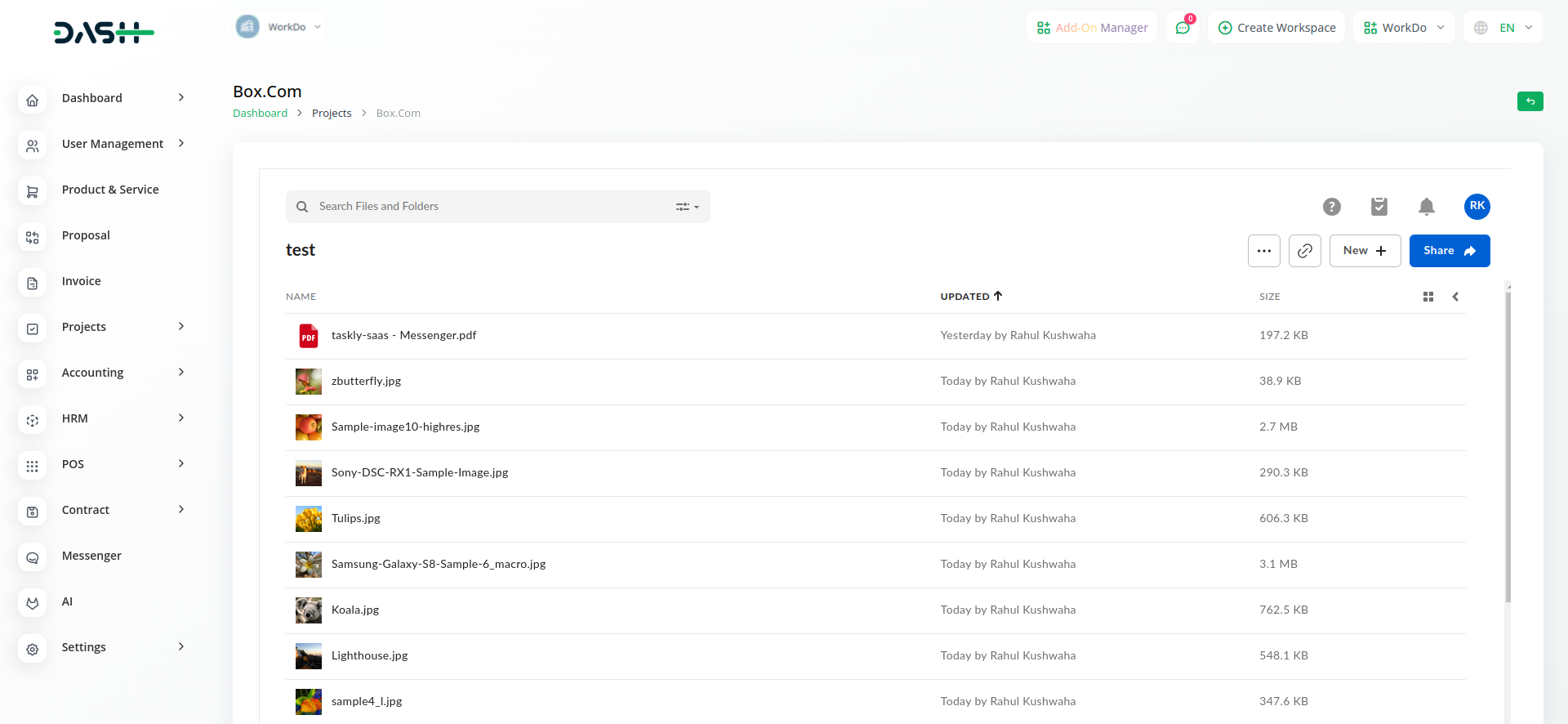 From our system
Screenshots from our system
Get a glimpse of the powerful features and stunning visuals that await you in our mobile app, delivering a seamless user experience like never before.
Additionals
This app is often used with these
Boost Your Business to the Next Level with the Powerful Extensions Designed for WorkDo Dash SaaS
Item support includes:
Answer pre sale questions or query
Answering technical questions about item's features
Assistance with reported bugs and issues
Help with included 3rd party assets
Free Installation services in some cases
However, item support does not include: