A Flexible Theme Tailored for
Every Business
Every element has been thoughtfully designed to ensure that your business's essence shines through. From color palettes that echo your brand's personality to layouts that elegantly present your products or services, 'Versatility Redefined' transforms your website into an inviting, immersive experience. Seamlessly transition between styles, elements, and functionalities as your business evolves – all while maintaining a cohesive and compelling online presence.
Menswear
Fashion for men
Tailored suits
Casual attire
Men's shirts
Accessories
Elegant clothing
Fashion trends
Menswear style
Clothing shop
Gentlemen's fashion
Men's clothing
Theme Features
Google's SEO

Mobile Optimized

Shopify's Font Picker

Lazy Loading Image

Custom Product Tabs

GDPR Cookie Popup

Builder Sections Home

Sticky Add to Cart

Ajax Cart popup

Custom logo

Newsletter Signup

HTML5 and CSS3 Tableless

Multiple Currencies

Stock Countdown

Product Reviews (app)

Compare Product

Wishlist Product

Quick View Product
Multiple Languages
You can create multiple Shopify stores, each dedicated to a specific language, and then link them together.
How Menswear Helps
You Sell
Here's why Menswear is the perfect choice for the men's fashion industry.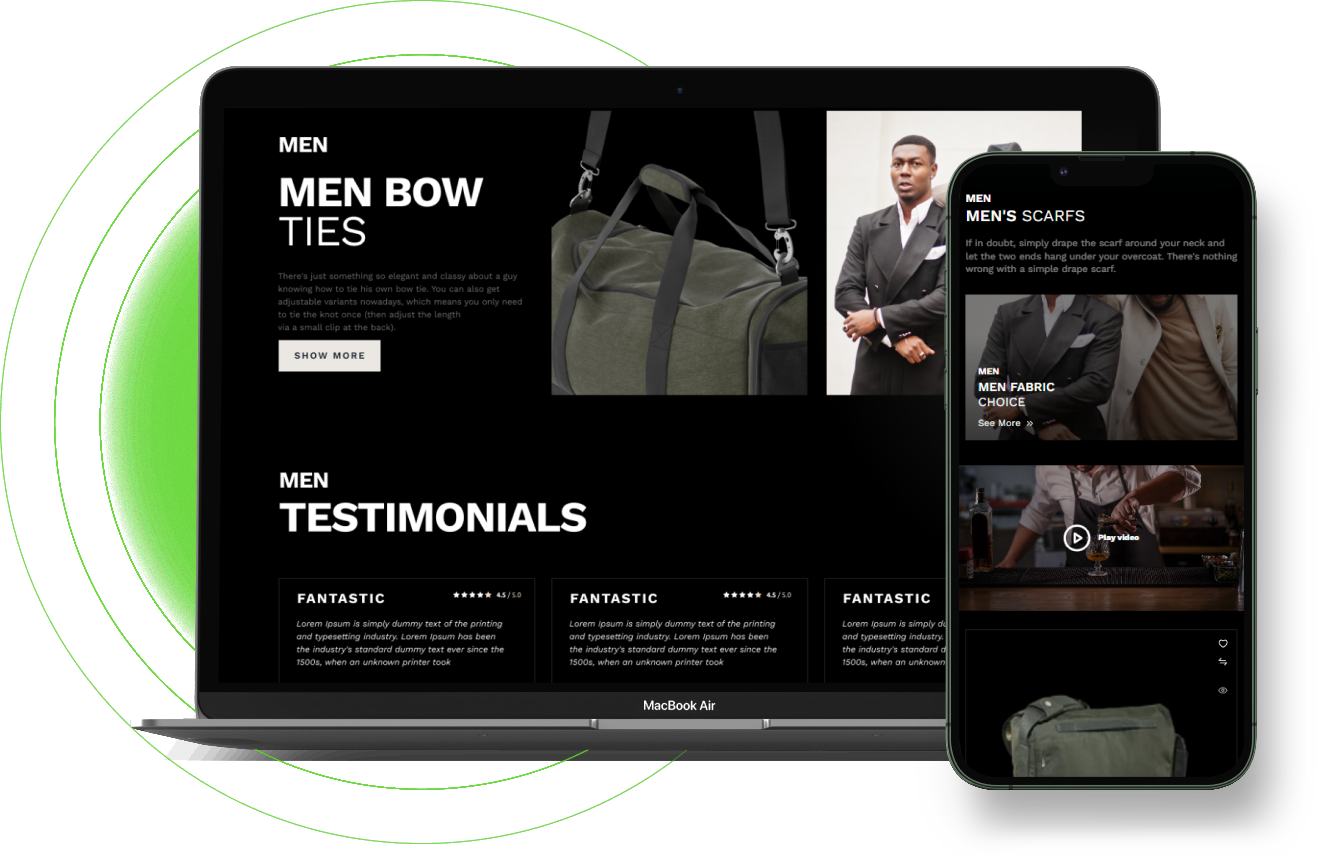 Help Customers Make
Informed Decisions
Create high-converting landing pages in minutes. Easily populate each product page with high-quality product images, videos, and product details. Leverage
your creatives and store's professional design to build credibility and establish trust. Watch as sales start rolling in and grow your eCommerce venture.
Make Finding the Right

Product Even Easier
Use the theme's intuitive navigation to help your audience find the right product. Allow them to filter search results by things such as product size, type, or material. Speed up customers' decision-making process to increase your conversion rate.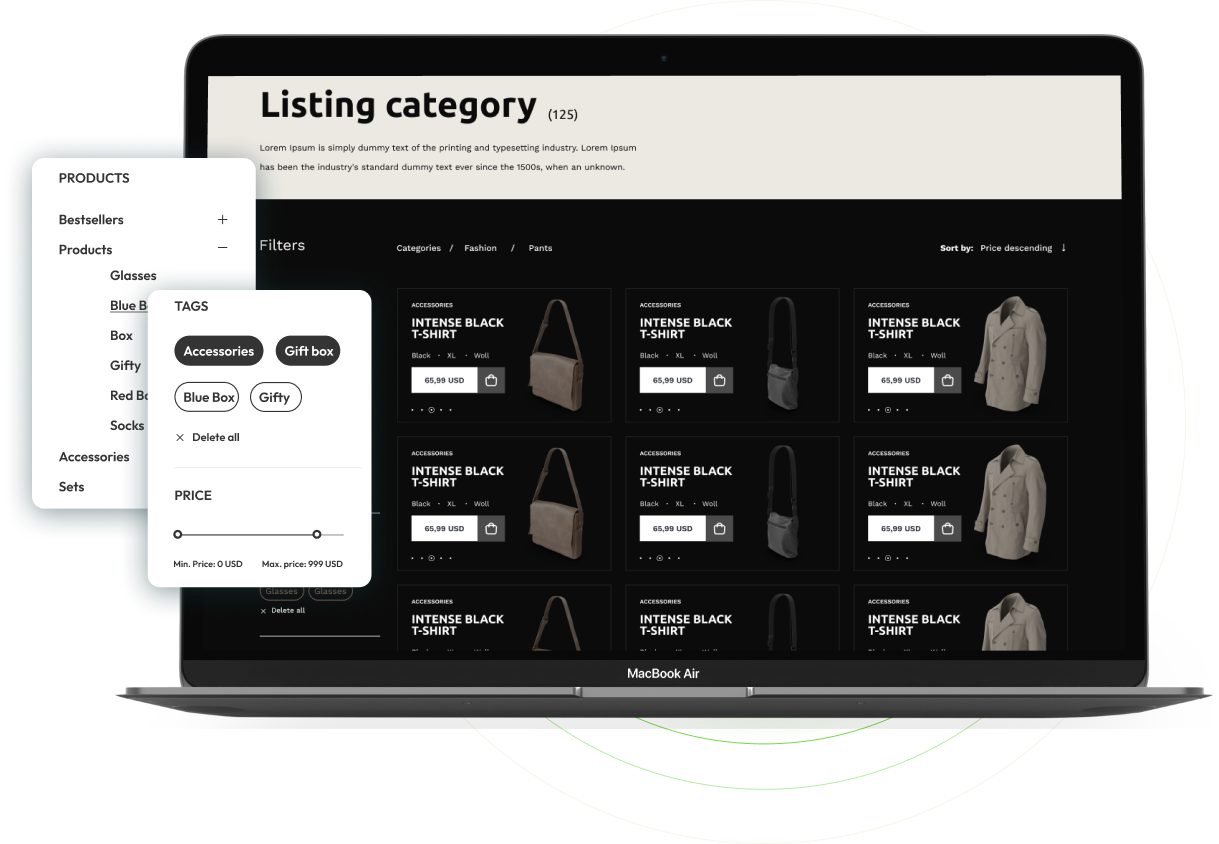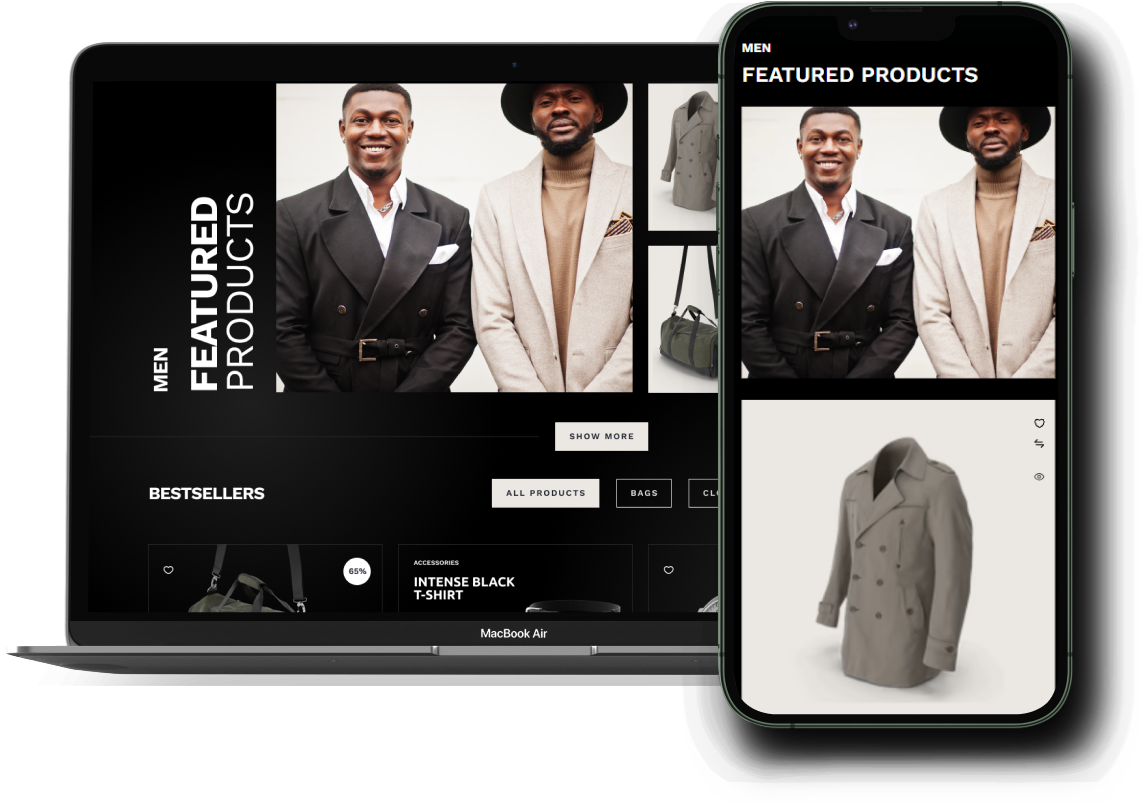 Spoil Your Audience with Excellent
User Experience
Great product quality is vital to making your customers happy. But, if you want them to come back, you need to make the entire experience of buying the product just as good.
With Menswear, you can create a store that's secure, fast, and looks great on all modern mobile devices. Thanks to that, your customers can browse your offer
with ease no matter what device they're using.
Menswear isn't yet another fashion eCommerce theme. Developed by a team of eCommerce experts, it gives you all you need to run and grow an online store. Add products, manage sales, and watch as your customers keep coming back.
Men's Fashion Is a

Crowded Industry.

Thankfully, Menswear gives you several tools that can help you encourage customers to pick your store.
Product Wishlists
Invite your potential customers back to your store. Let them add products to an intuitive, one-click wishlist. Use that data to encourage customers to visit the store again and strengthen your relationship with them.
Search & Filtering
Make it easy for customers to find the ideal shirt or pair of jeans. Whatever you're selling, it's critical that your customers can easily get to the right product. Thanks to product filters, your customers can easily narrow down search results.
Ease of Adding Marketing Videos
Take your product galleries to the next level with product videos. Mix them up with images and let customers choose what to see. Show your products in more detail, encourage people to take action, and drive your sales up.
Easy-to-Edit Product Pages
Forget about having to hire a designer to create high-converting product pages. Thanks to an intuitive dashboard, you can change the design or upload product creatives with a few clicks. This lets you customize the store with no design or development skills.
Responsive Design
Mobile is slowly becoming the king of eCommerce - and its market share is only growing. With Menswear, you can offer both desktop and mobile visitors an unparalleled user experience. Enjoy fast loading speeds and mobile responsiveness no matter the device.
Speed-Optimized
If you want sky-high sales and a high position in SERPs, you need a fast-loading website. To help you achieve both goals, we took extra care to optimize Menswear for speed. Thanks to that it's one of the fastest fashion-focused themes out there.
Secure Code
Every theme is created using advanced PHP frameworks. We also test each theme for potential security threats and vulnerabilities. Additionally, to keep your website secure after deployment, we frequently update the theme.
Create a Store that

Suits
Your Brand

See the different Menswear customization ideas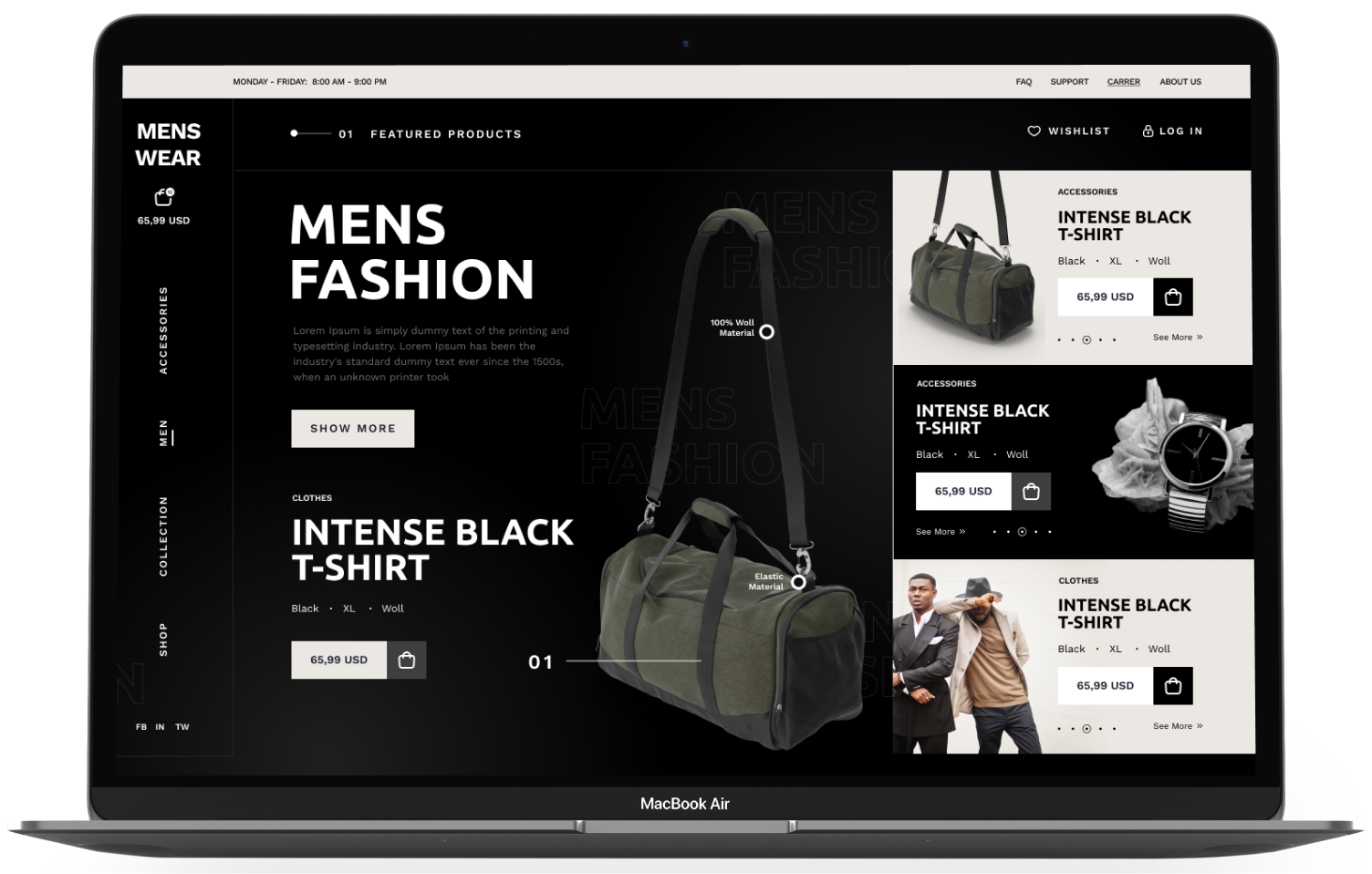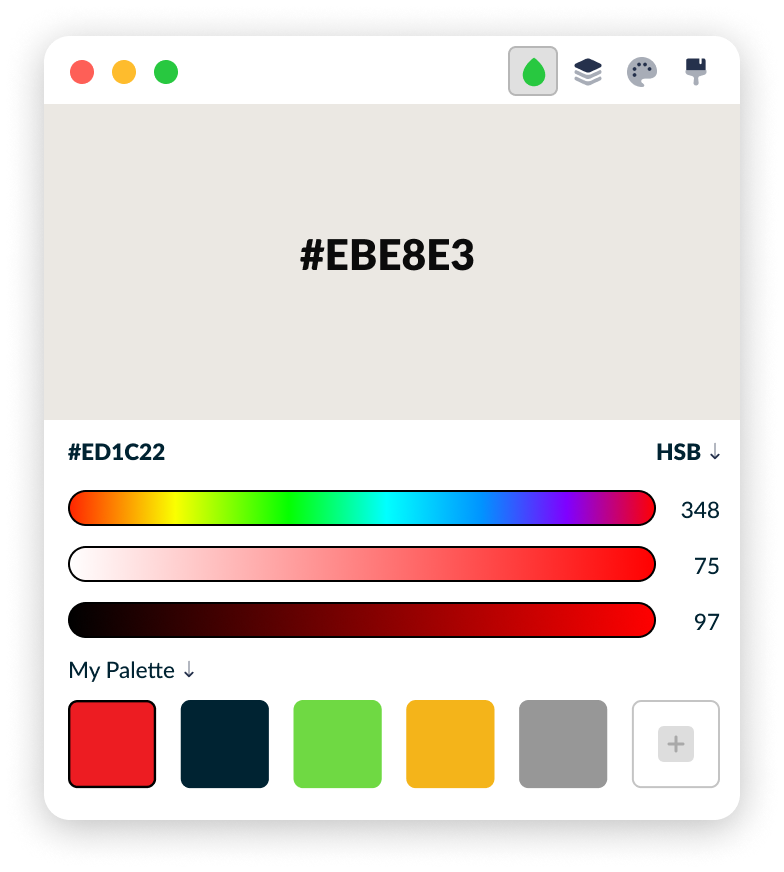 Good

Practices & Experience
Put Into Code

Menswear was developed by a team of eCommerce experts with years of experience under their belts.
A Complete eCommerce Theme
Manage all your products, creatives, and sales from a central dashboard. With Menswear, you get all the core features you need to start selling. Deploy the theme, customize it, add products and start growing your very own online store.
Conversion-Optimized Design
You don't need years of eCommerce experience to run a successful online store that sells your products. With Menswear, you can use predefined layouts to create high-converting product pages with ease.
Niche-Specialization
The internet is a competitive place. If you want to succeed, you need to leverage every advantage you can get. To help you stand out from the crowd, we created Menswear specifically for the men's fashion industry.
Integration-Readiness
To get the most out of the store, you want to integrate your theme with various third-party apps. The good news is, Menswear easily integrates with payment gateways and most of the popular plugins and apps.
Want More

than Just Menswear ?

Let us do the heavy lifting for you. Get a complete eCommerce store built by online sales experts.
A Men's Fashion Theme
Get started in the fashion industry in style. With the Menswear theme, you can start selling as soon as you add your products. The theme's intuitive dashboard gives you all the key features you need to manage products and track sales.
A Branded eCommerce Store
Get our Menswear eCommerce package and create a recognizable eCommerce brand. Get a high-converting online store that suits your branding and start building a long-term asset.
Time & Money Savings
You don't have to waste hours of your time trying to customize the theme from scratch. Let our experts deploy and design a complete online store for you. Use the time and resources that you save to focus on things that drive your business growth.
Questions and Answers
Frequently Asked Questions