Designed To Boost
Your Sales
Individuals with years of eCommerce experience designed the Lamp theme. Therefore, this theme will make
your website eye-catching and provide you with the tools necessary to grow your business.
Showcase Every Detail
Of Your Product
You can post as many high quality images and videos as possible, giving a detailed view of your product, as this will help build a loyal customer base and attract them to your product.
Help Your Customers Find

What They Need
As an online business having clean navigation is a very important tool, as it helps your customers explore your product range and see what you have to offer compared to your competitors.
Create A Unique

User Experience
The main goal for a user when shopping online is that the online shopping experience goes smoothly without any unwanted hurdles. The Lamps theme does exactly that and ensures that the users visiting your website have a smooth shopping experience without hiccups.
With the Lamps theme, you are not just building your brand, but you are also building a long-term loyal customer base.
Give Your Audience

A Unique
Shopping Experience

With the Lamps theme, you are offering multiple unique features to your customers:
Product Wishlists
This theme allows your customers to create personalized wish lists for products they want; this can help increase your customer's interest in your business as they keep coming back.
Smart Filtering
This theme also offers your customers a smart filtering option to help them find the exact product they are looking for.
Product Videos
Product videos are a great way of showing your customers every little detail of your product so that they can better understand what your product has to offer.
High-Converting Product Pages
This theme ensures that all the details of your product are visible on the product pages, which helps your customers make better buying decisions.
Interactive Design
The mobile commerce industry has been growing recently, which is why we have tested our products on all the latest mobile devices, ensuring that the theme can run properly.
Fast Response Time
Even a small delay can end up affecting your conversion rate by a lot. Therefore, we have kept our code clean and optimized to ensure a speedy shopping experience.
Reliable Code
Our code is constantly updated and thoroughly updated, which makes the code fairly reliable and secure.
One Powerful Theme, Providing You

With All The
Tools Necessary To Grow Your Business

Check out the multiple faces the Lamps theme has to offer.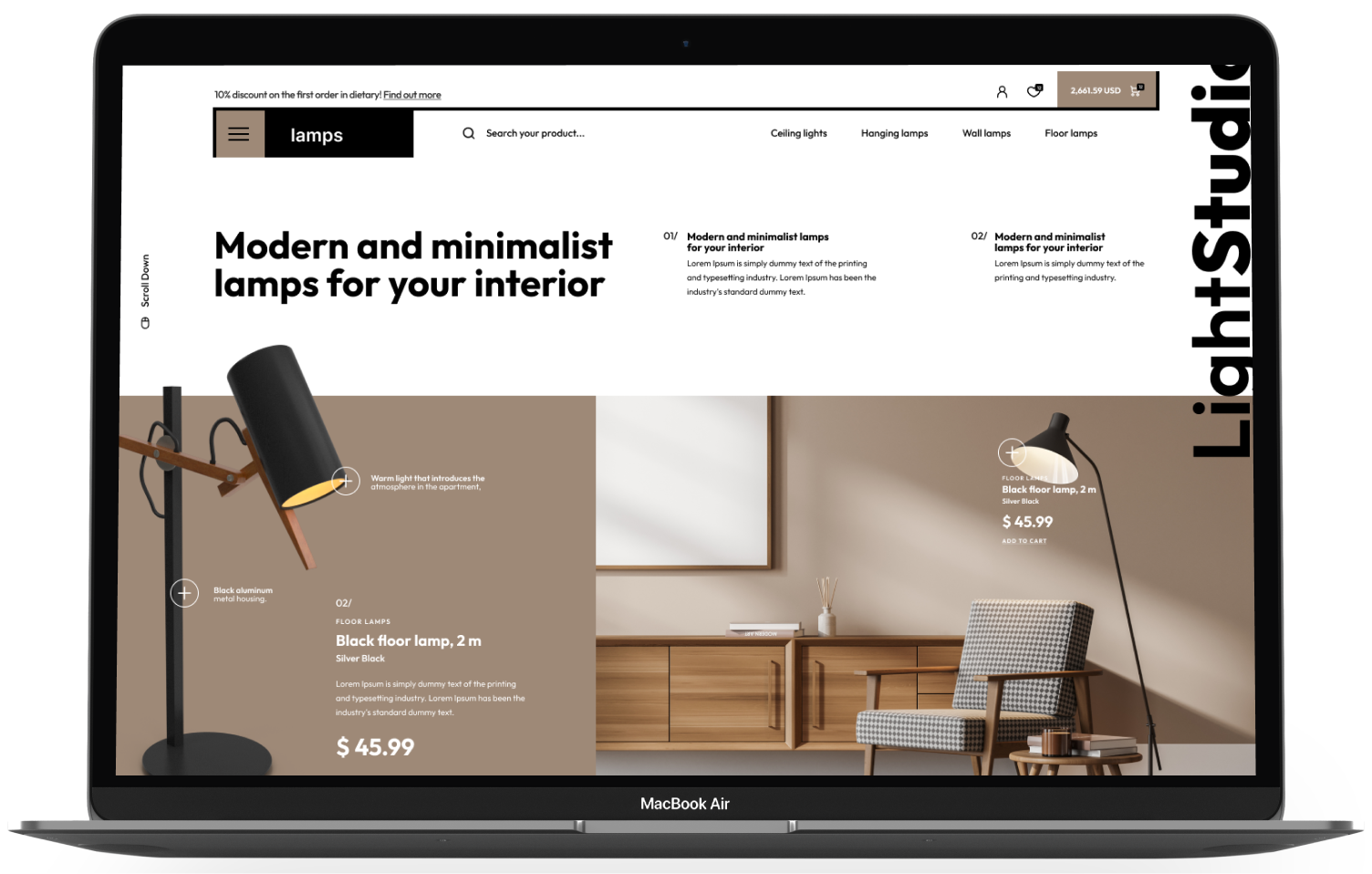 Engineered By A Team Of Experts

In
The eCommerce Industry

Experienced individuals in the eCommerce industry have made this theme.
All The Tools To Sell Online In One Theme
Lamps theme has been engineered by individuals who have years of experience in the eCommerce industry. Therefore, you will be provided with all the tools necessary to make your business successful.
High-Converting Theme
The Lamps theme has been optimized for conversation, which is why we provide you with a great layout and a fast theme to get the maximum amount of conversion.
Built For Your Specific Niche
There are many themes available online, but in order to be successful, you need a theme that is tailor-made for your niche, which is why we have developed the Lamps theme.
Hassle-Free Integration
Integrating third-party applications such as payment gateways and autoresponders is a vital part of your online business.
Need More Than

Just A Theme ?

Let us create a complete store for you with all the features required for your business to grow!
A Theme Made For Your Niche
This theme was created specifically to help you target the lamp industry, with the main objective of assisting your target customers and effectively making purchases.
Brand-Friendly Design
Get a modern store that will gain your customers' trust, making them feel secure when buying your products.
Start Selling From The Getgo
With our complete eCommerce store, you will not have to go through various steps to start selling and begin selling instantly.
Questions and Answers
Frequently Asked Questions