User Management
Need to setup multiple users to manage the operations on the platform? Here's how you […]
Need to setup multiple users to manage the operations on the platform? Here's how you can do it. Login to your account and on the left navigation bar, you'll find "User Management" option.
Under User Management, you can find options to manage users and roles. Now, in order to create users and assign the role i.e. permissions, first you need to set up a role.
Role:
Upon selecting this option, you'll get the list of created roles and the permissions assigned to the particular role.
Here, you can either modify/ edit the current roles by clicking on

icon or delete it by clicking on

icon.
To create new role, click on

and you'll get the below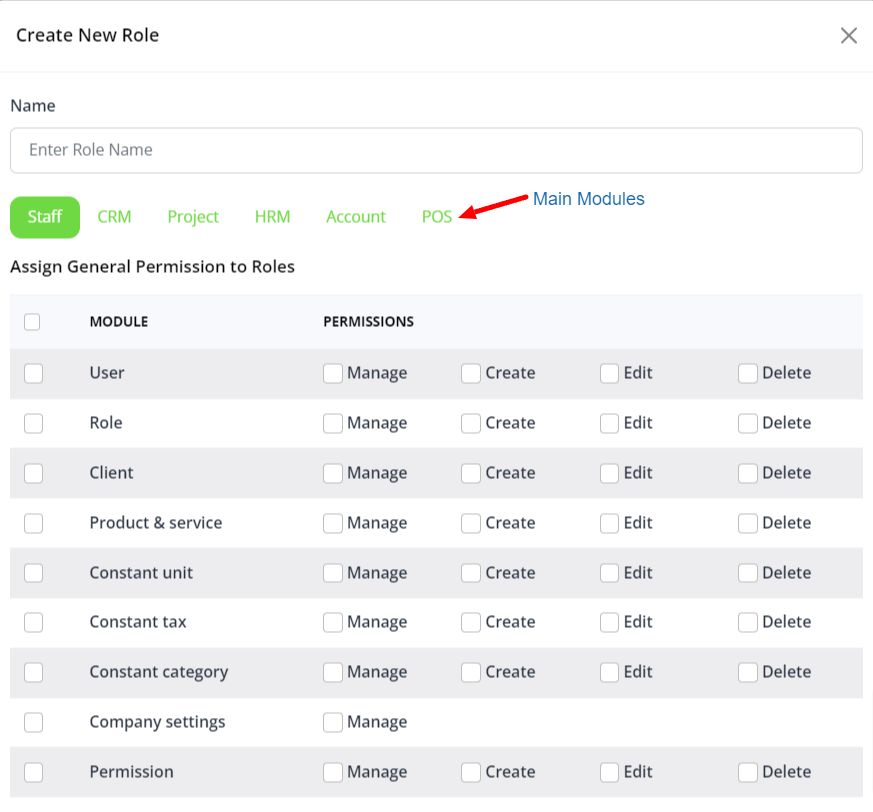 Now, you can enter the role name you want and select the main module you want the role to be created for and set the permissions for the particular role.
That's it! A new role created with permissions.
User:
Upon clicking on user, you get the list of users that exist already:

You can create a new user by clicking on ; you get below options to enter the details for: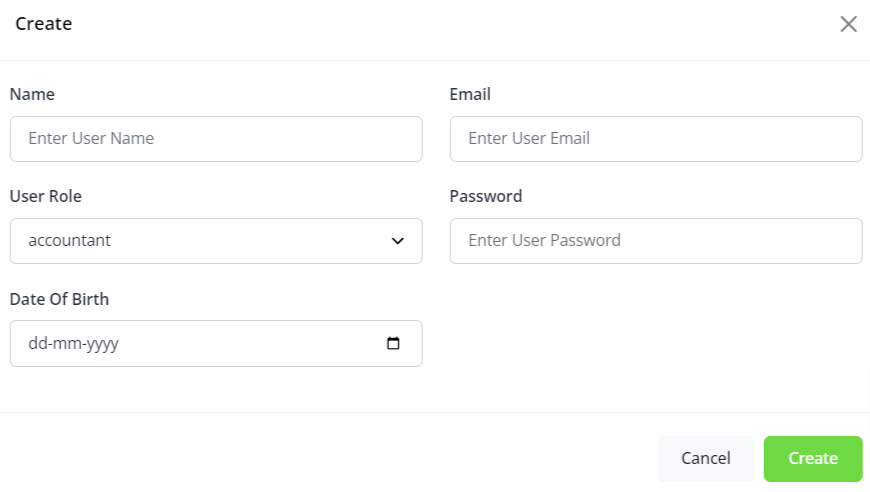 You enter the Name of the user, email address, select the role that you want to assign to the user and enter the other details.
Further, you can also perform edit, delete and reset password option on the users screen.
Need more
help

?

If you're still uncertain or need professional guidance, don't hesitate to contact us. You can contact us via email or submit a ticket with a description of your issue. Our team of experts is always available to help you with any questions. Rest assured that we'll respond to your inquiry promptly.
Love
what you see?
Do you like the quality of our products, themes, and applications, or perhaps the design of our website caught your eye? You can have similarly outstanding designs for your website or apps. Contact us, and we'll bring your ideas to life.