CRMGo System Settings
User Type: Company / Owner In this document, you'll see how to edit CRMGo branding, […]
User Type: Company / Owner
In this document, you'll see how to edit CRMGo branding, company, and system settings. This will allow you to create a unique user experience and adjust key information to suit your business needs.
Getting Started
To access the settings panel, you need to sign in with a Company / Owner account. Then, click the Settings button (you'll find it in the navigation menu).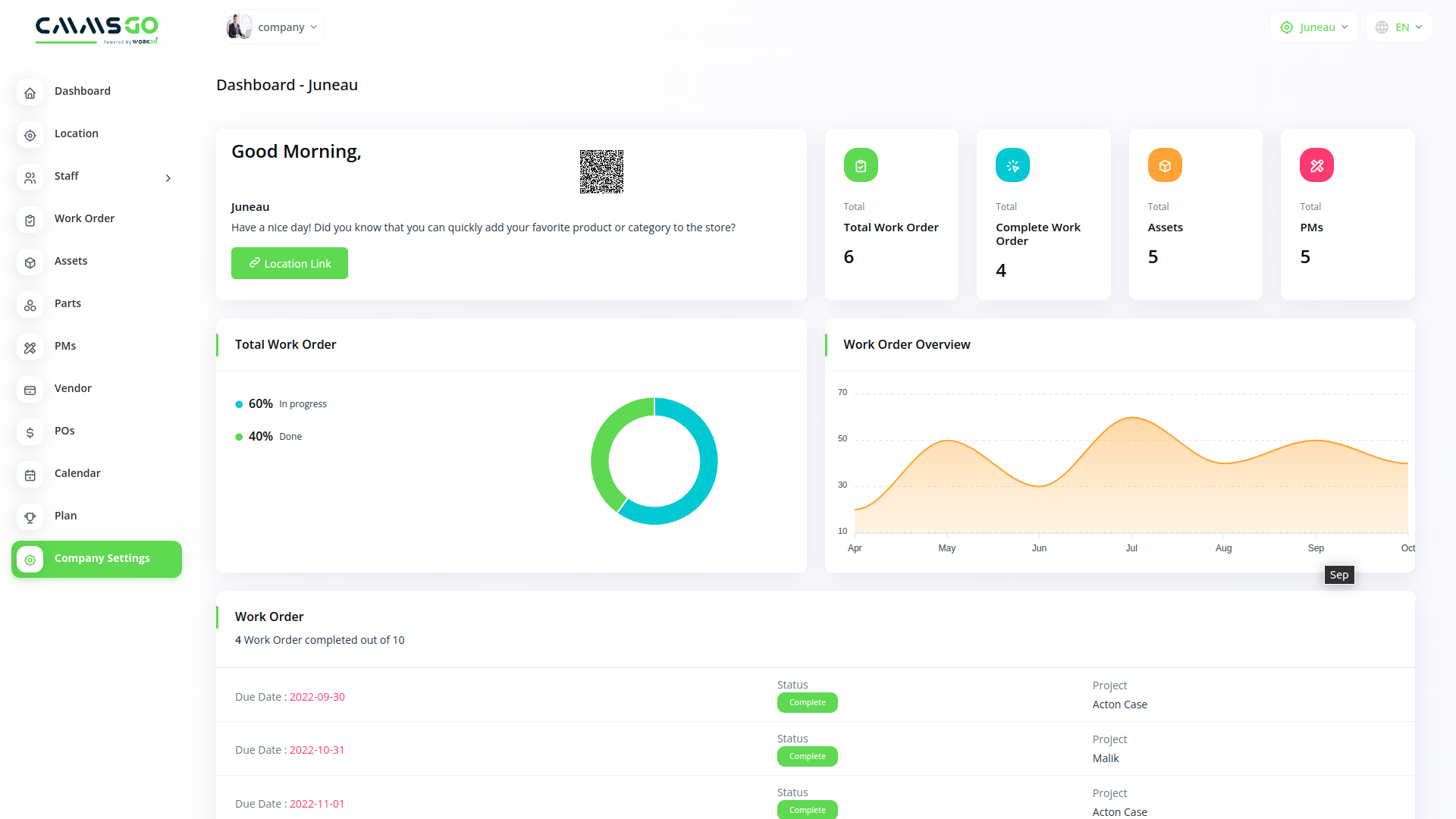 Editing Brand Settings
Thanks to our white-label solution, you can completely rebrand CRMGo. In this panel, you can edit the following:
Change the logo (upload both light and dark versions).
Change the favicon.
Set site title text.
Set site footer text
Edit default language.
Turn on/off the support for right-to-left text.
Enable or disable the landing page.
Enable or disable GDPR Cookie text.
Edit the GDPR cookie text itself.
In the next section, Theme Customizer, you can edit the following visual settings: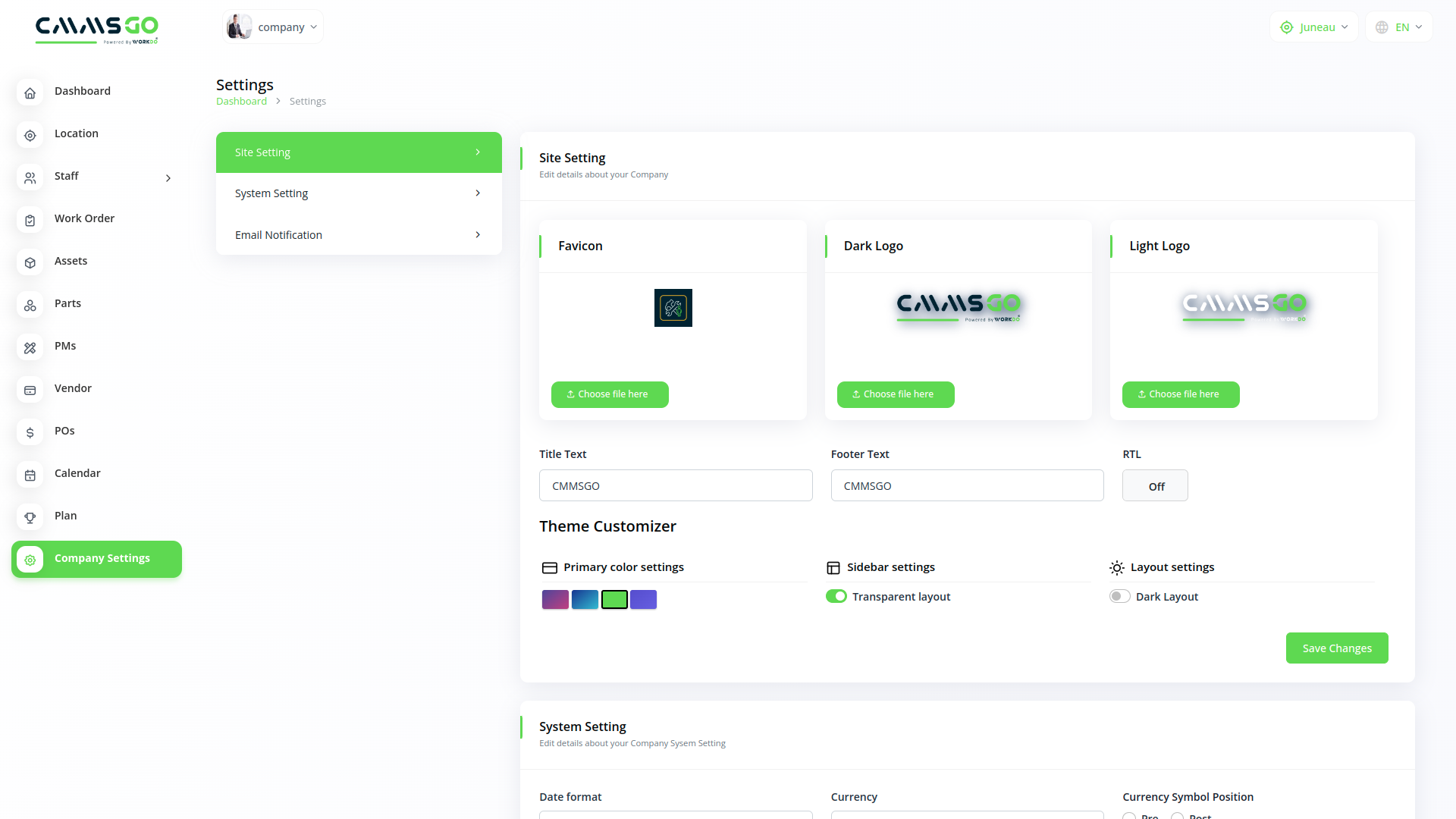 Select primary platform colors.
Manage sidebar layout transparency (turn it on or off).
Enable/disable dark mode.
Editing Company Settings
To access Company Settings, hit Company Settings in the left-hand Settings navigation panel. In this panel, you can customize the following company information:
Company Name
City
Zip/Post Code
Telephone
Email (from name)
VAT Number/ GST Number (if applicable)
Company Start Time
Address
State
Country
System Email
Company Registration Number
Timezone
Company End Time
Editing System Settings
To access System Settings, hit System Settings in the left-hand Settings navigation panel. In this panel, you can change the following:
Currency Settings:
Currency ISO code. Example: USD, GBP, INR
Currency symbol. Example: $, £, ₹
Currency symbol position – select to display it before or after the amount.
Date & Time Settings:
Date format – use the drop-down menu to pick the right format (dd/mm/yyyy, mm/dd/yyyy, yyyy/mm/dd)
Time format – choose between 12-hour and 24-hour formats.
Documentation Settings – Prefixes:
Client prefix. Example: #CLT
Estimate prefix. Example: #EST
Employee prefix. Example: #EMP
Invoice prefix. Example: #INV
Documentation Settings – Other:
Estimate/invoice footer title – enter the title text you'd like to see on each invoice./li>
App site URL – the address to log into the app.
Tracking interval – the amount of time between each screenshot taken by the time tracker feature.
Need more
help

?

If you're still uncertain or need professional guidance, don't hesitate to contact us. You can contact us via email or submit a ticket with a description of your issue. Our team of experts is always available to help you with any questions. Rest assured that we'll respond to your inquiry promptly.
Love
what you see?
Do you like the quality of our products, themes, and applications, or perhaps the design of our website caught your eye? You can have similarly outstanding designs for your website or apps. Contact us, and we'll bring your ideas to life.