ClockGo System Settings
User Type: Company / Owner In this document, you'll see how to rebrand ClockGo to […]
User Type: Company / Owner
In this document, you'll see how to rebrand ClockGo to adjust it to your branding and personalize the user experience.
Getting Started
To access the settings panel, you need to sign in with a Company / Owner account. Then, click the Settings button (you'll find it in the navigation menu).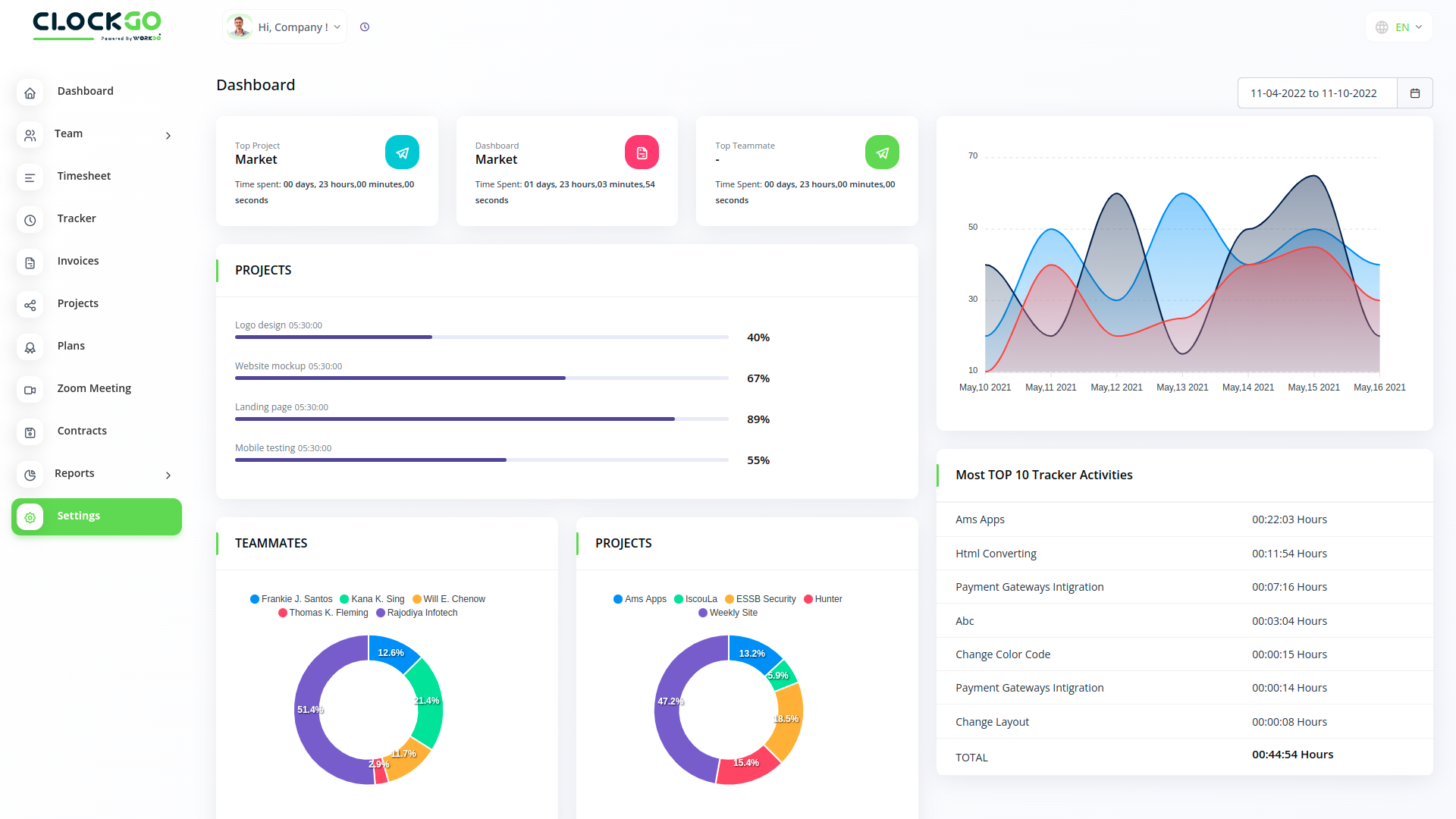 Editing Brand Settings
Thanks to our white-label solution, this panel allows you to rebrand the tool. Here, you can edit the following:
Change the favicon
Change site logo (upload both light and dark versions)
Change invoice logo
Set site title text
Set site footer text
Set default platform language
Set default platform language
On the right-hand side, you can edit the following::
Turn on/off the support for right-to-left text.
Enable or disable the landing page.
Enable or disable GDPR Cookie text.
Edit the GDPR cookie text itself.
You can edit the following visual settings in the Theme Customizer: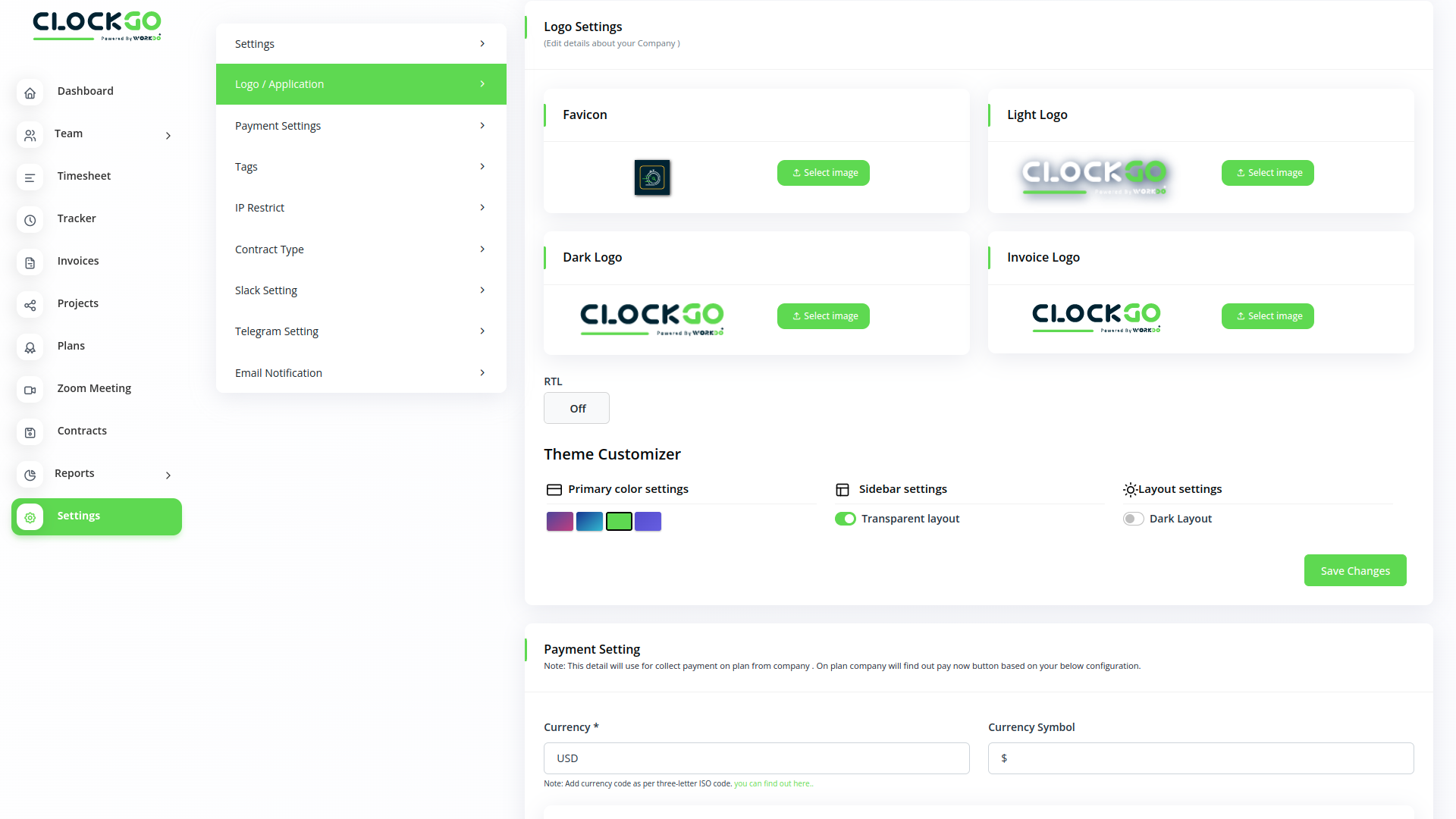 Select primary platform colors.
Manage sidebar layout transparency (turn it on or off).
Enable/disable dark mode.
Then, you can also adjust:
Timezone
Default language
Three footer links (titles + addresses)
Need more
help

?

Are you still confused or seeking specific professional help? Contact us anytime via email or submit a ticket with a detail of your issue. Our experts are ready to assist you with any query and are available 24/7. You will get a response in no time.
Love
what you see?
If you like how we have established the programs and applications, or do you like the design of the website itself, get such excellent designs for your website or apps too. Please select a plan or offer that best suits your idea, and let us bring your imagination into reality.