AccountGo Twilio Integration
User Type: Company Profile Twilio integration allows you to communicate certain events with your customers […]
User Type: Company Profile
Twilio integration allows you to communicate certain events with your customers or employees with the help of Twilio API.
Getting Started
To find Twilio integration settings, log in to the Company/Owner Profile. Then, click Settings at the bottom of the navigation panel and select Twilio Settings from the Settings navigation panel.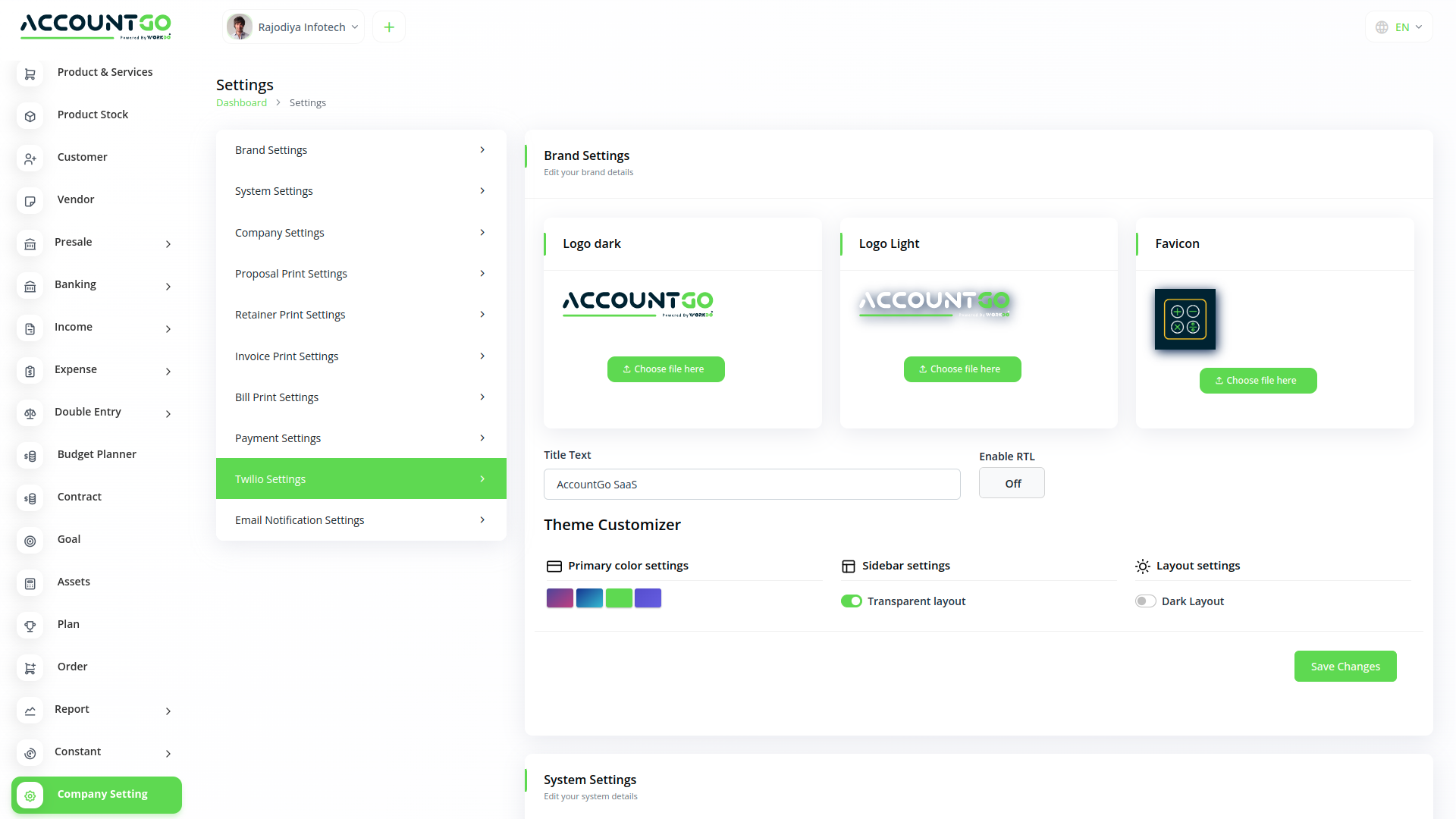 Editing Twilio Integration Settings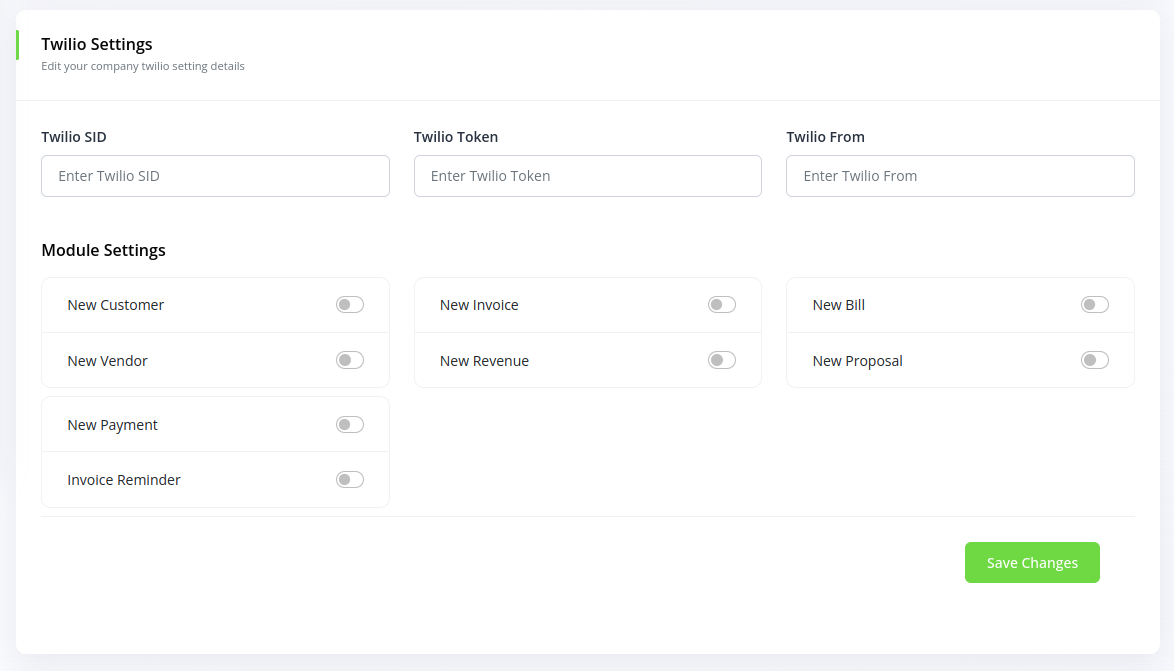 First, make sure that you provide your Twilio SID, Token, and phone number. You can find all three on the homepage after you log into your Twilio account.
Copy and paste them into relevant fields in your WorkDo app account.
Next, select when you want to send a message. Simply click the button next to each of the options:
Leave Approved/Rejected
Award Created
Task Created
Contract Created
Trip Created
Ticket Created
Invoice Created
Invoice Payment Created
Event Created
Project Created
Payment Created
Need Help Setting Any of the Integrations?
If you need help setting up any supported integration, we'll be happy to help. Don't hesitate and
reach out to support
Need more
help

?

Are you still confused or seeking specific professional help? Contact us anytime via email or submit a ticket with a detail of your issue. Our experts are ready to assist you with any query and are available 24/7. You will get a response in no time.
Love
what you see?
If you like how we have established the programs and applications, or do you like the design of the website itself, get such excellent designs for your website or apps too. Please select a plan or offer that best suits your idea, and let us bring your imagination into reality.